Nestled at the heart of China's Songshan Lake in Dongguan, a manufacturing hub north of Shenzhen, is Huawei's Ox Horn Campus. Or Xi Liu Bei Po Cun in Chinese — a term that means "leeward slope with streams and brooks."
One would think it's a European city, with that classic, old European feel, complete with parks, restaurants, and convenience stores. But it really houses the research and development offices of the technology giant.
We have been there twice — in July last year and just a few days ago, when we went to China for the Huawei Developer Conference or HDC 2019. Twice. But the place has never failed to wow us.
SEE ALSO: Official: Huawei's HarmonyOS for phones, other devices and Android Q-based EMUI 10: What has changed
The Ox Horn Campus is designed with the company's collaborative style and its mission to provide a relaxed environment for its employees in mind.
It is so massive that it will take you more than 20 minutes to go around it by electric tram. A train — yes, a train! — connects the 12 blocks that compose the campus: Verona, Cesky Krumlov, Freiburg, Heidelberg, Burgundy, Bologna, Windermere, Luxembourg, Bruges, Oxford, Grenada, and Paris. Each is modeled after a historical landmark in Europe.
Watch our YouTube video below to see what we mean.
Huawei's Ox Horn Campus in Dongguan, China. Video also uploaded to our Facebook page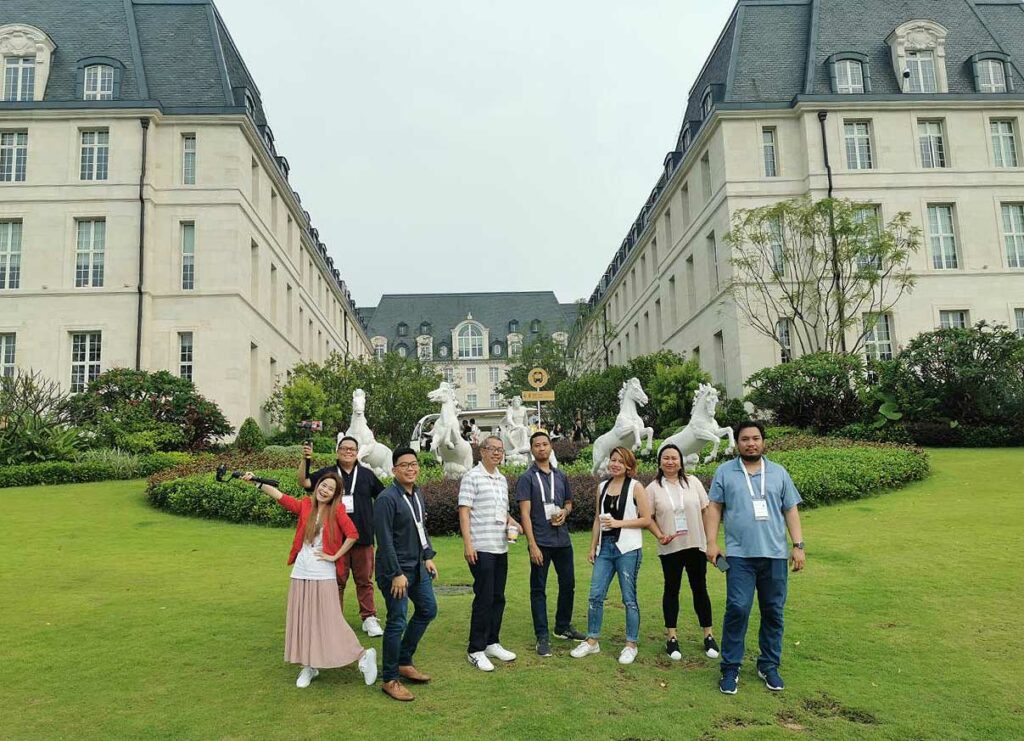 Feature image and drone shots courtesy of Huawei
---