Telecommunication companies in the Philippines have long asked the government to streamline the application process for building cellular towers. This infographic shared from 2019, for example, is being used to show why the country lags behind our neighbors in terms of internet connection.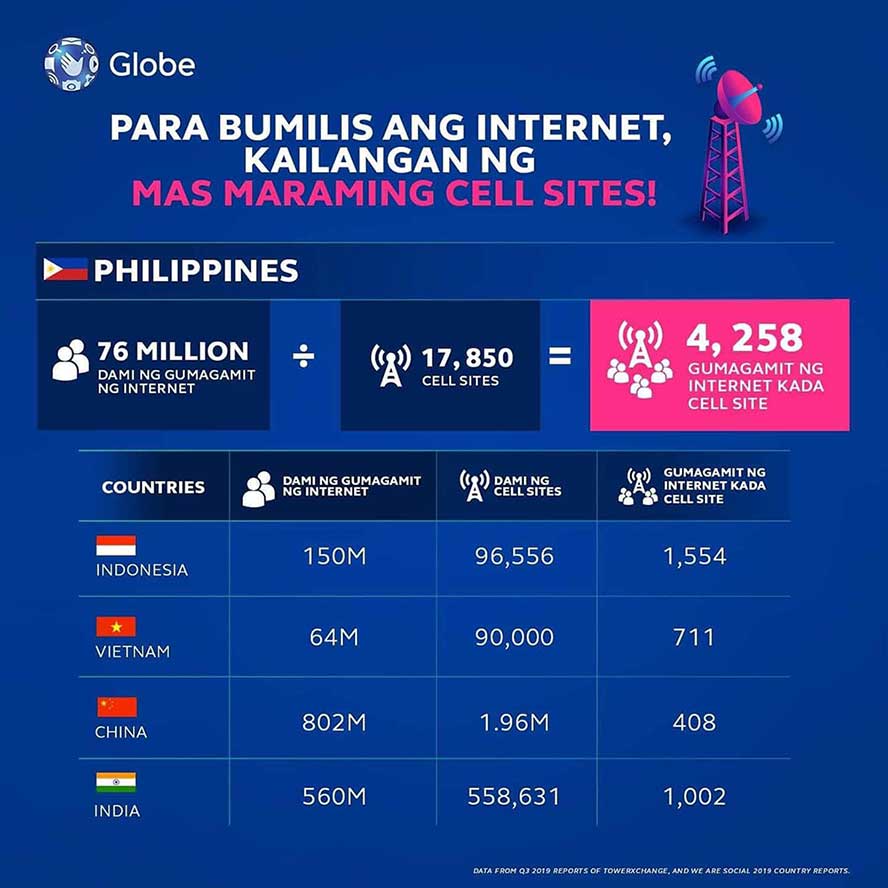 Now, we've finally made a significant progress on this issue. In yesterday's televised Cabinet meeting with President Rodrigo Duterte, Department of Interior and Local Government secretary Eduardo Año reported that of the 1,930 applications lodged with 80 local government units in 2020, 1,502 have finally been approved. This means only 428 are awaiting approvals.
SEE ALSO: Your current Globe or TM LTE SIM card is 5G-ready
Instead of 241 days, processing time now only takes 16 days. The number of document requirements to be submitted and permits to be obtained have likewise gone down from 86 and 19 to 8 and 35, respectively.
DILG secretary Eduardo Año reports on the status of pending applications to build cell towers
The development came after Duterte's meeting with Globe Telecom president and chief executive officer Ernest Cu, who lamented to the Philippine President the tedious and expensive system of securing permits to put up cell sites. Duterte then lashed out at the LGUs for the slow processing time of said applications.
Pres. Duterte warned Ernest Cu, President and CEO of Globe that he will be hanged on Globe tower if the service is not improved. Ernest bravely answered "you could not do that Mr. President, there are no towers available because we're waiting for the permit to be approved".

— Art Samaniego Jr. (@artsamaniego) July 31, 2020
The exchange between 2 'presidents'
The Philippines has consistently been one of the bottom-dwellers in internet-speed rankings. As recently as June 2020, we landed 114th out of the 138 countries that were part of Ookla's Speedtest Global Index, with a download speed of 16.17Mbps. First-placer South Korea, on the other hand, achieved an average download speed of 110.10Mbps.
---