HP Inc. announced the opening of the HP Experience Hub in Kuala Lumpur, Malaysia, a seamless online-to-offline experiential retail experience for technology buyers. The X-Hub combines the flagship physical store in Malaysia with an integrated O2O platform to create a hyper-personal and seamless omnichannel commerce journey across six key Southeast Asian countries.

The past 24 months have dramatically changed consumer behavior as they demand experiences that are hyper-personal, move freely between the digital and physical worlds, and embrace a hybrid world of work and play. This demand for innovative experiences has created new opportunities for brands who can seamlessly bring the best of the online and offline worlds together. The modern commerce experience must simultaneously provide greater personal engagement for online customers, while also creating a richer, more immersive engagement for offline customers.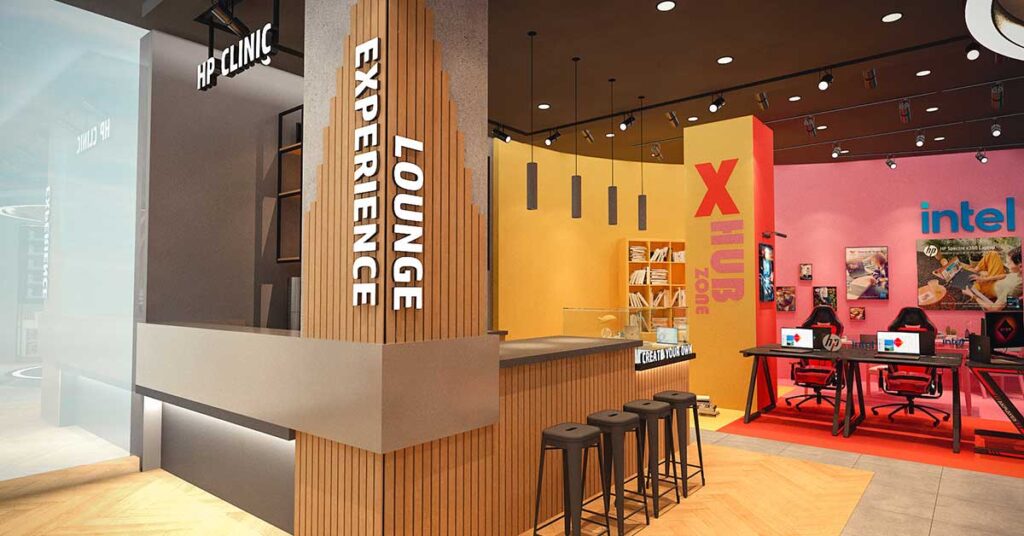 The Experience Hub unifies the retail experience across the Southeast Asia region with its Kuala Lumpur, Malaysia, flagship physical store connecting to 82 online stores spread initially across Malaysia, Indonesia, the Philippines, and Singapore, with Thailand and Vietnam to follow in March. The flagship store has been created in partnership with Thunder Match Technology Sdn Bhd, Malaysia's biggest tech retailer, while the online experience is supported by regional online commerce partner, Shopee, with an exclusive launch in February, and Lazada.
Consumers online can look forward to personally engaging HP Live Advisors, a team of dedicated experts based at the X-Hub, via real-time video calls and chat functions in their preferred local language and join livestreams on the latest HP products via the HP Virtual Showroom.
Customers at the physical store in Malaysia are immersed in interactive Test Drive stations that mimic customer scenarios and activities by showcasing the full range of HP and partner technology. Visitors can also access personalization services such as custom engraving and printing, plus connect to in-store or online HP Live Advisors for immediate product enquiries. Underpinning both the online and offline experience is an interactive content showcase and a virtual showroom to help consumers understand HP's technology and service offerings.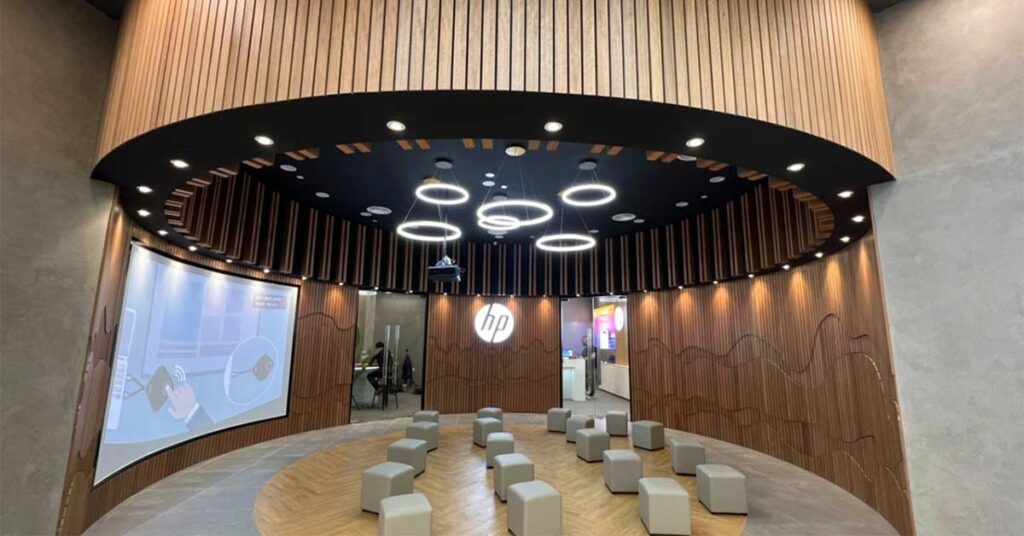 "HP recognizes that smart technology choices are even more essential in today's hybrid world of work and play, where consumers move freely between the digital and physical worlds," said David Tan, head of Channels and Supplies, Greater Asia, HP. "We are on a mission to serve the customer segment of one, with the HP Experience Hub evolving the modern omnichannel commerce journey to be hyper-personal and seamless across all channels. The result is a consistent deeper online and offline engagement to excite customers, validate decisions, and provide reassurance, confidence, and trust in HP technology."
"Our partnership to create the HP Experience Hub is a major step in our ongoing goal to deliver seamless omnichannel features that create unique and engaging technology buying experiences for consumers," said Thunder Match sales and marketing director Eric Chan. "The flagship HP retail store in Malaysia is a great example of our combined HP-Thunder Match commerce expertise in creating a truly immersive experience to meet the changing physical and digital needs of modern retail."
The HP X-Hub flagship store in Malaysia is at the heart of the prime retail location of Pavilion Bukit Jalil (Level 4) in Kuala Lumpur.
(Release from HP)
---