G
oogle's
Android 7.0 Nougat
update is already being pushed over the air to Nexus phones and tablets and the General Mobile 4G, the first Android One device for Europe. But it turns out the 4G isn't the only Android One release getting some Nougat love. Some
Cherry Mobile One G1
users over at XDA Forums
have received the update over the air as early as August 24
.

Skeptical yet curious, we downloaded an alleged OTA files for the One G1 — and it worked! Everything seems to be in order, including split-screen mode. Because this is so cool you wouldn't want it to break without a way of fixing it, if you want a reliable phone repairer at hand click here.
We've confirmed that the OTA update is indeed from Google's servers and is the same one being delivered to some lucky owners of Cherry Mobile's brilliant second attempt at a Nexus handset for the cash-strapped.
If you haven't received an update notification yet on your Cherry Mobile and you absolutely want to make a transition to the latest and sweetest Android version yet, you're in the right place. We've put together a guide on how to manually install Android 7.0 Nougat on the One G1.
Some quick notes before we proceed:
1. The following guide only applies to the Cherry Mobile One G1.
2. Your device should be running the latest Android Marshmallow build (go to Settings > About phone > System updates, then tap "Check for update"). It should have the stock recovery installed as well. If this is the first time you're hearing about stock recovery, chances are your phone is using it.
3. You'll need a Windows-based computer and a microUSB cable to install the Nougat update. But that's it; you won't need a microSD card.
4. The download takes about 15 minutes to install, so make sure your phone has enough battery to last through the process. Anywhere above 50 percent is recommended.
5. For this tutorial to work, you'll need to have the appropriate USB driver for the Cherry Mobile One G1 installed on your Windows PC or laptop (you can get it here, if you don't have it). That way, your computer recognizes your phone when you connect it via a USB cable.
6. You'll also need to have Developer options and USB debugging enabled on your device (Settings > About phone, and then tap Build number at least 7 times, enabling developer mode).
7. To get USB debugging working, head to Settings > Developer options > USB debugging. Tap the toggle to turn the setting on.
8. You'll need Minimal ADB and Fastboot from XDA Forums on your Windows machine. Hit this link to download the installation file. You can ignore this requirement if you already have ADB and Fastboot installed.
9. The Nougat update won't erase your data and files, but as always, be sure to create a back-up prior to upgrading.
10. One last thing: We won't be responsible if you end up with a broken phone. We've followed the same procedure to get our Cherry Mobile One G1 on Android 7.0 Nougat. Granted, your phone's software hasn't been modified in any way, it should work just fine.
With those out of the way, here's how you can manually update your Cherry Mobile One G1 to Android 7.0 Nougat using the ADB method:
STEP 1: Connect the One G1 to your PC via USB cable. A pop-up window may appear on the phone. Allow USB debugging from your computer. Switch the phone off.
STEP 2: Download the Android 7.0 Nougat OTA package for the One G1, then rename it to "G1.zip" or another file name of your choosing.
STEP 3: Transfer the downloaded file to the directory where you installed Minimal ADB and Fastboot (it's usually under Program Files in your C: drive).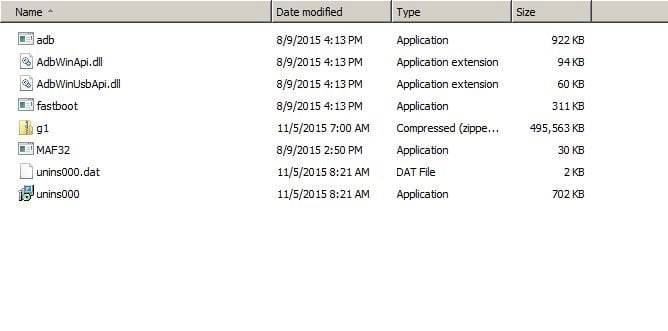 STEP 4: Boot the G1 into Recovery Mode by holding down the volume up and power buttons until the "No command" image appears. Release the buttons.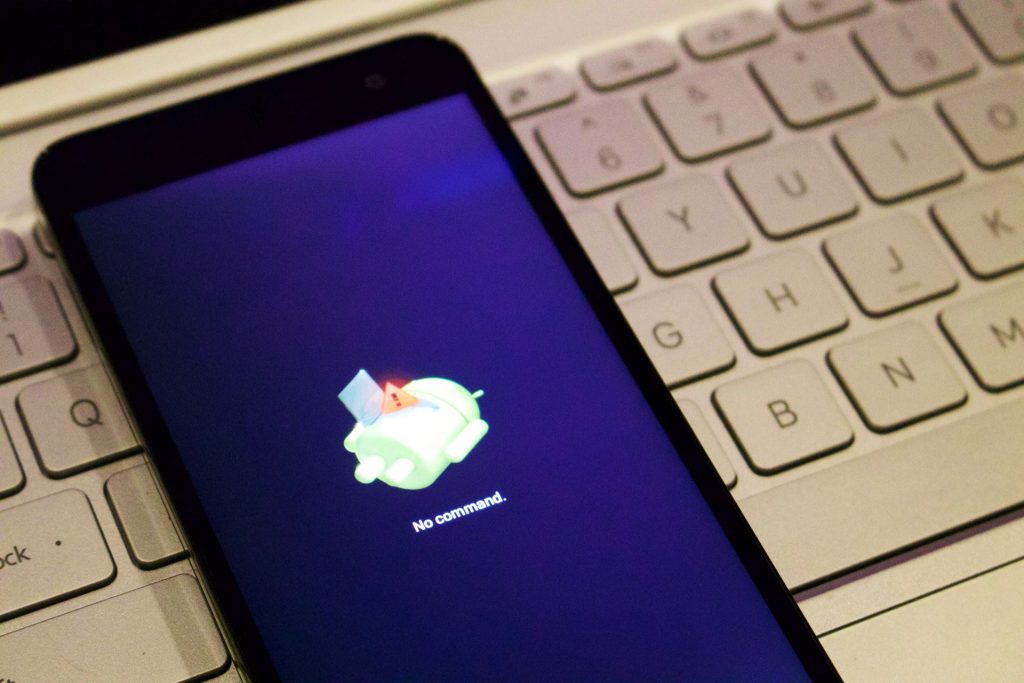 STEP 5: Hold down the power button again, then press the volume up key to bring up the Recovery Mode menu. Release the power button.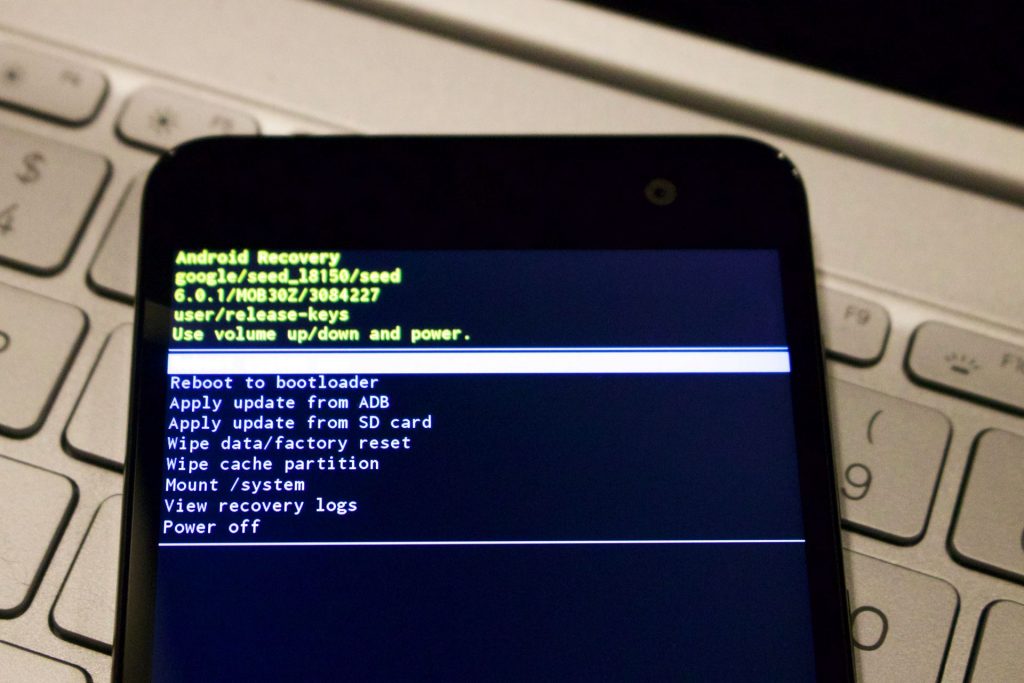 STEP 6: Use the volume and power keys to select "Apply update from ADB."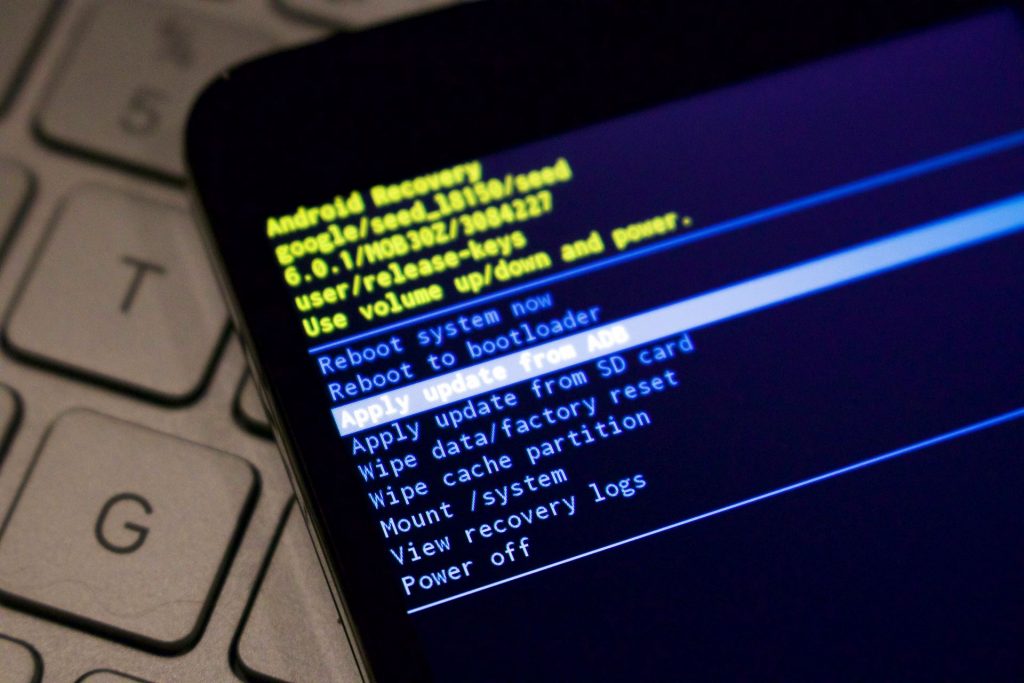 STEP 7: Head to the Minimal ADB and Fastboot directory on your PC (again, it may be under Program Files). Launch a command window by holding the Shift key and right-clicking on an empty portion of the window, and then choose the "Open command window here" option.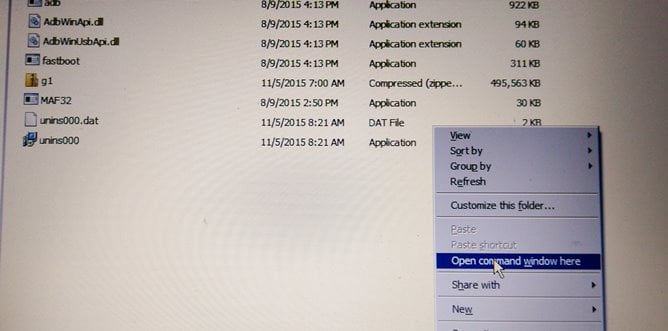 STEP 8: Install the G1.zip file by keying in "adb sideload G1.zip" on the command window.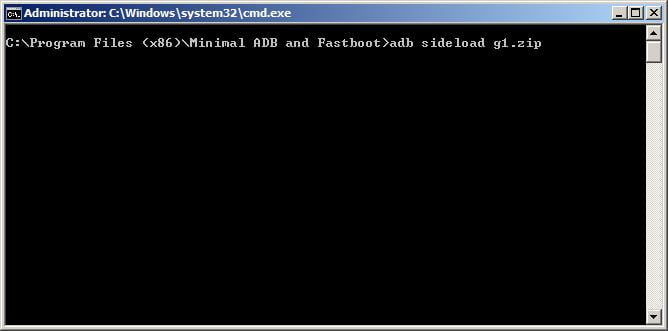 STEP 9: Wait for the file to finish installing. When the installation is done, the phone will go back to the Recovery screen.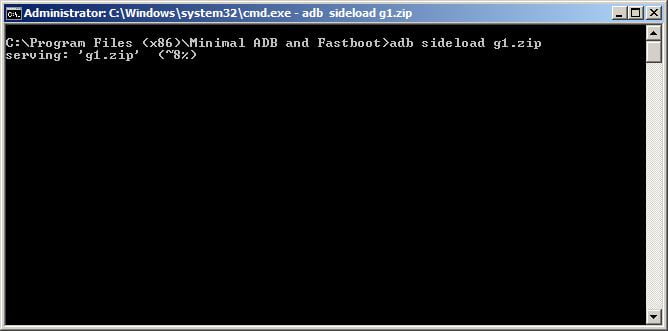 STEP 10: Select Reboot system now. Your device should now boot into Android 7.0 Nougat.
Are you enjoying Nougat so far? Let us know in the comments below.
Big thanks to sachin n and 1cefire over at XDA Forums for the OTA update link.
---