The Realme C1 has been launched in the Philippines, offering consumers yet another bargain-priced handset that looks like a modern iPhone (when viewed from the front at least) but runs Android.
This time around, though, the Realme C1 brings more than familiar aesthetics to the table, promising a much better smartphone experience than its low price tag would suggest. And its arrival signals that the OPPO sub-brand could go full-on aggressive in the sub-P10,000 (sub-$190) price range that has proven lucrative for many local and international names.
SEE ALSO: Realme C1 is cheapest notched phone in PH from a global brand and Where to buy Realme phones? A list of Realme stores in PH
But before we explore this phone further, let's discuss pricing and retail options here in the Philippines. The Realme C1 will retail for P5,990 ($114) and go on sale from December 5 on Lazada. If you want an even better deal, Lazada will be offering the device at a discounted price of P5,490 ($105) from 12 p.m. until 1 p.m. on the said date. Your color options are Mirror Black and Navy Blue, both of which have glossy backings.
Despite the iPhone-inspired notch and surprisingly slim bezels on the front panel, the rest of the unit actually looks more practical than appealing, especially in the presence of other devices that are more expensive. Considering what you'll be paying for it, that's completely understandable, of course.
The body is made of plastic, with an acrylic back that's shiny, reflective, and smooth. Unfortunately, it picks up fingerprints and smudges rather easily, too. There's a dual-camera setup on the upper-left corner of the rear that has a piece of metal circling the camera glass. It's a nice touch that breaks up the black exterior of our unit, while matching the visual style of the (old) Realme logo on the bottom.
Sporting a 6.2-inch LCD, the Realme C1 is pretty generous for what it costs. What's more, the screen is covered by a slab of glass with slightly rounded edges for ease of use. The matte-painted frame that holds the front and back panels together is also curved, which adds comfort when you're holding the phone one-handed.
After more than a week with the C1, we think it's the right size for most users, but those with small hands might find it a bit unwieldy at times. Thankfully, there are several screen-off gestures on offer here that will allow you to turn on the display with a double-tap, for example. You can also use gesture input to fire up the camera app, switch on the flashlight feature, and even launch third-party apps using preset patterns.
Instead of tapping in a password, which may be inconvenient, the phone has face unlock with a "Raise to Turn On Screen" setting and the option to skip the lockscreen once you're recognized. With both settings enabled, facial recognition works fast — accurately at that. The only downside is that it doesn't function well in low light, but the option to automatically adjust the screen brightness based on surrounding light definitely helps.
While there's obviously no fingerprint reader here, face unlock is good enough as the primary means of unlocking the smartphone.
Predictably, you'll find the loudspeaker, microUSB port, and headphone jack at the base of the Realme C1. The audio can get distorted quite easily if you bring up the volume to its highest level. It should be just fine for playing music and casual video watching as you pass the time.
READ ALSO: OPPO A3s vs. Xiaomi Redmi 6A: Which is the better-value phone?
The display is bright enough for most indoor environments, and the 1,520 x 720 resolution and wide viewing angles are satisfactory for comfortably reading text and internet browsing. Colors are also rendered with reasonable accuracy and fidelity. We have zero complaints especially given the price point.
According to Realme, the C1 has an 88 percent screen-to-body ratio, and the thin bezels on the front make a strong case for that claim. The renders and our photos might not do them justice, but these are some of the smallest bezels we've seen yet in the budget segment. Kudos to Realme for setting the gold standard.
Even without Android 9.0 Pie, full-screen gestures are supported by the display in lieu of Android's signature software keys, meaning you can navigate the home screen and jump in and out of menus using swipes from the bottom of the display. It puts the smartphone's taller screen to better use. Once you get used to swiping instead of tapping on icons, it might be jarring to go back to the traditional navigation bar.
Realme also offers the option to change the color temperature of the display (we suggest a warmer tone in the evening) and, if you so choose, turn it to black and white to further reduce eye strain when reading late at night.
The cameras, in all honesty, don't stand out quite like the phone's other features. However, they should get the job done provided you shoot in the right environment. That means plenty of natural or artificial lighting and plenty of opportunities to click the best shot possible.
But bokeh shots, particularly, are good in general. Even those taken indoors typically result in a nicely blurred background that doesn't look exaggerated at all. The secondary camera at the back serves its purpose well, performing as advertised.
Pictures taken with the Realme C1 in different lighting conditions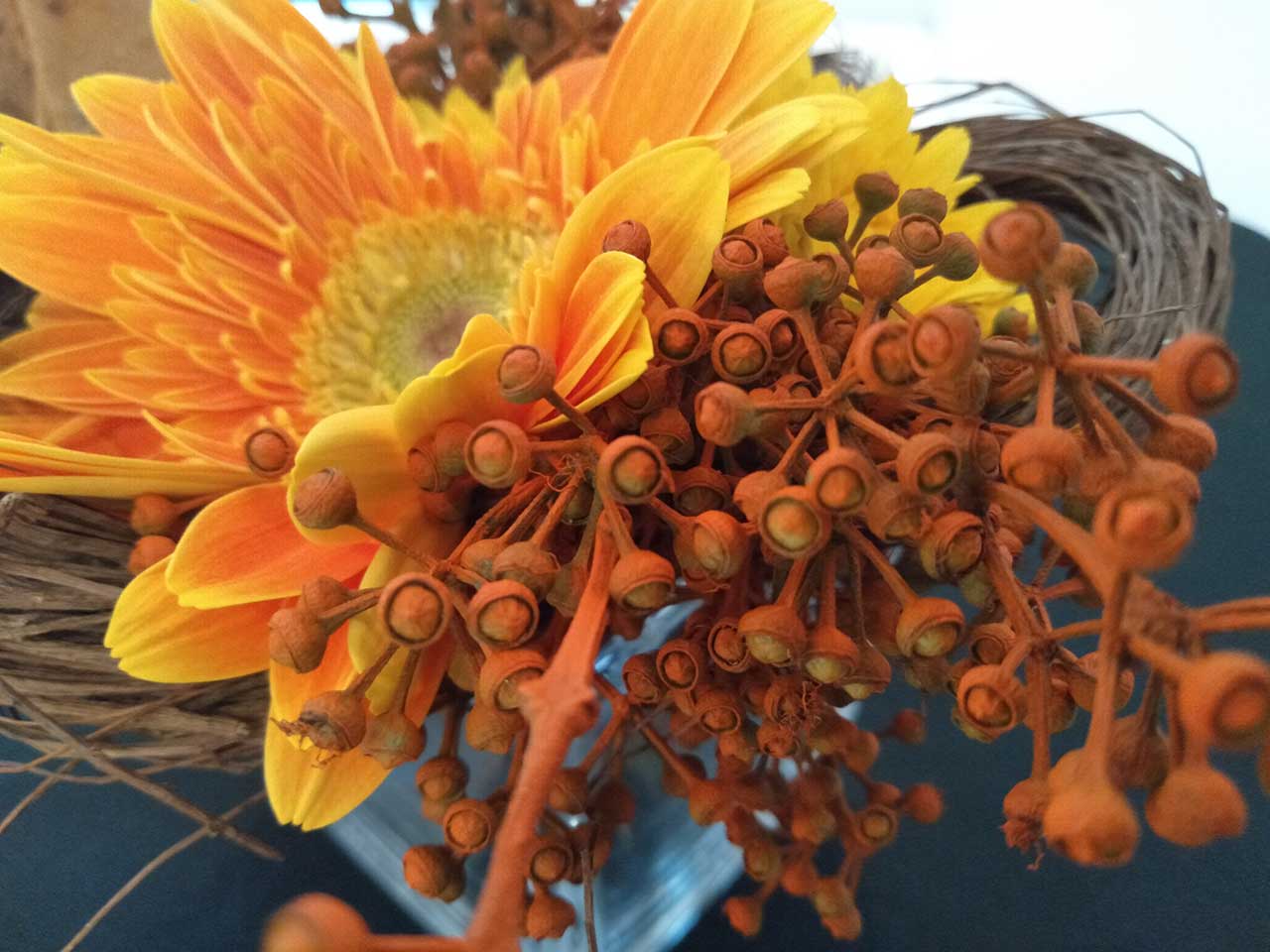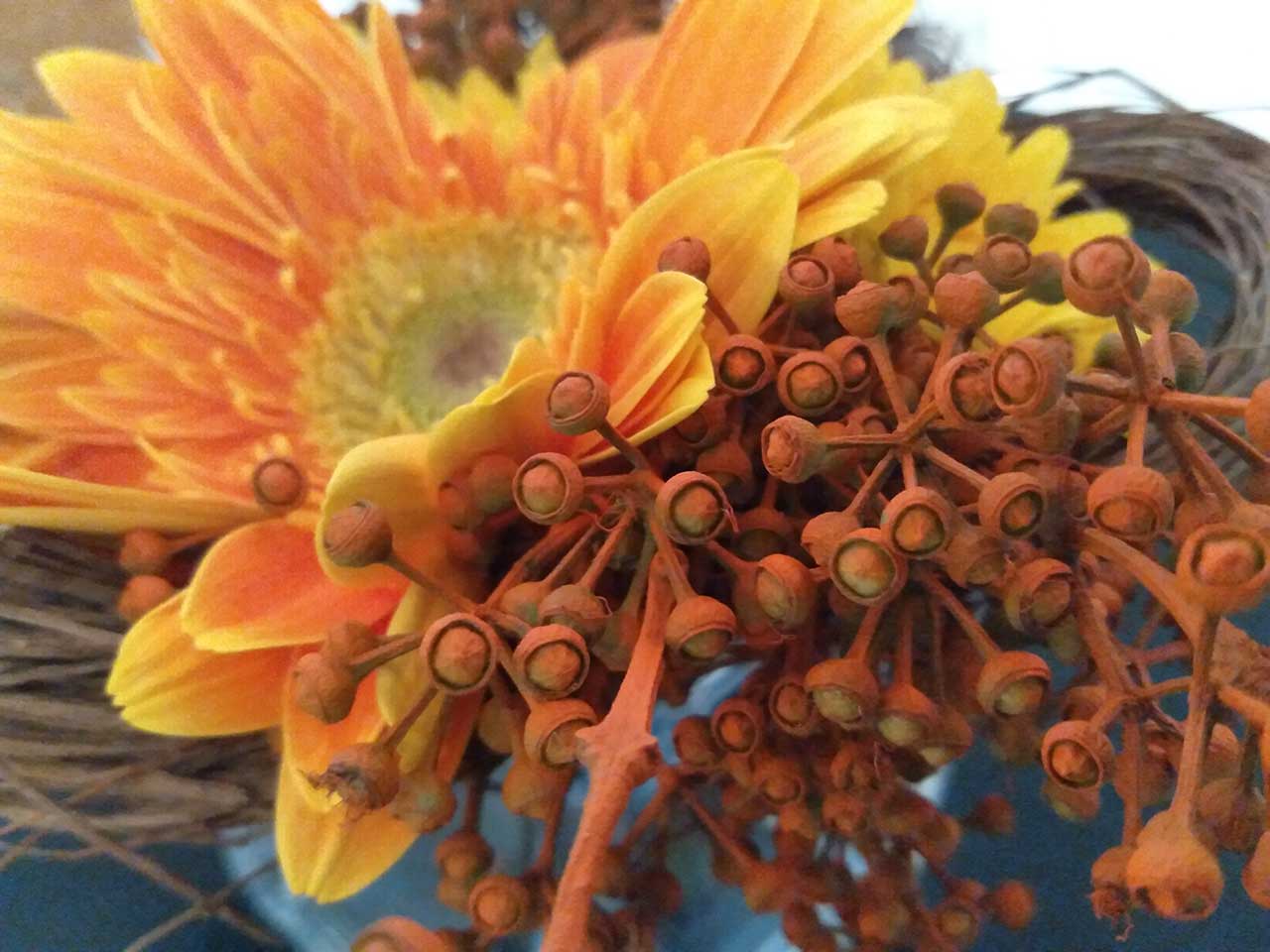 Auto mode vs Portrait mode (with bokeh effect): Taken from the same position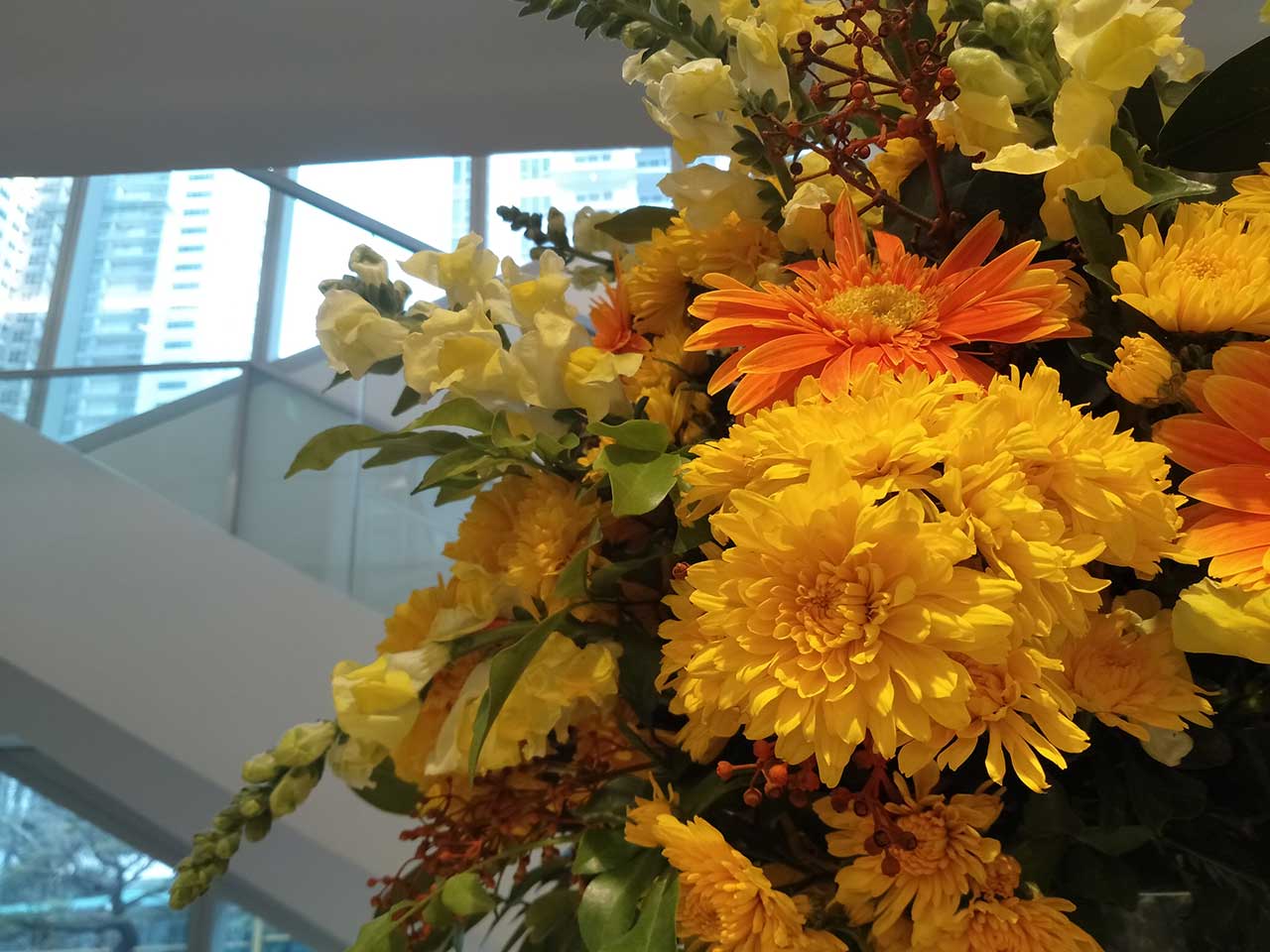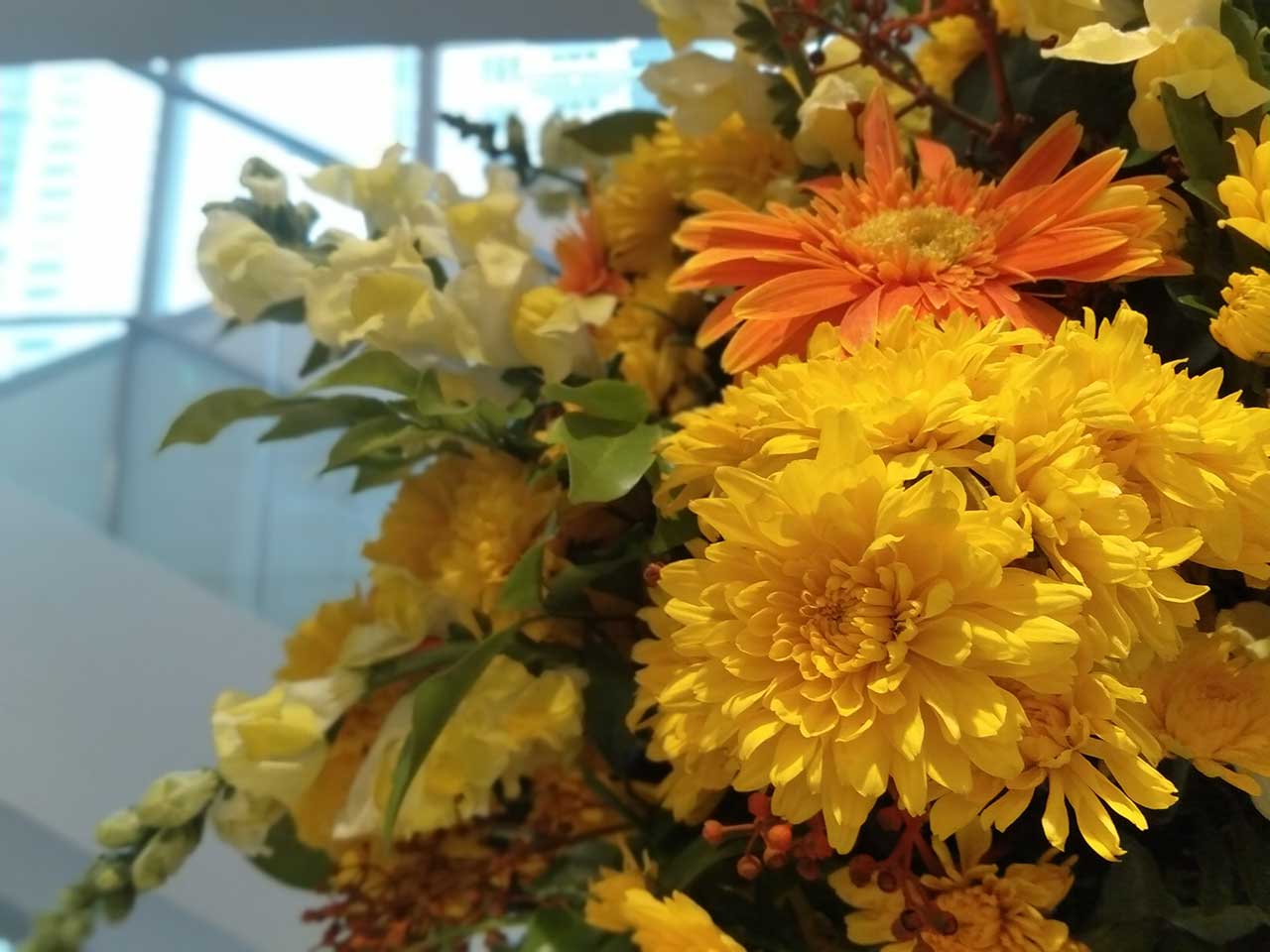 Auto mode vs Portrait mode (with bokeh effect): Shot from the same position

You get 13- and 2-megapixel cameras on the rear, as well as a 5-megapixel front-facer for selfies. Advanced shooting modes are present for the main camera, including Portrait, HDR, and Panorama, while the front-facing option has a Beauty mode with different adjustments available. You'll also get to augment your selfies with stickers within the native camera app.
Selfies captured on the Realme C1, one of which has an AR sticker
Moving on, let's talk about the Qualcomm Snapdragon 450 processor inside the Realme C1. It's an octa-core chip paired with 2GB RAM and 16GB of storage that can be expanded up to a theoretical 256GB using the phone's triple-card slot with room for two nano SIMs and one memory card.
The modest RAM and storage configuration isn't surprising at all, but the Snapdragon 450 is a pleasant surprise considering it's also found in other handsets twice the cost. Paired with Adreno 506 graphics, the resulting performance is decently fast by today's standards.
Our unit is fairly responsive and slick to navigate around. And even when running resource-intensive applications such as PUBG Mobile, it maintains acceptable frame rates at low detail settings.
Gaming on the Realme C1: PUBG Mobile and NBA 2K19 (6:58)
Granted, this device isn't built for high-end gaming — very few are at this price — but it can certainly handle high-end games without crashing or freezing. Though we would have wanted to see more base storage for installing more apps and saving files onto the system.
The Realme C1 arrives with a 4,230mAh battery that is said to provide up to 10 hours of gaming or 15 hours of continuous video playback on a single charge. In real-world use, we managed between a day and a half and two days of regular use more often than not. Your mileage may vary, but heavy media streamers and data users might need to implement some aggressive battery-saving measures to stretch the phone beyond the first day.
The Realme C1 comes with a big, 4,230mAh battery. In real-world use, we managed between a day and a half and two days of regular use more often than not.
The C1 does not support fast charging, therefore, it needs roughly two hours and a half to replenish the battery from zero to full using the supplied charger. It's fine; the phone takes a day or two to fully discharge anyway.
Final thoughts
The more we think about it, the more we're convinced that the Realme C1 is an ideal first offering for a market like the Philippines. This budget blower truly embodies what Realme wants to be known for — well-specced smartphones that are within the means of the masses.
If you can live with the single memory configuration offered here, you won't find a more well-rounded bargain phone elsewhere. The Realme C1 is too easy to recommend.
Realme C1 specs
6.2-inch LCD display with notch, 1,520 x 720 resolution (19:9), 88.8 percent screen-to-body ratio
Octa-core Qualcomm Snapdragon 450 processor
Adreno 506 GPU
2GB RAM
16GB expandable storage
13-megapixel (f/2.2 aperture) + 2-megapixel (f/2.4 aperture) rear cameras
5-megapixel front camera (f/2.2 aperture)
4,230mAh battery
4G VoLTE, Wi-Fi, Bluetooth 4.2, GPS, USB OTG, 3.5mm audio jack, microUSB 2.0 port
Android 8.1 Oreo-based ColorOS 5.1
---