Good news, PayMaya users: The all-in-one finance app will let you buy and sell cryptocurrency using the Philippines' local currency directly within the app.
For as low as P1, users will be able to trade popular cryptocurrencies, such as Bitcoin, Ethereum, and Solana, using their own PayMaya wallets, allowing anyone with a PayMaya account to conveniently invest in digital coins and tokens, with no extra cash-in and cash-out fees and without using another platform.
PayMaya's crypto-trading feature is still in beta, but is already rolling out to some users. Once available, these assets will be available for purchase:
Bitcoin (BTC)
Ethereum (ETH)
Cardano (ADA)
Solana (SOL)
Tether (USDT)
Chainlink (LINK)
Uniswap (UNI)
Quant (QNT)
Polkadot (DOT)
Polygon (MATIC)
Paymaya says that more assets will be offered within the platform soon.
If you're interested in trading cryptocurrency using the PayMaya mobile app, follow the steps below:
Open the PayMaya app on your device, then select Crypto on the home page.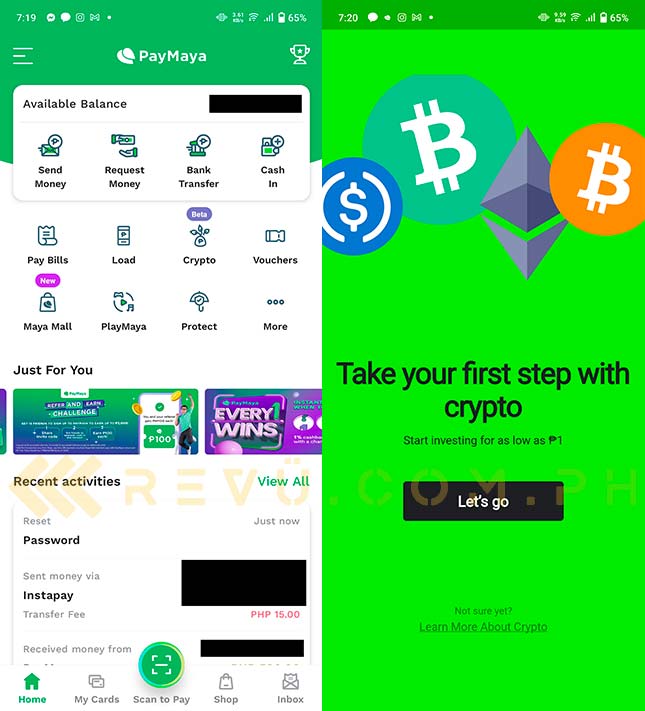 Tap Buy at the bottom of your screen, then choose the coin or token you want to purchase.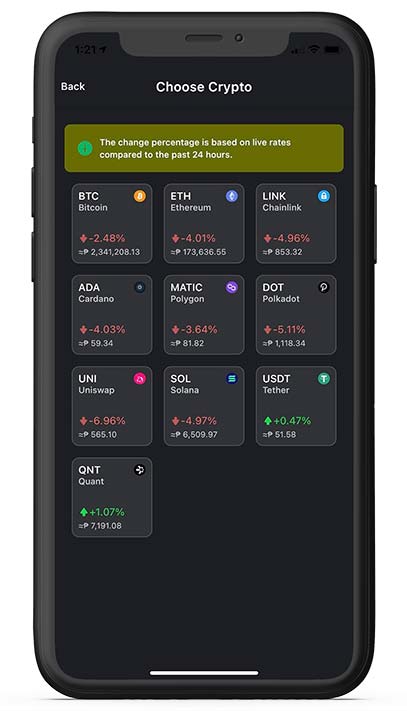 Input the amount you want to spend. This will give you the equivalent cryptocurrency value based on an estimated market price. Then choose Next on the upper-right corner of the screen.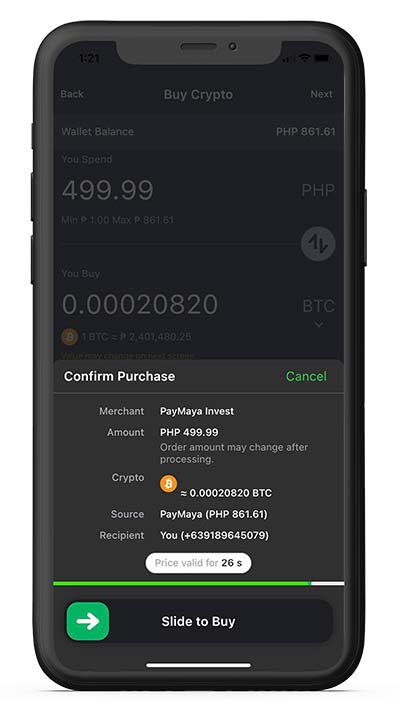 You will see a prompt to confirm your purchase. The tab will show you the amount in PHP you will be spending as well as the amount of cryptocurrency you will be receiving from the transaction. Slide to complete your transaction.
That's it. It's easy peasy, and probably cheaper than using a U.S.-based platform that typically requires a bank account and foreign fund transfers to top up your e-wallet.
---