It took a while, but Android tablets are finally back in full swing. Credit the comeback to more people working from home or Apple's continuous improvement of its iPad series. Either way, Xiaomi has its most serious contender to date in the Xiaomi Pad 6.

It improves on the blueprint of last year's Xiaomi Pad 5, which came out three years after the Mi Pad 4. The Xiaomi Pad 6 is faster, has a more premium design, and packs a much stronger multimedia punch. It's currently the most serious Android threat to Samsung's Galaxy Tab series and the aforementioned iPads.
You may now be wondering: What makes the Xiaomi Pad 6 stand out from the competition? Honestly, not much. Rather, this tablet consolidates all the best features Xiaomi has come up with since the original Mi Pad.
The unboxing video we posted three days ago. You can find the pricing and availability details for the Philippine market here
Xiaomi's most premium tablet yet
Coming from the Xiaomi Pad 5's plastic back, the Xiaomi Pad 6's aluminum back feels much more premium. It matches the aluminum frame and thin bezels around the 11-inch display. With a weight of only 490g and thickness of 6.5mm, it's easy to carry around and slip into a small bag. It's a shame though that the official smart cover isn't included in the box; it adds grip and protects the back and front of the tablet.
You can tell the Xiaomi Pad 6 is intended for landscape orientation. The 8-megapixel front camera is located at the center of the longer bezel. Although it's ideal for video calls and fitting in more people for landscape selfies, the placement is awkward for portrait photos. You'd either have an unflattering view of your face or accidentally block the camera altogether with your palm. The power and volume buttons are accessible yet tiny relative to the tablet.
Speaking of palms, the Xiaomi Pad 6 is smart enough to know when your hands are over the bezels and touching the screen. This prevents accidental touches. By default, swiping from the left or right side acts as the back button, making palm rejection all the more important. You'd still need to be aware of the front camera's location, however. The only advanced unlocking measure is face detection. The Xiaomi Pad 6 oddly excludes a fingerprint scanner. Even Xiaomi's most affordable smartphones have one.
More robust software
Xiaomi employs a modified version of its Android software called MIUI Pad 14. It's based on Android 13, with a greater focus on multitasking and split-screen modes. There's a taskbar at the bottom of the screen to access your most used apps and split-screen app combinations. We enjoyed having two apps open side by side on the 2,880 x 1,800-pixel screen. Like on other Android tablets, switching from one window to another was sometimes a pain and a lot of apps didn't support either split-screen or floating windows, but when you get the right combination, it feels like you're working on a Windows laptop.
There's support for Dolby Vision for a more enjoyable multimedia experience. The drawback is the Xiaomi Pad 6's IPS LCD panel. It doesn't offer the true blacks you'd find on its OLED counterparts. Depending on your daily usage, the battery consumption may also be higher on an IPS LCD because the entire panel lights up for every frame. Still, Xiaomi offers a lot of customization through color scheme options and even adaptive colors to adjust the tone based on your surroundings.
As for audio, there are four loudspeakers on board that support Dolby Atmos. While they get loud at the highest volume, we noticed muffled voices in the videos we watched and podcasts we listened to. There were a handful of moments wherein we preferred leaving Dolby Atmos off and keeping the default audio settings. Another issue is the placement of the speakers in landscape mode. You're prone to cover two of them while gripping the tablet from the sides. The quad-speaker setup is clearly meant for use while propped up on the smart case or keyboard.
Accessories are a must for some
Aside from the smart cover mentioned earlier, there are two other official accessories: a magnetically attached keyboard and second-generation smart pen. They aren't as vital as the smart cover, but both accessories serve their purpose depending on the user.
The keyboard has its pros and cons. On one hand, we appreciate the nearly complete set of keys. You even get arrow keys and function buttons for several shortcuts. On the other hand, there's no trackpad, forcing you to alternate between typing on the keyboard and using the touchscreen. As you'd expect, the trade-off for such a thin keyboard are shallow keys with short travel. You may be better off using the regular cover and connecting a dedicated keyboard via Bluetooth for serious typing.
The smart pen is more interesting. It magnetically attaches to the side of the tablet (top of the frame if you're using it horizontally) to charge and maintains its connection using Bluetooth. There are two physical buttons: The first allows you to write on the spot, and the second lets you take screenshots and edit them straight away. It's a nifty accessory to own, especially if you don't purchase the keyboard case.
Great performance from aging hardware
The Xiaomi Pad 6's Snapdragon 870 feels perfect for its price point. It was a flagship-grade chipset when it came out two years ago. Now, it's comparable to other upper-midrange devices. The Snapdragon 870 is snappy when multitasking and sticks to low temperatures. Our benchmark scores show how well this device maintains peak performance after several minutes of stress testing. The display maxes out at 144Hz, but it's limited to games that support this refresh rate.
Gaming on the Xiaomi Pad 6 was satisfying as well. You could prop the 11-inch slate up with the smart cover's stand and connect a Bluetooth controller for compatible games on the Play Store or through emulation. Since the Snapdragon 870 is now considered an upper-midrange chip, you're limited to medium-high graphics settings. Honkai: Star Rail, for example, ran smoothly on high settings at 60 frames per second. The more demanding Genshin Impact settled for medium settings at 30 frames per second.
We were a little disappointed by the battery life. Despite having an energy-efficient processor and large 8,840mAh battery, it lasted only 11 hours and 20 minutes on our PCMark endurance benchmark. This is without cellular connectivity since the Xiaomi Pad 6 has no SIM card slot. It also has WiFi 6, which is normally more battery-friendly. Fortunately, the box bundles a 33-watt charging brick that fills up the tablet in only one hour and 40 minutes.
Some benchmarks
Good news for those who shoot with their tablet
Tablets aren't meant to be taken around for photo shoots, but the Xiaomi Pad 6 makes a strong case for itself. There's only one 13-megapixel rear camera and one 8-megapixel front camera. The rear shooter has impressive color reproduction and a surprisingly fast shutter. The samples we took for this review could easily be mistaken for shots taken by more capable smartphones. The camera app is the same one you'd find on Xiaomi's other offerings. It includes all the usual modes and settings, from the dedicated document and night modes to the AI-powered scene detection and HDR touch-ups.
More importantly, the ultrawide front-facing camera works great for video calls and the occasional selfie. It can easily fit several people in the frame and handle poor background lighting. The only downside is the video-recording resolution. The front camera is limited to 1080p at 30fps. The rear camera can go up to a sharper 4K at 30fps, or 1080p at a smoother 60fps. For a gadget that doesn't have a secondary rear camera, it should have been equipped with faster video processing for its front shooter.
Sample shots. The first two are cropped
Final thoughts
Priced from P20,999 (around $372) in the Philippines, the Xiaomi Pad 6 makes a strong case for itself. It's so well-rounded and capable that other upper-midrange tablet makers would have to step up big time. You only have the Samsung and Apple tablets to consider as alternatives, and the Xiaomi Pad 6 offers a better bang for the midrange buck.
There are a few potential deal breakers to consider before making a purchase. There's no SIM card slot, so you'd have to rely on nearby WiFi or a hotspot; it has no fingerprint scanner for quicker unlocking; and you'd have to settle for the older IPS LCD technology over OLED. If none of these bother you, the Xiaomi Pad 6 may be your best option at this price range.
---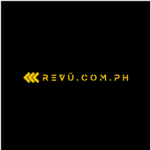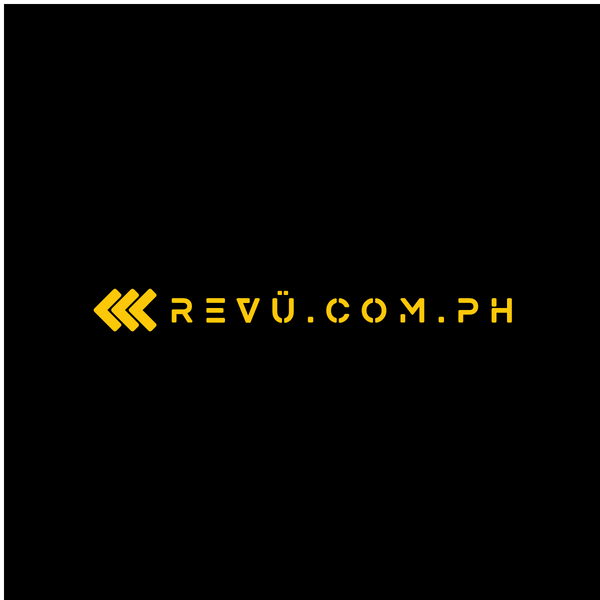 'The Xiaomi Pad 6 is so well-rounded and capable that other upper-midrange tablet makers would have to step up big time'
---
Xiaomi Pad 6 specs
11-inch 2,880 x 1,800-pixel IPS LCD, 144Hz refresh rate, Dolby Vision support
Qualcomm Snapdragon 870 processor
8GB RAM
128GB/256GB storage
13-megapixel rear camera
8-megapixel front camera
Quad speakers, Dolby Atmos support
8,840mAh battery
33-watt wired charging
MIUI Pad 14 based on Android 13
Color options: Gravity Gray, Gold, Mist Blue
---