As we had hoped, we're seeing an uptick in phones with taller, 18:9 displays as of late, with the latest entry being the OPPO A83 that's priced at P9,990 (about $193) in the Philippines.
SEE ALSO: OPPO A83 review: The most recommendable OPPO phone yet
It's quite affordable next to many other options, but there are still cheaper 18:9 phones on the domestic market. And among the choices that are officially available to consumers in this part of the world, one in particular stands out: the P7,499 ($145) Bluboo S8 (click on this for the full specs).
The name will sound unfamiliar to many — but its design surely won't. As you've gathered from the image above, the Bluboo S8 shares a similar aesthetic to Samsung's Galaxy S8, the Korean tech giant's outgoing flagship smartphone. Which is a curious choice of hardware to clone given the latter's popularity among critics and consumers alike.
READ ALSO: Samsung Galaxy S8+ review: The phone to beat in 2017
Of course, it would be wrong to hold the Bluboo S8 to the same gold standard, though it's worth noting, first of all, that it impresses with its likeness and build quality. The rest of the hardware? Well, it's a mix of hits and misses.
This brings us to our first point: Does this Chinese S8 look and feel anything like Samsung's top-end phone? Surprisingly, the answer is yes. In fact, the first thing that jumps out is how close it comes to the real deal in terms of general aesthetic. To the untrained eye, this looks like something that would make it out of a Samsung factory.
Right away, you'll notice that its front glass is thicker and slightly more tapered toward the sides than those of most other devices — albeit to the detriment of one key feature, which we'll revisit later. The bezels surrounding the display are thin enough that they sort of disappear from view when you're streaming content, and yet they're thick enough so your palm doesn't accidentally touch the screen when you're trying to hold the handset one-handed.
The metal that holds the unit together is heavy, rather chunky, too. But it's undeniably made to a high standard, and there are no creaking noises when the frame is held tightly in your hand. The physical buttons feel crisp; more importantly, they don't wobble or move around like those found on many budget devices.
This thing looks good and feels like a ton of phone for the money. As far as the outward appearance is concerned, we like it a lot.
Moving to the top edge of the Bluboo S8, you'll find the access point to the SIM and SD card tray, which can house two SIMs or one SIM and one microSD card. The phone supports 4G LTE connectivity for high-speed data speeds when out and about, and in our testing, we didn't encounter any problems getting 4G LTE coverage all over Metro Manila while using the S8 as our daily driver.
Flip the phone around, and you are greeted with a speaker cutout and a USB Type-C connector for a bit of future-proofing. The audio output from the speaker grill, unfortunately, lacks oomph and substance and refinement. In other words, be ready with your Bluetooth speaker.
While we're on topic, it bears mentioning that the S8 doesn't have a headphone jack, making private listening sessions a bit more complicated than they need to be. It's good then, that Bluboo rightfully includes a dongle adapter in the box to hook up your wired audio gear. The Chinese firm opted not to bundle the phone with a set of earphones, though, so you'll need to fork out extra for it if private listening is more your thing.
Similar to the front, the back of the S8 curls toward the metal frame and features glass on top of a concentric-circle pattern that extends from one end of the panel to the other. We dig the way it looks; it reminds us of vinyl records that most people had given up for dead. Not to mention, this side of the unit doesn't take its design inspiration from Samsung's Galaxy.
The Bluboo branding is printed below the vertical dual-camera array and fingerprint sensor — smack in the middle of the panel. Curiously enough, the sensor sits below the camera module, something we hope Samsung will mimic with its next mainstream flagship. It's just easier to reach in that setting. Fingerprint unlocking is quick and reliable, which is all you could hope for.
Additionally, Bluboo lets you unlock the device with your face. Getting the feature to work isn't as straightforward as you'd think: Head to Settings, then Security, then Smart Lock, and select Trusted Face. From there, follow the on-screen instructions. Once you complete the initial setup process, you're good to go. Face unlock works with decent accuracy outdoors. Indoors and in low light? Not so much.
Moving to the display, the Bluboo S8 sports a 5.7-inch LCD panel, with a 1,440 x 720 resolution and a wider aspect ratio of 18:9. The quality of the screen gets compromised by a thick cover glass, which we assume the company opted to use to give the handset the appearance of a curved front.
Bluboo also isn't doing itself any favors by boosting the contrast considerably — without giving you the option to choose a different adjustment setting or dismiss it entirely.
Sure, higher contrast is something you might welcome if you're watching a movie or TV show, but it's uncomfortable to look at when you're staring at your home screen and content on most apps. Another downside is that viewing angles and the display's reflective surface can be a problem, though cranking up the brightness — of which the Bluboo S8 has plenty — helps.
SEE ALSO: CloudFone Thrill Boost 3 is cheapest Philippine-branded 18:9 phone
The back-facing camera module is equipped with 13- and 3-megapixel sensors, with the latter added for depth information for portrait-style shots with an in-focus foreground against a blurred background. The front camera is 5 megapixels, and you can apply photo filters and animated stickers using a first-party camera application.
Unfortunately for anyone hoping to get some quality stills out of this thing, neither of the cameras work particularly well in many shooting scenarios, especially when light is lacking. Front and back, imaging performance is inconsistent or generally lacking in detail. Bokeh-styled images could have been better.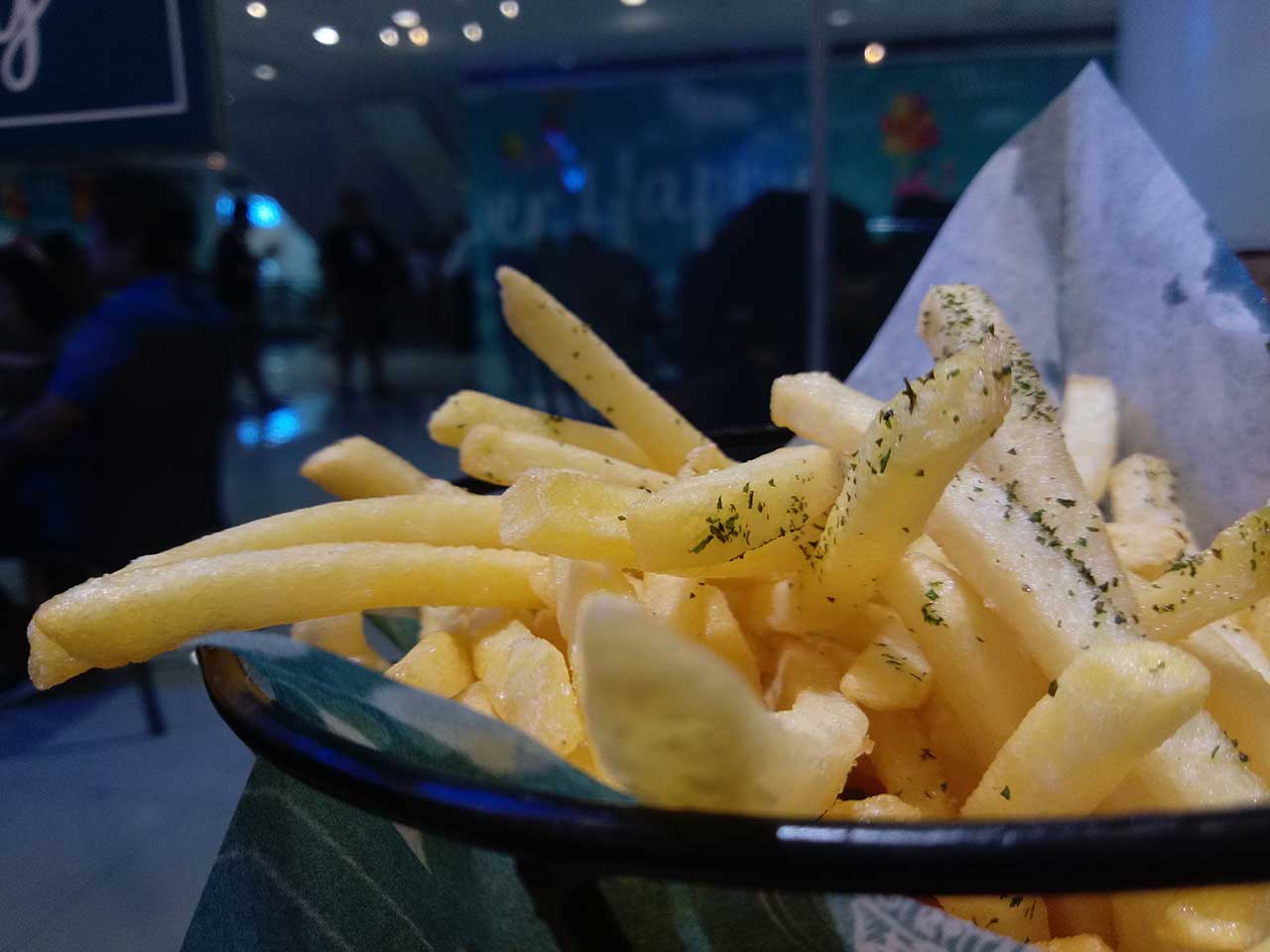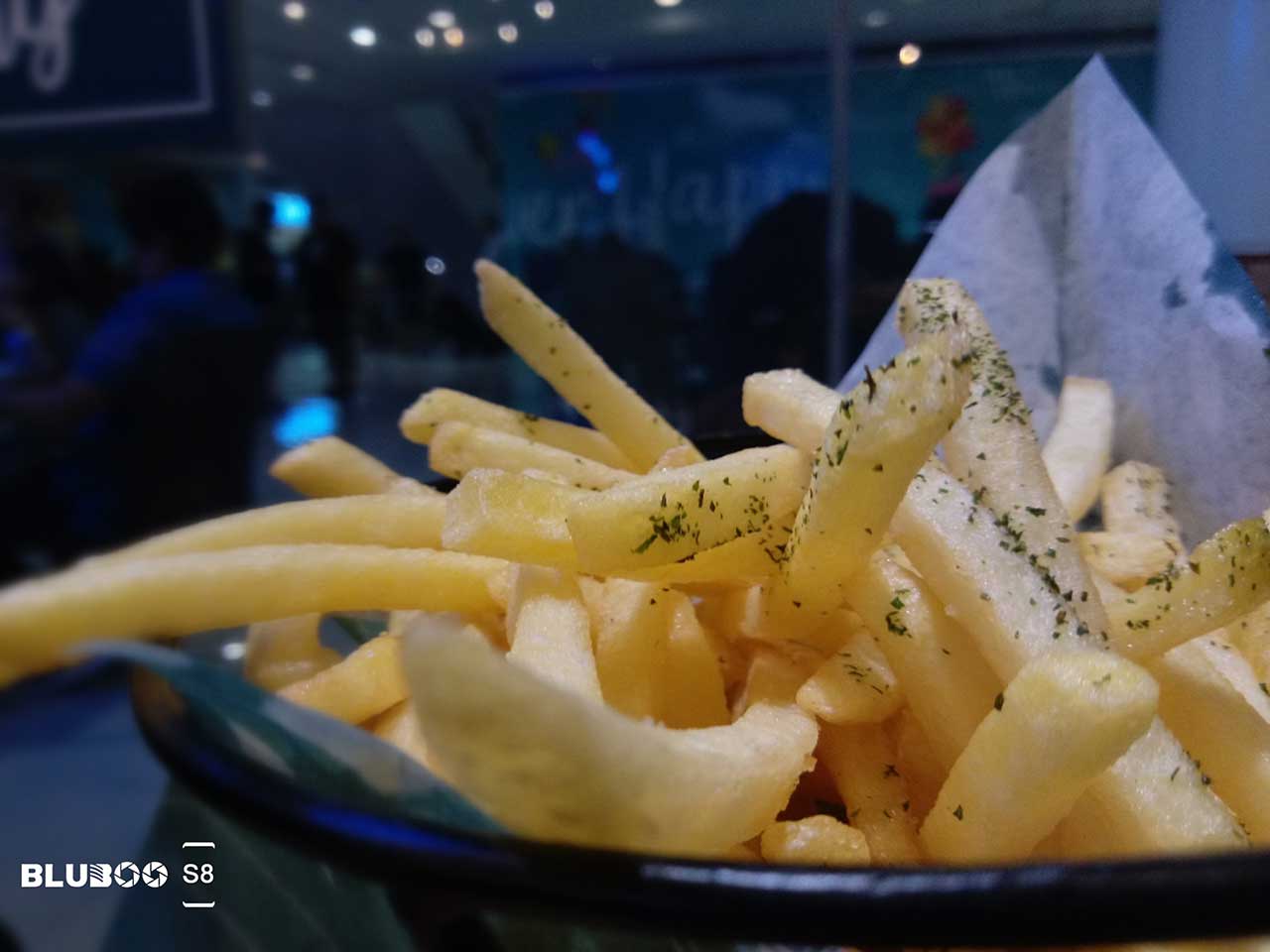 Sample resized photos taken with the Bluboo S8: Regular vs. no bokeh effect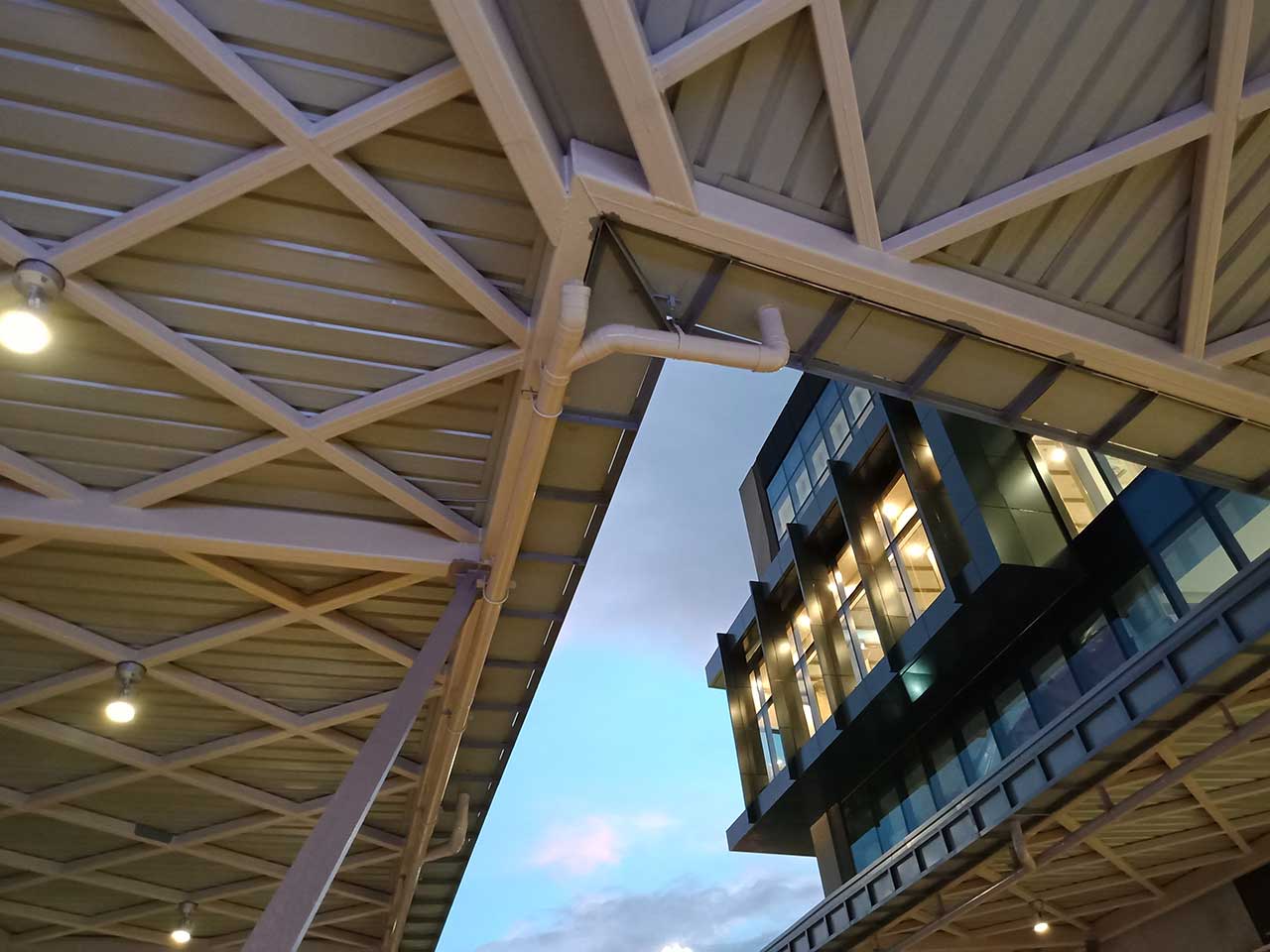 Bluboo S8 vs. OPPO F5 Youth: Shot at the same time, late in the afternoon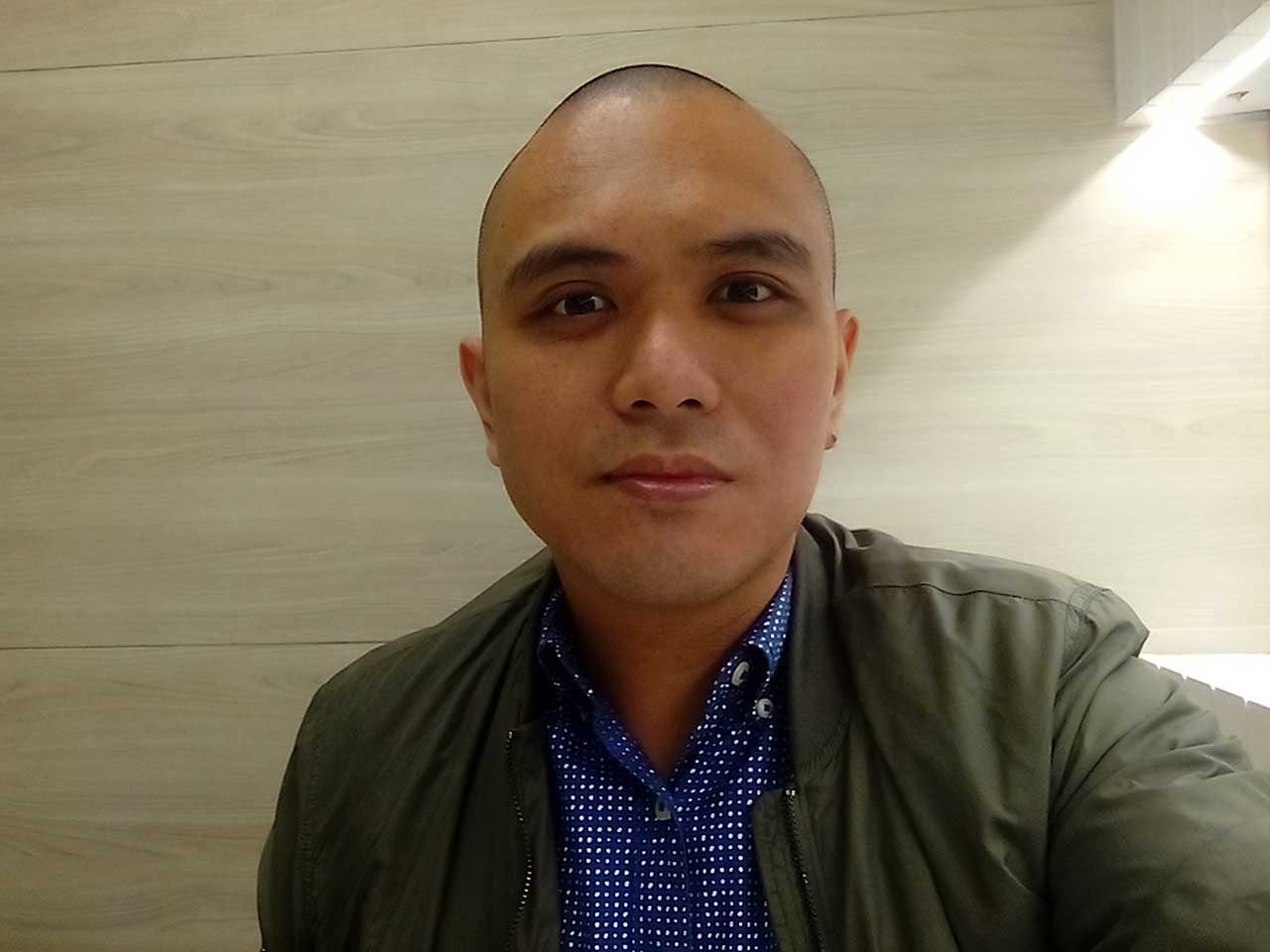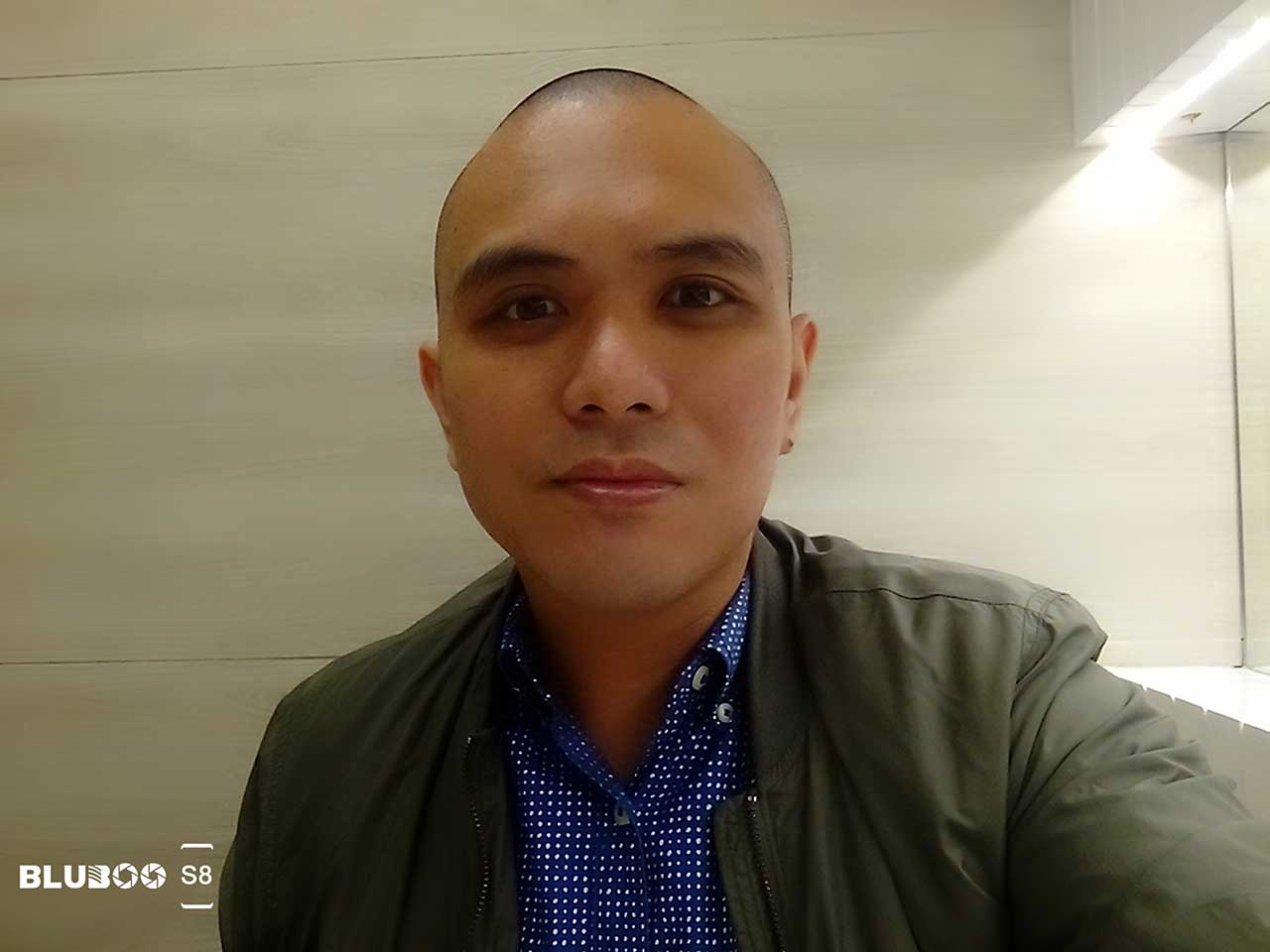 Sample resized selfies captured on the Bluboo S8: Normal vs. with beautify effect
Powering the Bluboo S8 is the familiar and rather tame MediaTek 6750T processor with eight CPU cores and 3GB of RAM. While still widely used, particularly by manufacturers looking to shave costs, the 6750T is actually a dated processor that has a history of overheating, which has led to throttling issues that impact gaming performance.
And yet, unfortunately, that's not the most troubling aspect of the hardware: Apps constantly crashing is. We couldn't get NBA 2K18 to run fine on our unit — not even after numerous re-installs. The same is true for the Netflix app, which we had to install manually for some reason. A software update might address these issues, along with other software kinks. Hopefully, Bluboo will roll out a fix soon.
READ ALSO: NBA 2K18 for Android and iOS: Can your phone run it?
The 3,450mAh battery looks promising on paper; however, in practice, it doesn't deliver more than a day's usage on a single charge. Fast charging is supported out of the packaging, but don't expect super-quick charging times using the 10-watt wall plug. Getting the S8 from zero to full normally takes around two hours. That's still faster than what you can say for most phones in this segment.
Final thoughts
The Bluboo S8 does a splendid job of looking and feeling like the Galaxy phone that is simply out of reach for many. It nails the aesthetics of Samsung's S8, but not without compromising on other key factors to keep the price under P8,000 ($155). Ultimately, choosing this S8 over the competition will largely depend on how much you value design flair over sheer performance.
Ultimately, choosing the Bluboo S8 over the competition will largely depend on how much you value design flair over sheer performance.
And if you'll rather have the latter, Bluboo offers an alternative in the S1 for P7,799 ($151) locally. It isn't as flashy as this Galaxy S8 clone, though it does pair a snappier MediaTek Helio P25 processor and 4GB RAM with a better — and also slim-bezeled — display. For a few hundred pesos extra, it delivers much more value.
---