OPPO is one of the few names in the industry that can adopt trends early on to stay ahead of the curb.
When selfies were sweeping social media, we got the OPPO F1 and F1s in 2016. When taller smartphone screens were being given all the attention, we got the OPPO F5 late last year. And now that cut-out or notch displays have become a thing, in large part thanks to the Apple iPhone X, we're getting the OPPO F7.
OPPO F7 preview
And while it's all too easy to describe the device as another "selfie expert," only with a notch at the top of the screen, it's actually a huge step forward for the series as a whole. Granted, it's more expensive than its predecessors, too.
But all things considered, the F7 is easily the best midrange phone OPPO has ever produced. More impressively, it's one of the best choices in the category right now as well.
SEE ALSO: OPPO F7 performance tests: Powerful and gaming-capable
The smartphone looks more grown up both inside and out than its rivals; has up-to-date and secure Android 8.1 Oreo on tap; and includes notch support that lets games and video services like Netflix occupy the entire screen real estate, from one end to the other.
In the Philippines, the OPPO F7 with 4GB RAM and 64GB storage sells for P17,990 (around $346). The price goes up to P21,990 ($422) if you want 6GB of RAM and double the onboard storage.
In the Philippines, the OPPO F7 is now available in both online and offline retail, with the 4GB RAM and 64GB storage base model selling for P17,990 (around $346). The price goes up to P21,990 ($422) if you want 6GB of RAM and double the onboard storage.
Your choice of color options include black, red, and silver. We've seen all of them firsthand and up close. They look amazing and different from what we're used to seeing from most OEMs and previous generations of the device.
Coming from the OPPO F5, the shift to an acrylic back with deep coloring might not be a welcome development, but we assure you that it does make the phone look more premium and upmarket. Seeing light bounce off the surface, even with just a subtle change in the angle, makes for an interesting photo subject. The slightly rounded frame that holds the chassis together is made of plastic and has a nice glossy coat of matching paint.
Yet there is a bit of price to pay for all this in that the OPPO F7 picks up fingerprints and smudges rather easily. Not to mention, it can be slippery in the hand. Having a taller screen, as opposed to something wider horizontally, it's quite easy to wrap your fingers around the back and ensure a secure grip on the chassis.
Just like before, the F7 has a fingerprint reader on the rear for securing the phone without keying in a code or password. It's about as fast and accurate as other systems we've used recently. We have zero complaints.
You can also unlock the OPPO F7 using the selfie camera to figure out your identity, though this option doesn't work well in dimmer settings. However, it's absolutely useful for those times when your hands are a little dirty or wet.
The other obvious hardware change is the inclusion of a display with a notch or cut-out design that extends the screen ratio to 19:9, from 18:9 on the OPPO F5.
This taller or wider format looks great when watching a video, reading an article, or playing a game in landscape mode. We're totally onboard with this trend, and we're okay with the notch if it means far smaller bezels around the display.
The OPPO F7 has thin bezels surrounding the perimeter of the front panel. They give the illusion of an edge-to-edge viewing experience, though not as strong as on costly devices with more immersive displays.
Sticking to the notch, the F7 owns one huge advantage over similar other phones we've used before: It can force apps to run full screen when held sideways, minus the distracting black borders.
We've tested the Netflix app for Android, plus a few popular games like PUBG Mobile, NBA 2K18, and Mobile Legends. All occupy the entirety of the device's panel without any issues, which we couldn't say about the Vivo V9 and Huawei P20 Lite, unfortunately.
The LCD display itself spans 6.2 inches across and is pleasingly sharp at 2,280 x 1,080 pixels. Colors and contrast look good. Viewing angles tend to be wide enough, and we had no problems reading content on the screen outdoors, under bright sunlight.
When it comes to internal specs, the OPPO F7 looks very promising on paper. Our unit packs the latest MediaTek Helio P60 processor matched with mighty Mali-G72 graphics and 4GB RAM. Its 64GB of built-in storage can be expanded with a dedicated SD card slot, and thus there's no need to choose between dual-SIM functionality and extra space for your apps and files — the F7 offers both.
Back to the Helio P60: As we mentioned in our gaming and performance review, it's one heck of a platform, easily one of the best you can get right now. It's fast and efficient and a real boon for gaming. We've used the OPPO F7 for weeks now, and we're happy to report that our verdict stands.
As we mentioned in our gaming and performance review, MediaTek's Helio P60 is one heck of a platform, easily one of the best you can get right now. It's fast and efficient and a real boon for gaming.
Most recently, we fired up NBA 2K18 for Android on our unit, set all graphics settings to High and turned on clothing animation, just to see if the game will be playable. Much to our surprise, it was. We did the same thing with Honkai Impact 3, also a punishing game for internal hardware, and ended up with decent frame rates.
We honestly can't remember saying the same thing about another midrange model in the past.
NBA 2K18 on the OPPO F7: High graphics settings and clothing animation turned on

Honkai Impact 3 on the OPPO F7: High graphics settings

And it doesn't stop with serious gaming chops; the P60 is plenty efficient, too. OPPO quotes around 8 hours of gaming and 13 hours of video playback on the F7 and its 3,400mAh battery. While we can't vouch for the accuracy of the former claim, we've seen our phone survive close to 15 hours in our video-loop test.
It doesn't stop with serious gaming chops; the Helio P60 is efficient, too. We've seen our OPPO F7 unit survive close to 15 hours in our video-loop test.
The smartphone runs mostly well in day-to-day use, and it typically hums along an entire day of medium to heavy usage without needing to be hooked up to a wall plug. Charging happens through a microUSB port. As there is no fast charging, it takes around two hours to charge the battery from empty to full capacity. OPPO's fantastic VOOC fast-charging technology sadly didn't make it to the F7.
Imaging is always an interesting topic in smartphone reviews, and it's not always about having higher specs and branded optics. The results will speak for themselves, and software can play a vital role in showcasing what a camera can do.
Sure, the images we've taken using the 16-megapixel primary camera look sharp and detailed, and color reproduction was mostly spot on. But the addition of Vivid mode (which is not to be confused with HDR for photography) and manual controls that gives you control over key camera settings, including ISO, focus, and shutter speed, makes the OPPO F7 a sensible option to have in your pocket.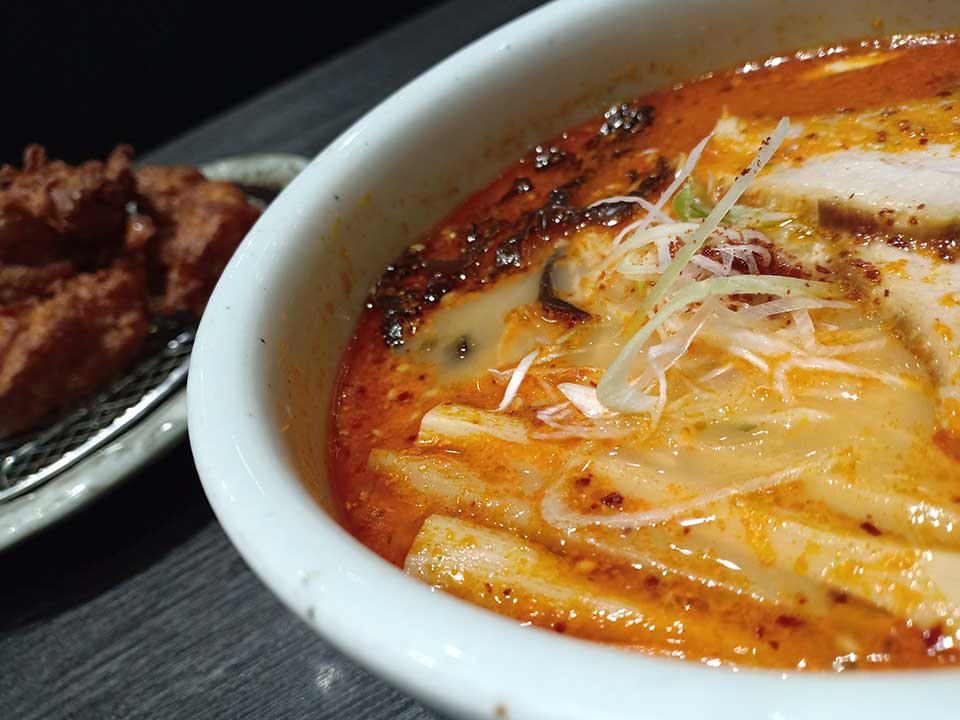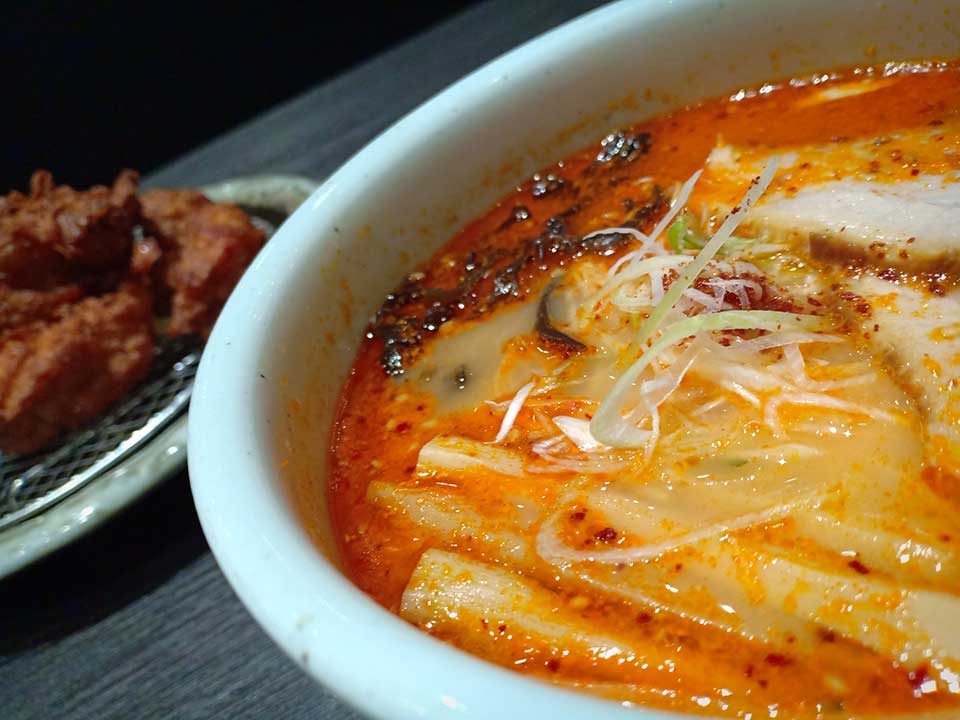 Sample food shots captured on the OPPO F7: Normal mode vs Vivid mode
Sample photos taken with the OPPO F7's 16-megapixel rear camera
For selfies, there's a flashier 25-megapixel camera occupying the notch at the top of the display. It sounds bonkers, seeing the F7's front-facer with 3.5 times as many megapixels as the one on the Apple iPhone X. And while it can be argued that it provides more detail than is necessary, those extra megapixels might come in handy for the phone's augmented-reality and beautification features.
Sample selfies shot on the OPPO F7
Much like its predecessor, the OPPO F7 uses artificial intelligence or AI to enhance your selfies. Only this time round, it seems to do a better job of touching up the user's face to make it seem like it hasn't been altered in any way. The phone's AI-driven beauty mode also works with two or three people in the shot, but we're not sure if it can handle a big group.
Final thoughts
The OPPO F7 represents the latest and greatest step in the Chinese OEM's popular mid-tier line. From the outside, it looks more expensive than its price tag would suggest, and on the inside, it performs as well as anything you can get your hands on under P20,000 ($384).
It doesn't have a metal build or double-shot of cameras on the front and at the back. It doesn't have pure Android Oreo either. Ultimately though, the phone is such a joy to use for so many things that it's easy to overlook these omissions. As a whole, this phone is too good to not consider.
OPPO F7 specs
6.2-inch LCD display; 2,280 x 1,080 resolution (19:9)
MediaTek Helio P60 processor
4GB/6GB RAM
64GB/128GB expandable storage
16-megapixel rear camera with LED flash
25-megapixel front camera
Fingerprint sensor
3,400mAh battery
Android 8.1 Oreo
OPPO F7 TVC starring JoshLia, or Julia Barretto and Joshua Garcia
---