We were taking pictures of the Redmi Note 7 at Xiaomi's booth at MWC 2019 when someone tapped our shoulder. It was John Chan, the company's global PR, holding the Lavender Violet and Transparent editions of the Xiaomi Mi 9.
(Update, March 23: Yup, we have the Philippine launch date! Read Xiaomi Mi 9 to be launched at Philippines' Lucky Chinatown branch opening.)
We were at the international launch of the smartphone a day earlier, but the units that were for use for the media were all of the Piano Black variety. Not even the Ocean Blue model was on the show floor. So you get how excited we were to see our favorite color variants up close. They weren't striking. They were VERY striking. And the photos we shot below don't do them justice.
Xiaomi Mi 9 in Lavender Violet
Xiaomi Mi 9 Transparent Edition
The Lavender Violet model changes colors — from a dash of blue to traces of pink — depending on the light and your viewing angle.
What color do you want today? 😉
Just like last year's Xiaomi Mi 8 Explorer, the Transparent edition does not show the real internals of the Mi 9. What you see is an inert printed circuit board. But the 2019 flagship's rear design looks more put together. The addition of the circular part near the camera module makes me think of speed.
And speed is what the Xiaomi Mi 9 really offers, thanks primarily to the Qualcomm Snapdragon 855 chip inside it. Launching apps, multitasking… everything that we tried here is a breeze. We expected Snapdragon 855 phones to perform well, but not this well.
The 6.39-inch AMOLED screen, which has a fingerprint sensor underneath it, is bright and sharp. There's a notch, yes, but you'd hardly notice it because of the size. The software is pretty much what every other Android 9.0 Pie-based MIUI 10 devices offer.
SEE ALSO: Xiaomi Mi 9 SE is 1st phone with Qualcomm Snapdragon 712
We wonder how long the Mi 9 would last on a single charge, though. Considering Qualcomm's latest chipset is said to be power-efficient, it may not matter much if the handset only has a 3,300mAh battery. Plus, it delivers up to 27 watts over USB Type-C of wired quick charging, anyway. Its support for 20-watt wireless charging is the fastest thus far as well.
DxOMark scored the Xiaomi Mi 9's cameras 107, the second-highest rating given by the image-quality rating site. The smartphone's 99 video score, on the other hand, is the one to beat. So while we think the cameras work as advertised, we still want to have more time with it. We'll save this one for our review.
Xiaomi Mi 9 Chinese and European pricing
China gets even the variant with 12GB of RAM and 256GB of storage.
6GB/128GB: ¥2,999 (roughly P23,284 or $448)
8GB/128GB: ¥3,299 (P25,613 or $492)
12GB/256GB (Transparent Edition): ¥3,999 (P31,048 or $597)
The international Mi 9, however, has two memory configurations. 6GB of RAM is paired with either 64GB or 128GB of storage, and they are priced in Europe as follows:
6GB/64GB: €449 (P26,586 or $511)
6GB/128GB: €499 (P29,545 or $568)
European prices tend to be higher than those in the Philippines, so we believe it will arrive in the country for less. It may even land as the cheapest Snapdragon 855 phone locally.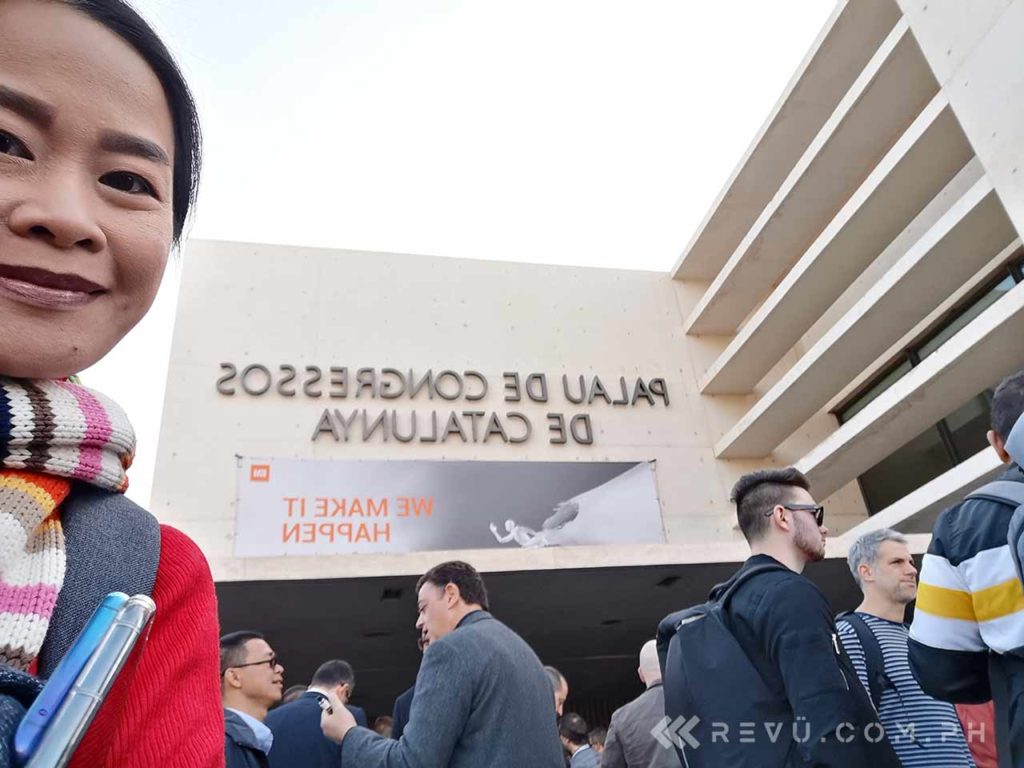 Xiaomi Mi 9 first thoughts
We have yet to spend more time with the Xiaomi Mi 9 to be able to give you our final verdict. Given the high value it offers for how much Xiaomi is charging for it, though, we recommend that you wait for this to launch in the Philippines before you plunk down your money on devices like the Samsung Galaxy S10. If the lack of IP [ingress protection] rating and microSD-card slot is not a deal-breaker, that is. Because frankly speaking, this is the best smartphone we've held at MWC 2019 in Barcelona, Spain. And we've held a lot.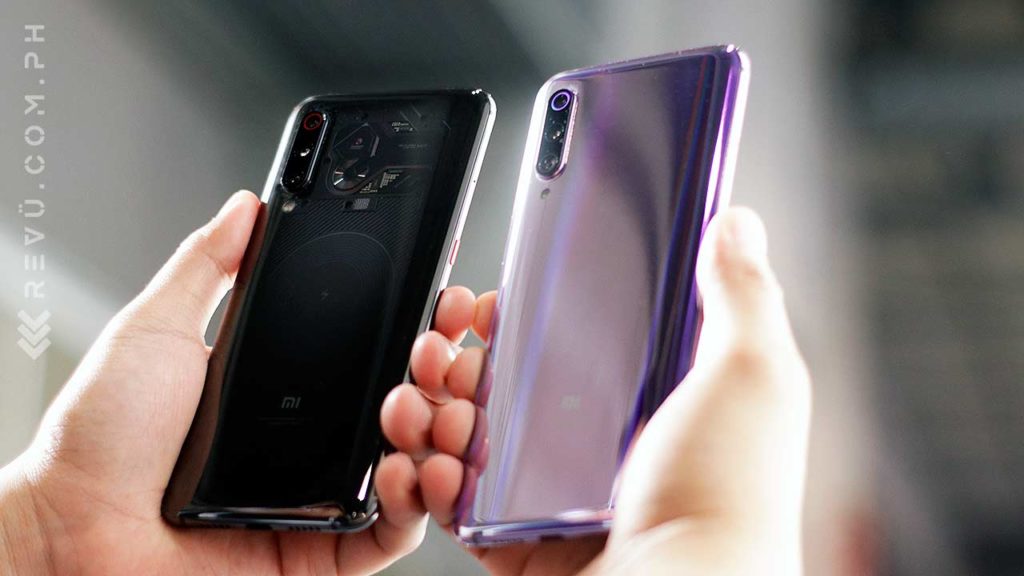 Xiaomi Mi 9 specs
6.39-inch AMOLED display, 2,280 x 1,080 resolution (19:9), Corning Gorilla Glass 6
Octa-core Qualcomm Snapdragon 855 processor
6GB/8GB RAM
64GB/128GB/256GB memory
Triple 48-megapixel, f/1.8 camera; 16-megapixel, f/2.2 ultra-wide camera; 12-megapixel f/2.2 telephoto camera
20-megapixel front camera
Fingerprint reader (in-display)
3,300mAh battery with fast charging
MIUI 10 based on Android 9.0 Pie with Game Turbo mode
Variants: Lavender Violet, Ocean Blue, Piano Black, Transparent
---