The Redmi Note 7 by Xiaomi is one of the best-value smartphones you can buy right now — on paper at least. The recently launched Samsung Galaxy M20 is another option you might want to consider if you're after good specs, long battery life, and a price that won't burn a hole in your pocket.
SEE ALSO: Redmi Note 7 with 48MP camera is cheapest Snapdragon 660 phone
Inevitably, the two are going to be compared often — and not just in the Indian market where Xiaomi has openly mocked the Korean manufacturer for launching the Samsung Galaxy M20 with a TFT display that is often reserved for entry-level devices. By comparison, the Redmi Note 7 sports an IPS-LCD panel that produces more accurate colors and wider viewing angles than a TFT.
READ ALSO: Budget Samsung Galaxy M20, M10 launched. How they compare
Samsung has priced the Galaxy M20 at ₹10,990 (around P8,029 or $153) and ₹12,990 (P9,490 or $181) for the 3GB RAM plus 32GB storage and 4GB RAM plus 64GB storage configurations. While the official local pricing and release of the Redmi Note 7 have not been disclosed yet, it's widely expect that it will cost less than Samsung's serious budget contender.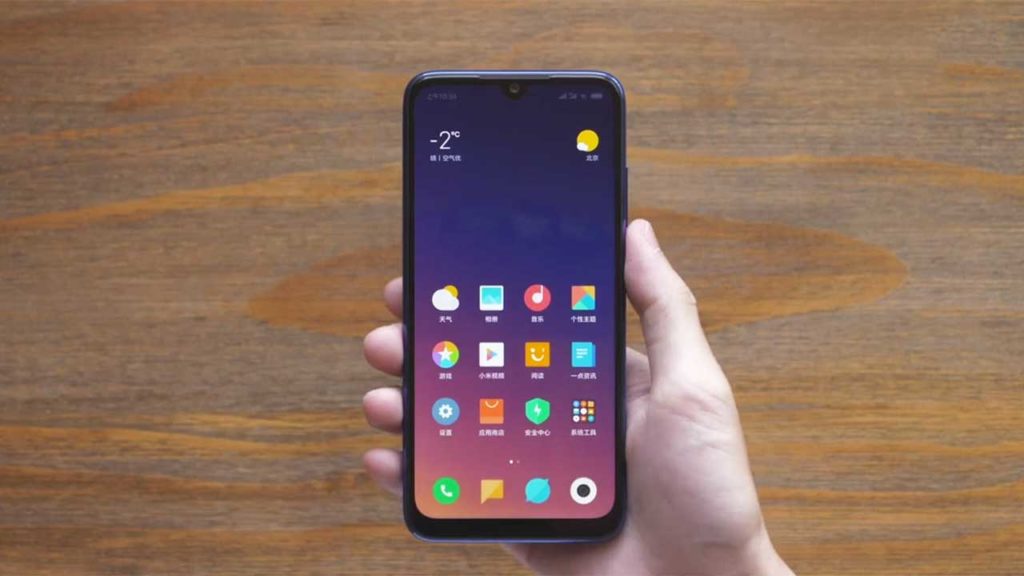 The screen, though, is just one spec of a smartphone. It's definitely a factor to be considered, but there are also other key considerations that could ultimately seal the deal for consumers. If you're curious as to how the rest of the Redmi Note 7 stacks up against the Samsung Galaxy M20, read on to find out which phone is better in terms of hardware and why.
First things first, here's how they compare on a technical level.

The Redmi Note 7 probably wins all comparisons related to image quality courtesy of its 48-megapixel camera at the back and 13-megapixel camera on the front. The Galaxy M20, however, makes use of a wide-angle lens in one of its rear cameras, which we think is more useful than a dedicated depth sensor, something the Redmi Note 7 includes in its main camera spec.
Early tests and benchmarks suggest the Qualcomm Snapdragon 660 chipset inside the Note 7 actually performs faster than the new Exynos 7904 in the M20, but we can't be sure until we get our hands on both devices and put them through their paces.
SEE ALSO: ASUS ZenFone Max M2 vs Redmi Note 7 vs Honor 10 Lite
If you care about graphics performance, the chips found in the Note 7 and M20 should be good enough to run the most demanding games today based on our experience with similar hardware. But they still won't compare to the fluidity offered by a modern flagship chipset.
Battery life is important for many smartphone users, and this is an area where the Samsung phone can claim a clear advantage with the Galaxy M20's massive 5,000mAh battery. What's more, the power cell supports adaptive fast charging via a USB-C port and also brings along a 15-watt charger in the box. Some tests claim the phone can charge from zero to 50 percent in under 60 minutes.
Samsung Galaxy M20 official video
The Redmi Note 7 has fast charging as well, but its battery has a smaller, 4,000mAh capacity. The difference could mean a few extra hours of usage away from a wall plug or external battery pack.
The Redmi Note 7 by Xiaomi and Samsung Galaxy M20 go head-to-head as mid-tier phones that are economical. They offer a lot of value for money. In some places, the spec is about the same; the performance might be, too. But there are also big differences that might make you choose one over the other.
Personally, we think the Redmi Note 7 looks more exciting, and its screen and cameras will have advantages over the competition. However, it simply can't match the extensive battery endurance promised by the Samsung Galaxy M20.
Samsung image via YouTube
---