High-speed 5G internet is here in the Philippines. Globe Telecom has announced the first commercial 5G service in the Philippines for residential and business customers, achieving its 2018 goal of rolling it out by the second quarter of 2019.
(Update, February 7, 2020: Finally, a 5G smartphone! Read Globe launches first 5G phone in the Philippines.)
(July 30: We have an update! See Globe At Home Air Fiber 5G plans now available.)
Using Huawei equipment exclusively, Globe is the first carrier to offer 5G in Southeast Asia and the third in Asia after operators in South Korea and Japan.
The company will initially offer Globe At Home Air Fiber 5G postpaid plans in select areas in Pasig, Cavite, and Bulacan starting this July. More areas will open up shortly, we're told.
Globe says Air Fiber 5G will deliver fiber-like speeds up to 100Mbps and a monthly data cap of 2TB. Residential plans are as follows:
P1,899 (around $37) a month for up to 20Mbps;
P2,499 ($49) for up to 50Mbps; and
P2,899 ($56) for up to 100Mbps.
Offers of even faster internet for businesses will be made available in the future.
The difference between these new plans and existing wired-fiber subscriptions is that Air Fiber 5G will use a 5G wireless modem — in this case, the Huawei 5G CPE Pro home router — to enable super-fast downloads and uploads in a fixed location.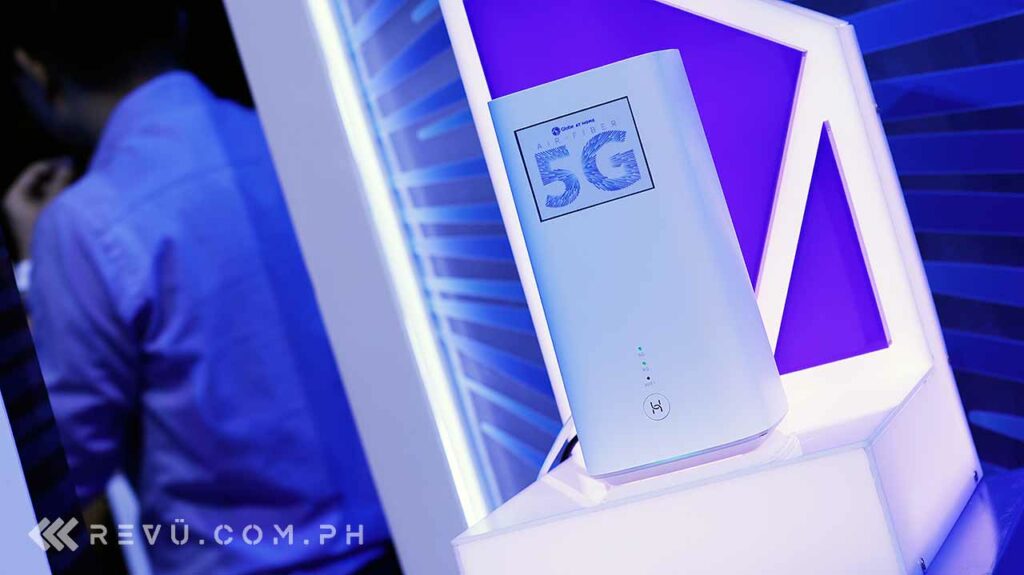 Globe president and CEO Ernest Cu said that 5G will reinforce its efforts to connect two million households in the Philippines with at least 50Mbps internet by 2020. They have allotted 60 billion ($1.17 billion) for capital spending this year.
The latest numbers show that the telco already has 1.7 million home-broadband subscribers as of March this year — a 55% increase from the 1.1 million subscribers in the same period in 2016.
Speed test: Globe At Home Air Fiber 5G (raw video)
More crucially, Air Fiber 5G allows Globe to go over the "circuitous" approval process of deploying fiber-optic cables across the country. With all the red tape and paper-chasing involved, approvals for getting new fiber infrastructure operational sometimes take years to obtain. Air Fiber 5G makes use of fixed-location wireless radios instead of fiber-optic cables, making it easier to roll out.
---