Google relisted Huawei as one of its partners in the Android Q Beta program and is now lobbying for continued business dealings with it. Chipmakers like Qualcomm and Intel are reportedly pushing for the easing of the ban on supplying products to Huawei. Today, there's another good news for the embattled technology giant.

Almost a month after being removed from Microsoft's online store, Huawei MateBook laptops are back on the shop again.
SEE ALSO: Huawei MateBook 13, Watch GT Active launched in the Philippines
Microsoft has confirmed to United States-based CNBC that it has resumed selling its existing inventory of MateBooks. At the time of publishing this article, three models are listed on the store — the Huawei MateBook X Pro, MateBook 13, and MateBook D.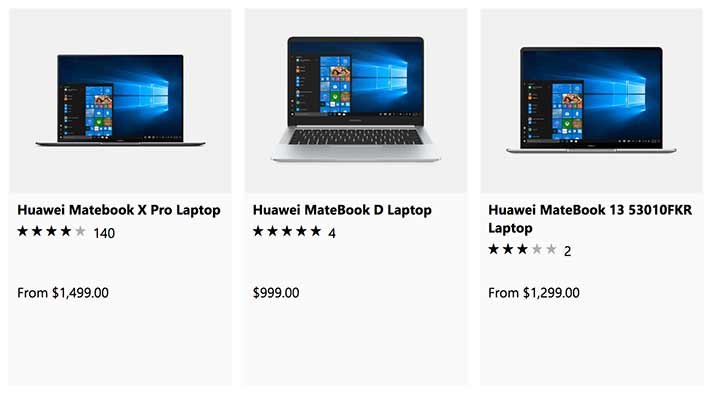 Not only that, Microsoft has promised to continue offering software updates to Huawei laptops that are out on the market.
According to a spokesperson, "We remain committed to providing exceptional customer experiences. Our initial evaluation of the U.S. Department of Commerce's decision on Huawei has indicated we may continue to offer software updates to customers with Huawei devices."
READ ALSO: PH retailers support Huawei, to refund devices if they can't run Google apps and Huawei Y9 Prime 2019 to be released in the Philippines?
Take note that Microsoft gets license fees for every Windows-based devices manufacturers make. In the first quarter of 2019, its Windows OEM revenue increased 9% year over year. It's the same period where $10.7 billion of its $30.6 billion revenue came from personal computing.
---