MediaTek today has unveiled its latest flagship chipset, which will be featured in devices launching in early 2020. And get this: It's reportedly more powerful than the Qualcomm Snapdragon 855 Plus and HiSilicon Kirin 990, two of the fastest options for Android devices right now.
READ ALSO: OPPO M1 mobile chip in the works, trademark indicates
The MediaTek Dimensity 1000 5G is now official, and it will be among the first to integrate the new ARM Cortex-A77 CPU and Mali-G77 GPU. It will also pack a third-generation accelerator for AI applications, as well as an integrated 5G modem with download speeds of up to 4600Mbps and uploads up to 2500Mbps.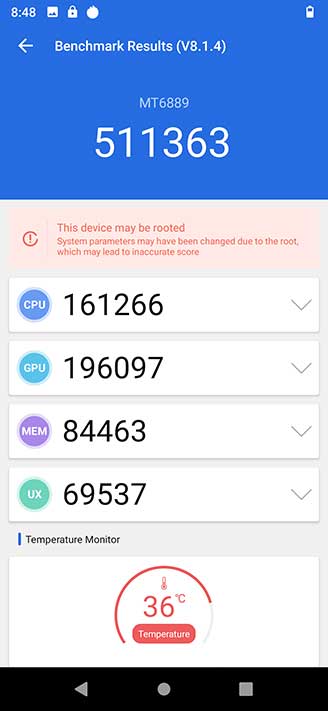 Notably, the MediaTek Dimensity 1000 5G scored over 511,000 points in Antutu version 8, which suggests its faster than its flagship competition from Qualcomm and Huawei. It could be cheaper, too.
So while the upcoming Qualcomm Snapdragon 865 and Kirin 990 successor may very well end up with higher benchmarks, the Dimensity 1000 5G could still stand out with a better price/performance ratio.
SEE ALSO: ASUS ROG Phone 2, Vivo NEX 3 5G top list of best-performing Android phones and iPhone 11 series' A13 Bionic tops 'best mobile processors' list
In terms of camera performance, the new MediaTek will support a camera with up to 80-megapixel resolution or a multiple-camera setup incorporating 32- and 16-megapixel sensors. Video recording is said to max out at 4K, 60 frames per second but supports AV1 video compression for smaller files.
The MediaTek Dimensity 1000 5G sure looks promising on paper. Let's see how the chipset fares in real-world performance when it arrives next year.
MediaTek Dimensity at a glance
---