One of Apple's premium resellers in the Philippines has turned 26 this year, and as part of its celebrations, it's holding an anniversary sale.
Power Mac Center is slashing the prices of select devices and accessories starting today, August 26, until the 31st. And two of the most interesting discounted items on offer are the iPhone 11 Pro and iPhone 11 Pro Max.
We say interesting because these are Apple's current flagships. Granted that the spotlight will soon focus on the iPhone 12 series, which is expected to be launched globally this September, they have not actually been marked down just yet. They still cost the same as when they debuted in the Philippines.
You can score the Pros for as low as P63,990, or roughly $1,319 converted. Below is a list of how much you can get each model for, along with the respective official suggested retail price:
Apple iPhone 11 Pro 64GB: P63,990, from P67,990
Apple iPhone 11 Pro 256GB: P73,990, from P76,990
Apple iPhone 11 Pro 512GB: P83,990, from P89,990
Apple iPhone 11 Pro Max 64GB: P70,990, from P73,990
Apple iPhone 11 Pro Max 256GB: P79,990, from P82,990
Apple iPhone 11 Pro Max 512GB: P92,990, from P95,990
Yep, you basically get a P3,000 ($62) discount on each variant of the iPhone 11 Pro and iPhone 11 Pro Max.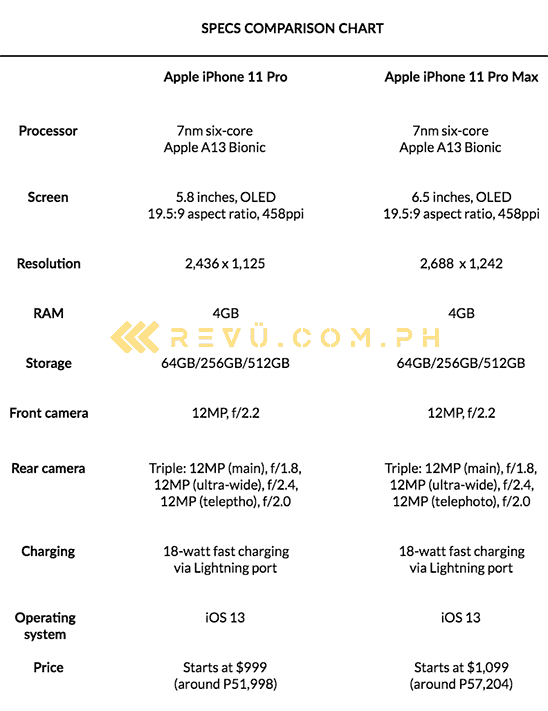 Besides these Pros, other items on sale include the Apple MacBook Air and Nike Sport Loop. You can see everything that's on offer on this page. If what you've been eyeing is out of stock, we suggest you visit the site again to see if Power Mac Center has restocked. That's what happened to us at around lunchtime today. There were no available iPhones anymore, but we visited again late this afternoon, and they're back.
If you don't mind getting an older-generation iPhone, though, you may want to check out the Apple iPhone XS series units, which are now up to P37,500 ($773) off their original SRPs.
---