Almost 24 million students are currently enrolled in public and private schools nationwide, more than the Department of Education's target for this school year.
But with the introduction of online learning as one of the platforms because of the COVID-19 pandemic comes the issue of connectivity in the Philippines. This is where Globe Telecom's School Bus WiFi campaign, which kicked off in Manila City earlier today, October 19, enters.
Every day from 7 a.m. to 7 p.m., Globe-deployed school buses equipped with special antennas will go around Manila to provide public-school teachers and students access to the internet. Among the areas covered are Pasaje del Carmen St., Remigio St., 853 Gonzalo Gil Puyat St., 924 Bilibid Viejo St., Tomas Mapua St., Alfonso Mendoza St., Dalupan St., Oroqueta St., and Basco St.
Students and teachers provided with Globe SIM cards get one hour of free internet access. Once the free hour expires, they can extend their connection by purchasing a data bundle, which can be as low as P15 a day
The first hour of KonekTayo WiFi service usage will be free of charge for those who were provided Globe SIM cards. They simply need to connect to a KonekTayo WiFi hotspot. Once one hour is up, they can extend their connection by buying a promo, which can be as low as P15 (around $0.31) a day.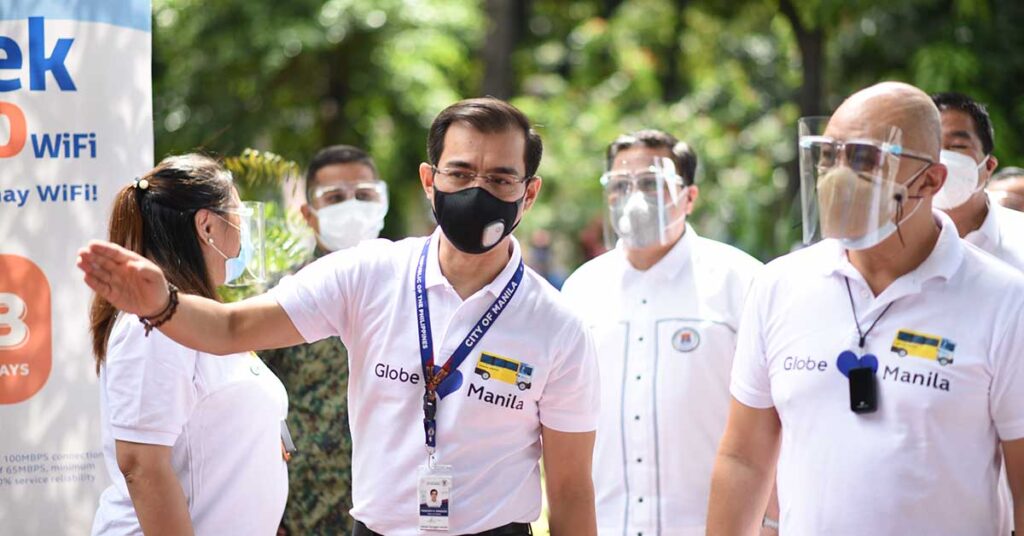 The Ayala-led Philippine telco explained that the launch of the program "marks a new, bigger vision of Globe and KonekTayo WiFi to provide fast, reliable and low-cost home internet connectivity in underserved markets in the locality."
Jaime Augusto Zobel de Ayala, Ayala Corporation chairman and CEO and Globe Telecom chairman, said they are looking to partner with other local governments to expand the initiative.
SEE ALSO: Your current Globe or TM LTE SIM card is 5G-ready
KonekTayo WiFi, previously known as KapitWiFi, is Globe's most affordable community WiFi service designed to make reliable internet accessible to households. It was launched in Tacloban and Iloilo in 2019. Through the newly launched School Bus WiFi campaign, it now also extends support to school bus operators whose livelihoods were affected by the pandemic.
Through the KonekTayo School Bus WiFi program, Globe also extends its support to school bus operators whose livelihoods were affected by the pandemic
---