Life goes on. In the Philippines, schools have opened and embraced alternative and online learning methods amid the COVID-19 pandemic. The academic year is already underway, and many families, especially kids, will continue to spend most of their time at home for the months to come. Yours is probably one of them.
We really believe there should be a tablet in households with children and young students who are learning remotely. It's a fantastic all-around device not only for work, but also for play and e-learning. One particular tablet that stands out to us is the newly launched Huawei MatePad T 10s, which is priced at P12,999 (around $268 converted) and is available on Lazada, Shopee, and Huawei Store Online Philippines.
Why do we think this MatePad could be the ideal device for your entire family? We list the reasons here.
Big and loud
Literally one of the biggest features of the Huawei MatePad T 10s is its screen. It's generous and measures 10.1 inches across, with full-HD resolution and a high screen-to-body ratio of 80%. You're getting an almost-full screen, what with the tablet's thin bezels, so you and your family can enjoy a more immersive experience, whether you're using the tablet to watch videos, play games, browse the web, attend virtual classes, or complete assignments and other school-related activities.
On top of that, the IPS panel supports Huawei's ClariVu Display Enhancement technology, which dynamically optimizes color, brightness, and saturation for a clearer picture. The Huawei-developed Super Resolution algorithm intelligently scales up lower-resolution content to look better on the tablet. Both kids and adults alike will appreciate a clearer picture regardless of the content being viewed.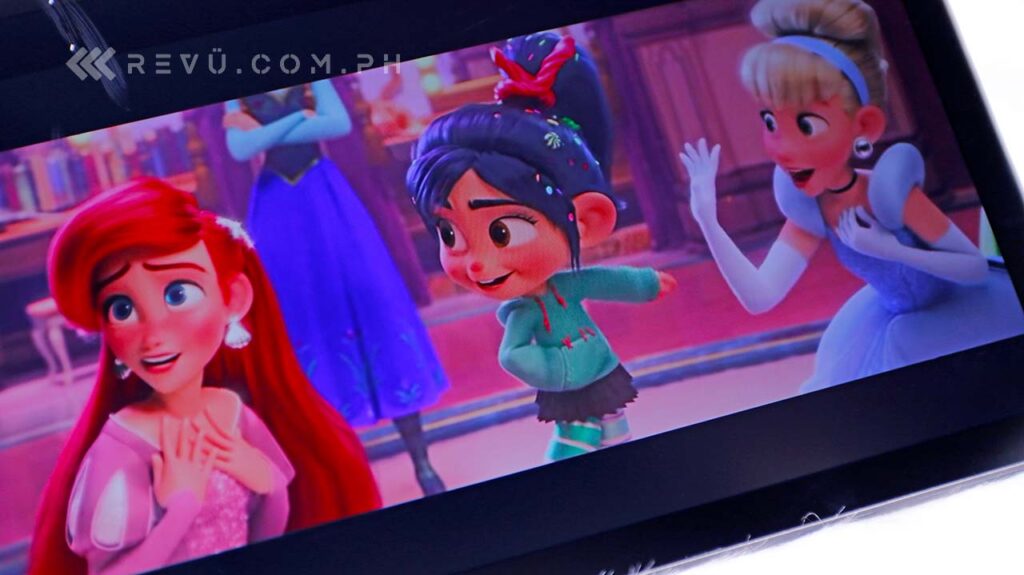 Specifically, if you love watching Peppa Pig, Word Party, and PJ Masks on Netflix with your kid, for example, or if your child uses devices for streaming instructional videos for school, you'll be happy to know the picture quality here is good out of the box, with room for tweaking in the Settings app.
Our family actually prefers using the tablet now for viewing videos online, because the form factor allows for portable use around the house and outdoors. A TV, while bigger and more suitable for watching movies, simply doesn't offer any room for flexibility because it needs to be plugged in at all times. We even use the flip cover designed specifically for the MatePad T 10s for us to conveniently prop up the tablet on any flat surface, transforming the device into a portable screen.
Now, if you need to email your kid's assignments to his or her teachers, you can just connect a Bluetooth mouse and a wireless keyboard to the T 10s. If you think that's easier, of course. We certainly do.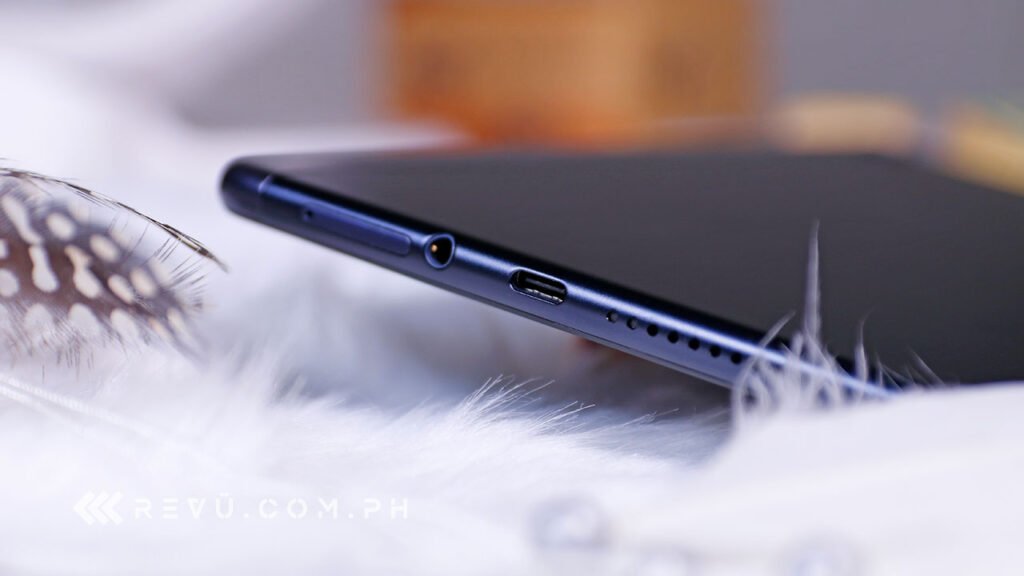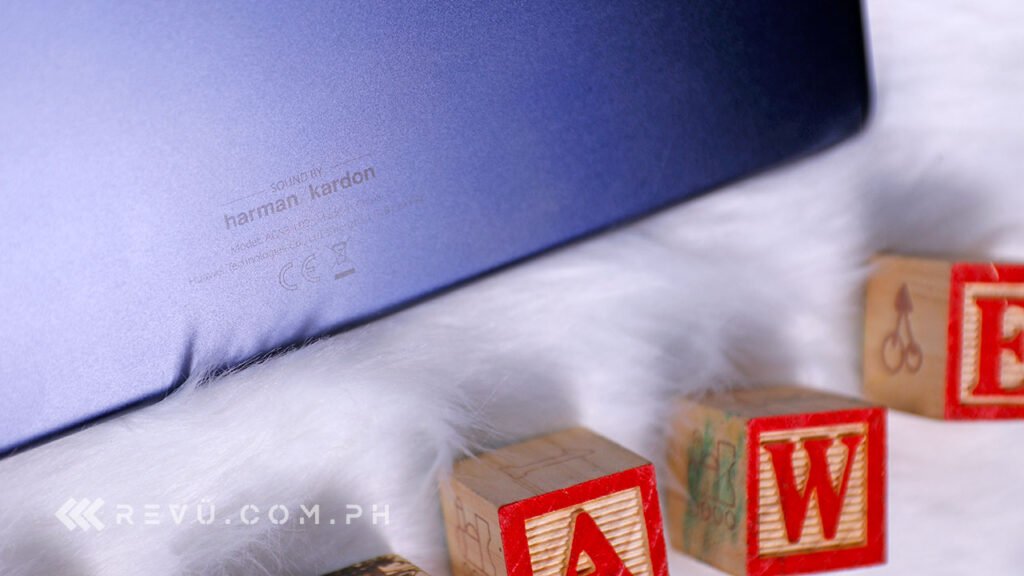 Another spec we like is the dual-speaker system with Huawei Histen 6.1 stereo-sound technology onboard and tuning courtesy of high-end audio manufacturer Harman Kardon. Histen 6.1 enables support for 9.1-channel 3D surround sound and Bass Booster, which, as the name suggests, enhances the bass based on the intensity of certain frequencies.
The speakers, which are located on both sides of the tablet, are loud and can be pretty clear at mid-volume levels — something you'll be particularly thankful for when entertaining your kid with story podcasts and listening to music or singing along to songs to pass the time at home. More importantly, the speakers complement the large display, particularly during online classes when your child needs to listen to lessons for the day and be able to interact with his or her teacher and classmates.
Family-friendly
The Huawei MatePad T 10s comes with a bunch of exclusive, family-friendly features, including Huawei's first-party Kids Corner app. Kids Corner is a virtual space that provides a safe, parent-controlled environment for children to explore the internet without supervision.
With just a tap of a button, parents no longer have to worry about their kids gaining access to inappropriate content and links, which are all over the web and sometimes appear in unexpected spaces.
Kids Corner offers access to curated and exclusive games and activities for young learners and includes parental-control options, such as the ability to limit the screen time and apps children have access to.
It also features an auto-lock function to prevent electrical hazards, plus intelligent-eye-protection functions like Dark mode for nighttime viewing and a TÜV Rheinland-certified display setting that filters out blue light to help the young ones fall asleep when they hit the covers. Kids Corner will likewise encourage children to keep their faces far from the tablet screen and to observe proper posture if they're seated.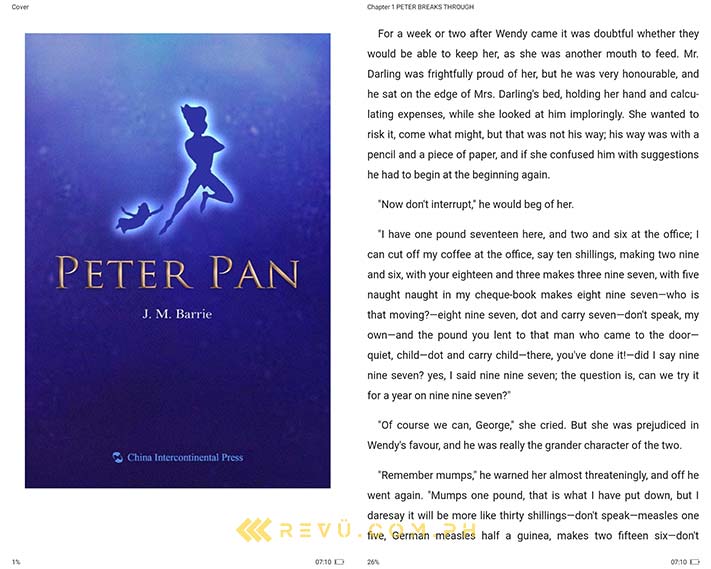 The device has a special display option specifically for reading ebooks called Ebook mode, which mimics eInk to make text easier to view, especially in the dark. If your kid is okay with reading a book on a screen, the Huawei MatePad T 10s can save you the money and inconvenience of getting a dedicated ebook device that is only good for one or two things. Parents who are well-adjusted to the idea of reading books on a smartphone or tablet should find Ebook mode useful as well.
Huawei's AppGallery app-distribution platform is preloaded on the tablet, so you can find apps and games for the whole family, including Azoomee, ABC Spelling, Math Kids, and Kidoodle.TV. There are many more that are designed to help kids stay active as well as entertained during school days.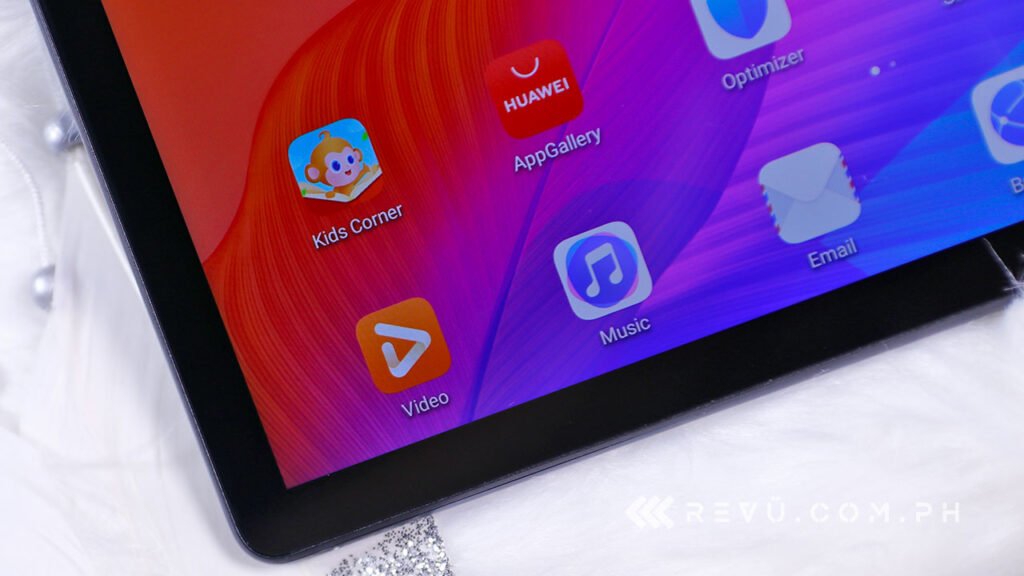 The AppGallery has built-in app restrictions within the platform that can limit children's access to certain software that are not suitable for their age. Parental controls are important because they allow you to supervise what your child can potentially see and play. Huawei's AppGallery is currently the world's third-largest storefront for apps, with over 400 million monthly active users worldwide. It saw 210 billion downloads in 2019.
Foodpanda, Lazada, Viber, HERE WeGo, and Microsoft Office are just among a few of the essential applications you can get directly from the AppGallery. There are a lot more we haven't mentioned here and in our past articles.
The Huawei MatePad T 10s also launches with a preinstalled Petal Search widget, which lets you easily find apps outside of the AppGallery, such as YouTube and Facebook. Below is a snapshot of how straightforward it is to use the widget. For more on the Petal Search, you may want to read our previous article, How to easily install, update apps on the Huawei P40 Pro Plus (and other Huawei units with HMS) using the new Petal Search widget.
The Petal Search widget is your gateway to millions of apps for Huawei devices
Powerful performance
As always, power is important in any mobile device built for multiple use cases, and the Huawei MatePad T 10s doesn't disappoint when it comes to speed. It runs the latest EMUI 10.1 OS on top of Android 10 on an in-house, octa-core Kirin processor with 3GB RAM and 64GB of native storage, which should provide more than enough space for multiple users in a family.
The processor inside is capable enough that you and your child can use the tablet for productivity and entertainment apps without worrying about slowdowns most of the time. Nobody wants a slow device; thankfully, the MatePad T 10s packs a decent punch to run most Android applications smoothly.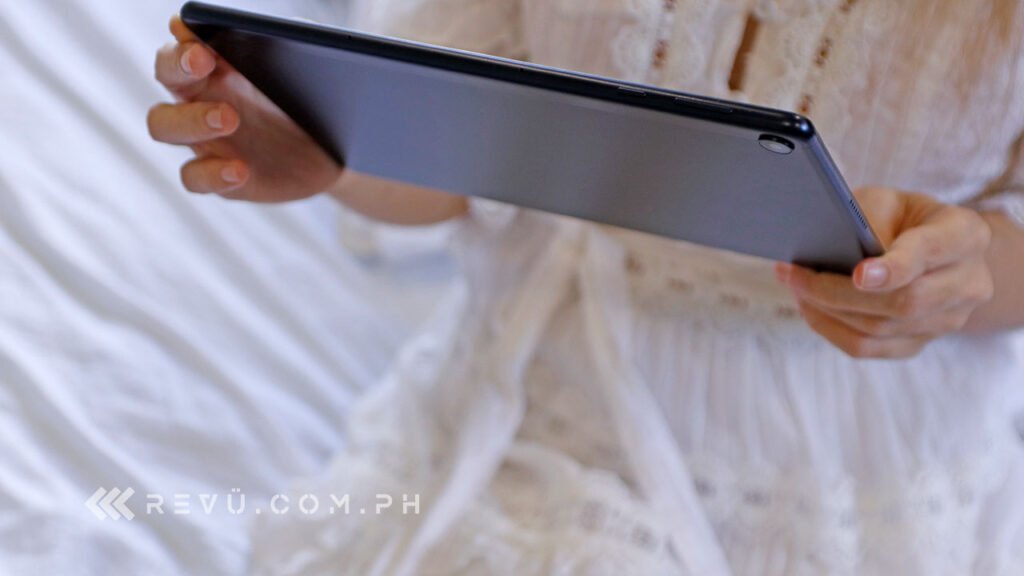 EMUI 10.1 includes Huawei's handy App Multiplier function, which lets you open and interact with two apps side by side. This makes multitasking incredibly easy, and you can switch from one application to another without losing your progress. You and your kid can, say, simultaneously chat with your extended family members and shop for toys and study materials on Lazada or Shopee. Or do some shopping on one side while reading reviews of items of interest on the other. This device lets you do more with its generous real estate.
The Huawei MatePad T 10s delivers a smooth and responsive experience across the user interface. The software optimizations on EMUI 10.1, meanwhile, have been tailored for a variety of screen sizes, from smartphones to tablets. This ensures that children will have a pleasant time navigating the tablet, while parents who know their way around mobile devices can tweak the appearance and functions of the UI to suit their tastes.
Great value for money
Indeed, the Huawei MatePad T 10s offers a ton of value for the whole family. Whether for work or for play, Huawei's latest full-size tablet is a worthy addition to any household.
It boasts a large display with small bezels in a comfortable form factor, complemented by loud stereo speakers; the octa-core processor inside isn't lacking in power; and the bundled software includes built-in settings and apps for developing minds that parents may find helpful for online learning and virtual classrooms.
Schools aren't what they used to be, but that doesn't mean the learning has to stop, especially for children.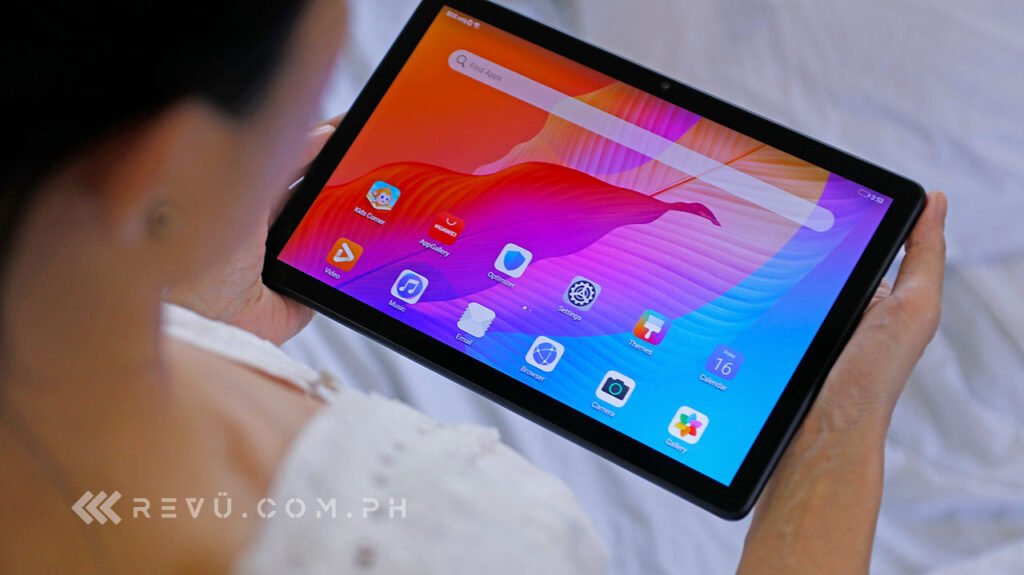 Huawei MatePad T 10s specs
10.1-inch IPS display, 1,920 x 1,200 resolution, 60Hz refresh rate
Octa-core Huawei Kirin 710A with LTE
3GB RAM
64GB expandable storage
5-megapixel, f/2.2 rear camera
2-megapixel, f/2.4 front camera
5,100mAh battery with 10-watt USB-C charging
EMUI 10.1 based on Android 10, HMS
Dual speakers
Color: Deepsea Blue
---