So earlier, we shared Antutu's most recent list of best-performing Android smartphones that are available in China. The No. 1 handset — powered by a Qualcomm Snapdragon 865 — notched an average benchmark score of 663,752.
Now, Antutu has shared the rating of a mystery device code-named Orion that uses an Exynos 1080 system-on-chip, which was announced by Samsung a few days ago. It features a 2,376 x 1,080 screen, 8GB of RAM, 512GB of storage, and Android 11. And its score? An insanely high 693,600, the highest we've seen thus far.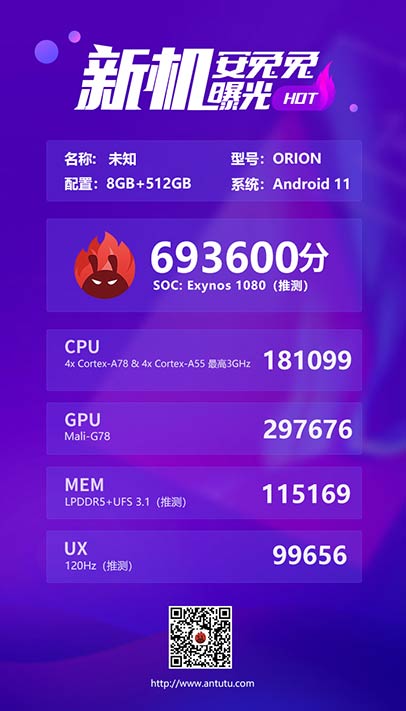 Take note that the Exynos SoC, while designed for midrange and premium 5G phones, is not even meant for the most high-end of devices. Or flagships. So almost breaching the 700,000-mark is a feat.
The Exynos 1080 is built on a 5nm process, just like Apple's A14 Bionic, Qualcomm's Snapdragon 875, Huawei's Kirin 9000, and Samsung's own Exynos 2100. It features ARM Cortex-A78 cores that are claimed to offer a 20% increase in performance and uses a Mali-G78 GPU, which is said to be around 25% better than the Mali-G77.
Word has it that the first unit to adopt the chipset is the Vivo X60. That's not far-fetched. After all, Vivo was Samsung's first third-party partner to take advantage of the 8nm Exynos 980, the first midrange processor with an integrated 5G modem, for the Vivo X30 and Vivo X30 Pro.
Could the smartphone benchmarked in Antutu be the X60 then? With marketing materials for it already seen at Vivo stores in China, it just might be.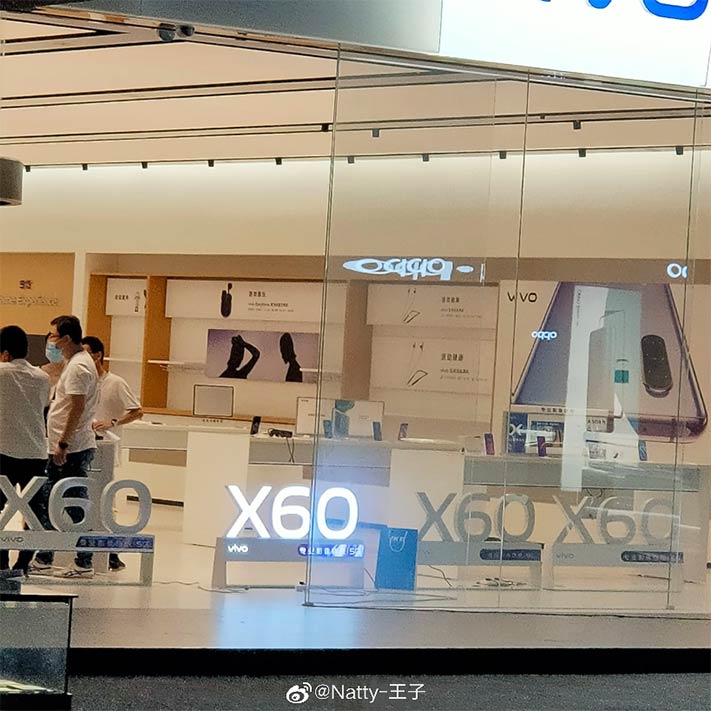 ---