Internet speeds have been the subject of much discussion in local news, especially with the coronavirus pandemic entering its third year and making remote work and contactless learning the new public norm.
(Update, February 22, 2023: Starlink is now available in the Philippines!)
Previously, there have been multiple reports that mentioned Elon Musk's Starlink high-speed satellite internet as a potential service provider in the Philippines, with a rollout planned for sometime this year. At least that was the information given to us on Starlink's official website.
While we hate to be the bearer of bad news, the latest information on the site now lists 2023 as the earliest time the internet service will launch in the Philippines. We're not sure when the year changed, and whether or not those who placed a $99 refundable deposit to reserve a slot were notified of the change. If we had to guess, we'd say the delay had something to do with the upcoming 2022 Philippine elections, which will nominate the country's next president and other officials.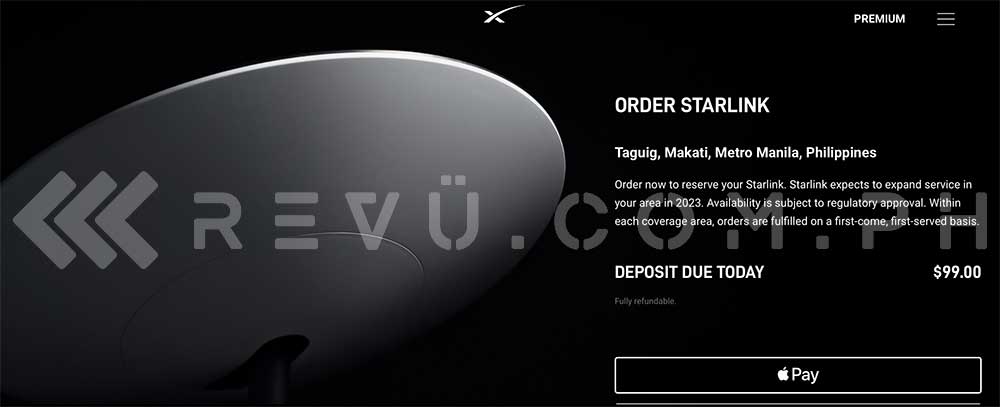 The website says the satellite-internet service's availability is subject to regulatory approval, so there's that as well. It has been widely reported that two PSE-listed telecommunications companies — Transpacific Broadband Group International, Inc. and Converge ICT Solutions, Inc. — have shown interest in offering Starlink's high-speed, low-latency space internet on the local market. DFNN was another firm mentioned last year in relation to Starlink's entry into the Philippines.
To recap, Starlink uses a universal network of satellites floating in Earth's low orbit to beam down high-speed internet signals to small, consumer-grade satellite dishes owned by its customers. It is mostly available in the United States and Canada, but a few other countries like France, Germany, Denmark, Portugal, and New Zealand have access to Starlink's satellites as well.
The satellite-internet provider promises download speeds between 50Mbps and 150Mbps, although Musk said in February 2021 that it would double its top speeds to 300Mbps by the end of last year. However, according to a Speedtest report published that same year, Starlink's average download speed dropped from 97Mbps in the second quarter of 2021 to 87Mbps in the following quarter.
---