Confirmed: Huawei's next mainstream flagship is scheduled to launch next month. Following months of speculation, the company today announced that the Huawei Mate 50 series, which is said to comprise the Huawei Mate 50, Mate 50 Pro, and Mate 50 RS, will go official on September 6 in China.
(Update, September 7: The Mate has returned with the launch of the Huawei Mate 50 series!)
Its impending launch will end the Mate lineup's two-year hiatus. The previous-gen Huawei Mate 40 series debuted in 2020. The following year, in February 2021, the Mate 40 Pro hit local stores with a suggested retail price of P55,999 or roughly $999 converted.
The teaser image seems to reveal the shape of the camera array that is similar to the one on the Mate 40 handsets. Richard Yu, the CEO of Huawei Consumer BG and head of the company's smart-vehicles business, hinted at new and exciting technologies that will be unveiled at the launch event.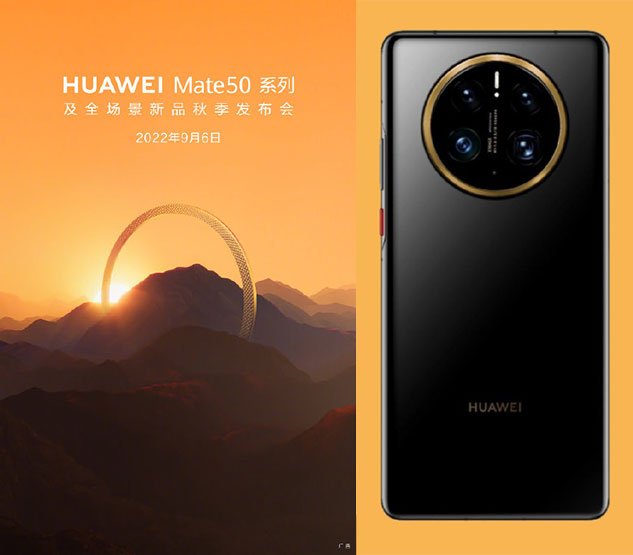 He added that Huawei has recently faced difficulties in developing the next Mate smartphone, possibly alluding to how hard it has been for the company to decide on the chipset that will power its next flagship. Huawei's years-long partnership with German optics-brand Leica for its camera tech ended earlier this year as well.
Previous reports have tipped the 4G variant of the Qualcomm Snapdragon 888, the same silicon inside the P50 range, as Huawei's SoC of choice for the Mate 50 range. However, based on the latest news, it seems like the newer and faster Qualcomm Snapdragon 8 Gen 1 4G spec has become the frontrunner over last year's Snapdragon 888. If true, that's good news for consumers for obvious reasons.
The Mate 50 phones will reportedly also include a dedicated NPU, as well as Huawei's XMAGE image-processing technology, which is the technology giant's in-house replacement for its Leica-tuned cameras.
Additionally, the Mate 50, Mate 50 Pro, and Mate 50 RS are expected to debut a new switchable aperture feature — from f/1.4 to f/4 — for their primary shooters. Both the Mate 50 Pro and Mate RS might use a Sony IMX800 main image sensor, whereas the standard model could adopt the Sony IMX766 sensor.
---