We look forward to the Christmas break, because it means we'll have more time to sink our teeth into our favorite mobile games and have a joyous time playing them with our family and friends. We're pretty sure you are, too!

If you're indeed hoping to catch up on your "game time" over the holiday break, but are still looking for a low-cost, gaming-capable device, then you may want to check out what one of the Philippines' top-selling smartphone brands has to offer.
Infinix Mobile recently launched the Infinix HOT 20S Free Fire Edition in the Philippines, with the handset being marketed as the company's newest and most powerful gaming-focused smartphone under P9,000 (roughly under $162 converted). And that's not just the hype talking.
For only P8,499 ($152) at local retail, the Infinix HOT 20S lists a smooth TFT display with a 120Hz refresh rate and a MediaTek Helio G96 chipset paired with 128GB of storage and 8GB RAM, expandable up to 13GB via Dynamic RAM expansion, as some of its main attractions. In plain words, this is a pretty capable device, one that comes with a fast, responsive display and enough room for your apps and files.
The lone configuration offered in the Philippines is available in Sonic Black, Tempo Blue, Fantasy Purple, and Light-Rider White colors. There's also the cool Neon Edition, which uses a light-sensitive material in its finish to achieve its color-changing look. Our black unit has a nice yet subtle shimmer that's only visible when light hits it under certain angles.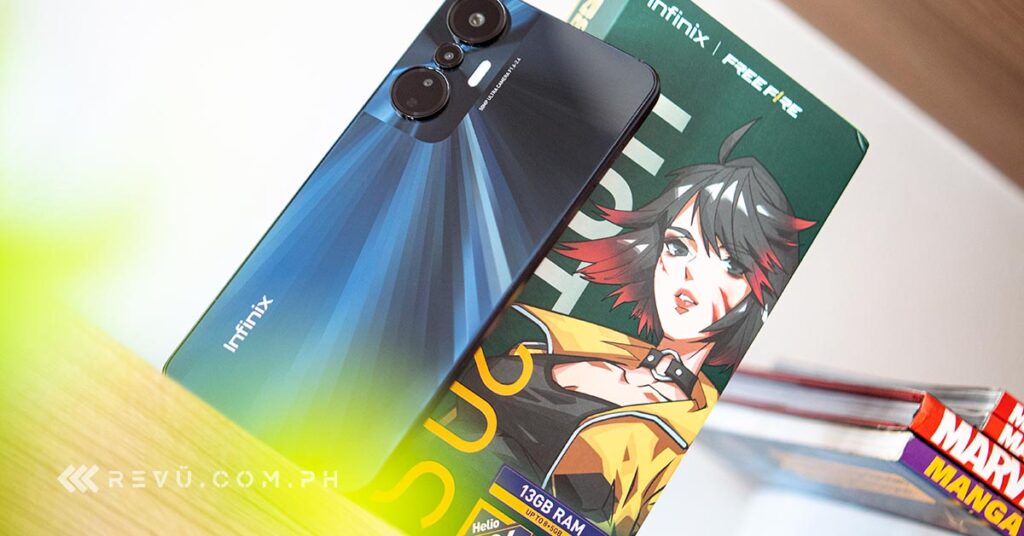 The "Free Fire Edition" branding comes from the retail box, which features a custom artwork sleeve alongside exclusive themed wallpapers and icons built into the Android 12-based overlay. These things don't affect the phone's performance, but they're unique additions that help the phone stand out among the horde of budget-oriented devices released this year alone.
Of course, the biggest question here is whether the Infinix HOT 20S Free Fire Edition actually delivers on its namesake — and on the hype — as an affordable smartphone that can run demanding games smoothly. So we decided to fire up our Infinix HOT 20S Free Fire Edition to put it through its paces even further and see how it really handles a few of our favorite mobile games, including Genshin Impact and Diablo Immortal, plus a couple of benchmarks to get a better sense of the phone's gaming capabilities and battery stamina while running heavy-duty tasks.
Can it game with the best of 'em?
Let's start with easily one of the beautifully crafted and graphics-intensive mobile games we've played to date — Genshin Impact. Launched in 2020, this ultra-popular gacha action RPG remains one of the gold standards in the mobile-gaming landscape. Despite plenty of competition, it's still one of the best-looking Android games out there, with its expansive world and console-quality character models, environments, and effects.
That said, Genshin Impact also puts a heavy toll on devices that run for extended periods, especially when the visuals are set on the highest preset. Though the game is playable on the Infinix HOT 20S with the graphics settings maxed out, we recommend reducing the graphics significantly. Doing so gave our unit a notable boost in performance, resulting in higher frame rates and lower power consumption.
For the best gameplay experience, we recommend the "Low" or "Lowest" preset, although we prefer the latter if we know we'll be away from a socket for extended periods of time.
SEE ALSO: 'Industry-first' specs, NFTs: Infinix ZERO ULTRA 5G gives us glimpse of where brand is headed
Another game we played a lot on the Infinix HOT 20S was Diablo Immortal, which is very much in the mold of Genshin Impact, but also very much different at the same time. Both are free to play; however, they share the same frustration of incorporating pay-to-win elements that have frustrated fans. And both games offer superb visuals that require fast and efficient hardware.
Booting the game on our unit, the handset managed to run Diablo Immortal reasonably well at the highest settings available. We couldn't enable 60 fps as well as the "Ultra" setting for graphics, as the phone's screen resolution maxes out at 1080p. Still, we were pleasantly surprised. Turns out the Infinix HOT 20S runs Diablo Immortal better than we could have hoped for given its price tag. The gameplay was also smoother than what we've seen while playing Genshin Impact.
Of course, turning down the graphics settings and capping the frame rate will give you a far greater experience, not to mention longer battery life, which is crucial if you're gaming on the go. The sweet spot for us was somewhere between the game's "Low" and "Medium" options.
Mobile Legends, on the other hand, runs better than the two games mentioned above and unlocks the "Ultra" and "High" settings for the refresh rate and graphics, respectively. This should come in handy, as the Infinix HOT 20S has a high-refresh display that the game can take advantage of.
However, not all games support refresh rates higher than 60Hz, and those that do tend to run at 30 fps or lower on low-cost devices like the Infinix HOT 20S. Take our favorite rogue-lite platformer Dead Cells. Though the game lets you uncap the frame rate for ultra-smooth gameplay at 120 fps, our unit couldn't run it at a stable 60 fps in the default settings.
Speaking of Dead Cells, we found Infinix's Magic Button extremely useful, as it allowed us to remap the volume buttons as shortcuts for weapons, making the game a bit easier to play without a physical controller. When playing Free Fire or any other mobile shooter, you may want to assign the volume keys to control the scope or manually reload your firearm when you empty a clip.
Backed up by the numbers
If you're into benchmarks, you'll be pleased to know that the Infinix HOT 20S performs better than average, thanks to its MediaTek Helio G96 processor, which uses a Mali-G57 GPU, a downgrade from the Helio G95's Mali-G76 graphics, to avoid the overheating issues that plagued its predecessor. It's still built on a 12nm process, too, so power efficiency is not a strong suit of the model.
Otherwise, the Helio G96 is a solid performer, as our benchmark results hopefully show. It beat the scores of the Qualcomm Snapdragon 680-based devices we've tested recently. In Antutu Benchmark, our unit achieved a great overall score of 341,296. It lasted 14 hours and 17 minutes in PCMark's battery-rundown test, while our screen-on time hovered around six to seven hours between charges, even with the refresh rate set to 120Hz. That translates to roughly a day and then some of mixed use, which is par for the course for a modern smartphone.
As on every handset, gaming depletes battery life especially when playing demanding games like Genshin Impact and Diablo Immortal. With the graphics all the way up, Genshin Impact used up 6% charge during a 24-minute game session, while venturing across Sanctuary and fending off demonic hordes in Diablo Immortal for 40 minutes drained 7% of the battery. Three hours of playing Mobile Legends on and off, on the other hand, knocked the battery 47%.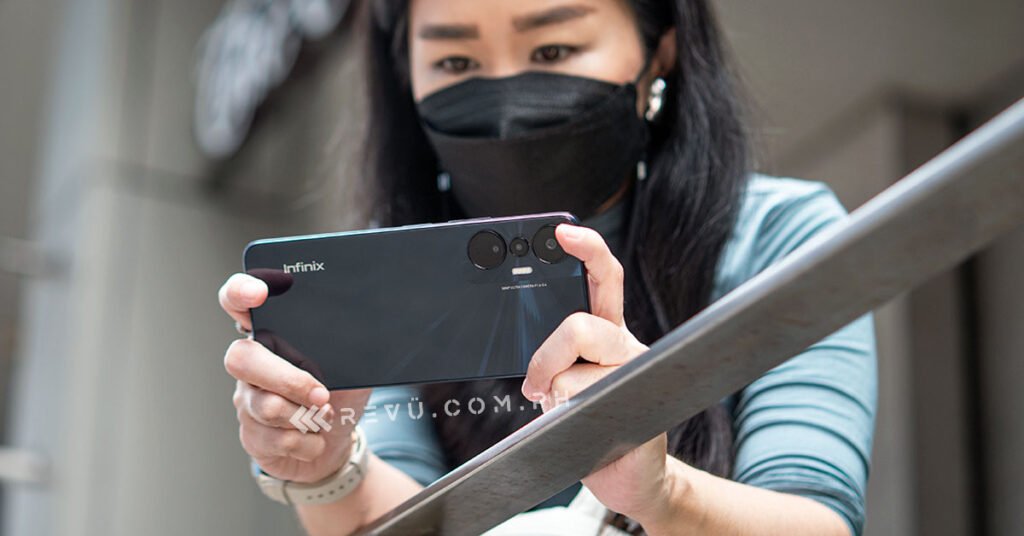 Fortunately, the Infinix HOT 20S supports Infinix's proprietary Power Marathon technology with several battery-saving settings for better power management. Fast charging is onboard, and you'll be able to top up from zero to full in a little over two hours.
As with the brand's other units, the Infinix HOT 20S arrives with the Dar-Link Engine gaming overlay baked into the software. It offers several options to improve the phone's overall performance when playing games, including graphics enhancements plus a few toggles to minimize interruptions. You can also enable floating app windows via the overlay, which we found convenient for reading and replying to messages while in the heat of a battle.
A good performer on a 'smoking-hot' deal?
Infinix Mobile has done it again. True to its pedigree and namesake, the Infinix HOT 20S Free Fire Edition brings plenty of performance to the budget price range. The 120Hz IPS display feels quick and responsive, particularly outside of gaming. Equipped with a Helio G96, it can surprisingly play the most demanding games out there — even with the graphics settings on the highest available.
For just P8,499 ($152) in the Philippines, one of the brand's latest models is sure to be a streaming attraction for anyone in the market for a new affordable, gaming-oriented smartphone this holiday season, and we highly recommend getting one for yourself. Enjoy your game time over the Christmas break!
---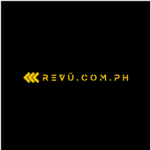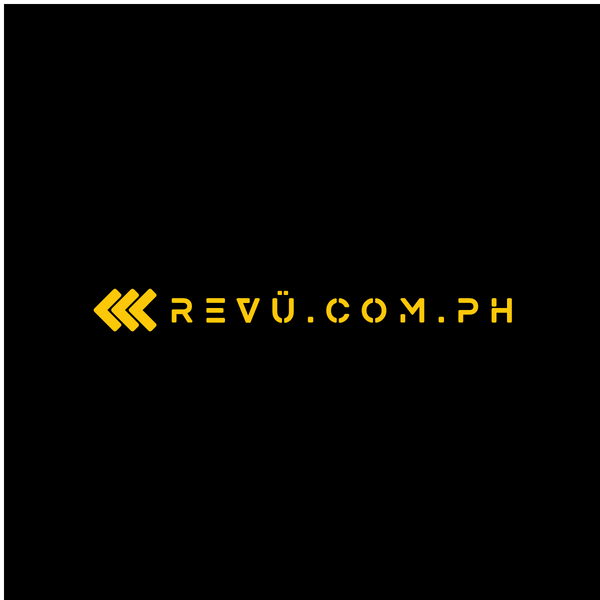 'True to its pedigree and namesake, the Infinix HOT 20S Free Fire Edition brings plenty of performance to the budget price range. The 120Hz IPS display, most especially, feels quick and responsive, particularly outside of gaming'
---
Infinix HOT 20S specs
6.78-inch IPS-TFT LCD display, FHD+ resolution, 120Hz refresh rate
12nm MediaTek Helio G96 4G chipset
Mali-G57 MC2 GPU
8GB RAM
128GB storage
Triple 50-megapixel main, 2-megapixel macro, 2-megapixel depth rear cameras
8-megapixel front camera
Side fingerprint sensor
5,000mAh battery
18-watt USB-C charging
XOS 12 based on Android 12
Color options: Black, purple, white, and blue
---