If you're in the market for a low-cost, gaming-capable device this holiday season, you may want to check out what one of the country's top-selling smartphone brands has to offer.

(Update, December 8: We list the reasons you should fire up the affordable Infinix HOT 20s 120Hz phone now!)
Infinix Mobile recently launched the Infinix HOT 20S Free Fire Edition in the Philippines as its best gaming-focused smartphone under P10,000 (roughly under $176). The new handset lists a 120Hz TFT display and a MediaTek Helio G96 chipset kitted with up to 13GB of dynamic RAM — 8GB of which is physical RAM — as its key attractions.
The "Free Fire Edition," meanwhile, comes from the box with a custom artwork sleeve, as well as the exclusive theme with game-inspired wallpapers and icons built into the Android 12-based overlay.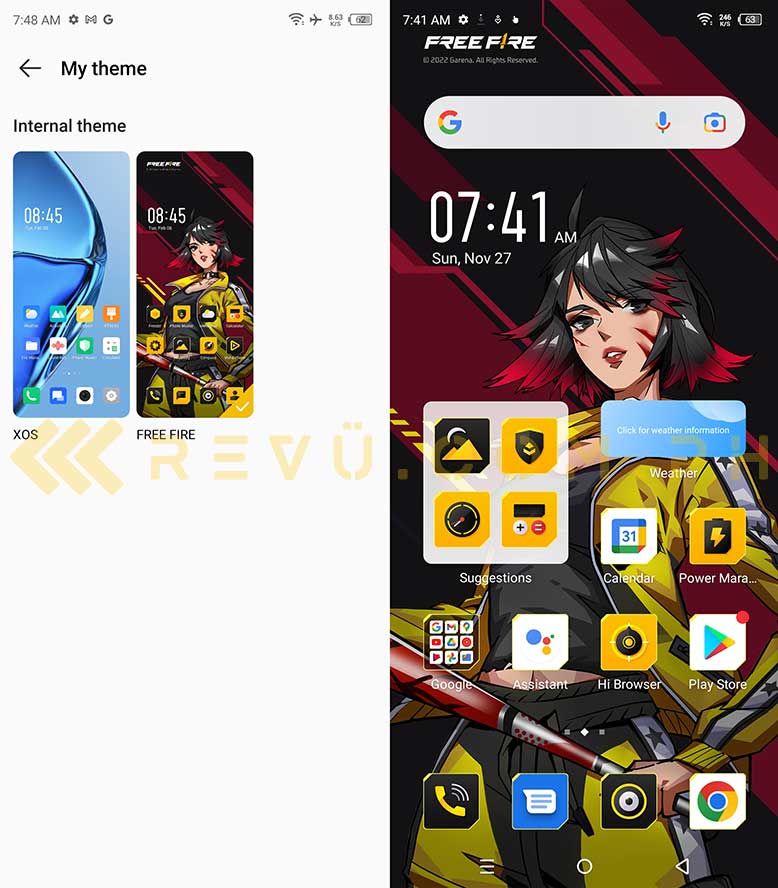 Available in four colors, namely Black, Blue, Purple, and White, the Infinix HOT 20S carries a suggested retail price of P8,499 ($150) for the 8GB/128GB config, but you can get it for as low as P7,849 ($138) — plus a free chest bag — if you purchase the handset on Lazada anytime until November 30. It will also be sold online on Shopee and TikTok Shop at a discounted price of P7,999 ($141) in flash sales happening from December 1.
We don't need to tell you that the Philippines is saturated with affordable gaming-focused smartphones that are marketed as "the best." One look around a multibrand phone retailer and you'll notice a plethora of options to choose from. Every Android manufacturer, including Samsung, has at least one model that is targeted at gamers working with a tight budget nowadays.
The Infinix HOT 20S Free Fire Edition is the latest device to fit that mold. But does it deliver the goods? Here's our take.
Game-ready
Let's start with the hardware. The Infinix HOT 20S is a pretty sizable phone, with a screen size of 6.78 inches across. It's quite hefty, too, coming in at around 202 grams, though it feels lighter than that, thanks to its good weight distribution and plastic build.
The brand has certainly been clever with regard to the HOT 20S' design. Although this model is far from being the slimmest around, measuring about 8.47mm at its thickest point, its matte frame is noticeably separated from the display assembly and rear panel, giving you the impression that it is thinner than it really is. The phone's rectangular shape and squared-off sides also make it far easier to hold, especially for prolonged gaming sessions.
The IPS TFT with FHD+ resolution is reasonably sharp and decent. It comes with Google's Widevine L1 certification as well for streaming HD-quality videos on streaming apps like Netflix, Amazon Prime Video, and Disney Plus. It lacks the brightness and vivid colors and deep black of those similarly priced models with AMOLED screens, but its high refresh rate of 120Hz is second to none in the category.
The 120Hz spec is basically one of the key highlights here, so if you're not a gamer, you may find the display to be a bit lackluster compared to budget phones equipped with an AMOLED panel. The good news is that the Infinix HOT 20S goes out of its way to deliver a smooth visual and touch experience to users and achieves a good balance between performance and longevity by offering three refresh rates ranging from the standard 60Hz to the fastest 120Hz.
Allowing the refresh rate to scale automatically will scale it to 60Hz when viewing static images, watching videos, or reading ebooks to save power. The display here is not the brightest around, but it was surprisingly visible under direct sunlight and decent enough for gaming outdoors.
The battery is 5,000mAh, which is a sweet spot for many Android handsets in this price segment, whereas the cable charging maxes out at 18 watts using the supplied charger. The high-capacity cell provides plenty of power to last through a day and then some of moderate use.
Infinix claims you can get up to 12 hours of gaming on a single charge, but that's pretty generous considering the phone's 12nm chipset. In our real-world testing thus far, our unit's screen-on time hovered around six to seven hours between charges, which is solid but hardly exemplary. Using the included 18-watt charger takes around two hours and 30 minutes to fully top up the handset.
'HOT' performance
As mentioned earlier, the Infinix HOT 20S uses a Helio G96 4G processor that was launched last year as the successor to the older Helio G90 series chips, including the Helio G90T and Helio G95.
Unlike the G95, however, the G96 steps down to a Mali-G57 GPU from a faster Mali-G76 unit. And while that seems to have remedied the overheating issue of the G95, it has also dragged down the graphics capabilities of the G96, resulting in lower frame rates and less intensive graphics. It's still built on a 12nm process node, too.
But don't get us wrong — the Infinix HOT 20S is a pretty good performer among its peers. Genshin Impact, which is easily one of the most resource-demanding games on Android right now, was playable on our unit with the graphics settings maxed out. The same can be said about Diablo Immortal, except you can't enable the "Ultra" setting for graphics in the game due to the phone's 1080p max resolution.
Of course, lowering the graphics and capping the frame rate will give you a far greater experience, not to mention longer battery life while you're gaming on the go.
It's also worth mentioning that not all mobile games support refresh rates higher than 60Hz — but those few that do tend to run at around 30 fps or lower on budget devices like the HOT 20S. Dead Cells is as good an example as any. The game allows you to uncap the frame rate for ultra-smooth 120 fps gameplay, and yet our unit couldn't run it at a solid 60 fps in the default settings.
Outside of running graphics-heavy mobile games decently, the HOT 20S provides a smooth navigation experience, especially if you enable the 120Hz refresh rate on your device. Multitasking isn't a problem, too, thanks to its 8GB of onboard RAM and dynamic RAM expansion, which can extend the RAM up to 13GB with unused storage. By default, the storage allocated to virtual RAM is 3GB, so you'll need to manually set it to 5GB in the phone's settings.
There's also Infinix's own LinkPlus 1.0 "game network" feature, which intelligently connects your HOT 20S to your mobile data if your Wi-Fi is weak or patchy, to reduce latency when gaming, while background activities stay on your Wi-Fi network. The handset likewise supports 5GHz Wi-Fi, which is usually faster and less congested and has lower latency compared to 2.4GHz Wi-Fi.
Other things to note
At the back, the phone is equipped with a 50-megapixel main camera assisted by a pair of 2-megapixel sensors for portraits and macro shots. You get a dedicated Night mode, per usual, but no Pro mode for experienced users who may want to take advantage of the sensor's full capabilities in and shoot RAW stills.
You can also use the side-mounted power button with an embedded fingerprint reader as a shutter key, especially useful when taking selfies and taking portraits with the primary camera. The front-facing camera packs an 8-megapixel sensor.
Final thoughts
Like the company's other budget-oriented offerings, the Infinix HOT 20S Free Fire Edition represents credible value for not a whole lot of money. Its biggest attraction by far is its performance anchored by a fast and sizable IPS-TFT screen and an equally capable 4G chipset. If you need 5G data and stronger overall performance, then upgrading to the Infinix HOT 20 5G might be a good option for only P1,000 ($18) more than what the Infinix HOT 20S costs.
---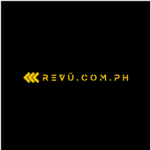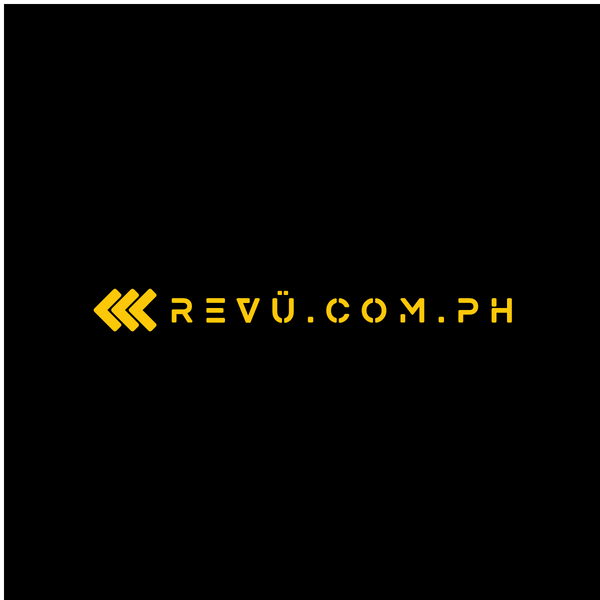 'The Infinix HOT 20S' biggest attraction by far is its performance anchored by a fast and sizable IPS-TFT screen and an equally capable 4G chipset'
---
Infinix HOT 20S specs
6.78-inch IPS-TFT LCD display, FHD+ resolution, 120Hz refresh rate
12nm MediaTek Helio G96 4G chipset
Mali-G57 MC2 GPU
8GB RAM
128GB storage
Triple 50-megapixel main, 2-megapixel macro, 2-megapixel depth rear cameras
8-megapixel front camera
Side fingerprint sensor
5,000mAh battery
18-watt USB-C charging
XOS 12 based on Android 12
Color options: Black, purple, white, and blue
---