If you were to pick between a smartphone that looks stunning from all angles or one that could resist multiple drops without a scratch, which of the two would you choose? Well, HONOR's answer to this would be: Why not have both?

If you've been following the brand's recent marketing campaign, you'd know that the new HONOR X9a 5G is both a looker and tough as nails. In our own durability tests, we dropped the phone on pavement and ran it over using a scooter. Needless to say, this unit survived with its honor intact.
Here, we unboxed the HONOR X9a 5G and put it through some serious stress tests. Subscribe to our YouTube channel for more videos
So, what else is there to say about the HONOR X9a 5G? Priced at P16,990 (around $311) in the Philippines, you'd expect midrange internal hardware and a complete software suite. Although it matches the more expensive HONOR 70 in some aspects, the HONOR X9a 5G cuts corners in similar fashion.
Tougher than it looks
For the record, neither we nor HONOR recommend dropping your phone on purpose to test its durability. The HONOR X9a 5G just so happens to use reinforced glass in front and firm plastic on the back. There's also a pre-applied screen protector and aluminum frame for added protection.
In our eyes, the real star is the curved 6.67-inch 1080p OLED display. With its 120Hz refresh rate and finely sloped edges, it matches the screen of the much pricier HONOR 70. The panel's vivid color configuration may be a bit much for most users, but there's a more subdued standard setting which we preferred.
Even though the plastic rear panel is equally durable, we suggest equipping the phone with the included silicone case. It doesn't take anything away from the attractive color (Titanium Silver, in our case) and adds grip to the incredibly thin edges. Without the case on, the HONOR X9a 5G is only about 7.9mm in thickness.
The rear camera matrix is perfectly symmetrical, reminding us of the Huawei Mate 40 Pro's circular camera array, except this one's arguably more eye-catching. You'd also need the bundled case to even out this part of the back and prevent wobbling on a flat surface.
Limited features
Some of our issues with the HONOR 70 carried over to the HONOR X9a 5G. For one, its Magic UI 6.1 software also looks dated, as if it were based on Android 11 and not the Android 12 the phone actually ships with. This means limited notification settings from the top shade, lack of customization within the app drawer, and no way of checking app settings and information directly from the app icons.
In addition, the same bloatware can be found on the HONOR X9a 5G. While many of them can be uninstalled, you're forced to keep the My HONOR and App Market apps. On the bright side, you get access to the Google Play Store and a rich selection of always-on display designs and under-display fingerprint animations.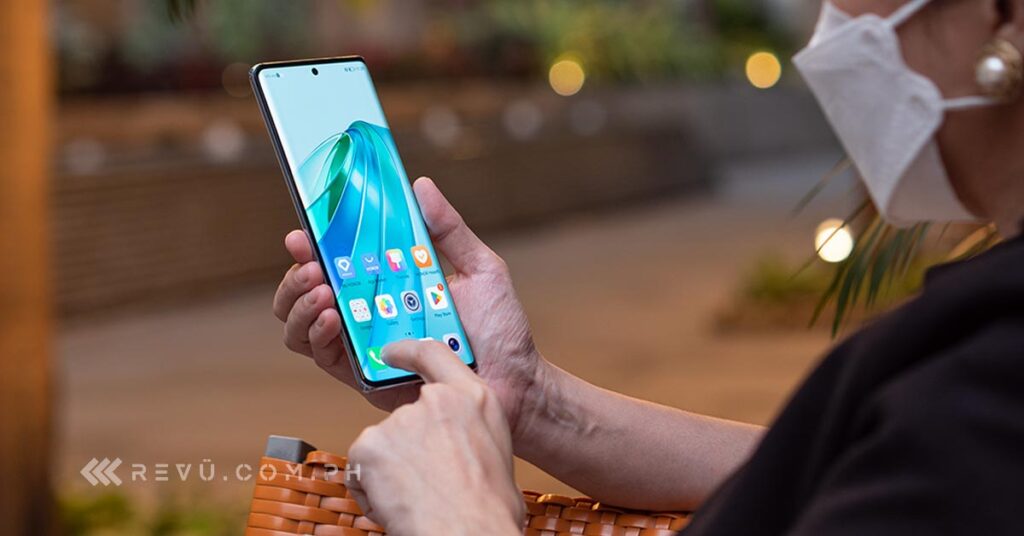 RAM and storage are plenty: 8GB for the former with the choice of adding 5GB from the storage for a total of 13GB, and 256GB for the latter. The battery is just as generous: 5,100mAh in total capacity, plus 40-watt fast charging with the included charger and USB-C to USB-A cable.
The HONOR X9a 5G lacks other common features. It doesn't have a microSD slot to complement its dual-SIM tray or a 3.5mm audio port, and it has only a single speaker pointing downward. Interestingly, you'll find an infrared blaster on the top edge for controlling compatible devices such as televisions and speaker systems.
Going for efficiency
To keep the price below the HONOR 70's, the HONOR X9a 5G makes use of a lower-midrange Qualcomm Snapdragon 695 chipset. It prioritizes power efficiency over raw performance, but it does come with 5G connectivity. In day-to-day usage, we had no complaints; apps loaded quickly and the phone would last up to two full days of moderate usage on a single charge.
Our benchmark scores from Geekbench, PCMark, and 3DMark prove it can compete against similarly equipped smartphones. Even better, its internal temperature consistently stays below 40 degrees Celsius and the chipset doesn't throttle during prolonged workloads.
The only real knock against it is gaming performance. Medium graphics settings were possible for light games such as Mobile Legends: Bang Bang. On the other hand, the HONOR X9a 5G would stutter on Genshin Impact's low graphics.
A score of 12 hours and 53 minutes on PCMark's battery life test puts the HONOR X9a 5G in the middle of the pack at this price point. You can squeeze out more juice if you decrease the screen refresh rate to 60Hz and turn off 5G in favor of 4G for mobile data. Once you do have to charge up, it takes only one hour and 12 minutes on average to reach 100%.
Cameras are hit or miss
We have three cameras on the rear — 64-megapixel main, 5-megapixel ultrawide, 2-megapixel macro — and a single 16-megapixel front camera. In our experience, the setup as a whole was hit or miss.
The main and ultrawide cameras shine when there's a single light source and no moving objects. Once we dealt with inconsistent lighting or unsteady subjects, both cameras struggled to decide on the proper exposure. Multiple takes were needed to get the perfect shot. The color reproduction between the primary and ultrawide cameras were different as well, especially at night or indoors with minimal lighting.
Sample shots
The macro camera did its job in capturing objects from 4cm away, but again, any motion from the subject would cause the photo to look blurry or lacking in punch. We often stuck to the main camera because of its much higher resolution which we could use to simply crop the picture.
The cameras' true strength is in their software. Turning on Portrait mode provided us with sharp portraits with creamy backgrounds. We were equally impressed by the Night mode; it greatly improved the exposure and contrast of the scene. Finally, Multi-video allows you to shoot using the front and primary rear cameras simultaneously. Unfortunately, it's limited to 720p resolution at 30 frames per second, lower than the maximum 1080p at 30fps of the regular video recording mode.
Final thoughts
The HONOR X9a 5G's durability seemed like its key selling point at first, but the phone's much more than that. It has great battery life, lots of memory and storage, and modern features like 5G connectivity and a 120Hz screen refresh rate. Best of all, it's arguably HONOR's most gorgeous smartphone in the local market to date.
There are a few nitpicks we have to point out. One, the outdated software is holding back the user experience. The next Magic UI update has to step up in functionality and design. And two, the cameras work great in ideal situations but falter when challenged. We expect more out of smartphone cameras at this price range.
To the HONOR X9a 5G's credit, there are barely any smartphones that look and feel this good at P16,990 ($311). Competing smartphone brands will have to take their midrange designs more seriously if they plan to keep up.
---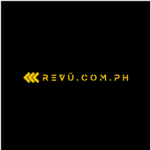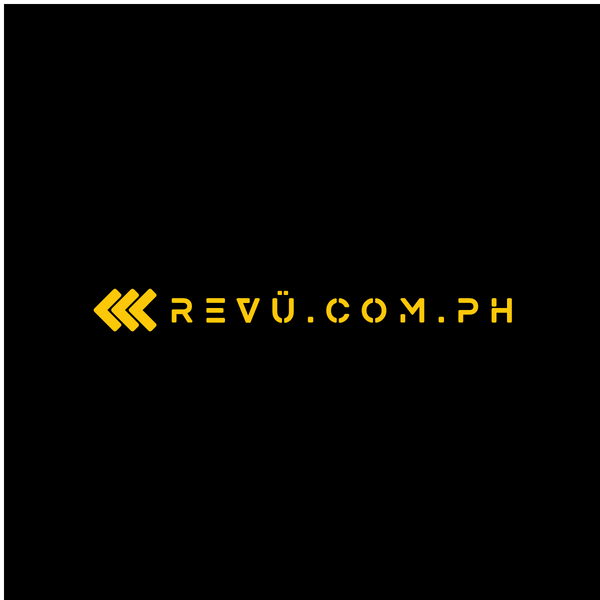 'The HONOR X9a 5G's durability seemed like its key selling point at first, but the phone's much more than that. It has great battery life, lots of memory and storage, and modern features like 5G connectivity and a 120Hz screen refresh rate'

– Marvin Velasco
---
The HONOR X9a 5G will be available starting February 4 at HONOR kiosks and partner stores nationwide and on Lazada, Shopee, and TikTok.
HONOR X9a 5G specs
6.67-inch curved 1080p OLED, 120Hz refresh rate
Qualcomm Snapdragon 695 processor with 5G
8GB RAM
256GB storage
64-megapixel main, 5-megapixel ultrawide, 2-megapixel macro rear cameras
16-megapixel front camera
Under-display fingerprint reader
5,100mAh battery
40-watt fast charging
Magic UI 6.1 based on Android 12
Color options: Titanium Silver, Midnight Black, Emerald Green
---