In need of a smartphone that stands out in a sea of rectangular slabs? Look no further than the realme 11 Pro Plus 5G. It's the biggest departure from realme's long line of smartphones in terms of design.

(Update, October 1: We revisited the realme 11 Pro Plus 5G's 200-megapixel camera in Cebu!)
The realme 11 Pro Plus 5G's unique design is credited to Matteo Menotto, who's currently the head designer of Bulgari's print and textile accessories and was formerly a Gucci print designer. The phone's faux leather back isn't just for show; it improves handling and maintains a comfortable temperature while playing graphics-heavy games.
SEE ALSO: realme 11 Pro 5G review: Style and substance?
Inside, we have the MediaTek Dimensity 7050 chipset and a large 5,000mAh battery. You'll then notice the curved 6.7-inch AMOLED panel and monstrous 200-megapixel primary camera on the outside. This is an absolute unit of a midrange smartphone, and it gets better the more we use it.
Our realme 11 Pro Series 5G video. Here are the pricing and availability details in the Philippines. For more of our videos, subscribe to our YouTube channel
Beauty in texture
This is one of the few instances wherein we prefer having no case at all on a smartphone. The realme 11 Pro Plus 5G both looks and feels splended. Its rear panel doesn't attract fingerprints, and there's enough grip to keep itself in your hands or on a table without slipping. We have to give extra praise to the Sunrise Beige color we reviewed. It's such a clean aesthetic with its realistic stitching and gold trim.
The other difference from previous realme handsets is the large camera hump. It houses the 200-megapixel main camera we mentioned earlier, as well as less outrageous 8-megapixel ultrawide and 2-megapixel macro cameras. In spite of the bulk, the camera module's symmetrical design prevents wobbling on a flat surface, with or without the bundled clear case.
The added thickness caused by the 5,000mAh battery adds to the handling. And yet, the phone doesn't feel bulky because of the curved front and rear panels. The gold frame is made of plastic, but it never made the realme 11 Pro Plus 5G feel less premium. It lacks any mention of water or dust resistance, however.
Both the volume controls and power button are found to the right, while the bottom edge contains the USB-C port, dual-SIM card tray, and one of the two stereo speakers. The second speaker is located inside the earpiece. There's an additional grille above the earpiece that doesn't output sound. You won't find a microSD slot on board.
So much software
Ignoring its design for a moment, the realme 11 Pro Plus 5G is a surprisingly capable multimedia device for its class. The 6.7-inch 1080p curved AMOLED is bright, color-accurate, and HDR-capable. You may adjust the color mode to vivid, natural, or one of the two pro modes at your convenience. It also offers a 120Hz refresh rate and 360Hz touch sampling rate, both of which make operation smooth during regular usage and intense gaming. You may run the refresh rate at 120Hz full time or at 60Hz to conserve battery life. We recommend sticking to automatic mode to let the phone decide your optimal refresh rate.
We were equally impressed by its O-Haptics. It mimics the haptic feedback of more expensive smartphones. The vibration always felt appropriate to the use case. For example, adjusting the volume gave a light rumble, whereas notifications would activate a much stronger vibration. We appreciated the solid feedback while using the under-display fingerprint reader. Unlocking the phone was always fast and satisfying.
Another pleasing feature was the loud stereo speakers. Although the earpiece speaker was quiet, the primary loudspeaker at the bottom more than made up for it. Combined with the nearly bezel-less display and grippy back, we couldn't recall a better Netflix viewing experience on any realme device before this.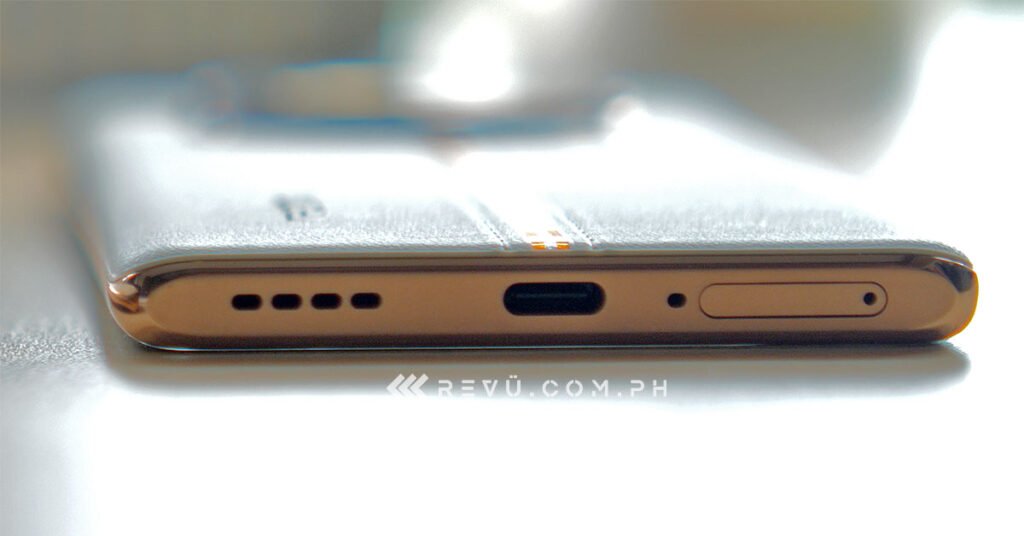 Our only gripe concerned the excessive bloatware on its Android 13-based realme UI 4.0. There were at least five games and a bunch of unnecessary apps preinstalled. Most of the bloatware could be uninstalled, but they spoiled an otherwise good impression when we first set up the phone. On the bright side, the 512GB storage and 12GB of RAM made us forget about all the resource-hungry apps and lack of microSD expansion.
New chipset, above-average performance
The Dimensity 7050 is one of MediaTek's newest midrange chipsets. Unfortunately, it doesn't deliver a noticeable improvement over the realme 10 Pro Plus 5G's Dimensity 920 processor. The scores are nearly identical on all the benchmarks we used. This doesn't mean to say it's a poor performer, though. The Dimensity 7050 is a solid midrange chip that doesn't stutter in regular day-to-day usage. It's powerful enough to maintain the display's 120Hz refresh rate and handle the newest games.
We played around with the graphics settings of Honkai: Star Rail to test the capabilities of the realme 11 Pro Plus 5G. Medium settings at 30 frames per second was smooth. Pushing the frame rate to 60fps gave the chipset some trouble during intense moments. High graphics at 30fps was possible, too, but caused slower loading times between zones. What really impressed us was the heat management. The phone rarely felt warm while gaming. Additionally, our CPU and GPU stress tests proved that the realme 11 Pro Plus 5G didn't throttle or exceed 38 degrees Celsius after long periods.
Benchmarks
On top of all that, the battery life was amazing. Both real-world usage and PCMark's battery endurance test showed excellent battery longevity. We were always confident we could get more than a day's worth of consumption even after lots of gaming and watching videos. When we did have to charge, it took at most 32 minutes to take the realme 11 Pro Plus 5G to 100% using the included 100-watt charger. If the overly powerful charging worries you, rest assured the Wise Charging function stops at 80% and continues right before you start using your phone based on your habits.
All 200 megapixels are legit
The realme 11 Pro Plus 5G's most impressive piece of hardware is the 200-megapixel primary imaging sensor. It isn't some parlor trick. The main camera produces the best photos we've seen in a midrange smartphone to date. Pictures never lack detail in daylight or nighttime environments. It offers up to 4X lossless digital zoom, but we noticed a dip in quality at that point. 2X digital zoom, on the other hand, looked as flawless as the 1X equivalent. No matter which zoom level you use, the main shooter will output at 12.5 megapixels by default. The camera app's High-Res mode lets you utilize the full 200 megapixels, but we don't see much point in shooting photos at over 12,000 x 16,000 pixels on a smartphone.
Shots from a trip to Bataan with some realme executives and about six other members of the media
More sample shots from that trip
Other modes include Portrait that shoots at a default 2X for better background blur, Night for taking longer exposures in low-light situations, and Street which has an interesting auto-zoom function to track your subjects more easily. The 8-megapixel ultrawide module is available for most of these modes for more spaced-out compositions. The 2-megapixel macro shooter feels like an afterthought. Its output isn't nearly as sharp or vibrant as its two counterparts'. Finally, the 32-megapixel selfie camera gets the job done. It surprisingly uses the full resolution, resulting in large file sizes, but that also gives you more flexibility for editing.
Video recording benefits from the main sensor's smooth stabilization and accurate autofocusing. Its output is flagship-grade, especially when shooting at 4K resolution. It maxes out at 30fps, but you could scale down to 1080p for 60fps recording. The ultrawide and front cameras are limited to 1080p at 30fps, which is what you'd expect from a midrange chipset.
Final thoughts
We have so much praise for the realme 11 Pro Plus 5G. It has the best design we've seen on a midrange smartphone, and there's no shortage of impressive features. The biggest standouts are the curved display, super-fast charging, and of course, the flagship-level main camera. We were hoping for better performance out of its new midrange processor and secondary cameras, but adding more to the package would've driven the realme 11 Pro Plus 5G out of its midrange pricing.
If the P24,999 (around $440) price tag is too much for you, the more affordable realme 11 Pro 5G is the next-best option. The non-Plus model has the same faux leather design and sacrifices only a few features, such as settling for 67-watt charging and a 100-megapixel main camera sensor. Those downgrades aren't a big deal, if you ask us.
---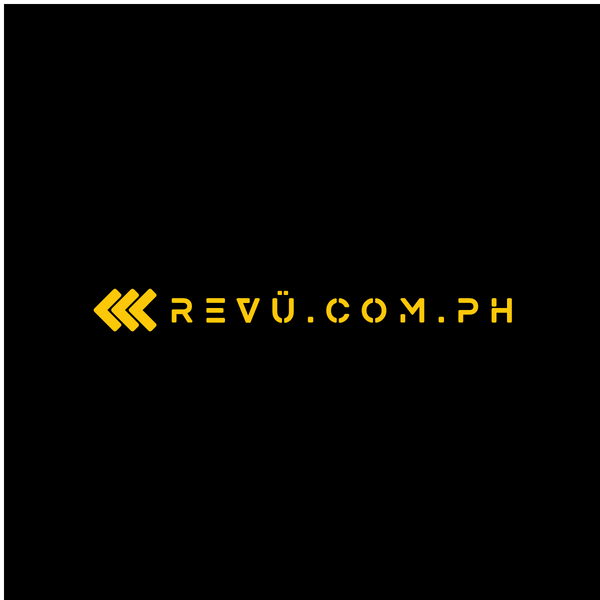 'We have so much praise for the realme 11 Pro Plus 5G. It has the best design we've seen on a midrange smartphone, and there's no shortage of impressive features'
---
realme 11 Pro Plus 5G specs
6.7-inch 1080p curved AMOLED, 120Hz refresh rate, 360Hz touch sampling rate
MediaTek Dimensity 7050 processor
12GB RAM
512GB storage
200-megapixel main, 8-megapixel ultrawide, 2-megapixel macro rear cameras
32-megapixel front camera
Under-display fingerprint reader
Stereo speakers
5,000mAh battery
100-watt wired charging
Realme UI 4.0 based on Android 13
Color options: Sunrise Beige, Oasis Green
---