While some smartphone manufacturers continue to push the limits of pricing, realme has carved out a niche in the Philippines' midrange scene.

With the recent launch of the realme 11 Pro Series 5G on the local market, the company is aiming to deliver a premium user experience that's evident even on the surface. As we (and many others) pointed out, the realme 11 Pro 5G and realme 11 Pro Plus 5G are virtually identical and so much alike, except when it comes to the rear-facing camera module. The regular Pro model has two cameras, instead of three, and you'll find a 100-megapixel shooter at the back, not a 200-megapixel one, which is reserved for the top-end Plus variant.
Of course, the biggest attraction here is also the most obvious. The realme 11 Pro Series 5G introduces the brand's new Lychee Leather Design, exclusive to the Sunrise Beige and Oasis Green colorways. It was designed in collaboration with Matteo Menotto, a former GUCCI print designer and currently the head designer for prints and textile accessories at BVLGARI, and boasts a vegan-leather back cover with 3D stitching surrounding the zipper-like middle section and circular camera island.
Watch this to get to to know the two newly launched smartphones, if you haven't yet. For more of our videos, subscribe to our YouTube channel
As you can see, the design screams luxury. We previously said that the realme 11 Pro 5G, just like the realme 11 Pro Plus 5G, looks like it belongs in the pages of a fashion magazine or on a shelf in a high-end retailer, and it's a signature aesthetic we hope realme will stick with and improve on in future generations. We can't think of any other midrange model that looks and feels better in the hand.
The faux-leather backing means fingerprint smudges are not an issue here, but we worry that since it is less durable than real leather, it might crack or peel over time. It's too early to tell at this point. If you don't want to deal with your phone's backplate potentially degrading in the long term, you should opt for the Astral Black variant with a smooth metallic finish that blends well with the rest of the body.
Both the front and rear panels of the realme 11 Pro 5G are curved to meet its plastic middle frame, which makes the phone appear slightly slimmer than it actually is. According to realme's website, our vegan-leather unit measures 8.7mm at its thickest point; by contrast, the Astral Black version has a profile of 8.2mm. The Sunrise Beige and Oasis Green models are a little heavier, too, coming in at 191 grams.
SEE ALSO: realme 11 Pro Plus 5G review: Generation-defining glow-up
The curved panels also make the realme 11 Pro 5G easier to hold in one hand than most phones with flat displays. All the hardware buttons are on the right-hand side, well-positioned for access with either your left index finger or right thumb. However, the notification shade, as well as buttons near the top of the screen, will require a bit of a shuffle to reach due to how tall this phone is.
The realme 11 Pro 5G has stereo speakers, with two additional soundlets outlets in the earpiece and along the top edge complementing the louder bottom-firing speaker. The extra outlets allow for a more balanced sound quality when playing a mobile game or streaming videos on-the-go. The mids appear to be boosted to make vocals sound crisp and clear; we can hear a bit of bass, but it's neither deep nor punchy.
For better or worse, this model lacks the Ultra Volume feature of other realme devices, which can increase the sound level to 200% by holding down the Volume Up key while using their built-in speaker/s. And there's no headphone jack to be found for wired audio.
Coming to the OLED display, it measures 6.7 inches across and offers FHD+ resolution plus HDR10+, alongside a smooth 120Hz refresh rate and 360Hz touch sampling, although realme says the latter can spike up to an impressive 1,260Hz when gaming. The bezels are narrow and mostly uniform throughout the panel, meaning the chin is quite small. You also get an optical under-display fingerprint reader under a tempered curved screen glass that's said to be durable enough to survive a one-meter drop test.
The peak brightness can go as high as 900 nits — more than enough for outdoor viewing in sunny conditions. However, arguably the most notable feature of the realme 11 Pro 5G's display is something you won't even notice yourself. Its PWM dimming frequency goes as high as 2,160Hz, thus reducing screen flicker at low brightness and minimizing eye strain and fatigue.
Personally, we can't say if it truly makes a difference in everyday use, although some users might benefit from it tremendously. Additionally, the panel boasts realme's 16x HyperPrecise Touch and Video Color Boost features to improve touch response and color accuracy, respectively. The realme 11 Pro 5G arrives with Widevine L1 certification onboard, so you should be able to stream high-definition videos on Netflix and Amazon Prime Video without any issues.
For taking pictures and recording videos, the realme 11 Pro 5G packs a 100-megapixel OmniVision 1/1.8-inch primary image sensor at the back — but not much else. The secondary shooter only has a 2-megapixel depth sensor, leaving you with just one usable camera on the rear. This is basically the same camera system we saw on the realme 10 Pro 5G, except the new model offers optical image stabilization, as well as the ability to record sharp 4K footage 30 frames per second. Elsewhere, the selfie camera usess a 16-megapixel Quad-Bayer sensor paired with a fixed-focus lens.
Unlike its Plus-branded sibling, the regular Pro model allows for up to 2x lossless zoom in photos, as opposed to 4x zoom on the realme 11 Pro Plus 5G, although you still get the brand's Auto Zoom feature that automatically crops on a subject to try and keep it at the center of your frame. Nonetheless, we found the 2x zoom option to be the sweet spot for both models, particularly when shooting portraits with a soft background blur. It even works when taking pictures in Street Photography mode, which is great for adding visual drama to your shots.
Sample shots
Like its higher-end sibling, the realme 11 Pro 5G is powered by the new 6nm MediaTek Dimensity 7050 5G platform and a 5,000mAh battery. The Dimensity 7050 offers a slight upgrade if you're coming from the previous generation, which had a Qualcomm Snapdragon 695 chip under the hood, though it should be noted that it's just a rebranded Dimensity 1080 (which is similar to the Dimensity 920 SoC found in the realme 10 Pro Plus 5G and other midrange devices).
It's also comparable to Qualcomm's Snapdragon 778G, and both chips offer similar performance both in terms of benchmarks and gaming. For day-to-day use, the realme 11 Pro 5G is sufficiently snappy and responsive. We did notice the occasional stutter when trying to perform certain actions as we were loading an app or interacting with one that was just installed and still synching. Otherwise, it performs just fine, so that's a plus in our books. Having reviewed both models in the realme 11 Pro Series 5G, we can assure you there's little to no difference in the overall user experience between the two.
We fired up Genshin Impact on our review sample and averaged 48 fps with the Low preset and 60 FPS enabled. Occasionally, the gameplay hit 60 fps, so we decided to stick with the default for smooth graphics — albeit at the expense of some visual quality. If you want better graphics, you can play the game using the Medium preset and hit close to 30 fps throughout the majority of the game.
We played a few matches on Mobile Legends, too, and averaged 58 fps with the graphics set to High. Playing Dead Cells gave us a rock-solid 51 fps, or more than enough for smooth gameplay, even when the action reaches a chaotic level.
We must say we're pleased with the realme 11 Pro 5G's gaming performance, especially with how it handled a very graphics-intensive game like Genshin Impact. However, the common denominator in our play sessions is that our unit never once got past the 60 fps mark — even in games that support super-high frame rates like Mobile Legends and Dead Cells. Which brings us to our next point: This phone can't go beyond 60 fps in games despite having a fast OLED screen capable of up to 120Hz and the internals to back it up. And frankly, that's disappointing.
On the plus side, the smartphone rarely felt warm while gaming, and our CPU and GPU stress tests seem to corroborate that observation. In the CPU Throttling Test app, the realme 11 Pro 5G didn't throttle or reach extreme temperatures after a series of 30-minute runs. That's quite a feat considering many high-end phones tend to throttle down performance within 15 to 20 minutes of running the app.
The battery life is above average as well. Both real-world usage and PCMark's battery endurance test provide proof of the realme 11 Pro 5G's good battery longevity, with our unit lasting 15 hours and 9 minutes in PCMark's battery test with the refresh rate set to 120Hz and the screen at half brightness. When we did have to charge, it took at most 50 minutes to take the realme 11 Pro 5G to 100% using the complimentary 67-watt SUPERVOOC charger.
And if you're worried about the handset's fast-charging feature aging the battery prematurely, we suggest enabling Wise Charging in the Settings. It uses artificial intelligence to learn your charging habits and continues charging your smartphone past 80% right before you use it.
Benchmarks and real-life battery usage
Final thoughts
The realme 11 Pro 5G delivers big improvements over its predecessor, especially when it comes to the display, while offering the same design and CPU and GPU capabilities of the more expensive Plus variant. Midrange phones have been getting better over the past few years, and there's a good argument for choosing one over a flagship.
The realme 11 Pro 5G delivers a lot of good features for under P20,000 (around $353), and the compromises are few and hardly affect daily use. The central theme for realme's latest smartphone lineup is parity — and that's fantastic news if you're eyeing the more affordable model. However, if you're after higher-quality photos and a more robust feature set, plus more RAM and storage, then the realme 11 Pro Plus 5G might be a better choice.
---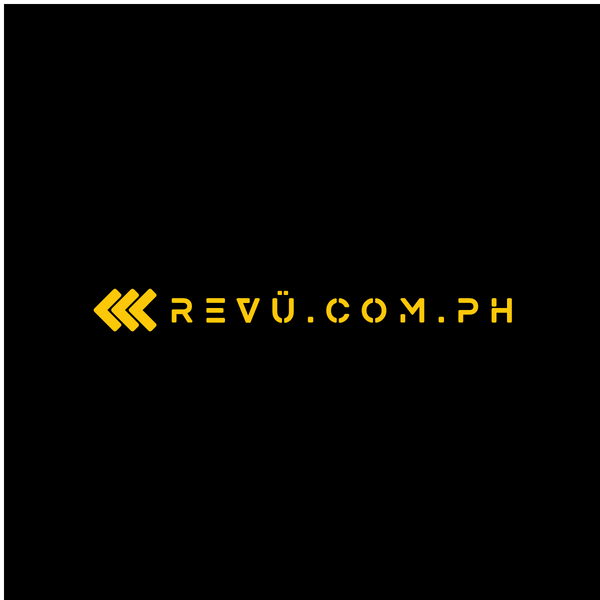 'The realme 11 Pro 5G delivers a lot of good features for under P20,000 ($353), and the compromises are few and hardly affect daily use'
---
In the Philippines, the realme 11 Pro 5G carries a suggested retail price of P19,999 ($353) for 8GB of RAM and 256GB of internal storage.
Links to where you can buy the realme 11 Pro 5G in the Philippines: TikTok Shop, realme E-Store, Shopee, and brick-and-mortar stores and kiosks
realme 11 Pro 5G specs
6.7-inch curved OLED display, FHD+ resolution, 120Hz refresh rate, 10-bit colors, 900 nits peak brightness, 2,160Hz PWM dimming
6nm MediaTek Dimensity 7050 with 5G
Mali-G68 GPU
8GB RAM
256GB storage
Dual 100-megapixel main, 2-megapixel depth rear cameras
16-megapixel front camera
Under-display fingerprint reader
5,000mAh battery with 67-watt fast charging
Realme UI 4.0 based on Android 13
Colors: Sunrise Beige, Oasis Green, Astral Black
---