Xiaomi today announced the Redmi Note 5 in the Philippines. Expectations are high, as the sequel to the top-selling Redmi Note 4 has not only sold well in its native China, but also in India as the Redmi Note 5 Pro.
SEE ALSO: Xiaomi Mi MIX 2S arriving in the Philippines. Here are its prices
It bears noting the Xiaomi Redmi Note 5 that will be launched in the country is slightly different from the units officially sold in the two subcontinents. It is the global edition that will make its way here — not the Chinese or Indian version.
Mostly, that means you'll be seeing fewer apps that you probably won't ever notice or pay attention to and Google Play comes preinstalled, along with a bunch of other apps built by the search and software giant.
As we pointed out earlier, the global edition of the Redmi Note 5 shares the same specs as the unit built specifically for the Chinese audience. The Redmi Note 5 Pro, meanwhile, gets a sharper camera for selfies, but doesn't run up-to-date Android 8.1 Oreo out of the packaging. We're a stickler for user-interface refinements, so naturally, we were hoping for the latter. Feel free to agree or disagree in the comments.
You can see a more detailed breakdown of the similarities and differences between the phones below. Additionally, we've published our review of the Xiaomi Redmi Note 5 Pro here. Do check it out if you live in India and enamored by what you're seeing on this page.
As we had reported earlier, the Xiaomi Redmi Note 5 with 4GB RAM and 64GB storage is priced at P11,990, or around $231, in the Philippines. It will go on sale on May 15, just a few days from today.
The Xiaomi Redmi Note 5 with 4GB RAM and 64GB storage is priced at P11,990, or around $231, in the Philippines. It will go on sale on May 15, just a few days from today.
Hardware
On the outside, the Redmi Note 5 is virtually identical to its counterpart in the Indian market. The front has an 18:9 aspect ratio with reasonably sized bezels, zero physical buttons, and no notch to spoil the view. Its back is made of aluminum and features two protruding cameras stacked on a vertical axis, separated by a big flash module.
READ ALSO: Xiaomi Mi 6X review: Good midrange line gets even better
It's got a fingerprint reader on the upper portion of the backplate, no more easier to access than on the Redmi Note 5 Pro. Which is to say we wish Xiaomi had placed it lower and closer to the center. It works as intended as long as you don't mind stretching your index finger to reach it. There are thin antenna bands that run across the top and bottom of the panel; they're hardly a distraction on our black unit.
Operating the Redmi Note 5 one-handed can conveniently be done, especially with the new Apple iPhone X-like navigation gestures enabled. Swiping from either side makes huge sense for devices with plenty of screen real estate like this one, as opposed to tapping navigation icons at the bottom.
SEE ALSO: Xiaomi's Philippine flagship store now open. Here's a price list of what you can buy there
To give it some protection against drops and knocks, the handset ships with a thin TPU case in the box. The fit isn't perfect, but you should use it anyway to keep scratches off the camera lenses around the back.
The power and volume buttons are positioned on the right-hand side, with the SIM and SD card tray across on the left. The positioning and tactile feedback of the buttons are spot on. However, the two-in-one card tray doesn't allow you to simultaneously use two SIM cards and a microSD card.
On the base of the Xiaomi Redmi Note 5, you'll find a standard headphone jack, a microUSB port for charging, plus a mono speaker that can get surprisingly loud, and can fill a small room without much distortion or loss of detail. Aside from the customary lack of bass, we really can't complain given the price.
Display
From top to bottom, Xiaomi smartphones typically have nice LCD displays, and the Redmi Note 5 is no exception. The screen is sized at 6 inches with a resolution of 2,160 x 1,080, which shifts the Redmi Note series to an 18:9 display as is clearly the trend nowadays. There's no notch at the top in Xiaomi's design; we kind of wish there was, though — those top and bottom bezels could have been a little slimmer.
The screen isn't warmer in colors like most LCD panels, but Xiaomi offers the option to adjust the color temperature and contrast to your liking. Most colors are rendered with finesse, though the blacks are not as deep and pure as on OLEDs.
READ ALSO: At P4,390 ($84), Redmi 5A is Xiaomi's most affordable phone in the Philippines
Text and graphics look pretty good outdoors even under the blistering summer sun (with the brightness set to auto or maximum, of course), while viewing angles are wide enough that when you dip the screen sideways, the colors keep their fidelity. Having said that, you should have no problem following along a movie — or in our case, a live NBA broadcast — while the Xiaomi Redmi Note 5 is resting face-up on a table in front of you.
As far as smartphone displays go, this is one of the better ones overall, price and hierarchy aside.
Cameras
Since its announcement, the Redmi Note 5 has been touted as a "camera beast" by Xiaomi, to steer the narrative toward the company's new focus in this price point, which is imaging. And to back its claims of superior camera experiences, it has fitted the phone with a 12-megapixel, f/1.9 main camera that can take better portrait shots even in poor lighting situations with the aid of a secondary 5-megapixel, f/2.0 shooter.
For the most part, the eye test does seem to match the talk, even though historically, Redmi devices have never been known for their imaging prowess. The bar isn't high for the Redmi Note 5.
The dual-lens setup at the rear delivers good shots where lighting isn't exactly a problem and acceptable ones in more challenging conditions. In low light, it performs better than most other systems we've tried in the category. We would say that color reproduction is very good but not particularly excellent. Details appear sharp and are easy to pick out as well.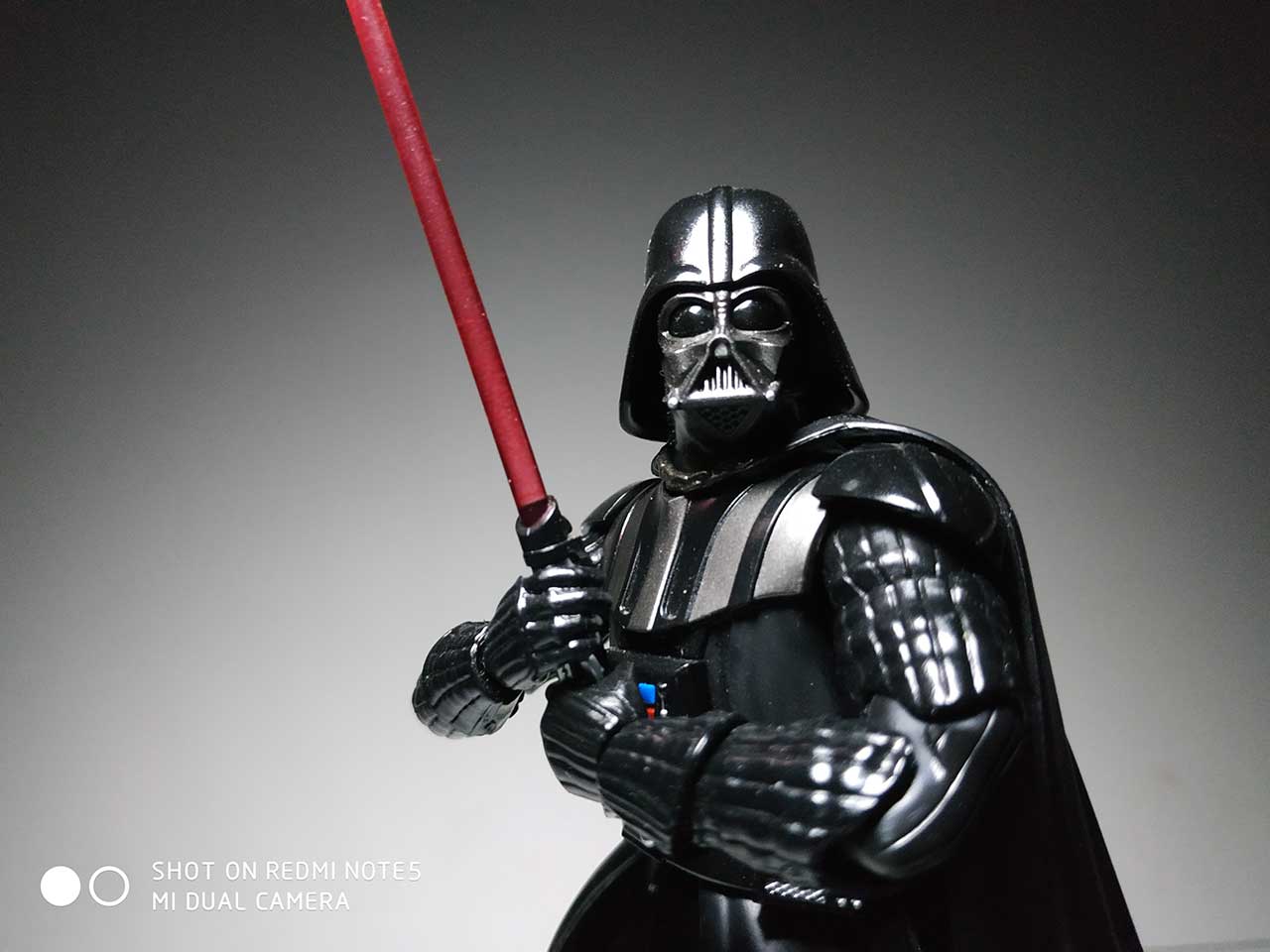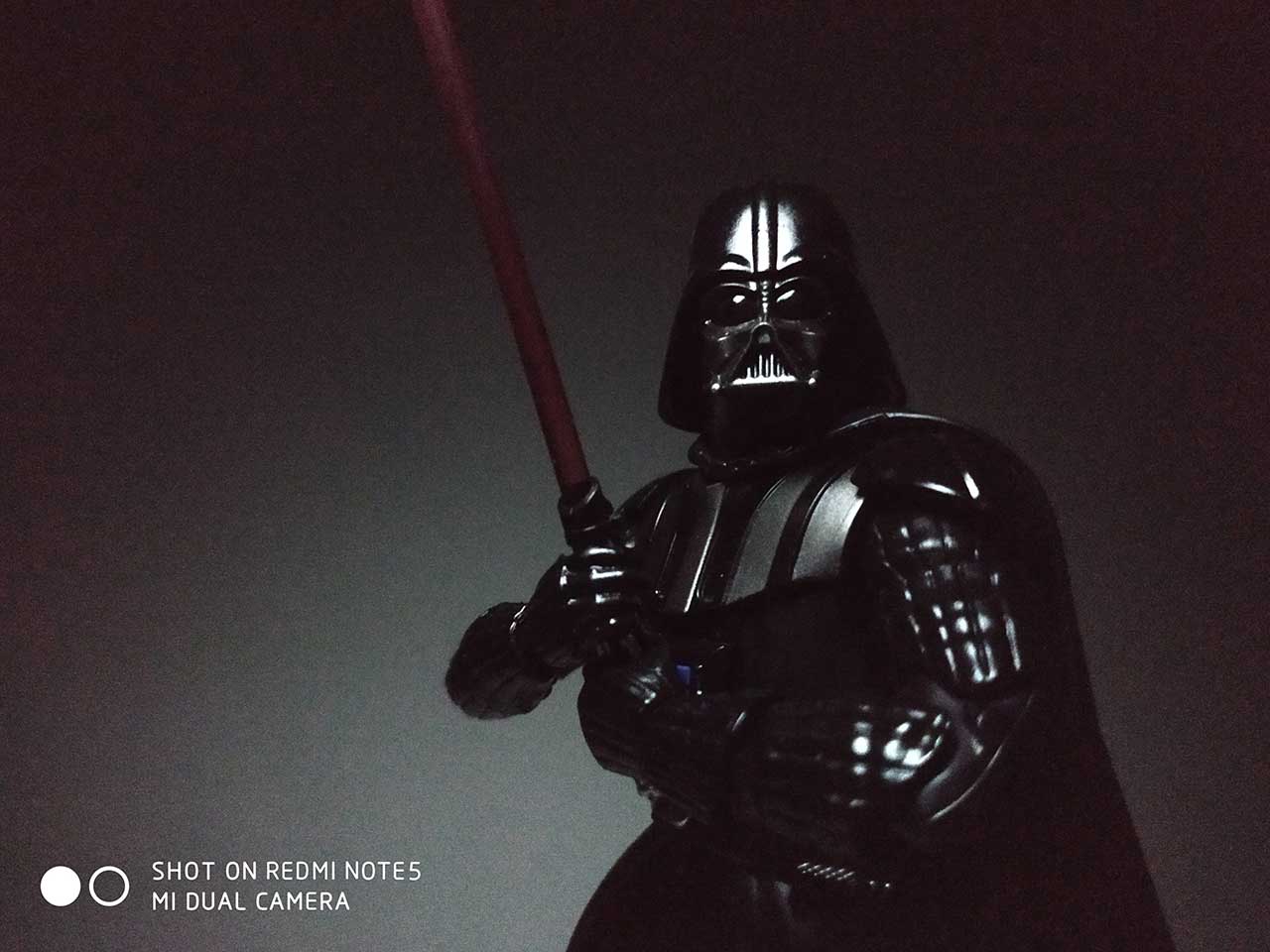 Sample pictures shot on the Xiaomi Redmi Note 5: Good lighting vs low light

The front-facing camera is 13 megapixels and snaps detailed selfies, with accurate colors to boot. And while it's perfectly fine for social media, it probably won't be enough to make people start second-guessing their decision to purchase another midrange model.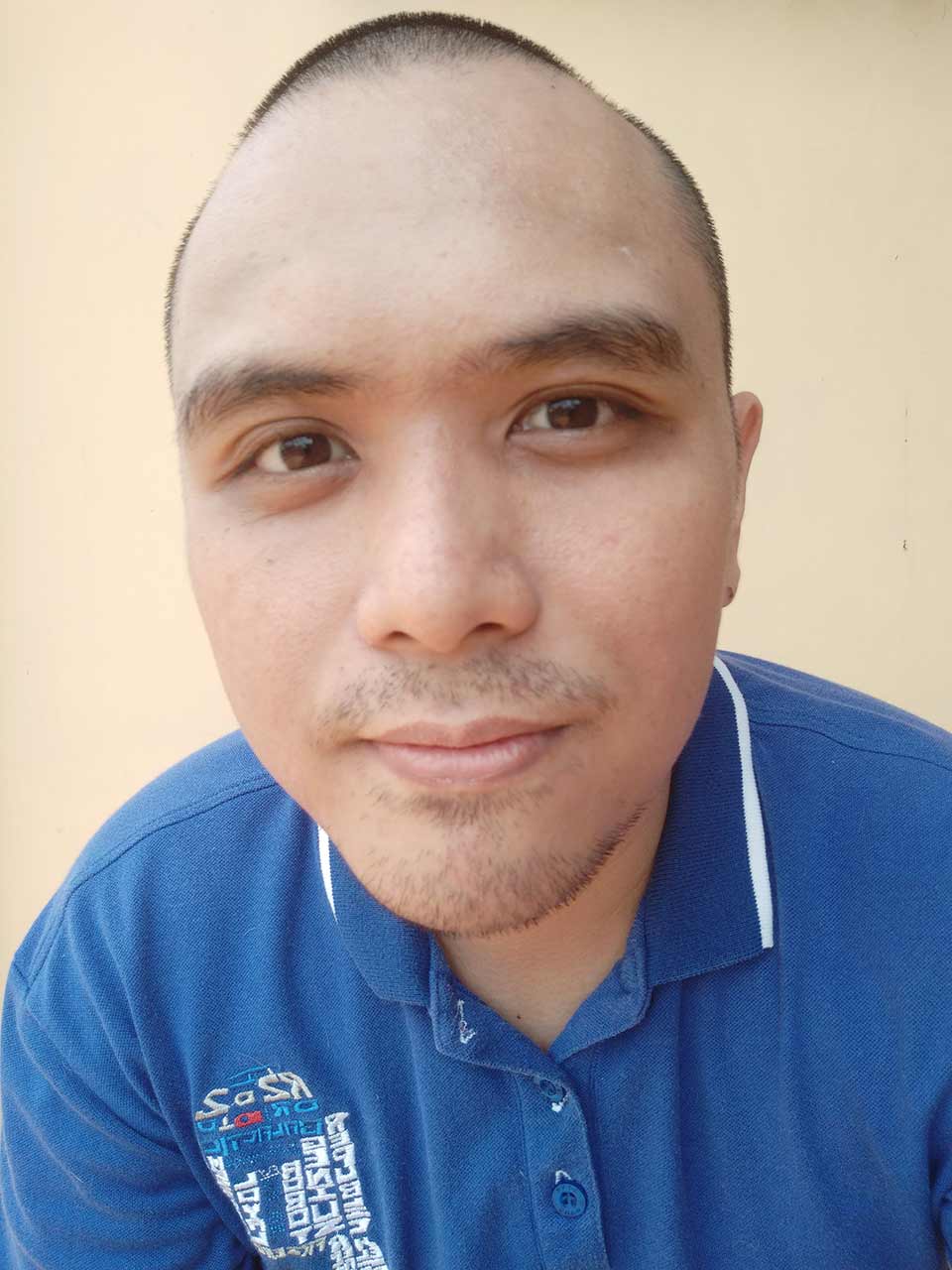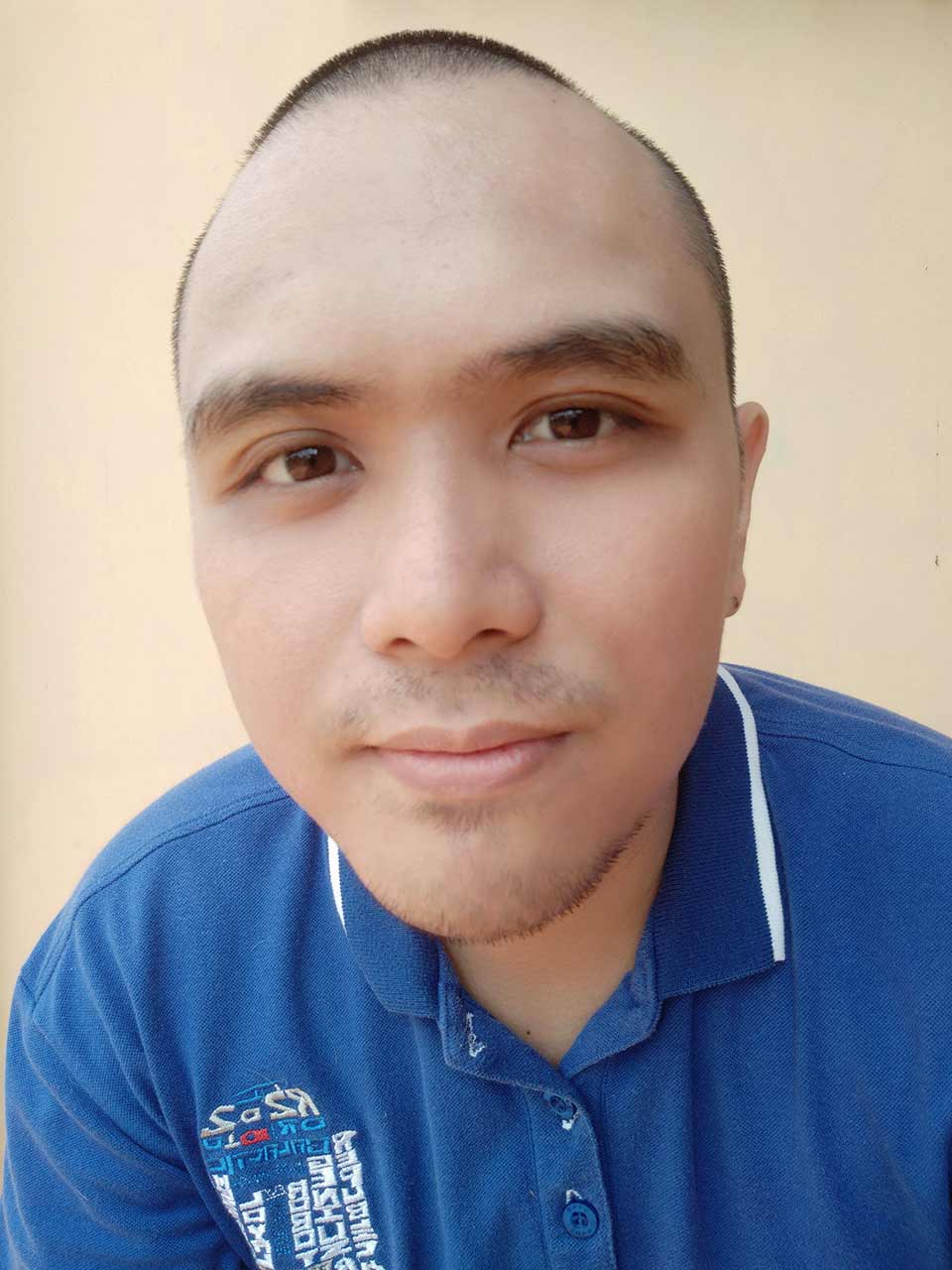 Sample selfies captured on the Xiaomi Redmi Note 5: Auto mode vs Beauty mode
Neither of the three cameras have optical image stabilization, although the rear setup does feature digital image stabilization, which is the camera software accounting for any shakiness while shooting. Speaking of software, Xiaomi says the in-house app that powers the cameras on the Redmi Note 5 has artificial intelligence or AI built into it.
SEE ALSO: Launched: Xiaomi Redmi S2, dubbed the best Redmi selfie phone
Mostly, it's there for you to take portrait-style photos with a nice bokeh effect, which requires accurate edge detection to ensure a crisp picture of whatever is in focus while the background is softly blurred. In practice, the Redmi Note 5 does a laudable job distinguishing the subject from the background in Portrait mode. Among comparable dual-camera phones we've tested, this is about as good as it gets for portrait-taking.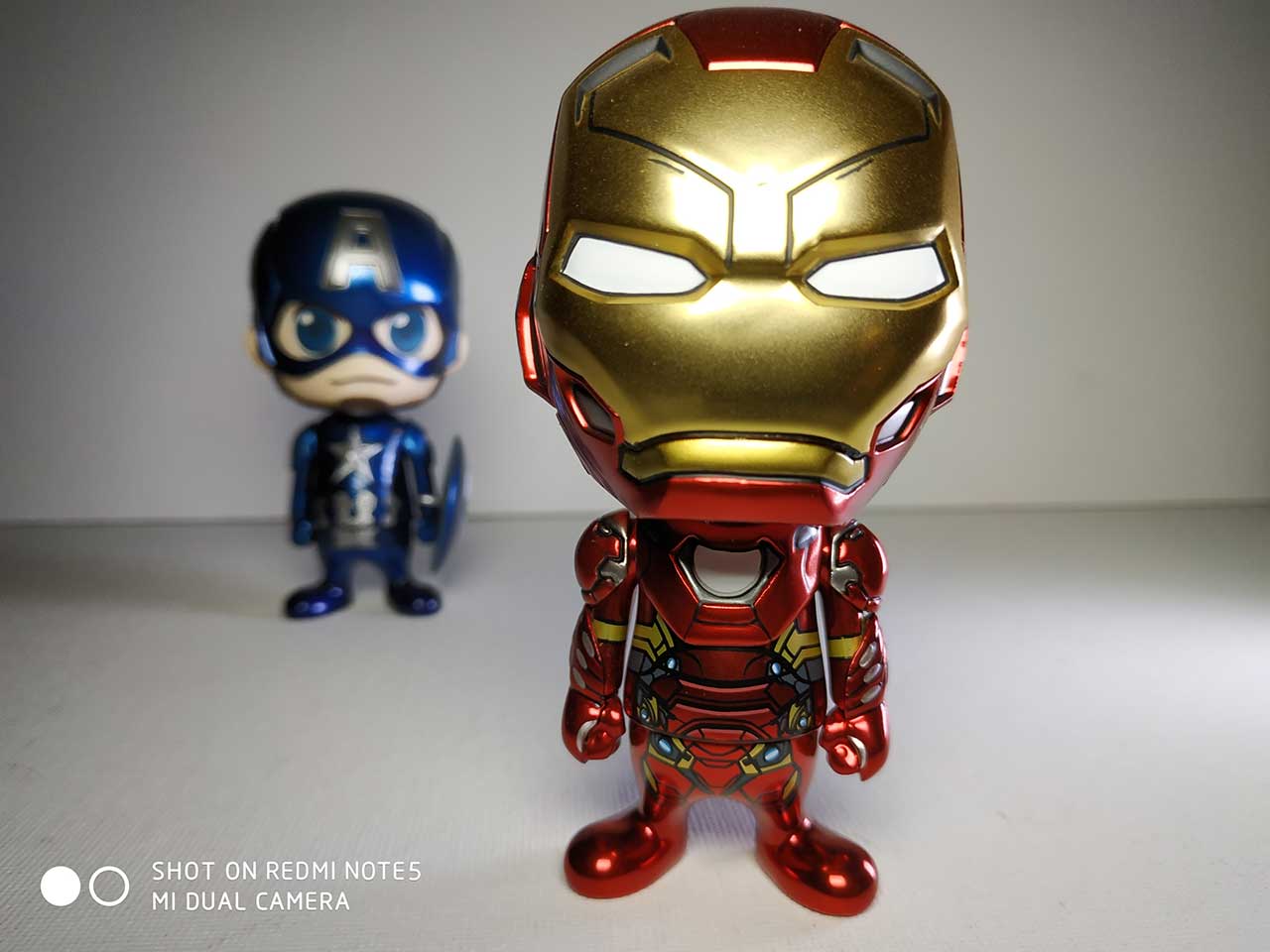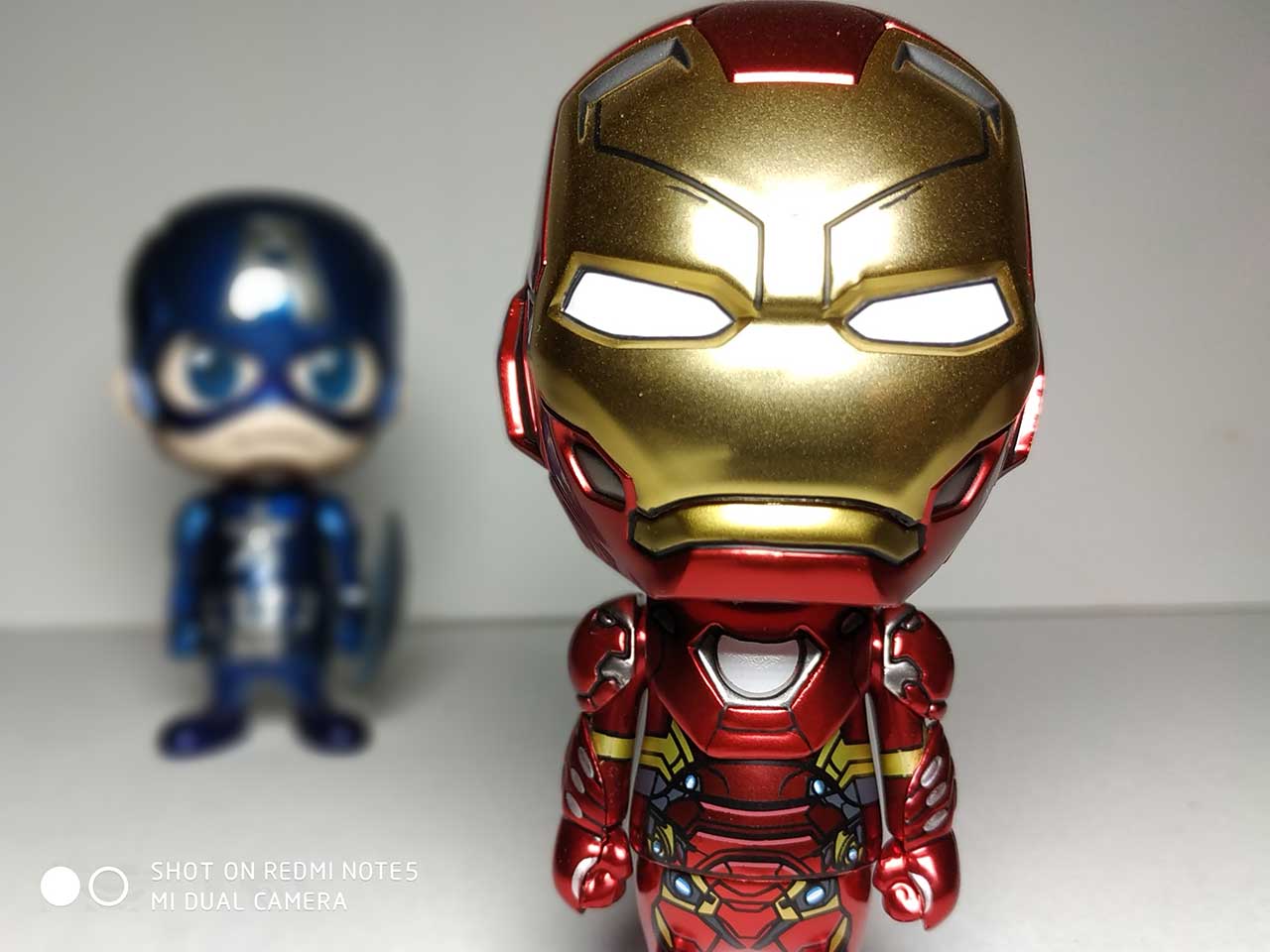 Sample photos taken with the Xiaomi Redmi Note 5 from the same spot: Auto mode (no bokeh effect) vs Portrait mode (bokeh effect)
Other sample pictures shot on the Xiaomi Redmi Note 5
Unsurprisingly, AI also comes into picture while you're clicking selfies in Beauty mode.
Performance
Inside, the Xiaomi Redmi Note 5 has the appropriately fast specs you'd expect from a Redmi model: Qualcomm Snapdragon 636 with eight quality cores and Adreno 509 graphics. Talking about the Snapdragon 636, Qualcomm's saying that it's a 40-percent increase in performance over the Snapdragon 630.
Personally, we think the figure is a stretch too far, but we also believe the Snapdragon 636 is noticeably a step ahead of the 625 and 626. Compared to MediaTek's competing Helio P60 platform? It will probably come down to preference.
However, do note that the Helio P60 has outperformed the Snapdragon 636 in all the heavier games — NBA 2K18 and PUBG Mobile, to name two — we've played thus far. But outside of running games that demand higher graphics, both provide slick and responsive UI navigation and app loading and expectedly great multitasking experiences in our testing.
NBA 2K18 on the Xiaomi Redmi Note 5

PUBG Mobile on the Xiaomi Redmi Note 5
Honkai Impact 3 on the Xiaomi Redmi Note 5
Naturally, the phone launches with Xiaomi's very own MIUI interface (version 9.5, this time round) layered on top of up-to-date Android 8.1 Oreo. The new UI looks like a well-thought step from what came before. Aesthetically, this iteration of MIUI is the best it has looked since its conception. Our only gripe is that a few of our favorite apps — NBA 2K18 included — have had issues running on MIUI 9.5, closing unexpectedly in the background.
READ ALSO: And the new top 10 smartphone companies are…
The 4,000mAh battery powering the assembly is generous and easily lasts a day between charges, even with medium to heavy usage. We normally got a little over a full day's use. If you're interested in reading about benchmark results, the unit provided to us ran for 14 hours in PCMark's battery test, which uses a combination of dedicated tests to simulate actual usage.
Final thoughts
If you've dragged those eyes from the very beginning to this segment of the review, then you probably know what to expect next — our unflinching recommendation. Xiaomi's newest entry from the Redmi stables is all kinds of great. While not perfect, it may very well prove to be the ultimate choice for people who need to keep a lid on their spending.
---