In case you missed the announcement, ASUS Philippines has launched the follow-up to one of our favorite ASUS phones ever in the ZenFone Max Pro M2.

It's still a nicely specced-out phone that promises long-lasting usage, but it also introduces a new design philosophy for the series inspired by recent ZenFone models.
In the Philippines, the base M2 with 4GB RAM is priced at P12,995 (roughly $247) and already available for preorder from Lazada and Shopee with shipping on December 15. It's the cheapest device powered by a Qualcomm Snapdragon 660 — at least locally. Meanwhile, the 6GB RAM variant goes for P14,995 ($284) and will go on sale offline on the same date at ASUS stores and partner retailers nationwide.
SEE ALSO: ASUS ZenFone Max Pro M2 is cheapest SD 660 phone in PH

We already know it will sell at an aggressive price here, but does the ASUS ZenFone Max Pro M2 continue to impress in other key areas? Read on for our thoughts on this device and more.
Like most smartphone sequels this year, the ZenFone Max Pro M2 takes a dramatically different approach for its front and rear panels. In fact, putting the two side by side, you would be hard-pressed to say that both were released in the same year.
Most notably, ASUS makes the switch from metal to shiny plastic with an acrylic back surface that looks classier but is harder to wipe clean of fingerprints and other grime. The backing also creaks when pressure is applied to the assembly, something that obviously wasn't present on the metal-bodied ZenFone Max Pro M1.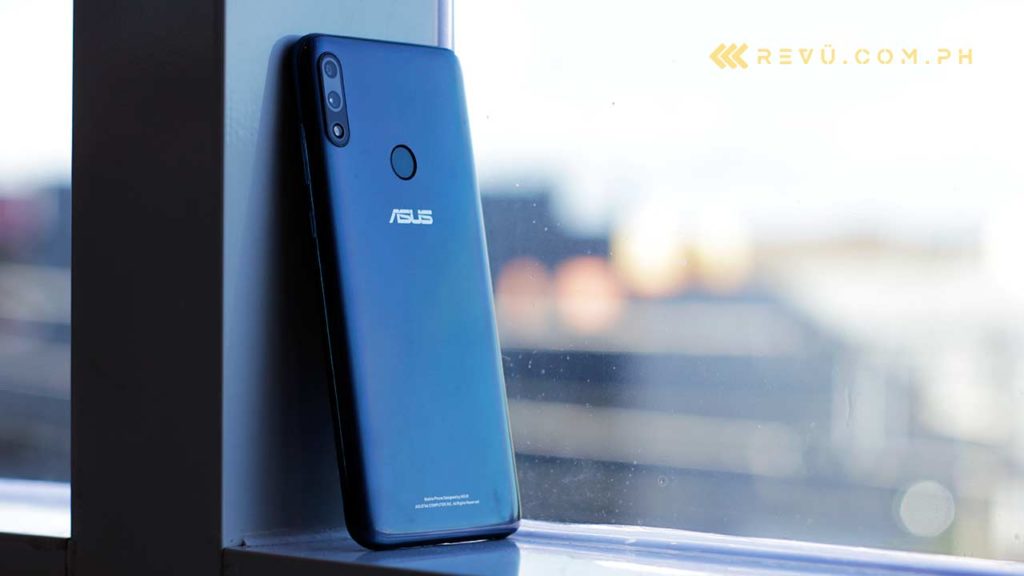 On a positive note, the trade-off likely won't bother you much because the M2 looks more attractive and feels as good in the hand as its predecessor. This device is still built for effortless one-handed use, as your fingers tuck firmly into the curves around the back. ASUS also managed to fit a long-lasting 5,000mAh battery — as capacious as the original — in this sleek and lightweight form factor.

READ ALSO: ASUS ZenFone Max Pro M1 review: Pro performance on a budget

We'll get to the battery later, but using the fingerprint reader in the center of the rear panel, just above the ASUS branding, is convenient and works as well as you would expect. Face unlock using the front-facing camera is on board as well, and it's pretty fast and accurate even in darkened environments. All the hardware buttons are on the left-hand side, where they're accessible in both landscape and portrait modes.
Since there are no physical buttons present at the bottom of the display, Android's default on-screen navigation bar takes center stage. Hopefully, ASUS can introduce gestures to navigate the screen in a future firmware update, which would make it easier and more fluid to move in and out of apps.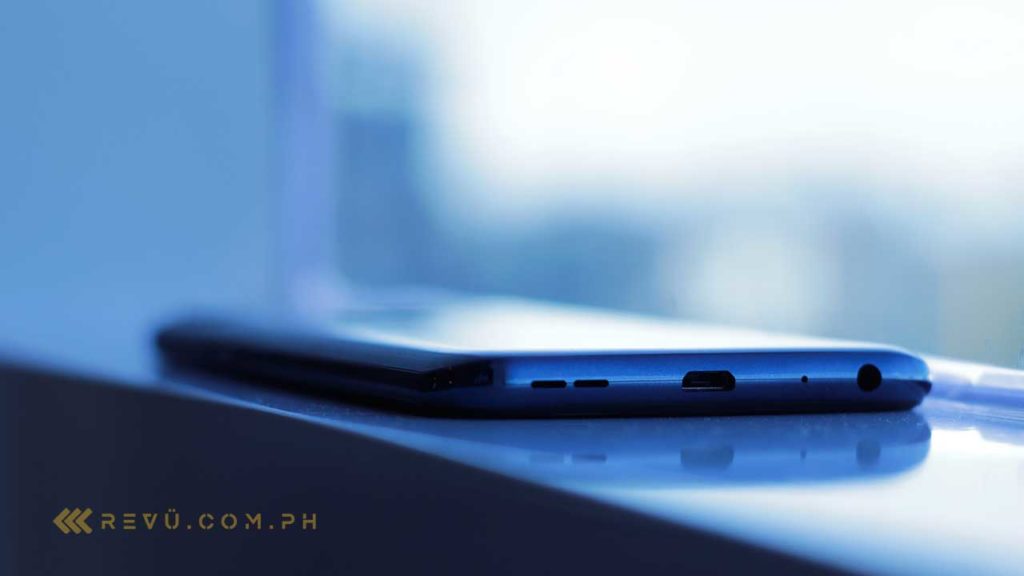 The headphone jack, charging port, and loudspeaker are located at the base of the ASUS ZenFone Max Pro M2. The audio can get surprisingly loud, but it comes at the expense of clarity at high volume levels. Still, we didn't expect such a low-profile speaker to pack this much power into a small space.
Moving to the front, the M2 touts an IPS-LCD screen that measures 6.3 inches diagonally, with a 2,280 x 1,080 resolution and 19:9 aspect ratio. It's bigger and taller than the one on the M1, but it's no less impressive in terms of color accuracy and viewing angles.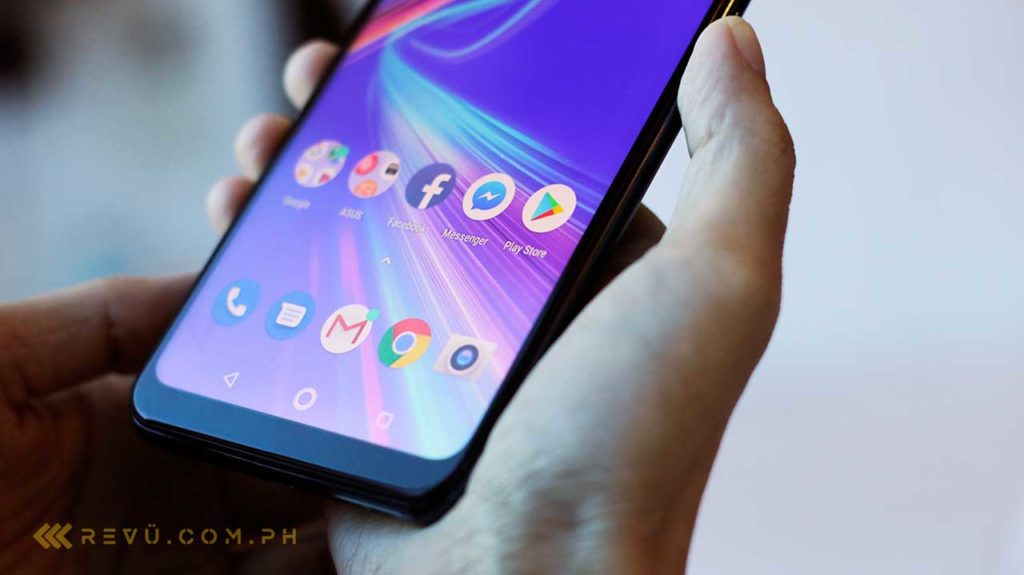 Though it can be difficult to operate the phone outdoors under direct sunlight, the screen is perfectly legible and bright enough for indoor use. For protection, there's Corning Gorilla Glass 6, said to be the most durable in the industry.
It offers twice the protection from bumps and drops compared to the previous generation. We haven't dropped our unit yet (thanks for asking), though we've heard nothing but positive things from ASUS executives here. It still wouldn't hurt to use the case that ships with the phone for added peace of mind.
There's no option to hide the notch at the top, though apps that don't utilize the full 19:9 display real estate in landscape mode default to 18:9. There is, thankfully, a setting that allows you to change the color temperature of the LCD to your preference.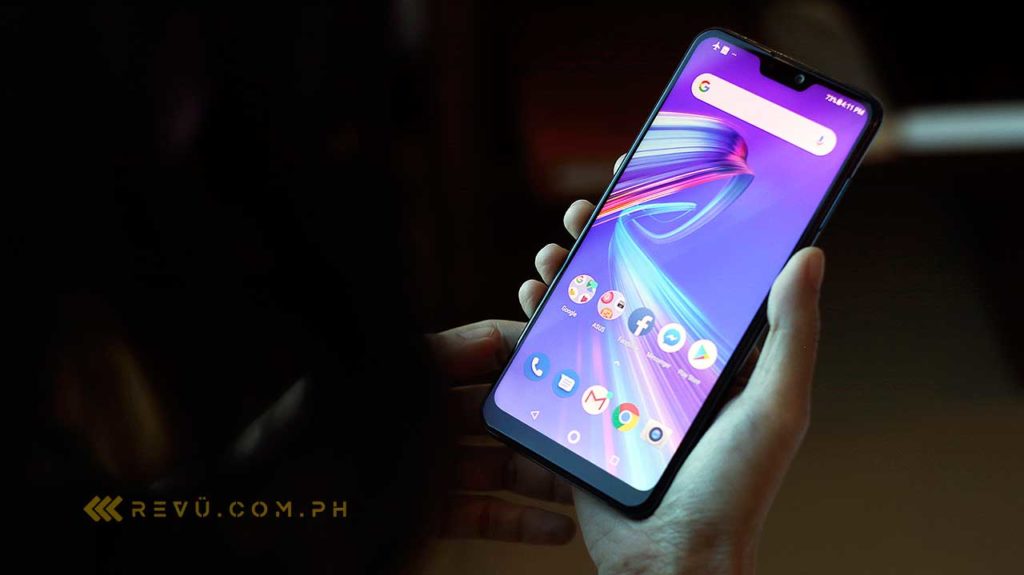 ASUS has equipped the ZenFone Max Pro M2 with two rear cameras on the back, just like on the previous model. There's a 12-megapixel primary camera assisted by a 5-megapixel depth sensor for bokeh or portrait-style pictures with background blur. Flip the device on its back, and you'll find the 13-megapixel camera for selfies occupying the notch.
In practice, the rear camera is decent when conditions are favorable. That isn't always the case in low light, where the ZenFone Max Pro M2 doesn't perform up to expectations despite its f/1.8 aperture lens.
Some nighttime pictures are grainy and lacking in detail, and color reproduction isn't good. Do note, however, that the unit we're using isn't running the final version of the software, so things may still improve. ASUS says that the camera's artificial-intelligence or AI features will be added later via an over-the-air update.
Pictures taken with the ASUS ZenFone Max Pro M2

The camera on the front snaps bright and detailed selfies during the day that look even better with the phone's automatic Beauty function. Skin tones are pretty spot-on, too.
[sciba leftsrc="https://www.revu.com.ph/wp-content/uploads/2018/12/ASUS-ZenFone-Max-Pro-M2-sample-selfie-picture-auto-mode-review-Revu-Philippines.jpg" leftlabel="Auto mode" rightsrc="https://www.revu.com.ph/wp-content/uploads/2018/12/ASUS-ZenFone-Max-Pro-M2-sample-selfie-picture-beauty-mode-review-Revu-Philippines.jpg" rightlabel="Beauty mode" mode="horizontal" width=""]
Selfies: Auto mode vs Beauty mode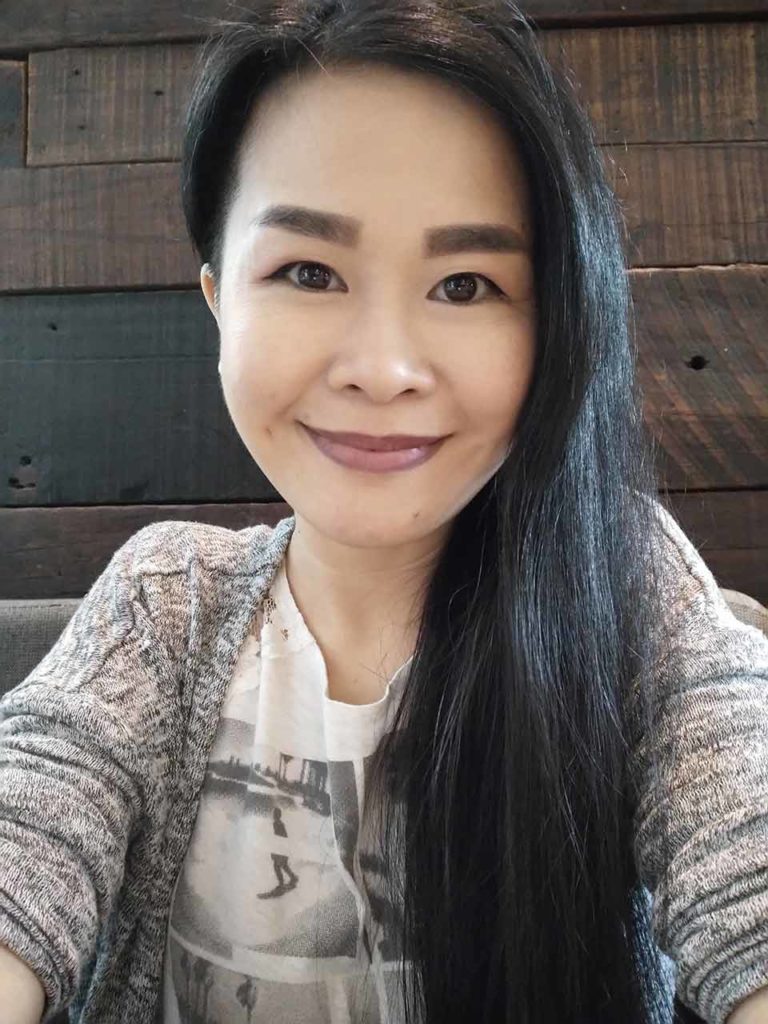 For good processing performance and smooth graphics even when playing heavy games, a Qualcomm Snapdragon 660 sits inside the ASUS ZenFone Max Pro M2. It's the same chip responsible for running upper-midrange entries like the Xiaomi Mi 8 Lite and Vivo V11, and it's quite an achievement that ASUS is able to offer it at this price point.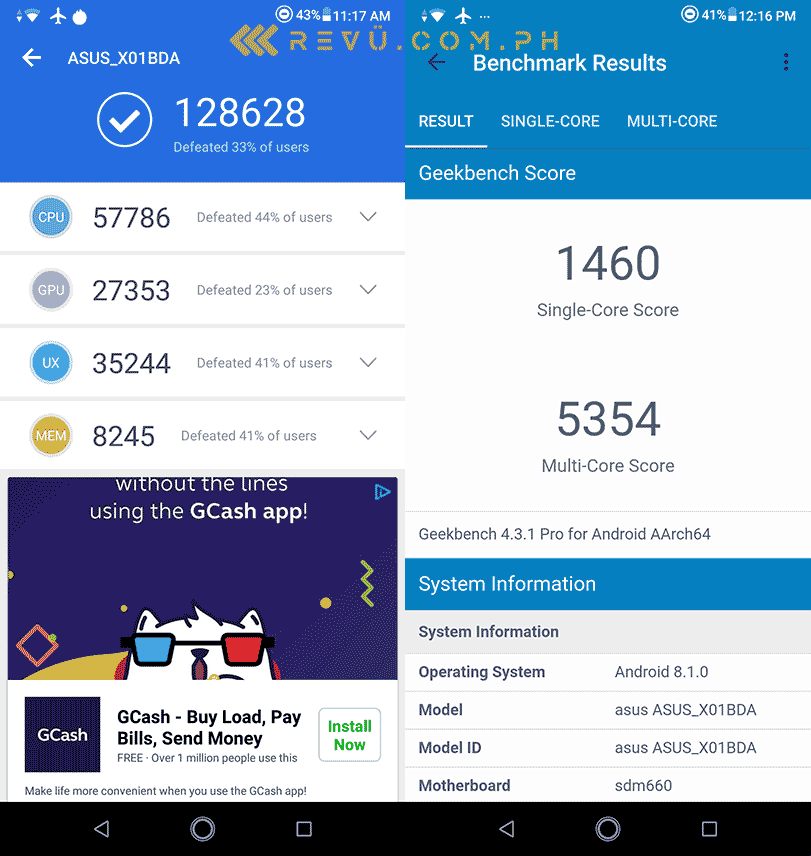 Two versions are available at launch — one with 4GB RAM and another mated to 6GB RAM. Both come with 64GB of built-in storage that can be expanded using a dedicated microSD card (in addition to two SIM slots).
Ours is the 6GB RAM model, and it runs like a champ — fast, responsive, and a real pleasure to use as a daily driver. It can handle visually intensive titles such as PUBG Mobile and NBA 2K19 cleanly, without dropping too many frames or getting too hot. Naturally, it helps that the M2, like the model that came before it, is based on bloat-free, nearly stock Android 8.1 Oreo, with Android 9.0 Pie likely not too far away.
Gaming on the ASUS ZenFone Max Pro M2 (PUBG Mobile and NBA 2K19 at the 6:27 mark)

Battery life is nothing short of spectacular. We get almost two full days of normal use out of the 5,000mAh cell without actually doing anything to help save battery power. With heavy gaming and data usage and apps syncing in the background, we would get a day of use per charge.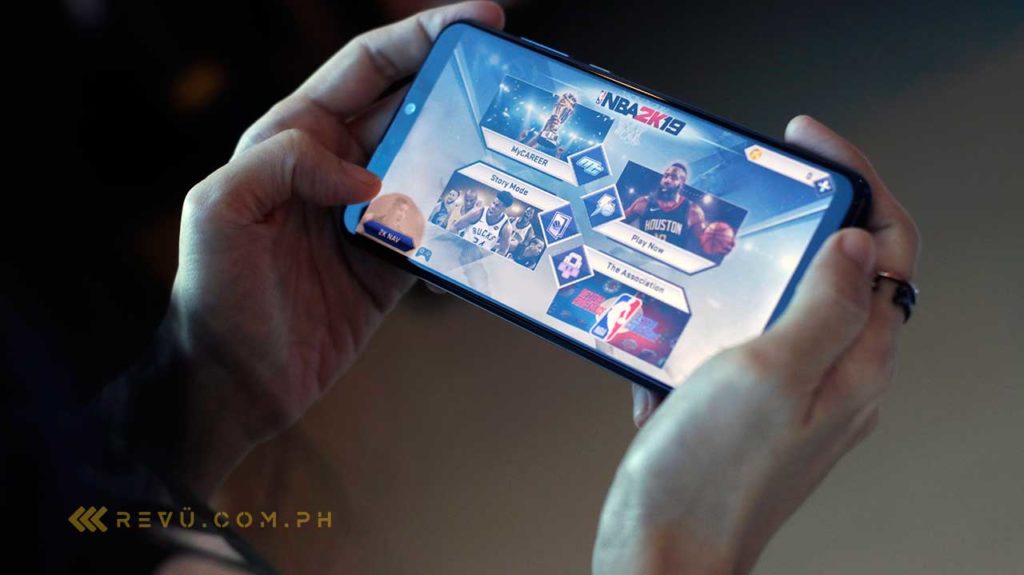 Despite repeated attempts, we could not complete a full battery test on the PCMark for Android app, perhaps because our handset isn't running final software yet.
Charging time with the included 10-watt power brick is almost three hours from a dead battery, so we recommend plugging in the charger in spurts to avoid long wait times.
Final thoughts

ASUS has thrown everything plus the kitchen sink. The ZenFone Max Pro M2 is a pleasure to look at and hold; it's slick and long-lasting; and, more importantly, it's affordable.
Its middling build quality and the muddy night shots you sometimes get out of its cameras aside, the ZenFone Max Pro M2 has everything you would want out of a midrange phone and then some. Even this early into our time with the device, this sequel has proven easy to recommend.
ASUS ZenFone Max Pro M2 specs

6.3-inch LCD display, 2,280 x 1,080 resolution
Octa-core Qualcomm Snapdragon 660 processor
4GB/6GB RAM
64GB expandable storage (via dedicated microSD card slot)
Dual 12- and 5-megapixel rear cameras with LED flash
13-megapixel front camera
Fingerprint sensor (rear-mounted)
5,000mAh battery with 10-watt fast charging
Android 8.1 Oreo
---