More than three weeks into the new year, and we're finally getting something new from Xiaomi Philippines.
(Update, January 31: We spotted the local price of the Redmi Go. See Redmi Go by Xiaomi priced in the Philippines. Update, January 27: Yup, Xiaomi has finally confirmed the Redmi Go, three days after we first reported about it. See Redmi Go officially announced. Here's its possible price in PH.)
But don't keep your hopes up for the Redmi Note 7 just yet because the teaser the company has posted on its official Facebook page is that of the Redmi Go. Look.
Xiaomi Philippines' post on Facebook
Yes, that's the Redmi Go. We can't blame you if you think it's an image of Redmi's first offering as a separate brand from Xiaomi. If you look closely, however, you'd see that the smartphone in the image has bigger bezels than the Redmi Note 7.
SEE ALSO: Redmi Note 7 with 48MP camera is cheapest Snapdragon 660 phone and ASUS ZenFone Max M2 vs Redmi Note 7 vs Honor 10 Lite
Plus, thanks to a tip from Von Hector Magdua, we found the Redmi Go's listing on ecommerce site Lazada. There's no official price for it yet, but all the specs are already listed on the online store. The handset's tagline says, "Go smart, do more," the same phrase Xiaomi used in its teaser, only hashtagged this time.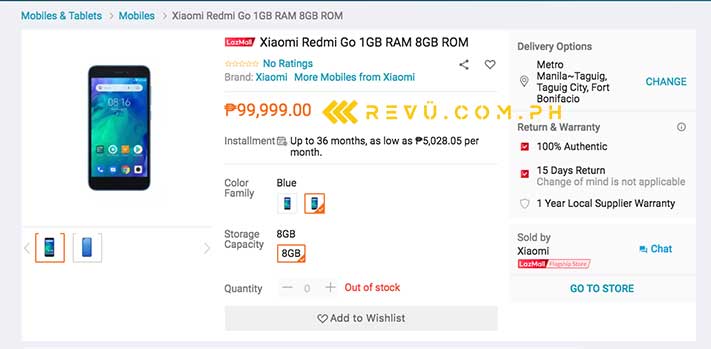 In case you didn't know, the Android Go phone has not been launched anywhere, not even in India, just yet. So we believe that the Philippines will be one of the first — if not the first — countries that will get it.
READ ALSO: What Android Go is, and why you should care
As to the possibility of Xiaomi announcing the Redmi Note 7 along with the Redmi Go locally… well, let's see how things turn out in the next couple of days, shall we?
Redmi Go specs
5-inch LCD display, 1,280 x 720 resolution (16:9)
Quad-core Qualcomm Snapdragon 425 processor
Adreno 308 GPU
1GB RAM
8GB storage
MicroSD, up to 128GB
8-megapixel rear camera
5-megapixel front camera
3,000mAh battery
Android 8.1 Oreo (Go Edition)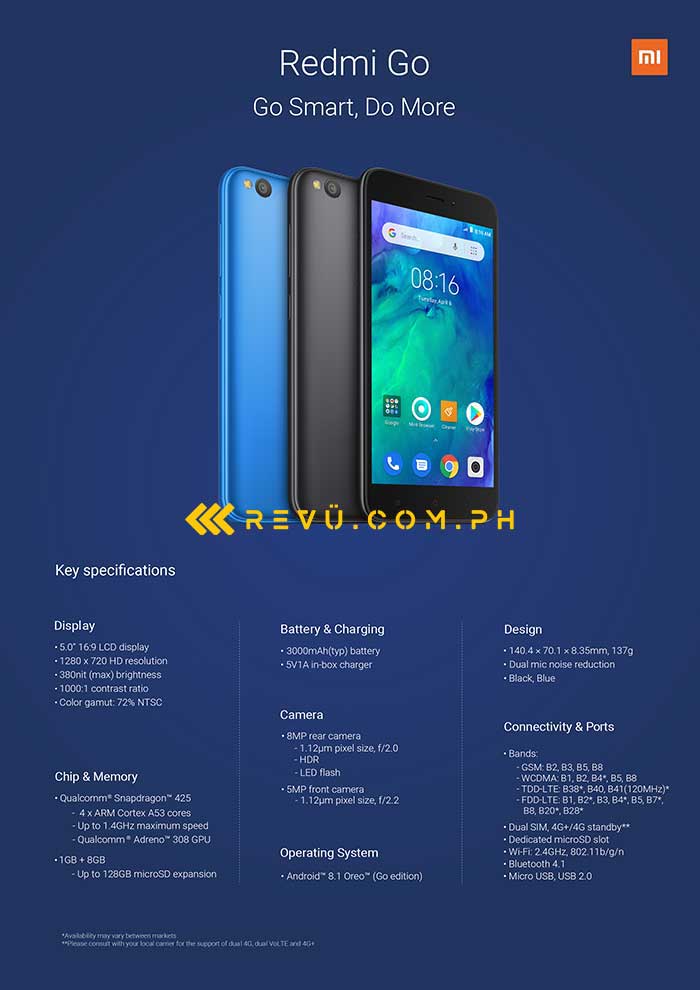 ---