It's been a while since we've written anything about the ASUS ZenFone 6 (no, not the phone released in 2014). But that's only because there's nothing new out there to write about. Not until today, that is.
A two-page ad in a newspaper for MWC 2019 attendees has revealed some important details about the upcoming ASUS ZenFone 6 launch event, while an image in the spread teases the outline of what looks like an almost-bezel-less phone without a punch-hole camera.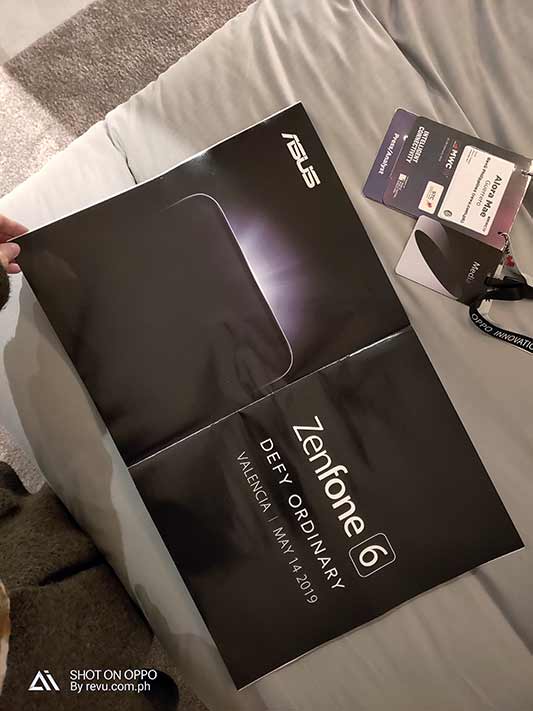 First things first: The ZenFone 6 will launch on May 14 at an event in Valencia, Spain. This confirms that the company will be having its own event for its next flagship, rather than announcing it at MWC 2019 in late-February alongside a raft of other new devices from different manufacturers. Last year, ASUS debuted the ZenFone 5 series at MWC 2018.
There's also the possibility the ZenFone 6 may not have a camera hole or notch on the front of the handset, which could indicate the presence of a slider mechanism or motorized pop-up camera, similar to what OPPO and Vivo have in store in their future offerings. Our money is on the latter; ASUS' slogan for this particular device, after all, is "defy ordinary." Besides an extra screen or a foldable one, what could be more unconventional than that?
SEE ALSO: ASUS ZenFone 6 prototype leaks out again in video, pictures
As for the internals, expect the ASUS ZenFone 6 to arrive with a bunch of top-tier specifications, including a Qualcomm Snapdragon 855 for the most expensive variant. Last year's ZenFone 5Z, if you might recall, launched with a notched display and a Qualcomm Snapdragon 845 inside.
It was originally priced at P29,995 (about $577) in the Philippines. Suppose ASUS released its flagship with a sliding front panel or a motorized camera, it's likely it would cost more than its predecessor.
There's still plenty of time before the event, so we'll probably hear more about the ZenFone 6 as it gets closer to release.
---