The future of Honor could be hanging in the balance because of the trade war between the United States and China, but that did not stop the Huawei sub-brand from announcing two Kirin 980 smartphones recently.

The Honor 20 Pro and Honor 20 were officially unveiled in Europe, the launching pad of handsets made by Chinese technology giants looking for opportunities outside Asia.
SEE ALSO: Blind camera test: Huawei P30 vs Samsung Galaxy S10
And just like other Honor products, these two come with price tags that won't break the bank. The Pro model costs €599 (around P35,077 or $669), while the other retails at €499 (P29,226 or $557) — reasonable considering the premium specs they have. Take note that we're talking European pricing here, which tends to be higher than that of electronics sold in the Philippines and many other countries.
How do the Honor 20 Pro and Honor 20 differ? Assuming you're adding them to your list of phones still worth considering, which should you get? Should you go for the more expensive version?
READ ALSO: OnePlus 7 Pro, OnePlus 7 now official. See how they compare
Design-wise, it's hard to tell the two devices apart. Both have what the company calls a dynamic holographic design; a big display with 91.6% screen-to-body ratio and a tiny hole punch on the upper-left side to accommodate the selfie camera; and side-mounted fingerprint scanners embedded in the power key.
You just have to remember that the Honor 20 Pro is available in Phantom Blue and Phantom Black colors (that look like green and purple, respectively) and that the regular model comes in Midnight Black, Sapphire Blue, and Icelandic White. Or look at the rear-camera part.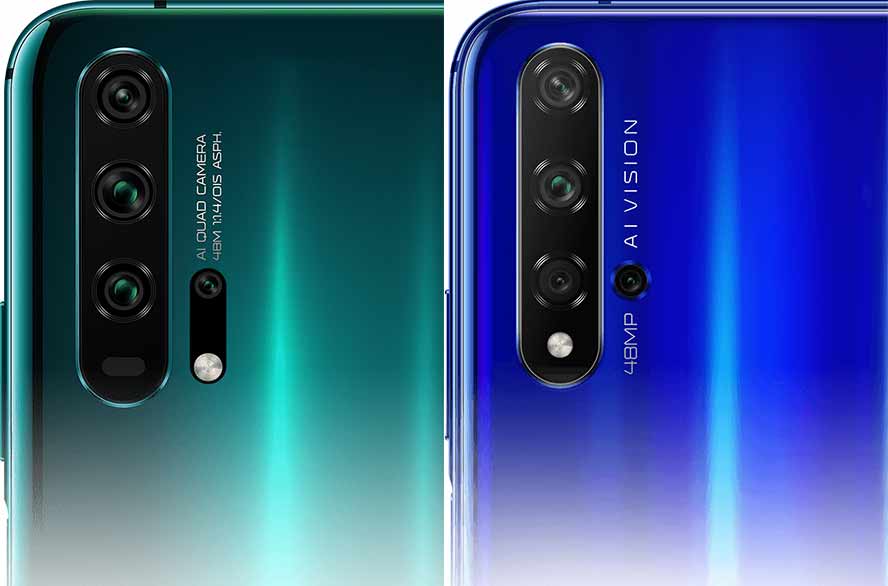 That's where the main spec difference between the two handsets lie, too. Currently the No. 2 camera phone on DxOMark after the Huawei P30 Pro and the Samsung Galaxy S10 5G, the Pro gets an 8-megapixel telephoto lens with optical image stabilization instead of the 2-megapixel depth sensor on the Honor P20. The higher-specced phone's 48-megapixel primary camera also boasts OIS and f/1.4 aperture instead of just f/1.8 for better picture-taking in low-light situations.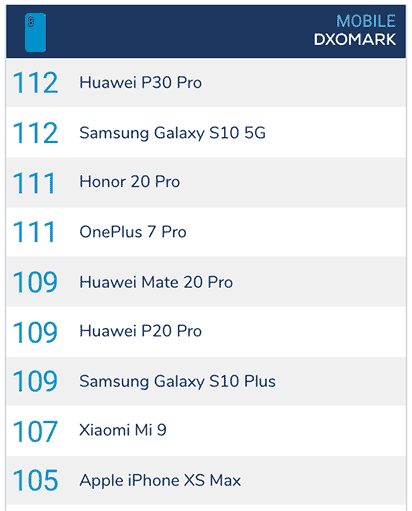 Besides that, the distinction can be found in the memory and the battery. While the Honor 20 Pro packs 8GB of RAM, 256GB of native storage, and a 4,000mAh battery, the other features 6GB of RAM, 128GB of built-in storage, and a smaller battery rated at 3,750mAh. You can see the more detailed comparison below.
At a glance: Honor P20 Pro and Honor 20 compared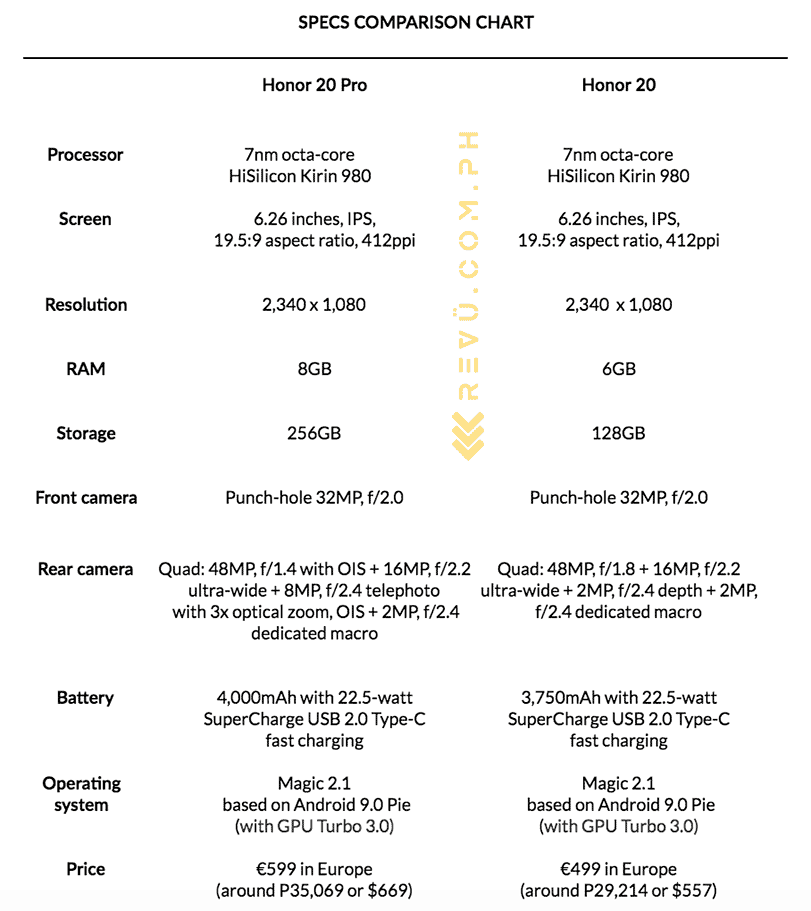 Honor 20 series launch
Event starts at the 27:45 mark
---