The Realme 5 and Realme 5 Pro are now official, following a global launch event in India, the company's biggest — and, arguably, most important — market.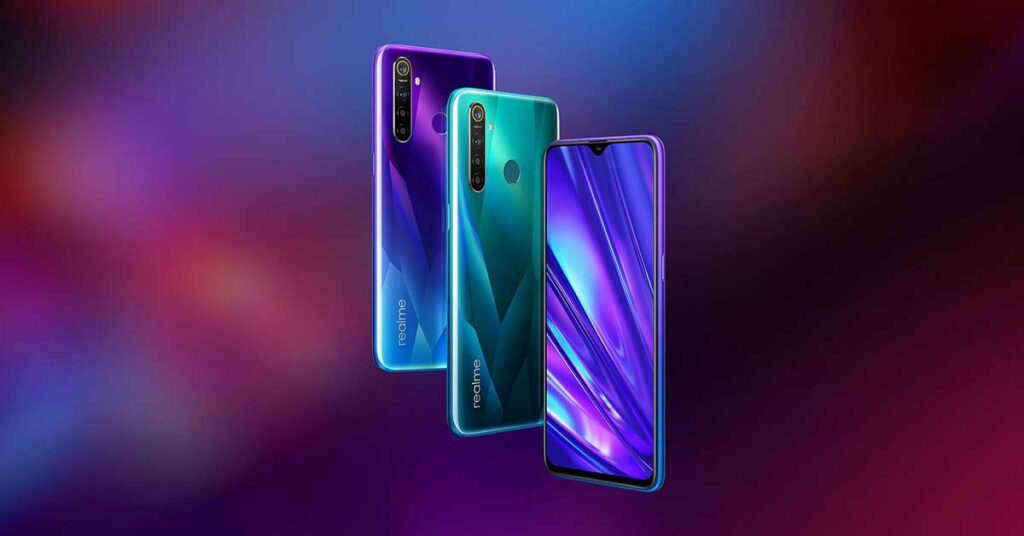 Both smartphones feature a notched screen and a defining holographic crystal-color rear design for a touch of flair. More importantly, the Realme 5 and Realme 5 Pro are equipped with a quad-lens main camera system, with Realme's improved Nightscape mode and AI features baked into the software.
SEE ALSO: Realme XT with 64MP camera teased at Realme 5 series launch and Top 10 smartphone brands in Q2 2019
As expected, the new Realme phones will go on sale in India first, likely followed by other markets around the world, including the Philippines, where the former OPPO sub-brand is steadily climbing the success charts.
Prices and availability
The Realme 5 starts at ₹9,999 (around P7,230 or $140) for 3GB RAM and 32GB of storage, while the 4GB/64GB and 4GB/128GB versions are priced at ₹10,999 (P8,029 or $153) and ₹11,999 (P8,760 or $167), respectively.
Meanwhile, the Realme 5 Pro gets a ₹13,999 (P10,220 or $195) price tag for 4GB RAM and 64GB storage, and ₹14,999 (P10,950 or $209) and ₹16,999 (P12,410 or $237) for the upgraded variants with 6GB/64GB and 8GB/128GB memory configurations. Make no mistake: Those are astoundingly low price points for what these handsets offer.
Take note that if they do get released in the Philippines, local prices will likely be higher due to taxes and fees.
The Realme 5 will go on sale exclusively on the company's website and on ecommerce giant Flipkart beginning August 27, followed by an offline release at select partner retailers. The first online sale for the Realme 5 Pro is scheduled at 12 p.m. on September 4. Like the regular model, the Pro version will be available in physical stores sometime later.
Realme 5 vs Realme 5 Pro: Specs comparison
You can check out the specs comparison table below and decide which smartphone is best for you.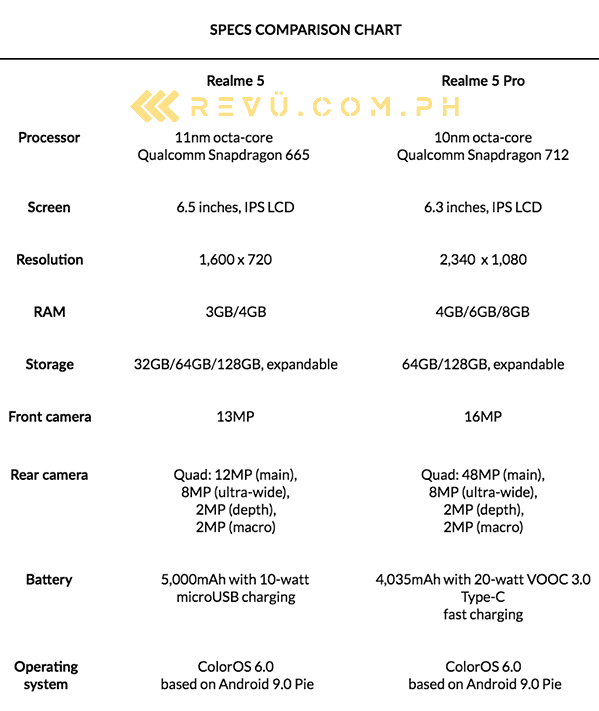 Realme 5 series launch event
Program starts at 10:14
---