September isn't even over yet, but we're already calling it: Of all handsets offered by premium brands in the Philippines this quarter, the Huawei Nova 5T (click this to know more about the James Reid-endorsed phone) is the best flagship-grade smartphone for the younger generation.
Priced at a jaw-dropping P18,990 (around $366), the new #NovaStar is packed with cutting-edge features reserved only for more expensive devices.
SEE ALSO: Huawei Nova 5T review: Shines like a supernova
Who would even think that this Kirin 980 phone with massive 8GB of RAM and fast, more efficient 128GB of storage will cost less than P20,000 ($383)? We didn't expect that, considering the Nova 5T's predecessor — last year's Nova 3 with Kirin 970, 6GB of RAM, and 128GB of memory — debuted at P25,990 ($498).
In case you didn't know, Kirin 980 is the same chip that powers the P30, P30 Pro, Mate 20, and Mate 20 Pro from Huawei's flagship series.
Beyond Kirin 980
What is there to love more about the Huawei Nova 5T? Why do we think it's the perfect match for young professionals, students, digital natives, or those who belong to Generation Z?
Today, we're shining a spotlight on its design and cameras, and let your eyes do the judging.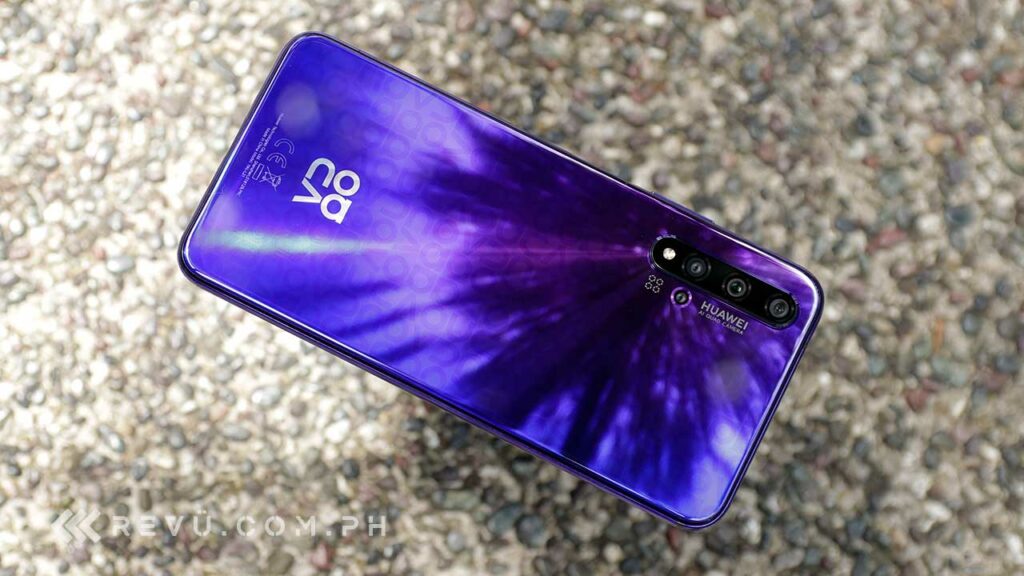 First, the Nova 5T's design. Every curve, every element, every detail here looks well-thought-out and carefully executed. This phone packs the style and build quality of something much more expensive, and the use of trendy materials makes it stand out among similarly priced phones that are largely made of plastic.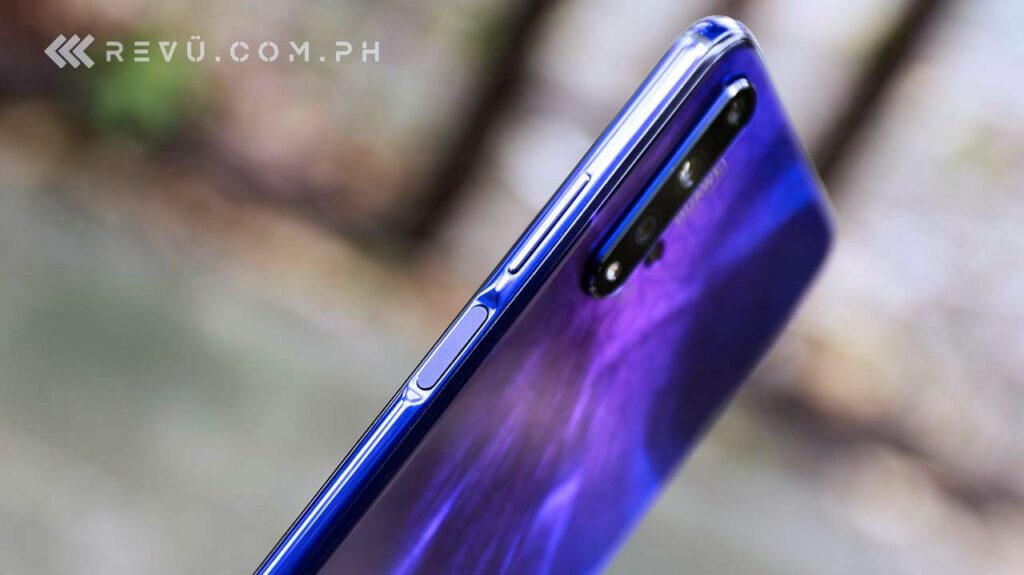 The side-mounted fingerprint sensor, which doubles as a power button, is conveniently placed right where our thumb rests, so using it is effortless. It's fast and accurate despite its shape and easily one of the best implementations of a physical fingerprint reader in a handset we've used.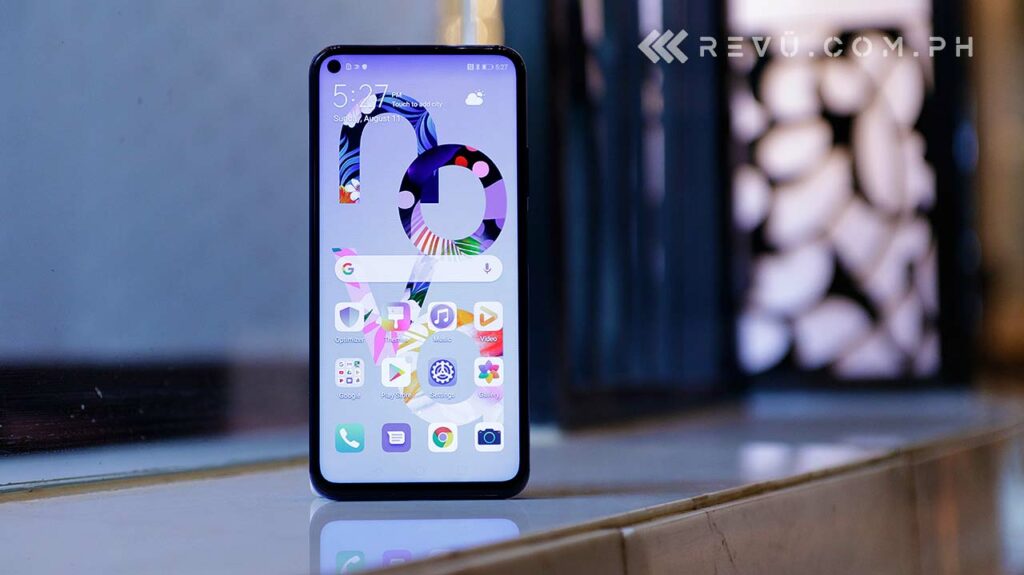 And look at the display! It almost takes up the whole front part of the phone. That high 91.7% screen-to-body ratio — useful when watching videos, choosing pictures you want to share with your friends, and playing games with onscreen controls — is made possible by opting for a punch-hole selfie camera that is only 4.5mm small. It won't get in the way of whatever you're doing on the device.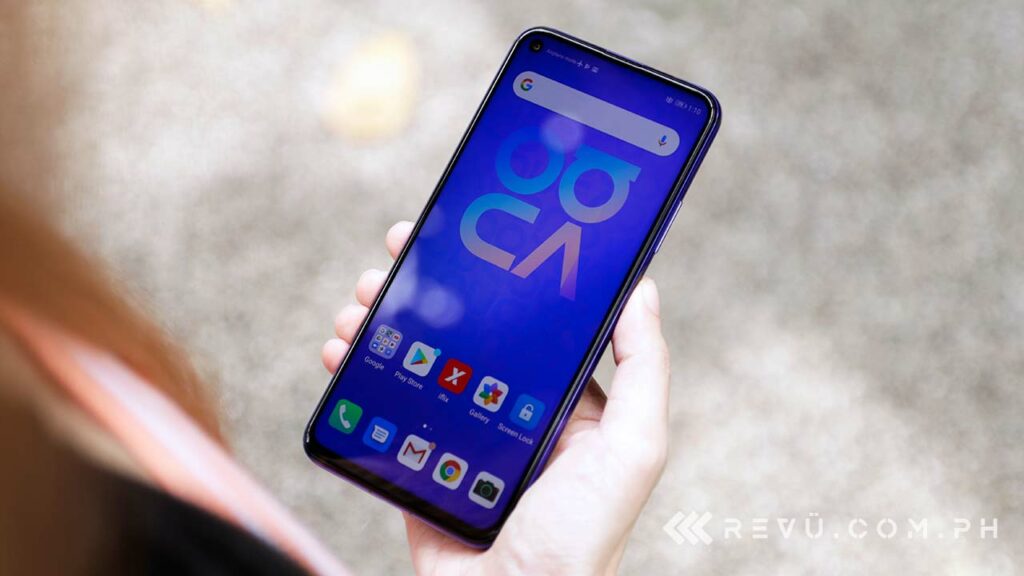 The unit itself is sized just right for it to be comfortably held with one hand. Nothing too big or small for most people.
Now, for the most obvious part: the overall look of the phone. The Huawei Nova 5T appears trendier and feels more premium than its predecessors. It's mostly glass and metal on the outside, and the sides are polished aluminum and look chic and not outdated. Plus, the 3D holographic-light effect on the back is gorgeous. Watching the light bounce off the surface is mesmerizing.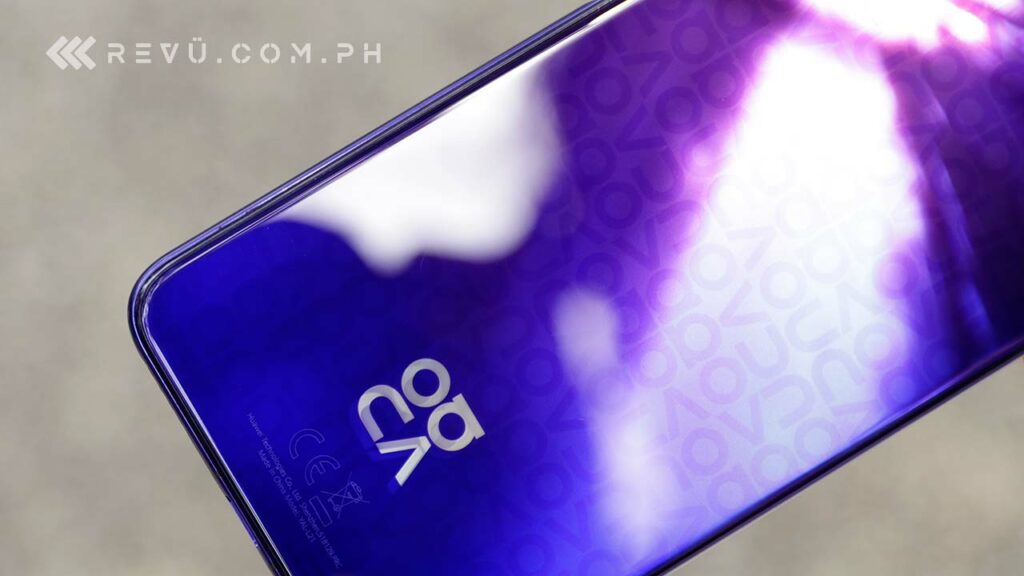 There are three color variants available in the Philippines — Black, Crush Blue, and Midsummer Purple. The latter is our favorite. Why? Extra points for the fancy gradient back with the new Nova branding spread across its entire panel! The youthful vibe is strong with this one.
Indeed, Huawei has once again proven that it is leading in smartphone design and color technology.
It 'clicks'
Huawei has fitted the Nova 5T with five AI cameras in total — four on the back and one in front.
The 48-megapixel Sony IMX586, used in flagship smartphones like the OPPO Reno 10x Zoom Edition and OnePlus 7 Pro, serves as the primary rear sensor. It's set to shoot at 12 megapixels by default, but you can always change it to 48 megapixels if you want to see more fine detail in a scene.
READ ALSO: Huawei P30 Pro's top-rated camera: Hype or not? Our review
The main camera has an ISO range of up to 102,400, which is much higher than the Apple iPhone XS Max's 6,400 and equal to that of a professional camera like the Canon 5D Mark IV. But what does that mean for you? A higher ISO setting will make the camera more sensitive, resulting in brighter photos.
With an aperture of f/1.8 — the lower the number, the better, in this case — the Nova 5T's primary camera can receive more light, useful if you're taking a picture in low light. And if you enable the AIS Super Night Mode, you'll be able to capture even higher-quality photos without a tripod or flash.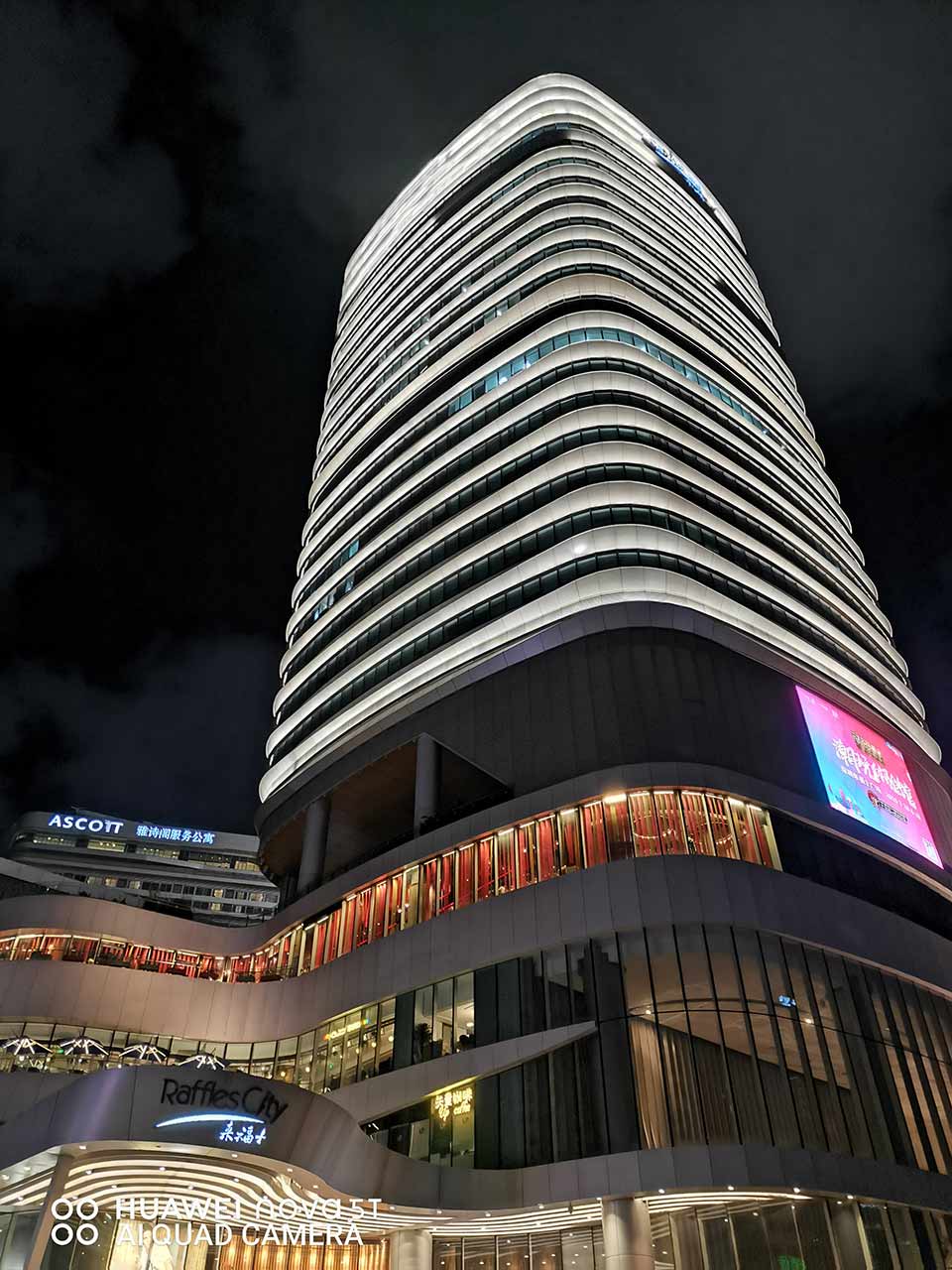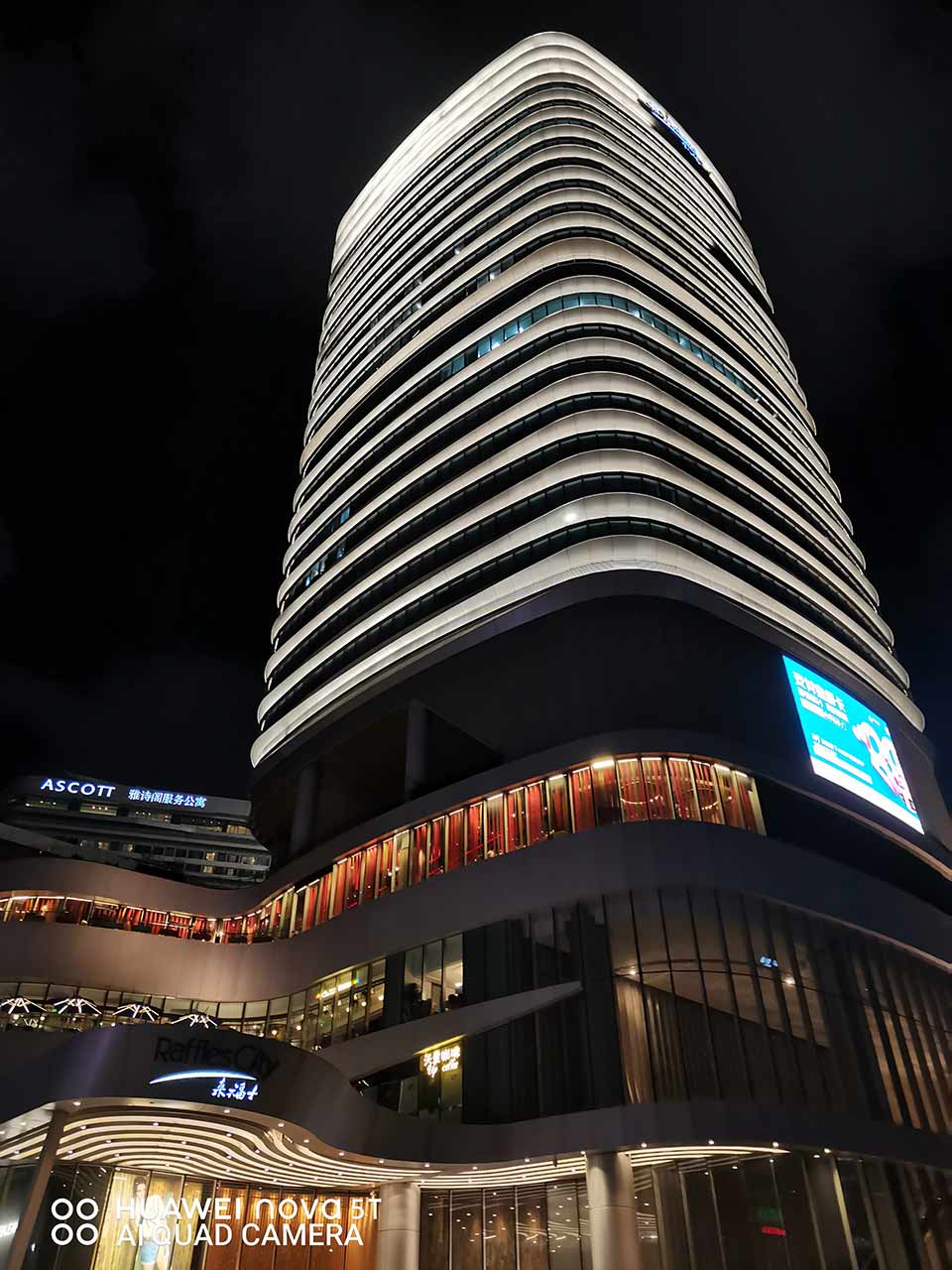 The Huawei Nova 5T is already terrific at taking pictures in low light, but if you still need brighter photos without compromising quality, go to the camera settings and click 'Night.' Look at the results!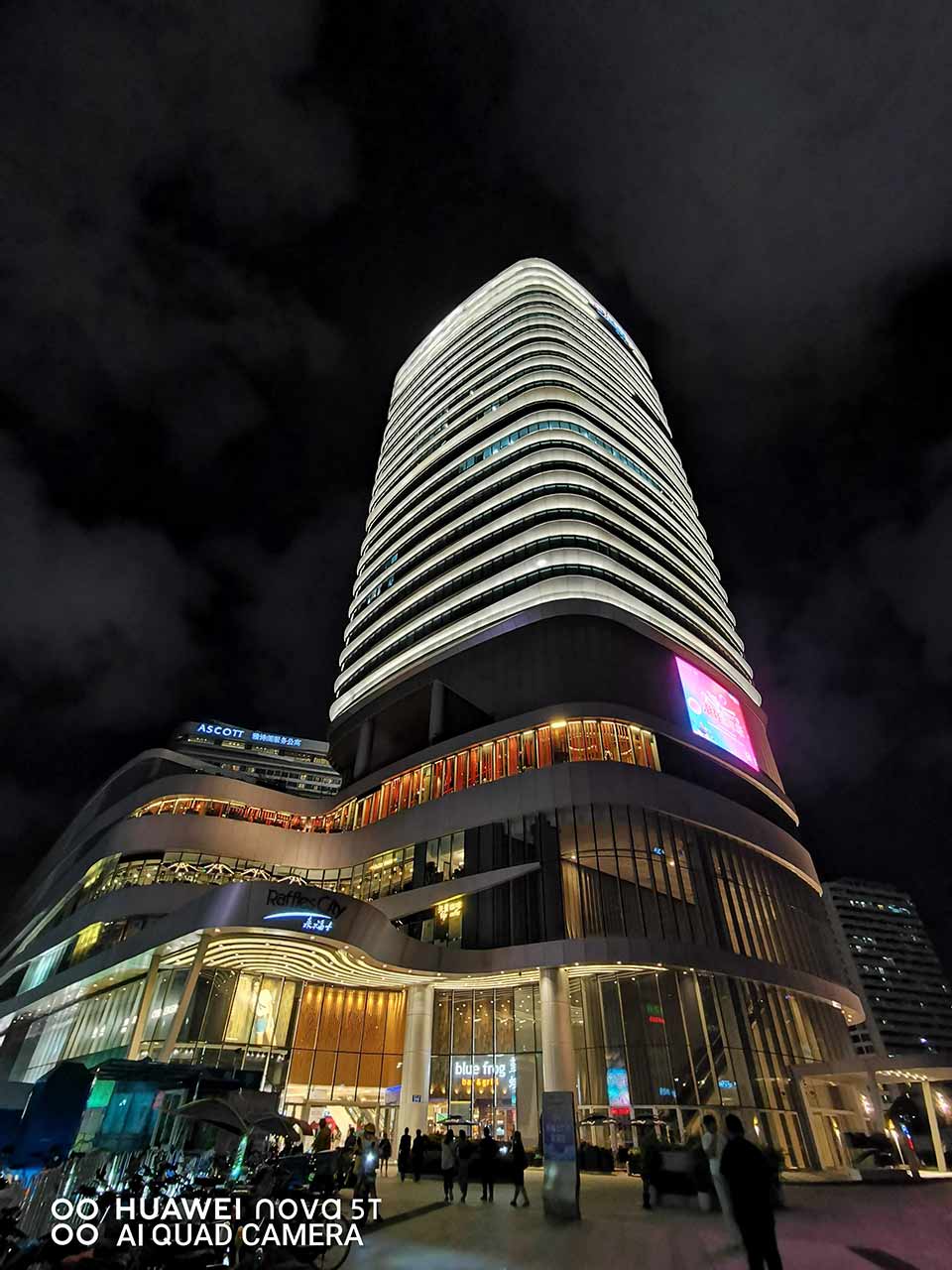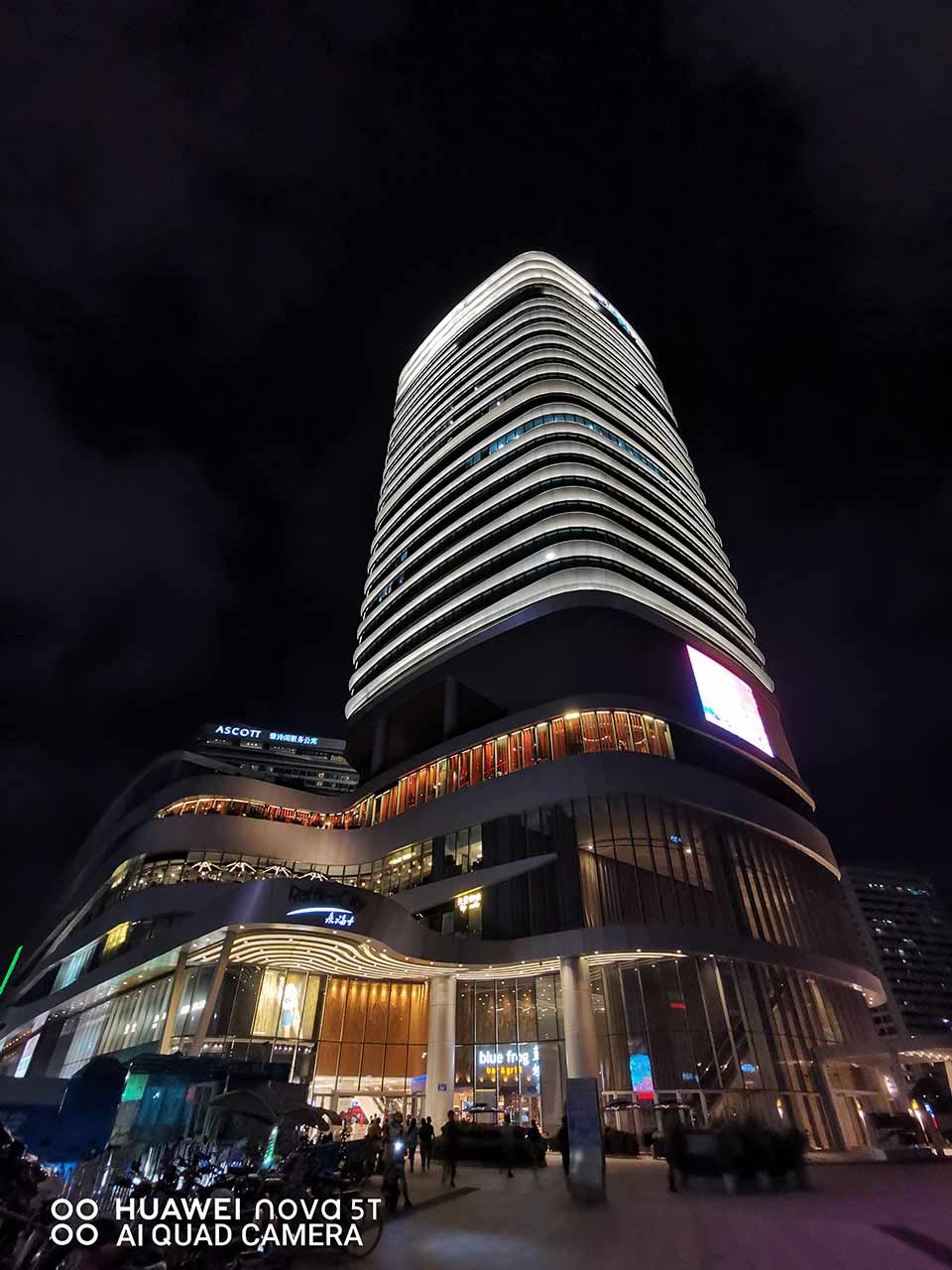 Unlike most other handsets, the Nova 5T actually lets you shoot ultra-wide-angle images in Night mode
The sensor boasts electronic image stabilization, so if you are fond of shooting videos, trust that steady and smooth videography is possible with Huawei's newest superstar. You can record at up to 4K resolution, and at 60 frames per second at that. An fps of 960 in 720p resolution — or slo-mo videos, in non-geek speak? That's a yes as well.
Steady and smooth videography is possible with the Huawei Nova 5T. If you have shaky hands and want to up the ante, use a stabilizer
Joining the Sony IMX586 are a 16-megapixel ultra-wide-angle camera with a 117-degree field of view and an f/2.2 aperture; a 2-megapixel, f/2.4 depth sensor; and a 2-megapixel, f/2.4 dedicated macro camera. Together, they can shoot stunning, high-resolution images and videos, from landscapes to closeups.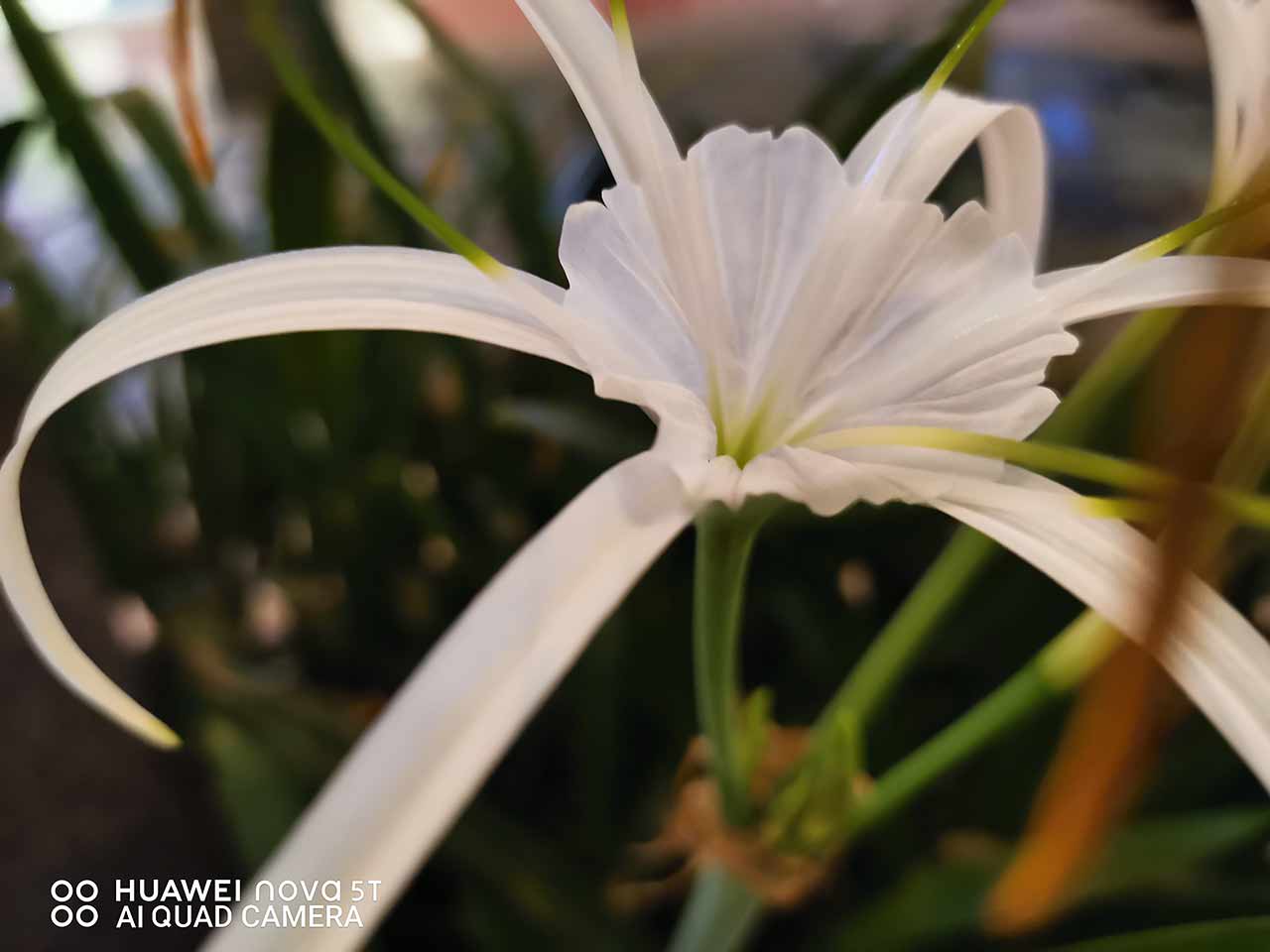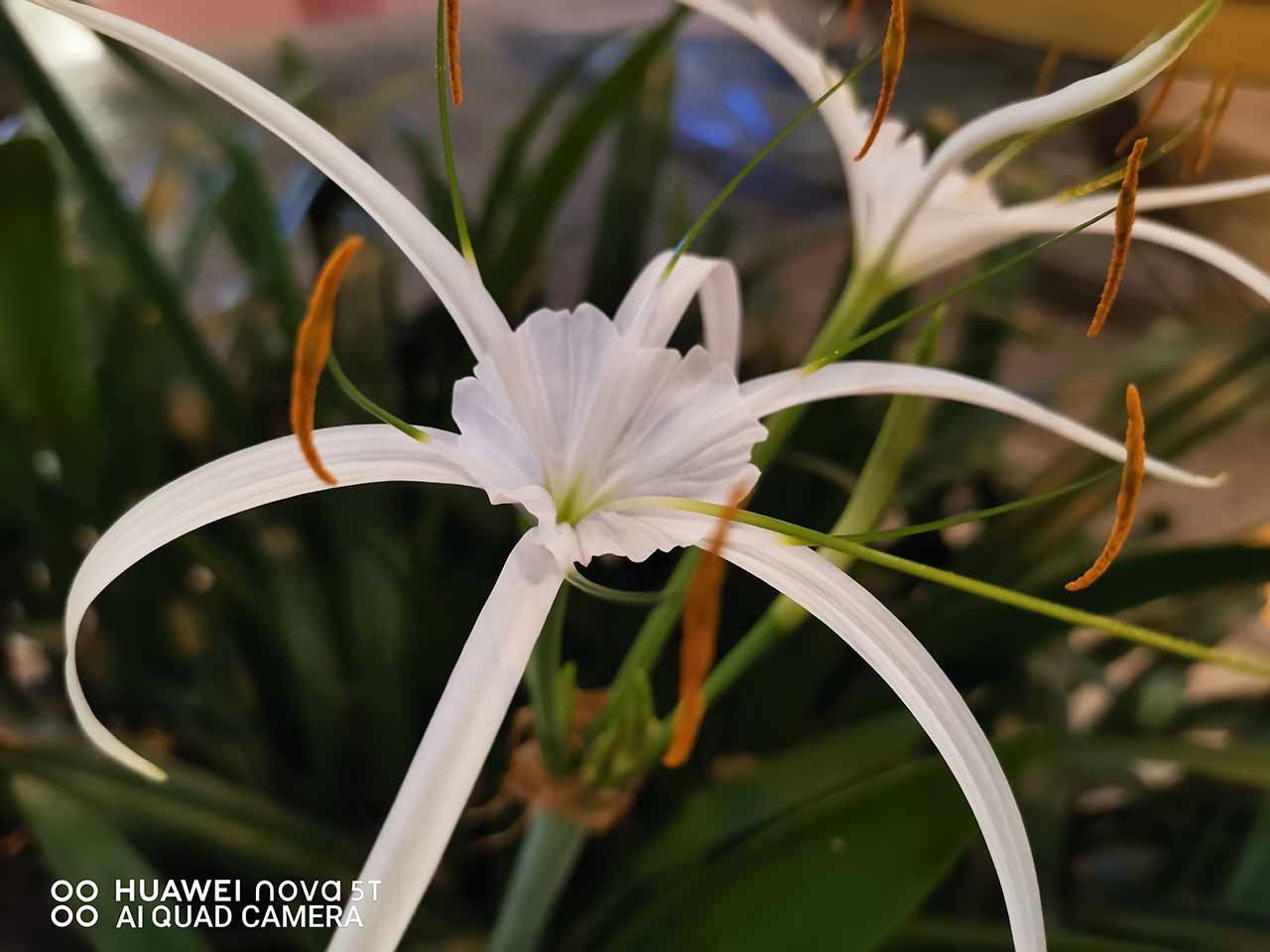 Get more dramatic, and take extreme closeups of even everyday objects! That will make simple subjects look more interesting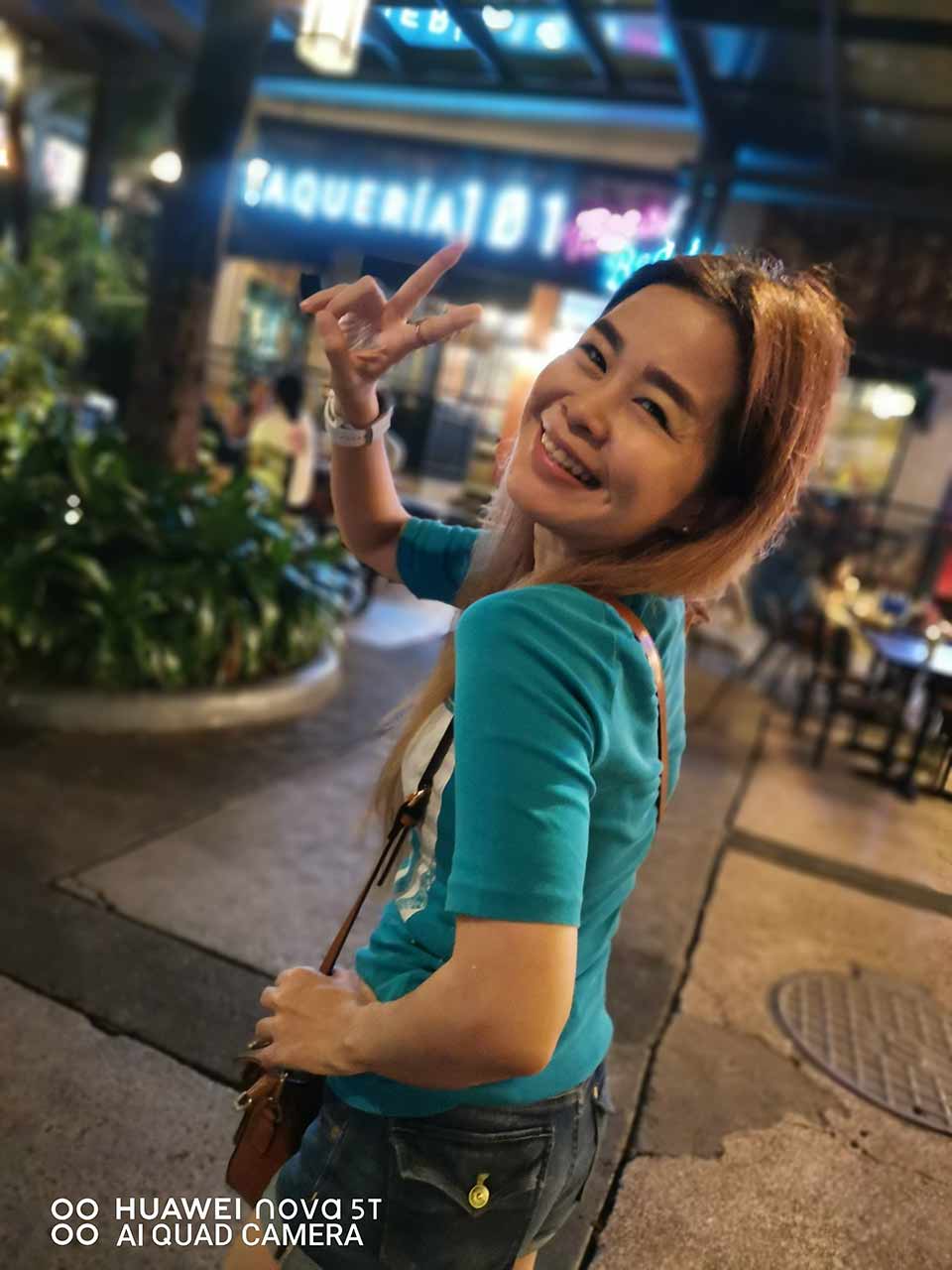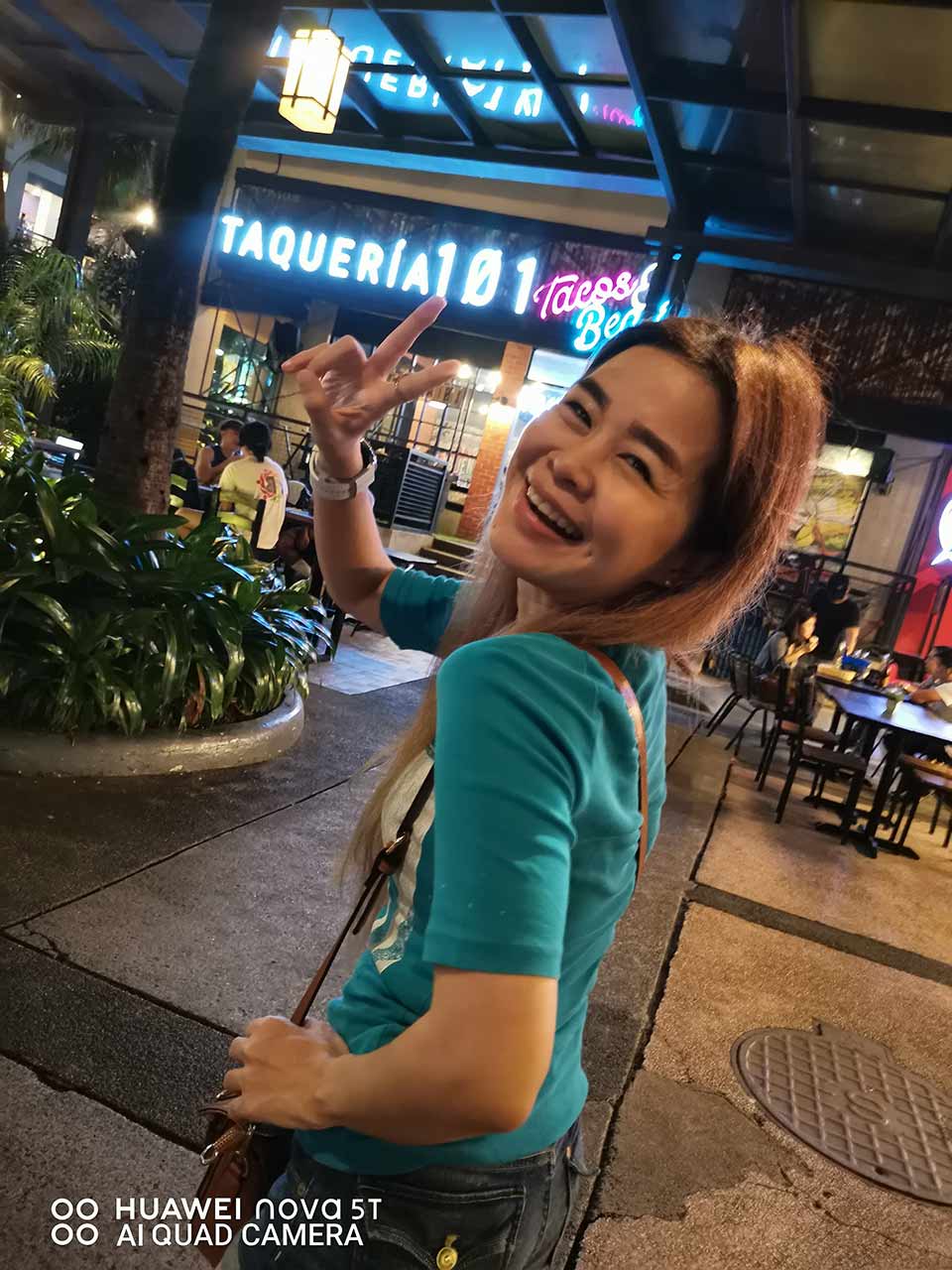 If you opt to take pictures in Portrait mode — or with bokeh effect — you can change pinpoints of light in the background of the images into different shapes
The front shooter housed in the punch hole is no slouch either. The sensor rates 32 megapixels with f/2.0 aperture and boasts a bevy of tools for taking that Instagram-worthy selfie, such as 3D portrait lighting, which simulates the effect of different types of creative lighting in a photo.
Taking selfies is easy as 1, 2, and 3! You can even use gestures to do that for you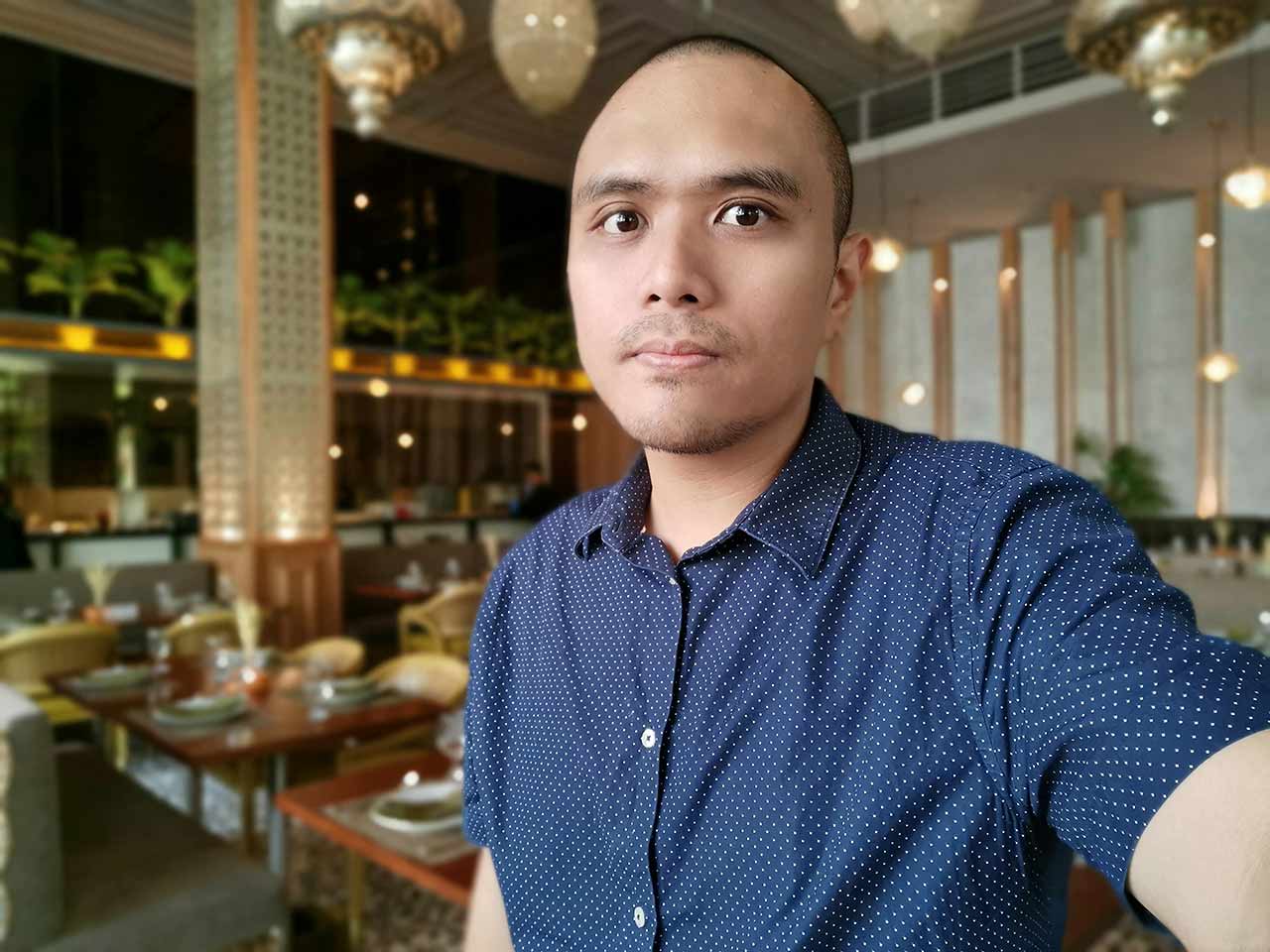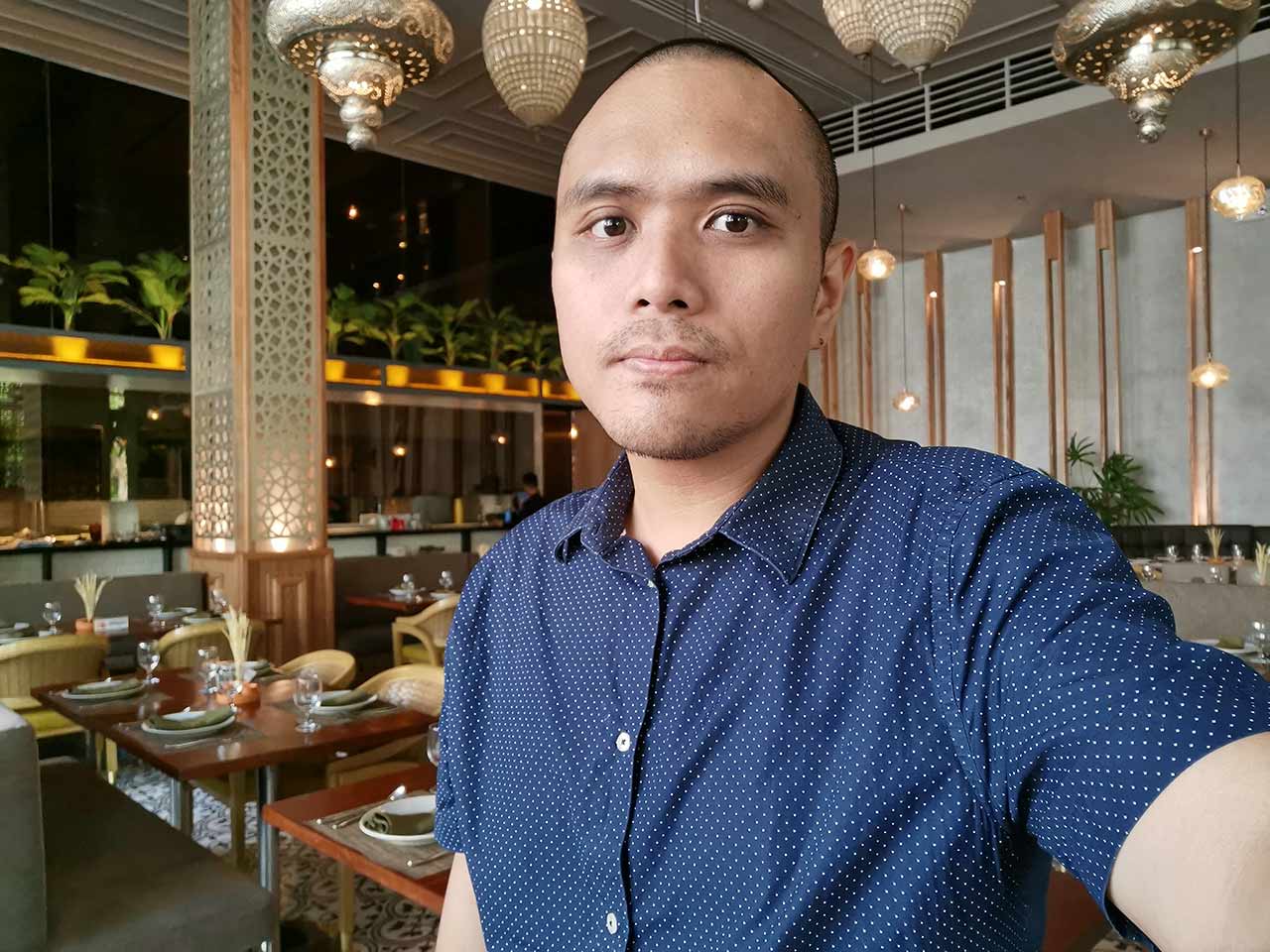 Take as many selfies as you like!
As seen in this set of selfies from our comparison article entitled Huawei Nova 5T vs Samsung Galaxy A70 vs OPPO Reno, the Nova generally takes images that are crisper and have better color representation. To think that the other two devices are more expensive, with the A70 retailing at P22,990 ($441) and the Reno priced at P26,990 ($517).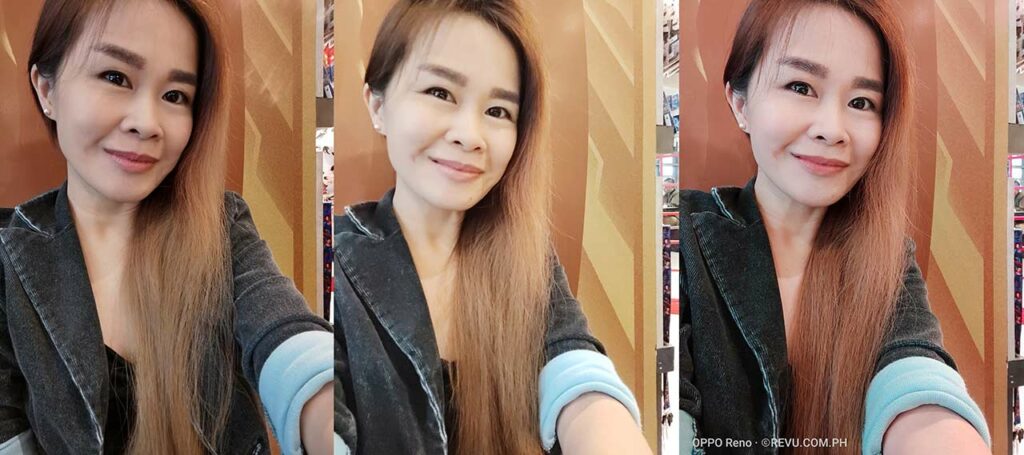 With the Nova 5T's five AI cameras, you'll find the most versatile camera setup ever in a sub-flagship phone. It will allow you to easily switch between a high-resolution primary camera to an ultra-wide-angle lens to a macro lens for that perfect shot. Having more lenses doesn't necessarily mean better photographs — but it does in this case.
We leave you with these food shots — taken in dimly lit rooms, by the way :p
All-in-one smartphone
Unless another brand surprises us before September ends, we're standing by what we said earlier: that the Huawei Nova 5T is the best flagship-grade smartphone for the younger generation.
Huawei told us that the "T" in "5T" stands for "talented." It signifies talent for design, photography, and entertainment. This Nova indeed has that — and more.
Huawei Nova 5T specs
6.26-inch IPS LCD display, 2,340 x 1,080 resolution, 19.5:9 aspect ratio
7nm octa-core Kirin 980 processor
8GB RAM
128GB storage
Quad: 48MP, f/1.8 main camera (Sony IMX586); 16MP, f/2.2 ultra-wide camera; 2MP, f/2.4 macro sensor; 2MP, f/2.4 depth sensor
32-megapixel, f/2.0 front camera
Fingerprint reader (side-mounted)
3,750mAh battery with 22.5-watt fast wired charging
EMUI 9.1 based on Android 9.0 Pie (upgradable to EMUI 10-based Android 10)
Colors: Crush Blue, Midsummer Purple, Black
---