GfK predicts that in 2020, more than 180 million 5G devices will be shipped globally, around 130 million units of which will come from the Asia-Pacific region. The market-research firm also sees the highest growth rate of the total technical consumer-goods market in emerging Asia.

With the region offering a huge potential in the 5G era, OPPO has opened a regional hub in Malaysia, which happens to have the highest average selling price among emerging Asian countries. It's the company's fourth after centers in India, the United Arab Emirates, and Germany.
SEE ALSO: Under-screen cam, no hole? This OPPO phone is the future
"[The establishment of the hub] will help us gain better insights into local markets and respond faster to consumer demand," OPPO APAC president Jimmy Yi explained.
He added, "We are determined to make our APAC operations a successful benchmark for our global expansion."
To further accelerate the growth of the region, Yi said OPPO will focus on the following:
Become a more technology-focused brand in the next three to five years by rolling out cutting-edge innovations and launching middle- to high-end products with industry-leading features;
Release more types of products and services for its nearly 100 million active users in Asia-Pacific to increase the loyalty of existing ones and expand OPPO's user base;
Further collaborate with industry partners through the company's 5G Landing Project, which now has 15 new carrier partners in the APAC region, including the Philippines' Globe Telecom; and
Expand the OPPO APAC team to 55,000 members, 95% of whom will be local talents with an international mindset.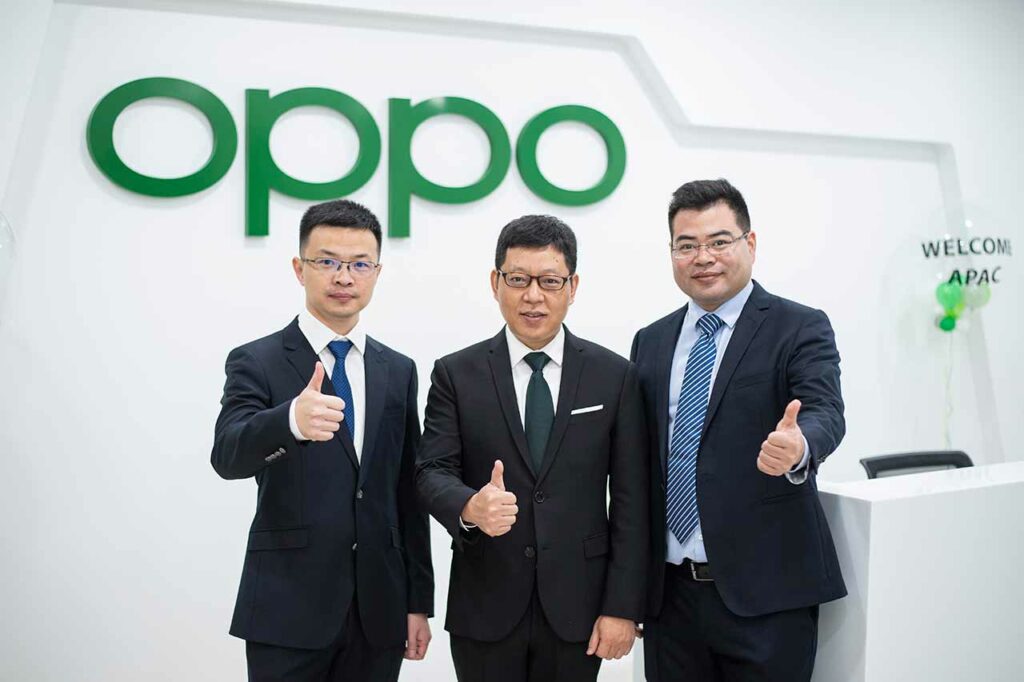 More than a smartphone company
The smartphone is still the most important product in the personal-computing category. According to GfK, it accounts for 43% of the market, with Asia-Pacific making up 50% of the global business.
But to leverage the latest technologies in an industry on the cusp of transformation as it shifts to 5G, OPPO is focusing on expanding its portfolio by developing products that go beyond the smartphone even as it prepares to launch the Reno 3 series and Find X2. It is pushing for intelligent connectivity to improve user experience and boost tech productivity and efficiency.
At the OPPO APAC Region Hub launch, it showcased the devices to expect from the brand. The equipment serve as mobile access points in the 5G era.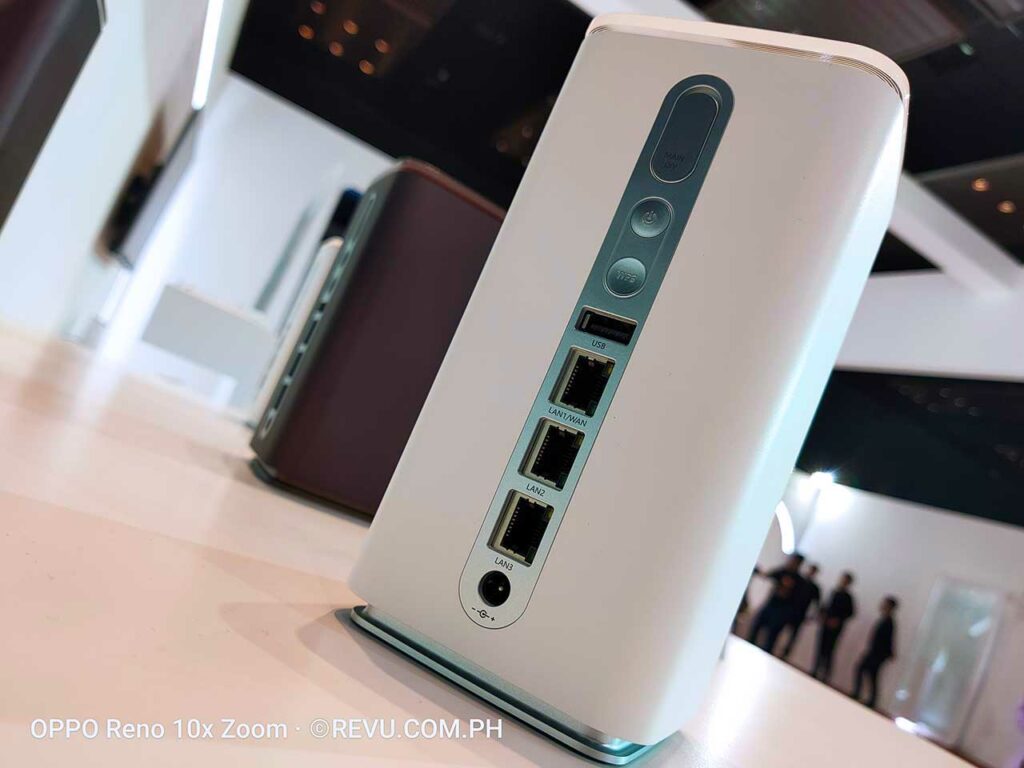 One of those on display was the OPPO 5G CPE T1 router, which is powered by Qualcomm's Snapdragon X55 5G modem. It's compatible with both standalone and non-standalone modes to support a wider range of applications. It also enables dynamic spectrum sharing and global 5G roaming. Check out the connection hub's complete specs below:
Snapdragon X55 modem, up to 5Gbps downlink rate
SA, NSA modes
5G spectrum: 5G/4G spectrum sharing, sub-6 GHz
O-Reserve 5G antennas, 4 best gain out of 8 antennas
4×4 MIMO, up to 6.7dBi antenna gain
2.4GHz & 5GHz dual bands
2×2 MU MIMO
White, Brown
92mm x 92mm x 180mm (minimal size in the industry without performance compromise)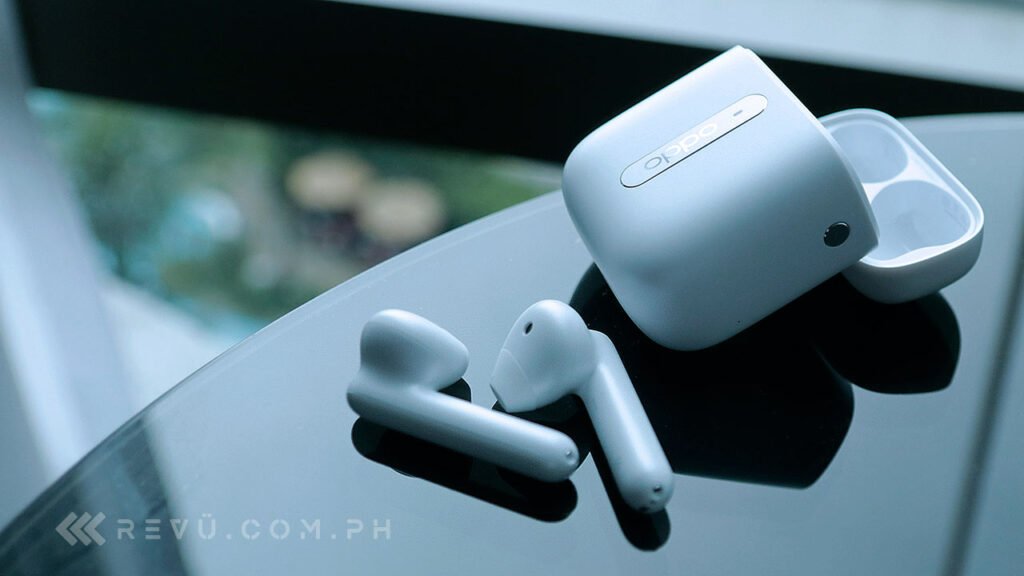 OPPO debuted the Enco Free true-wireless earphones. They use low-latency dual-pass Bluetooth technology and come with ultra-dynamic speakers. They cost RM499 (P6,104 or $121) in Malaysia.
The headphones are not available in the Philippines yet, but they should be released in the first quarter of 2020, as early as January. Click on this link for our unboxing and initial impressions of the Enco Free TWS earbuds.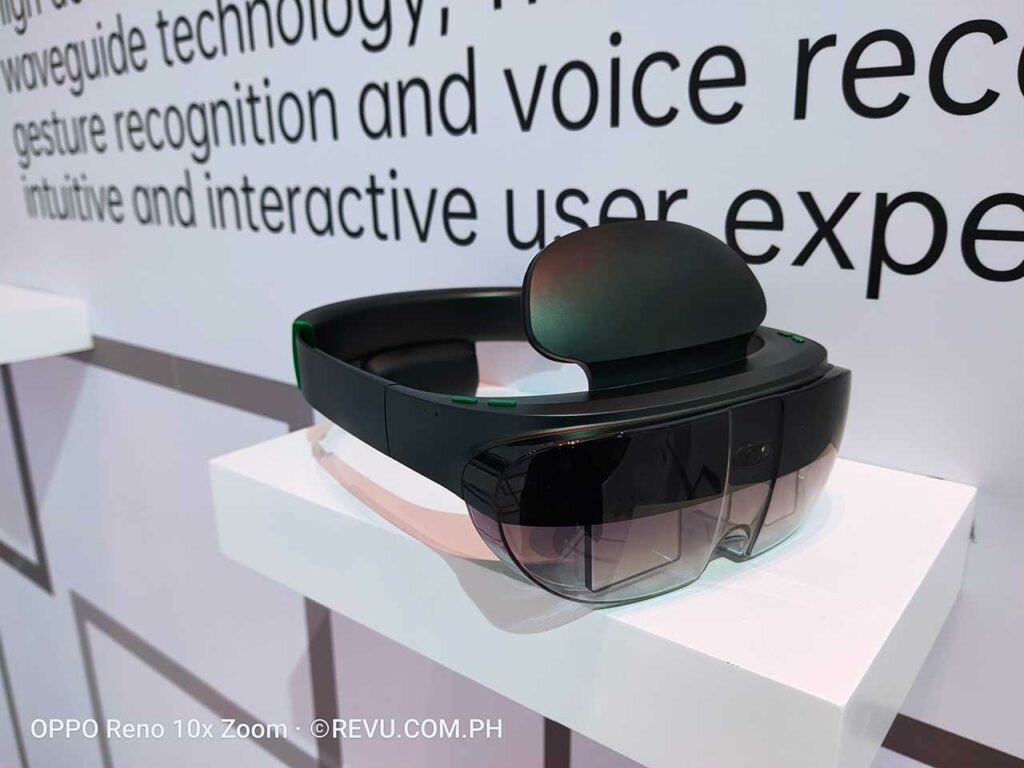 OPPO likewise put on display its first AR smart glasses, which are equipped with a time-of-flight sensor. They make use of an algorithm that enables 3D environment sensing and 3D reconstruction for an unlimited augmented-reality experience.
The short video below was taken at the company's Inno Day in Shenzhen, China, but it should give you an idea of how OPPO is seriously exploring AR.
Our very first on-stage demo of #OPPOARGlass at OPPO INNO DAY 2019! #CreateBeyondBoundaries ???? pic.twitter.com/v9N5PPEdOy

— OPPO (@oppo) December 10, 2019
1st onstage demo of the OPPO AR smart glasses
Other cutting-edge technologies showcased were achievements in fast-charging technology, 5G, imaging, and software optimization.
When asked if they will offer mobile services in Asia-Pacific, OPPO vice president and president of global sales Alen Wu told us at Revü that they will roll them out in the future. In a separate interview panel, another company executive refused to give details "about services that have not been launched yet."
Which has made us all the more excited about the technologies OPPO has in store for consumers.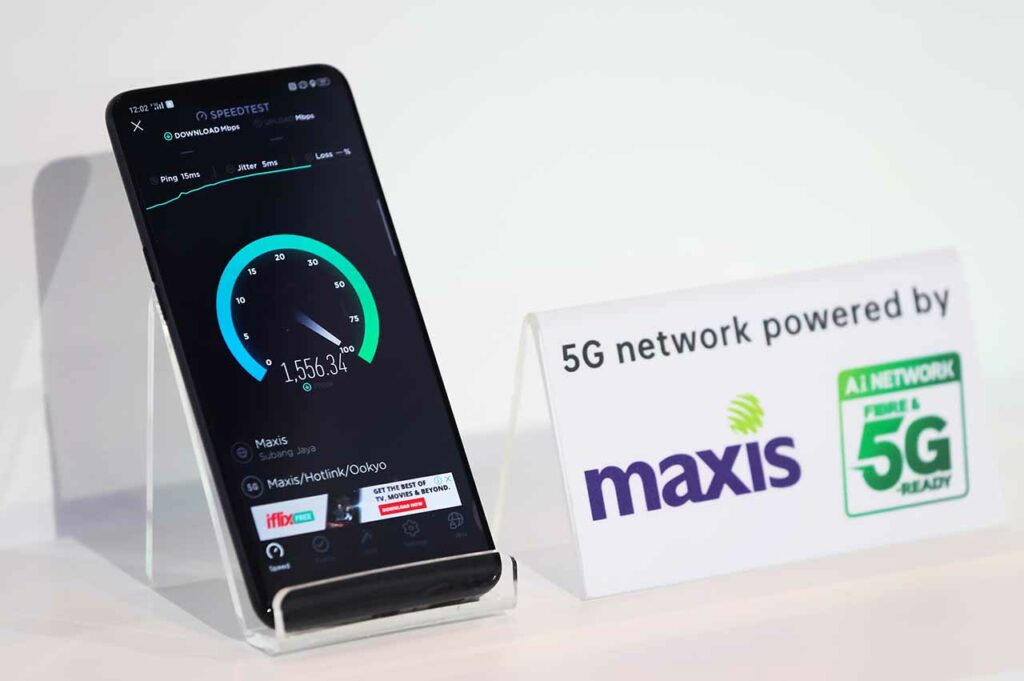 "We are facing a key moment in history. With the advent of 5G, the next five years will offer an opportunity for growth," Yi revealed.
He explained that for the past two years, OPPO has been laying the groundwork for expansion by investing in research and development. In fact, the company has allocated US$7 billion in R&D over the next three years as a sign that it is strengthening its tech leadership.
READ ALSO: Watch: Cloud gaming on the OPPO 5G smartphone
Yi said, "We are confident that we can connect different markets, partners, devices, services, and consumers in Asia-Pacific to create together a better tomorrow and achieve our mission to be in APAC for APAC."
He added, "This will be a crucial moment for OPPO, and we are ready for it."
---