The OPPO Enco Q1 is a surprisingly good pair of noise-cancelling wireless earphones that won't break the bank. But the new OPPO Enco Free, which the company will launch on December 26 alongside the Reno 3 series, could very well establish OPPO as the brand to watch for in the wireless-audio-devices market.

(Update, March 12, 2020: They're on sale in the Philippines! Read OPPO Enco Free now available in the Philippines.)
(December 29: Our review is up! Read OPPO Enco Free review: Great features at a budget-friendly price.)
(December 19: You may want to read these related articles: How OPPO is preparing for the 5G era in Asia-Pacific and Under-screen cam, no hole? This OPPO phone is the future.)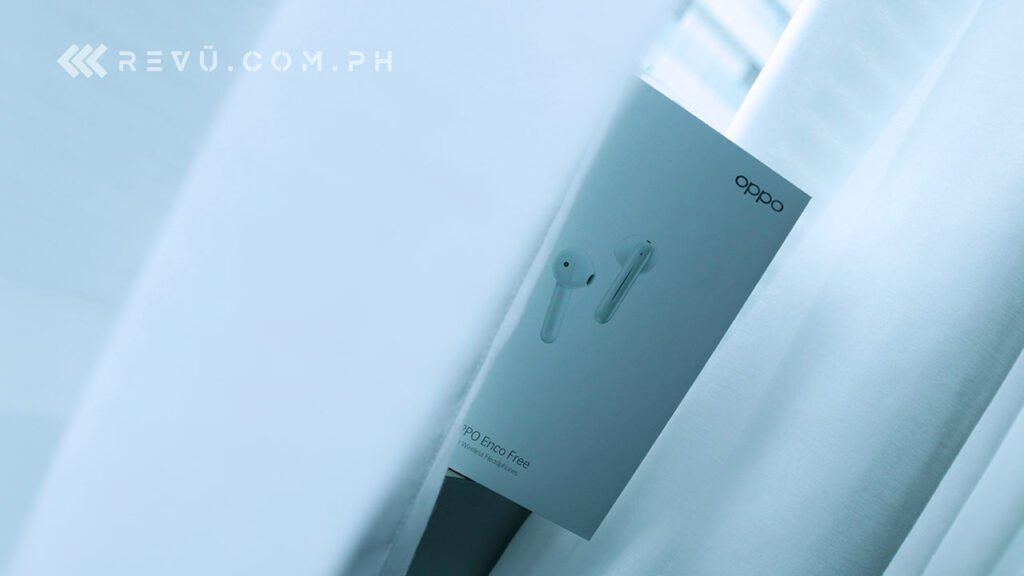 We got to try out the Enco Free at the company's ongoing Asia-Pacific Region Hub event in Kuala Lumpur, Malaysia, ahead of its unveiling (and possible release) later this month. Here are our impressions.
The OPPO Enco Free, much like the Apple AirPods 2 and Huawei FreeBuds 3, are true-wireless earphones with a charging case in a handy and convenient package. They have an open-fit design, meaning they sit gently on your ears rather than going around them. They have elongated stems, too, which house dedicated microphones for picking up your voice.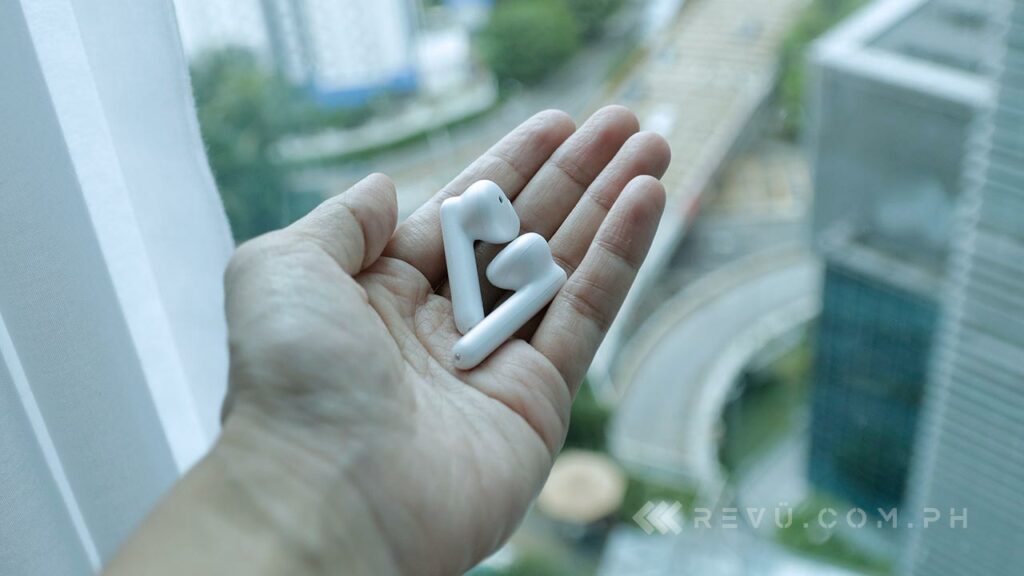 And, yes, they look like cousins of Apple's AirPods, especially with their glossy, all-white finish, though the Enco Free also come in black and pink. However, unlike the latter, the Enco Free have silicone in-ear tips to offer a more adaptable fit and help the buds stay in place. This design might also prove effective in directing sound into the user's ears and dampening the sound around you, even if only a little.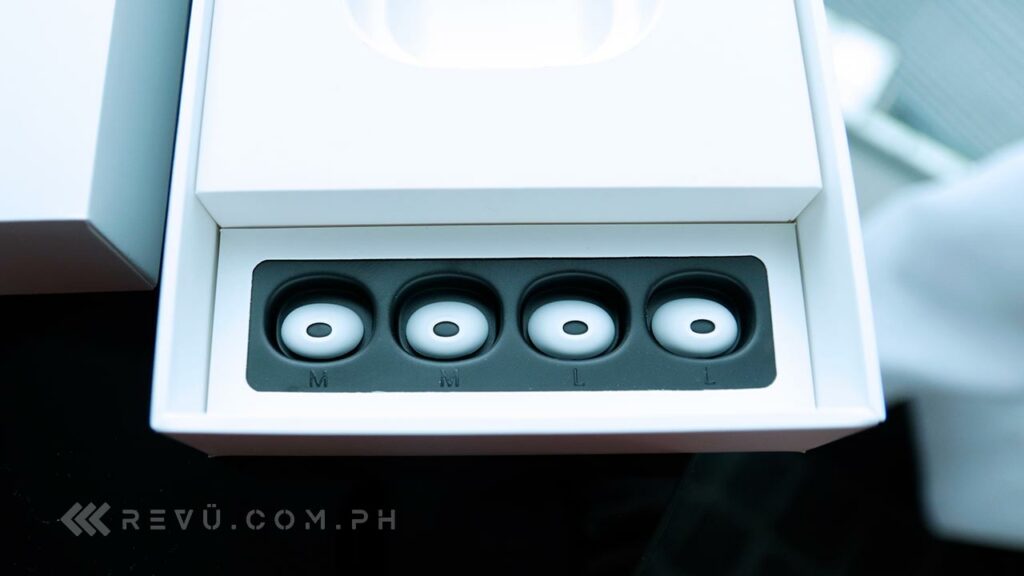 The earphones support Bluetooth 5.0 for a wireless range of about 10 meters. They house 13.4mm dynamic drivers to deliver sound. And while the OPPO Enco Free don't have active noise cancelling, the audio quality is more than good enough for movies, podcasts, and less complex music genres like pop and rock.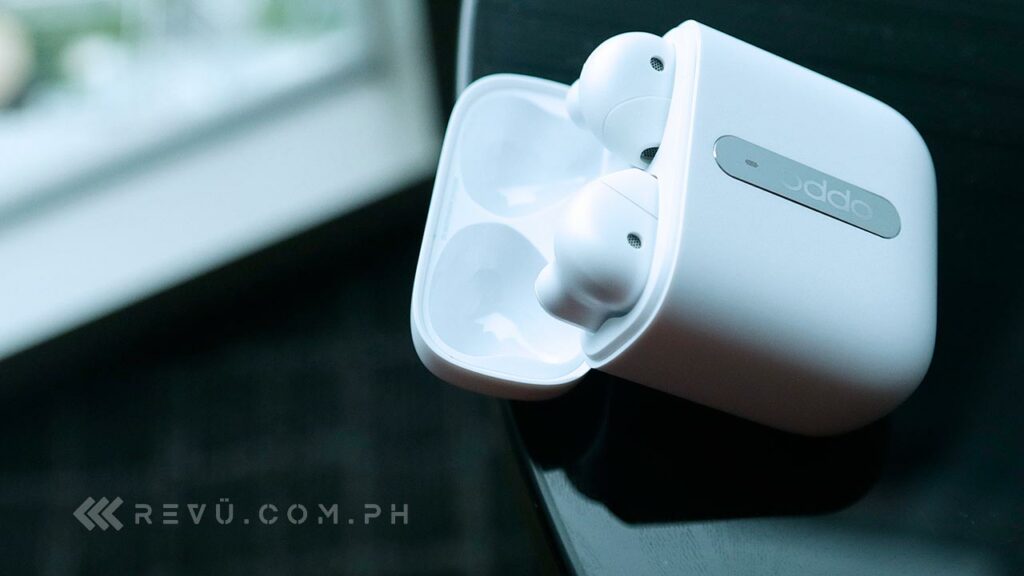 The case has a smooth-matte surface and features OPPO's branding in silver on the front. It's small, lightweight — and, more importantly, it doubles as a wireless charger for the earphones. At the bottom, there's a USB-C port to recharge the case and buds.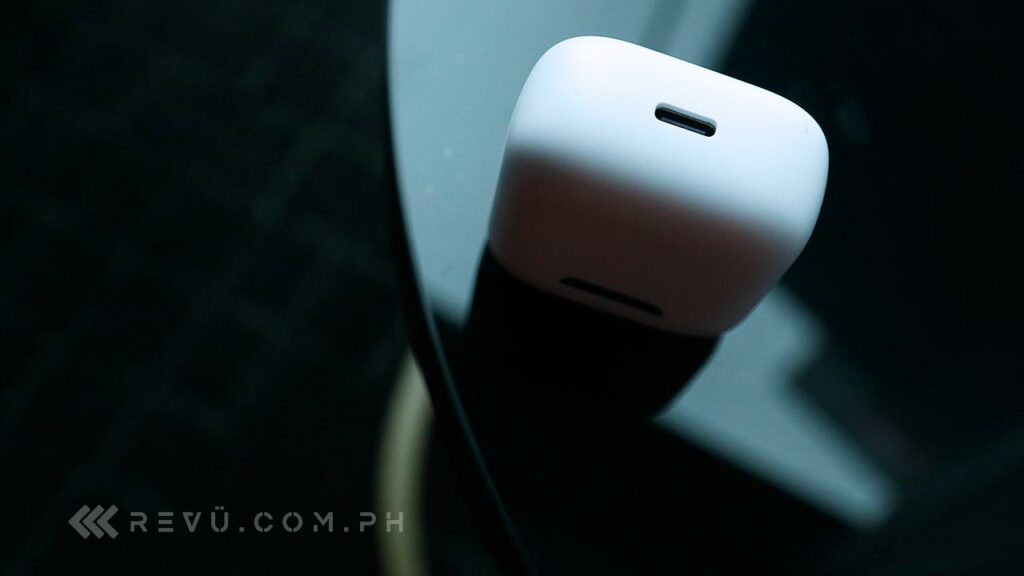 OPPO says the Enco Free can deliver up to 20 hours of continuous use with the case. It should easily get you through a long flight or road trip. If you're not a heavy user, the battery life should last an entire week. The buds themselves have a claimed battery life of 5 hours at 50% volume on a single charge. That's pretty much standard across the category.
We'll have more about the OPPO Enco Free this month. But so far, they are shaping up to be quite an excellent choice for audio enthusiasts who need the freedom of movement afforded by this set of wireless earphones.
---