Realme is not about to let up from releasing new phones. In China, it's getting ready to launch a lineup that has a never-before-seen feature in any of its devices.
(Update, September 1: Just launched! Read this for more details: Realme X7, Realme X7 Pro priced from around $264.)
Sporting an AMOLED screen with a 120Hz refresh rate, the Realme X7 series will be unveiled September 1. AMOLED plus 120Hz? Now, that's a first for the world's fastest-growing smartphone brand. The display of the Realme X3 SuperZoom, for example, refreshes at 120 times per second, but it's of the LCD variety.
SEE ALSO: Realme X3 SuperZoom review: Incredible hardware, sub-flagship price
We already know the other confirmed details of the Realme X7's front panel: punch hole, 240Hz touch-sample rate, 1,200 nits of brightness, 4,096 levels of intelligent brightness adjustment, DC Dimming function. Today, we finally see for the first time how it looks from the back.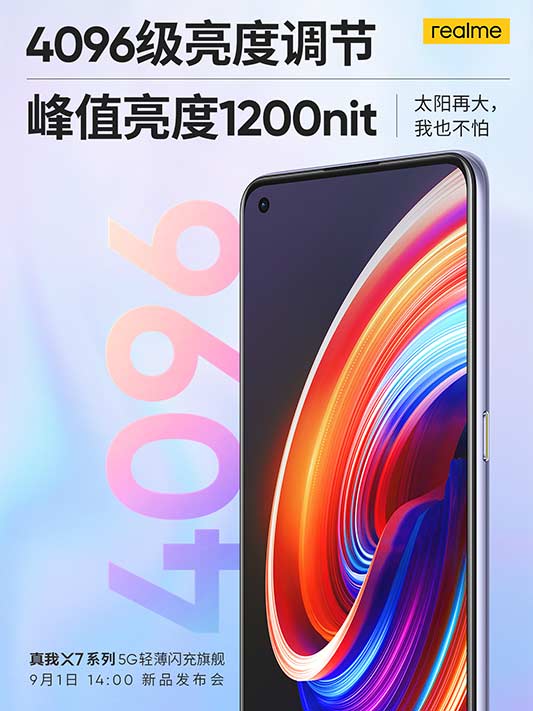 Realme has shared on Chinese social media platform Weibo several picture teasers of the handset. The model shown has a huge "Dare to Leap" wording plastered vertically from the bottom to the top of the rear panel, different from the one that was spotted on the site of China's TENAA certification authority, which is believed to be the Realme X7 Pro. So we're thinking that this might be the rumored Realme X7 Pro Ultra.
Here, you can clearly see a rectangular 64-megapixel quad-camera module with a flash on the upper-right side of the back. We personally like the gradient color of the teased X7 unit. We think it has managed to look trendy and elegant at the same time.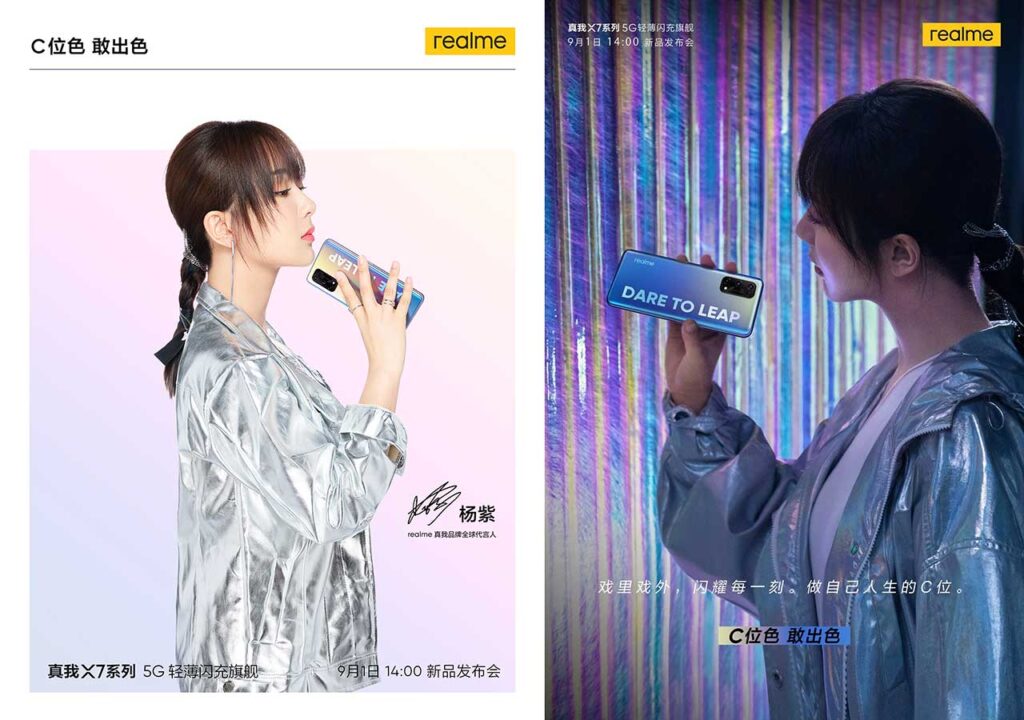 Based on the specs that surfaced on TENAA's website, the Realme X7 Pro Android 10 smartphone features a 6.55-inch FullHD+ screen, a chip that is expected to be the MediaTek Dimensity 1000+, up to 8GB of RAM and 256GB of storage, 5G connectivity, a 32-megapixel selfie shooter, and one 8-megapixel and two 2-megapixel cameras to assist the main sensor. The battery is said to be rated at 4,500mAh and has support for 65 watts of fast charging.
READ ALSO: Realme V5 5G is world's cheapest 5G phone thus far
The Realme X7 Pro Ultra, on the other hand, allegedly boasts a Qualcomm Snapdragon 865 processor and a battery with support for 125-watt UltraDart fast charging, a technology the company announced a few weeks ago.
Hopefully, the Realme X7 series will be launched in the Philippines, too. The local office has just released the Realme C15 budget phone. It's probably high time for us to get more premium devices from the brand at this time.
---