Moonton recently rolled out its Project NEXT update for Mobile Legends: Bang Bang, easily one of the most popular MOBAs for Android and iOS devices now.

Project NEXT is a major overhaul and brings new character models, battle effects, and other in-game visuals, as well as hero revamps and adjustments to make Mobile Legends feel more balanced and competitive.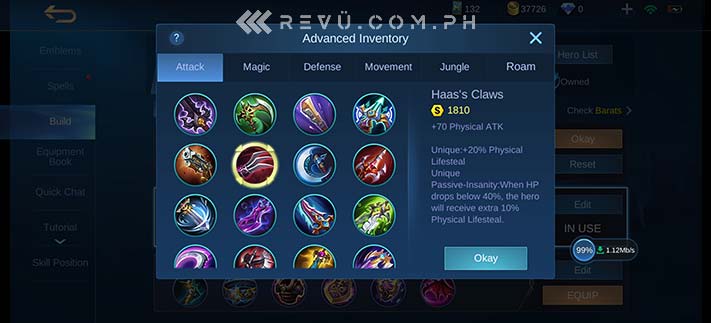 To be clear, it is divided into two phases. The first phase is out now, whereas the second phase will be released later this year. The initial update is huge, though, and might be overwhelming to casual and returning Mobile Legends players alike.
That said, we listed down the top Project NEXT features to guide you through the major overhaul and help get you up to speed on the game. But before that, you may want to watch our raw gameplay first.
Mobile Legends: Bang Bang's Project NEXT update: Our raw gameplay video
Revamped heroes
One of the most anticipated changes to Mobile Legends is its ongoing hero revamp in a bid to make its oldest heroes fit in with the meta, which refers to the most popular team composition in the current game. Besides the changes to the visuals, adjusted heroes feature new voiceovers and skills.
The list of updated heroes released in the first phase of Project NEXT include the following:
Alucard
Eudora
Layla
Miya
Saber
Tigreal
Zilong
These heroes also get mini remodels:
Alice
Chou
Fanny
Hilda
Nana
Rafaela
Roger
Ruby
Personally, we think that the new Layla is much stronger in the Project NEXT update, so don't be surprised to see more players pick the hero in ranked matches.
Improved laning
Project NEXT brings a new laning system to Mobile Legends. Laning refers to the top, middle, and bottom areas of the map, which players will be tasked to defend.
With the latest update, the top and bottom lanes will provide experience and gold bonuses for specific types of heroes. The top lane, for example, is better suited for marksmen because it will give them more gold to help them farm equipment faster. Meanwhile, the bottom lane is more key than ever for tank and fighter types.
Jungle role
Project NEXT introduces new mechanics to the jungle role in Mobile Legends. The Retribution spell is now required to purchase jungle equipment, and some of these items provide a higher damage boost to monsters.
Further, junglers will now gain less experience from minions during the first three minutes of each match. Jungling in Project NEXT will feel different and may take a while to get used to, so don't get frustrated if you don't immediately have success.
SEE ALSO: NBA 2K21 for Switch review: Pretty, portable fun
The introduction of experience and gold lanes also means junglers will likely be left alone for the first few minutes of the match, as marksmen and tanks will be more incentivized to stay in their lanes.
There are many other changes to the game, and most of them are cosmetic upgrades. As far as big improvements go, the three mentioned here are the ones to look out for.
Let us know what you think of Project NEXT in the comments below. Did Moonton do enough to make Mobile Legends: Bang Bang look and play better? We'd love to hear from you.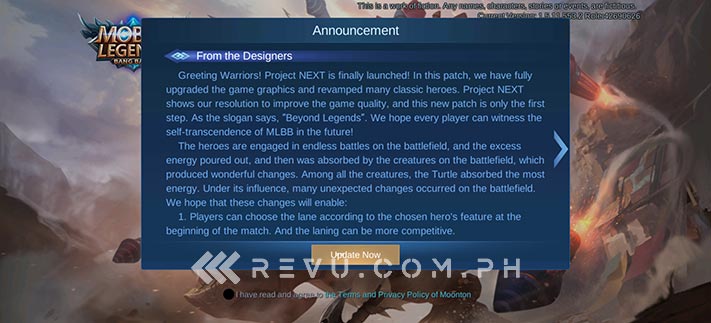 ---