Huawei Philippines is not about to rest just yet. After launching the Huawei Watch Fit and its official online store, the company has announced that it's introducing new tablets.
(Update, October 17: Highly recommended! We tell you why in this article: Why the MatePad T 10s may be perfect for your child and family.)

(Update, October 4: We have the prices, specs, and preorder promos plus an "initial impressions" article on the Huawei MatePad T 10s.)
In an email alert, Huawei has revealed that the MatePad T series — "an even better tablet" lineup — is coming September 30th. We don't know just yet if that's the date of the launch, the availability, or the start of the preorder period, but we will update this story as soon as we get more information.
The manufacturer didn't say which specific models it's bringing here as well. Upon checking its local website, however, there's already a Huawei MatePad T 10 and a Huawei MatePad T 10s listed there. So we're pretty sure that the said units are the ones teased by Huawei.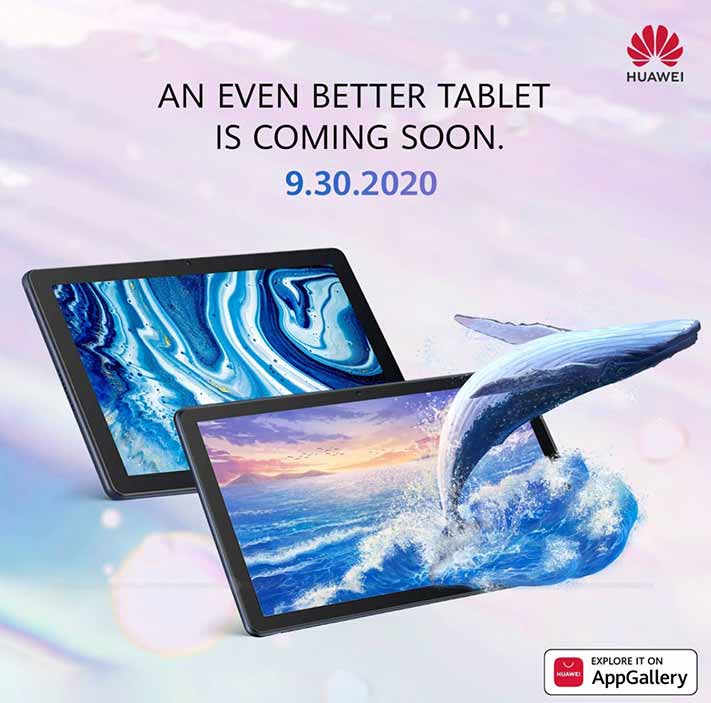 So what's the difference between the two? The biggest distinction lies in the screen. While the MatePad T 10 features a 9.7-inch IPS display with 1,280 x 800 resolution, the MatePad T 10s gets a bigger one at 10.1 inches — and with 1,920 x 1,200 resolution at that.
SEE ALSO: These tablets are perfect for online learning and leisure
The T 10s version also boasts a Harman Kardon-engineered sound system, LTE connectivity, 3GB of RAM, 64GB of expandable storage, and faster, 10-watt USB-C charging. The regular T 10, on the other hand, is supported by Huawei Histen 6.1 technology, connects to Wi-Fi, has 2GB of RAM and 32GB of built-in storage — at least based on Huawei Philippines' website — and support for 5-watt USB-C charging.
READ ALSO: Huawei MediaPad T3 8 vs Samsung Galaxy Tab A: Budget-tablet showdown
The rest of the features? They're the same. See the full specs of the Huawei MatePad T 10 and Huawei MatePad T 10s below to easily digest what each tablet has to offer. Don't forget to check this site from time to time for the pricing details. In Russia, where the two models are already available, the T 10 is retailing at ₽11,990 (roughly P7,581 or $156) while the higher-specced device is priced at ₽17,990 (P11,365 or $234).
Huawei MatePad T 10s specs
10.1-inch IPS display, 1,920 x 1,200 resolution, 60Hz refresh rate
Octa-core Huawei Kirin 710A with LTE
3GB RAM
64GB expandable storage
5-megapixel, f/2.2 rear camera
2-megapixel, f/2.4 front camera
5,100mAh battery with 10-watt USB-C charging
EMUI 10.1 based on Android 10
Dual speakers
Color: Deepsea Blue
Huawei MatePad T 10 specs
9.7-inch IPS display, 1,280 x 800 resolution, 60Hz refresh rate
Octa-core Huawei Kirin 710A
2GB RAM
32GB expandable storage
5-megapixel, f/2.2 rear camera
2-megapixel, f/2.4 front camera
5,100mAh battery with 5-watt USB-C charging
EMUI 10.1 based on Android 10
Dual speakers
Color: Deepsea Blue
---