OPPO has launched the OPPO Reno 4 Z 5G in the Philippines as the brand's most affordable 5G phone next to the Find X2 Pro.
Though the device lacks some of the features of the standard — and slightly cheaper — Reno 4, most notably an OLED screen, the Reno 4 Z 5G makes up for it with faster specs, including a 120Hz display and a more powerful chipset that supports the latest 5G standard for super-fast, low-latency wireless internet.
But are these upgrades enough to warrant a recommendation over similarly priced handsets in the midrange? And how does the rest of the phone hold up? Find out in our full review of the OPPO Reno 4 Z 5G.
Price and availability
In the Philippines, the OPPO Reno 4 Z 5G has a suggested retail price of P20,990 (around $436 converted) unlocked and is available in Ink Black and Dew White colors. It also comes bundled with a pair of Rock Space EB51 wireless earbuds worth P3,199 ($66).
If you need a 5G data plan to go with your phone, Globe offers the Reno 4 Z 5G on Globe's ThePlan1799 with only P500 ($10) cash out. The subscription comes with the following:
16GB of data per month;
unlimited All-Net text per month;
unlimited calls to Globe/TM per month;
50 minutes of All-Net calls per month;
1GB of data allocation for Facebook access per month;
free subscription to Amazon Prime Video for 6 months (no data included); and
3 months of subscription to iflixVIP (no data included).
At Smart, the Reno 4 Z 5G is available on the Smart Signature Device Plan 1499 with a one-time cash out of P3,520 ($73). It's a cheaper plan that includes:
10GB of data;
unlimited On-Net calls;
100 minutes of AnyNet calls; and
unlimited AnyNet texts.
You can buy the handset at Globe and Smart stores nationwide. It's not listed on any of OPPO's brand stores on Lazada and Shopee for now. As far as we know, it's a telco-exclusive phone that aims to push 5G adoption in the midrange.
Hardware
Surprisingly, the Reno 4 Z 5G resembles OPPO's older F series phones than the Reno 4, which has a curvier design. The 5G-enabled Reno has an all-plastic exterior and flat front and rear panels held together by a rounded frame.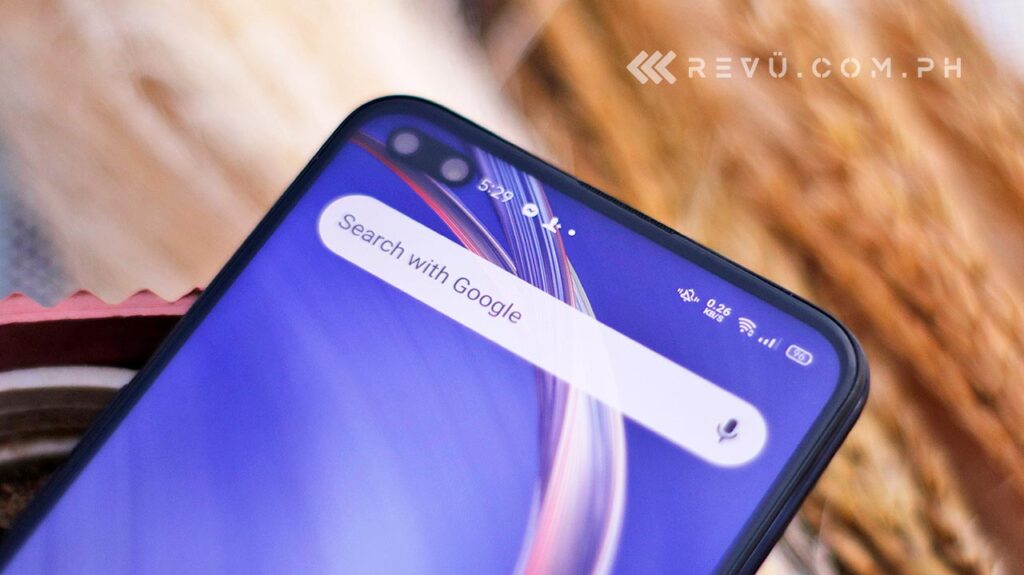 The bezels on the phone are reasonable especially in the chin area, and there is no notch along the top bezel. Instead of a cutout in the middle, you get a dual punch hole for two front-facing cameras, which includes a depth-sensing cam for better bokeh in portrait selfies. The volume buttons are on the left, while the power/wake key sits on the right and has a fingerprint reader built in for convenient unlocking.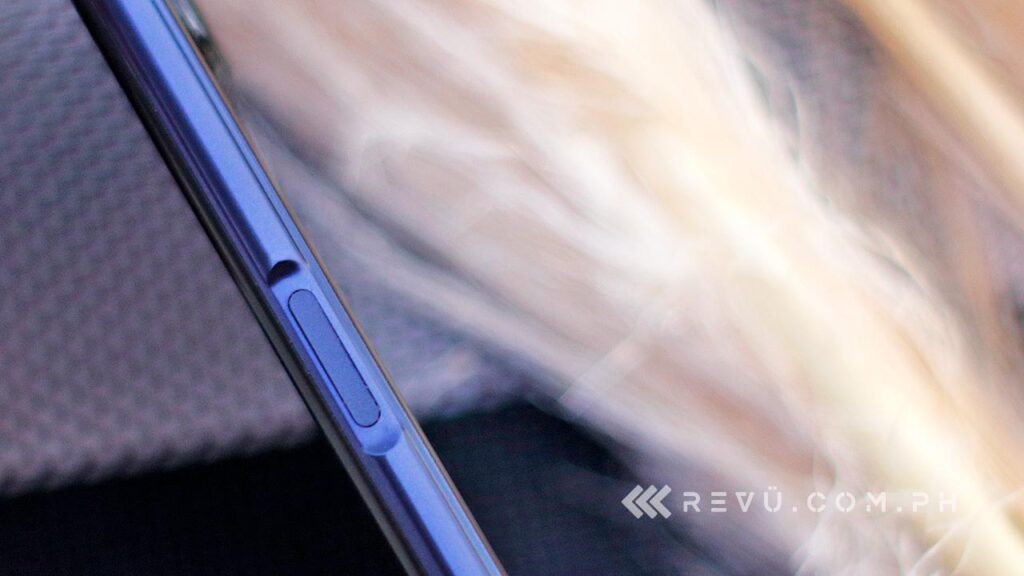 If you're a right-handed person, the OPPO Reno 4 Z 5G will be a pleasure to use. Remove the silicone case, and we're able to wrap our fingers around the unit. The phone's height is another story, as the tall LCD screen makes it hard to reach certain UI elements near the top when using the device one-handed.
The display size notwithstanding, the Reno 4 Z 5G (mostly) works as a one-handed phone for us, and its size is pretty comfortable for prolonged use. We wish it had more curvature to the body, though, just like earlier Reno models.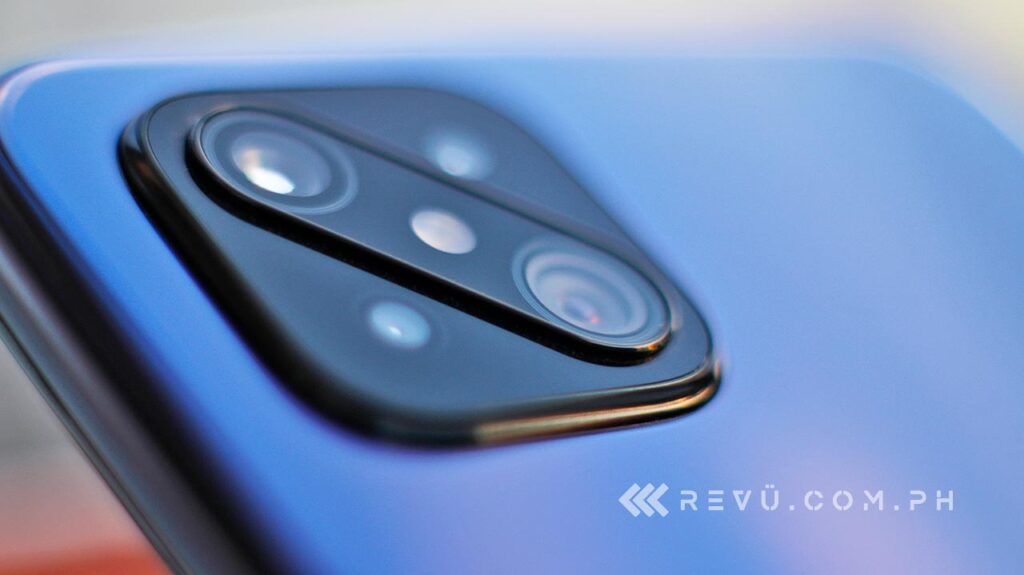 The back of the phone has a quad-camera setup in a square module. This consists of a 48-megapixel main camera, an 8-megapixel ultra-wide option, a 2-megapixel mono sensor, and a 2-megapixel depth sensor for portrait shooting. The rear-camera bump has an awkward, needlessly complicated design, though; it just looks like there are two camera modules stacked on top of one another.
The bottom has a headphone jack, a small-ish speaker grill, and a USB-C port that supports fast charging up to 18 watts. The loudspeaker is nothing to write home about, but is of decent quality and loud enough to hear in noisy areas. It's not bad, but there are definitely better options in the category. On the plus side, the single bottom-firing speaker is not that easy to muffle when playing games despite its placement.
What's in the box
OPPO Reno 4 Z 5G unit
USB-C cable
18-watt wall charger
Earphones
SIM-eject tool
User guide
Warranty card
Screen
The OPPO Reno 4 Z 5G has a pretty sizable 6.57-inch LCD panel with an FHD+ resolution of 2,400 x 1,080 and a tall, 20:9 aspect ratio. As mentioned earlier, it's flat, not curved, and the overall thickness of the bezels surrounding the said panel is commendable. The pill-shaped punch hole in the top corner is not a huge distraction either, especially if you use a dark wallpaper to make the cutout less prominent.
Obviously, the biggest spec here is the inclusion of support for up to 120Hz refresh rate, which is impressive for a non-flagship. A typical smartphone, including Apple's latest iPhone 12 series models, has a refresh rate of 60Hz, so you can just imagine how smooth the screen of the Reno 4 Z 5G is at 120Hz. A higher refresh translates to smoother visuals both in daily use and in gaming.
Unlike other devices with a fast display, the OPPO Reno 4 Z 5G has settings for dynamic and fixed refresh rates
And, unlike other devices with a fast display like the POCO X3 NFC, OPPO's latest Reno has settings for dynamic and fixed refresh rates. So if you set the screen to 120Hz, it will be consistently running at 120Hz. The same goes for the 60Hz and 90Hz options.
Viewing angles are good, but the display isn't the brightest we've used, so you might struggle a bit when using the OPPO Reno 4 Z 5G under direct sunlight. But considering how much time we're spending indoors nowadays, the lack of brightness will probably not be much of a concern.
Operating the phone in the dark won't be much of a problem either, because of settings like Dark mode and Eye Comfort, which can be turned on from the notification panel to make nighttime viewing easier on the eyes.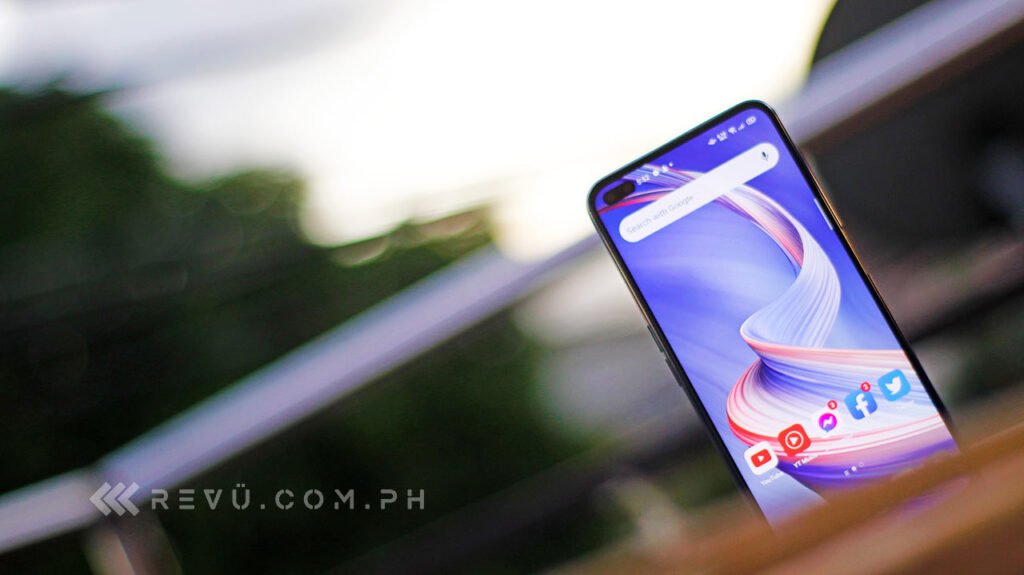 Other display options include settings for adjusting the color temperature, display size, font size, and refresh rate. The latter can be set to 60Hz, 90Hz, 120Hz, or auto select, which lets the system choose the optimal refresh rate based on what is being shown and ultimately help save battery life. OSIE Vision Effect is OPPO's in-house visual-optimization technology for improving video quality and visual effects for apps like Instagram and TikTok.
If you have an active subscription to Netflix or other streaming services, you'll be happy to know that the OPPO Reno 4 Z 5G comes with Widevine L1 certification, meaning it can play HD-quality content on popular streaming platforms.
Camera
OPPO has produced some of the best smartphone cameras in the midrange, as some of you might already know, so it's really not surprising that the Reno 4 Z 5G provides a great all-around imaging experience.
The main camera packs 48 megapixels and supports pixel binning to produce bigger pixels with more information, while the secondary ultra-wide, mono, and portrait cameras are equipped with 8- and 2-megapixels sensors. On the front, you get a 16-megapixel selfie shooter joined by a 2-megapixel depth sensor for better portrait selfies.
Pictures taken with the OPPO Reno 4 Z 5G: 1-6) Auto; 7) Portrait; 8) 1x; 9) 2x zoom; 10) 1x; 11) 2x zoom; 12) 1x; 13) 2x zoom; 14) Ultra-wide; 15) 1x; 16) 2x zoom; 17) 5x zoom; 18) 10x zoom; 19) Auto; 20) Night mode; 21) Auto; 22) Portrait. In practice, the brilliance of the Reno 4 Z 5G can't be argued
On paper, nothing really stands out apart from the second camera sensor up front. However, in practice, the brilliance of the Reno 4 Z 5G can't be argued, especially in low-light scenarios and when it comes to shooting home movies where OPPO's video-stabilization system absolutely shines.
Pictures shot in daylight or in decent lighting with the rear and front cameras are clear, crisp, and vibrant. Ultra-wide mode is also good under sunshine, and the software does enough to correct the barrel distortion in the corners without sacrificing perspective. Portraits look nice and offer good depth of field and accurate edge detection when shooting in ideal circumstances. The native HDR and portrait modes for the front camera perform well, too.
Sample night shots: 1) Ultra-wide, Night mode; 2) Ultra-wide, Auto; 3) 1x, Night mode; 4) 1x, Auto. We're mostly impressed by how well the OPPO Reno 4 Z 5G did in low light, with and without Night mode
We're mostly impressed by how well the OPPO Reno 4 Z 5G did in low light, with and without Night mode. Sure, the dedicated setting delivers noticeably brighter shots, particularly in extreme darkness, but even in Photo (read: auto) mode, we're blown away by how much light the primary camera can suck in. Also notably, OPPO's Night mode is available on the regular, ultra-wide, and front-facing lenses to help you take flattering selfies indoors.
Compilation of videos shot on the OPPO Reno 4 Z 5G. The software-based video stabilization is another highlight for us
The software-based video stabilization is another highlight for us. Unfortunately, it won't work when you're shooting 4K footage (yes, the Reno 4 Z 5G can), but in 1080p mode, it works really well. Frames were reasonably smooth and not all over the place even when we were running while shooting.
One thing we didn't like is that the Reno 4 Z 5G can't hit 60fps at any resolution, which is a bummer. The phone has slo-mo capabilities, which presumably allows the camera to record at a high frame rate, so we're hoping that OPPO will eventually allow native 60fps recording via a future software update.
Performance
The OPPO Reno 4 Z 5G is officially the first phone in the Philippines equipped with a 5G-capable MediaTek Dimensity 800 chipset. It's easily the most powerful MediaTek chip we've tested, although technically, it's not a flagship offering. Far from it, actually.
However, like many modern high-end SoCs, the Dimensity 800 is fabricated using a 7nm process that should make it faster and more efficient compared with MediaTek's older chips, including the Helio G90 series, which remains a prominent option in the budget-midrange segment.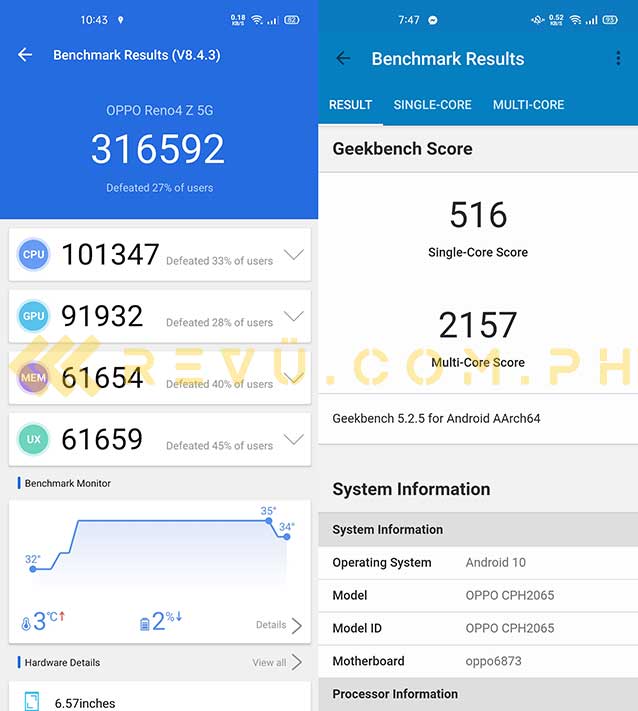 In actual testing, the Reno 4 Z 5G scores high in benchmarks and delivers smooth performance when navigating the Android 10-based ColorOS 7.1 user interface and in graphics-heavy online games like League of Legends: Wild Rift and Genshin Impact. And while enabling 120Hz on the phone doesn't necessarily result in higher frame rates, it does make a hell of a lot of difference when you're moving around the home screen and multitasking.
Gameplay: Genshin Impact, League of Legends: Wild Rift (3:01 mark), Alto's Odyssey (6:01 mark), and NBA 2K20 (8:01 mark)
Even in 60Hz mode, the Reno 4 Z 5G feels faster than any Reno phone we've used — and we've used all of them (the ones available in the Philippines, at least). This handset is fast, and anyone upgrading from a lesser Qualcomm or HiSilicon chip should not be worried. And no, heat isn't a problem here; our unit doesn't get too hot after intensive gaming or during 5G benchmarks.
Speaking of, the OPPO Reno 4 Z 5G supports both Globe and Smart 5G networks in the country. On Globe's 5G network in the province of Rizal, we were able to hit close to 350Mbps for downloads and 10Mbps for uploads using the Speedtest app. Those are really good speeds, but it depends on the area as well. Your mileage will vary.
Speed-testing Globe 5G in Rizal on the OPPO Reno 4 Z 5G. This was originally posted on our Facebook page
Battery life
The OPPO Reno 4 Z 5G has a 4,000mAh built-in battery that should be enough for a full work day. If you don't game on your phone a lot, or you don't intend to do much video streaming, then perhaps the battery would last even longer. We found we could use our unit for a day without needing to top it up — even with the 120Hz refresh option always turned on.
The 7nm Dimensity 800 chip inside is indeed not only capable but also efficient, with exemplary battery economy that might be able to offset the power-drain concern with 5G use. From what we've seen so far, there's nothing to worry about if you're looking to get this phone for super-fast 5G data.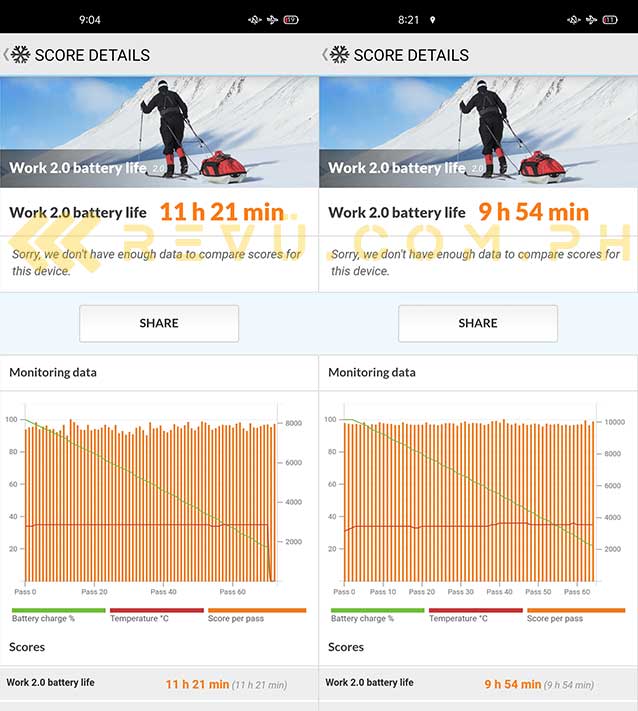 In PCMark's battery-rundown test, our unit yielded 11 hours and 21 minutes with the display operating at 60Hz. Switching to 120Hz resulted in lower battery-life figures.
OPPO ships an 18-watt fast charger in the box, good enough to recharge the phone from zero to full in about 90 minutes.
Final thoughts
For us, it won't win any beauty contests, especially if pitted against its stablemates in the Reno 4 series. But the Reno 4 Z 5G is OPPO's most impressive midrange offering to date from a performance standpoint. It has a fast display, fast chipset, (pretty) fast charging, and offers fast data where 5G is available. Plus, the cameras are quite good, and video stabilization works surprisingly well out of the box despite being software-driven.
If you're looking for a reasonably priced 5G phone that ticks a lot of boxes, the OPPO Reno 4 Z 5G is about as good a choice as any on the local market right now.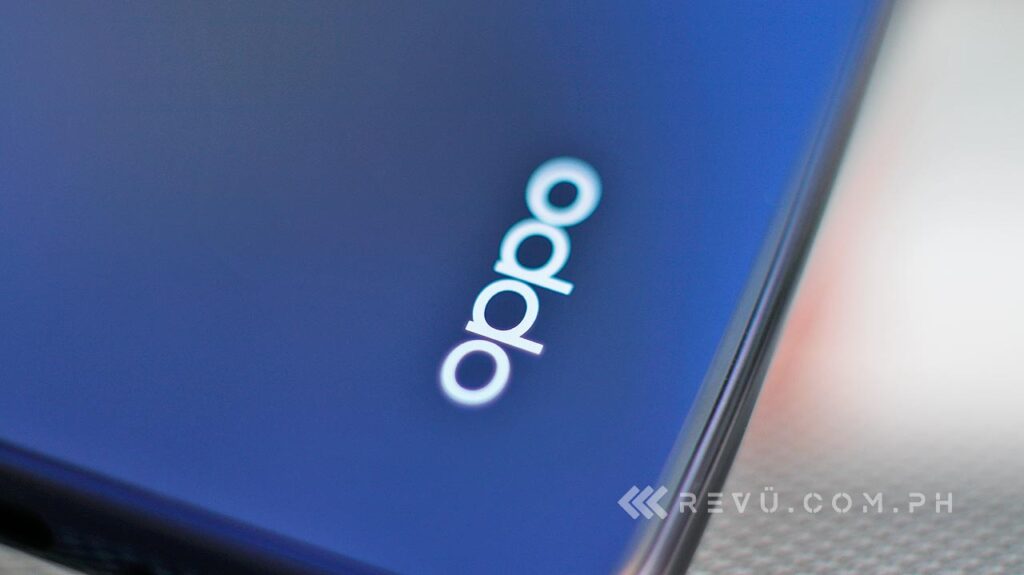 OPPO Reno 4 Z 5G specs
6.57-inch LCD display, 2,400 x 1,080 resolution, 120Hz refresh rate
Octa-core 7nm MediaTek Dimensity 800 processor with 5G
Mali-G57 MC4 GPU
8GB LPDDR4x RAM
128GB UFS 2.1 storage
Quad 48-megapixel (main), 8-megapixel (ultra-wide), 2-megapixel (mono), 2-megapixel (portrait) rear cameras
Dual 16-megapixel (main), 2-megapixel (depth) front cameras
Fingerprint reader (side-mounted)
4,000mAh battery with 18-watt USB-C charging
ColorOS 7.1 based on Android 10
Color options: Ink Black, Dew White
---