League of Legends: Wild Rift opened its first regional closed beta last month, with select players from Asian countries joining the trial. Before that, the game had a limited alpha launch for players in Brazil and the Philippines.
(Update, December 17: It's possible to get 120 fps here! Read How to get 120 fps in League of Legends: Wild Rift.)

(Update, October 17: League of Legends: Wild Rift regional open beta kicks off end-October!)

(Update, October 14: This is interesting: LoL: Wild Rift best played on newly launched iPhone 12, Riot Games implies.)
We were fortunate enough to gain entry to the closed beta by signing up through the Play Store. If you haven't done so, and you're interested in giving the game a go ahead of its public release, you can still pre-register on Google's app store. A quick aside: You can try to sign up using multiple emails to give yourself a better chance of getting picked; just don't abuse the system to give others a chance.
We've played a lot of League of Legends: Wild Rift these past couple of days, and we thought we'd share our early impressions and thoughts about the game from the perspective of someone who hasn't played LoL on PC, but has spent a considerable time playing MOBAs, such as Mobile Legends: Bang Bang, for mobile devices. Because if you think Wild Rift is just another Mobile Legends-type game that plays the same, you're in for quite a shock.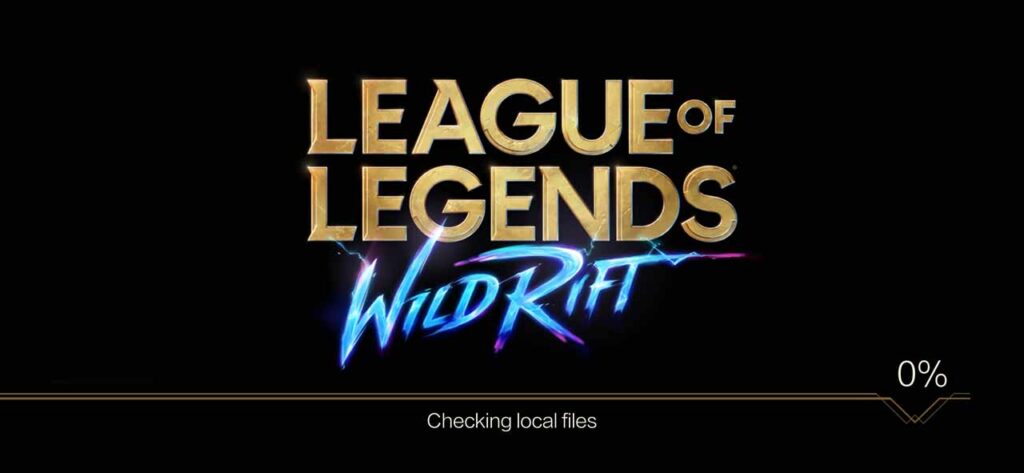 In fact, one of the biggest takeaways we have from our time with the beta is that to be successful in the game — and to give your teammates a stress-free 20-plus minutes — you should probably abandon many of the things you do on Mobile Legends if you decide to make the jump into mobile League of Legends action.
Also, keep in mind that our opinions are based on a preview build of the game, meaning things can still change quickly, as they did in previous releases and as we've seen with other similar competitive online games.
With that disclaimer out of the way, here are our takeaways from playing the closed beta of League of Legends: Wild Rift for Android.
Champions and skins: The good and the bad
One of the things that impressed us about League of Legends: Wild Rift is the number of champions available prior to the game's first public release. Currently, there are 42 champions available for you to play, with more expected to follow soon as the game approaches its full launch. The latest LoL roster for PC includes 151 released heroes, so the lineup on offer here is actually only a fraction of Wild Rift's PC counterpart.
By contrast, Mobile Legends has 98 heroes in the original server. That's more than twice the number of champions Wild Rift has, but keep in mind that Mobile Legends has been around since 2016.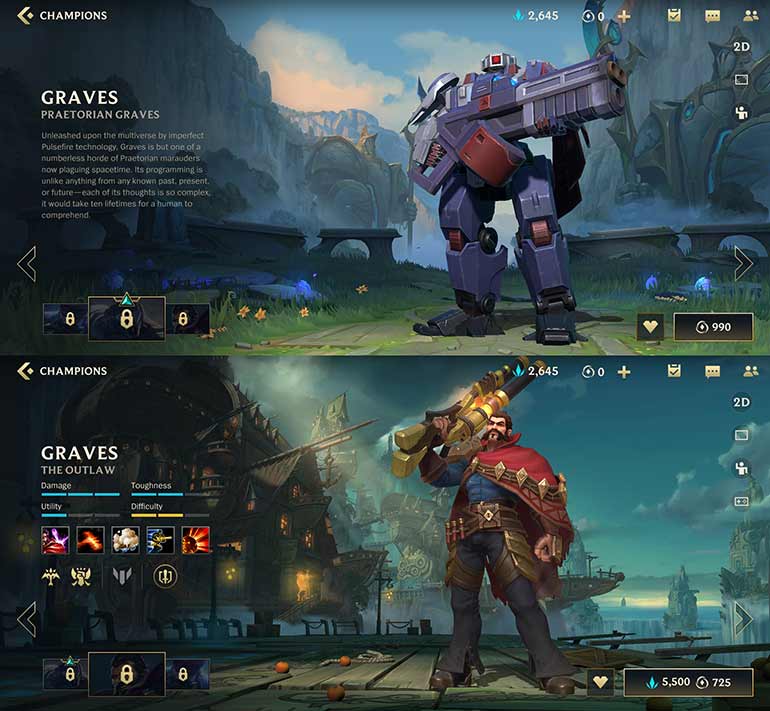 There's a skin or two available for each hero. You'll be able to buy skins and loot boxes using real money in the pre-release versions, and Riot Games promises to return all Wild Rift currency purchased during the trial phase with a 20% bonus on top. That said, if you're planning to play the game seriously, we suggest you take advantage of the offer assuming you gain access to the closed beta.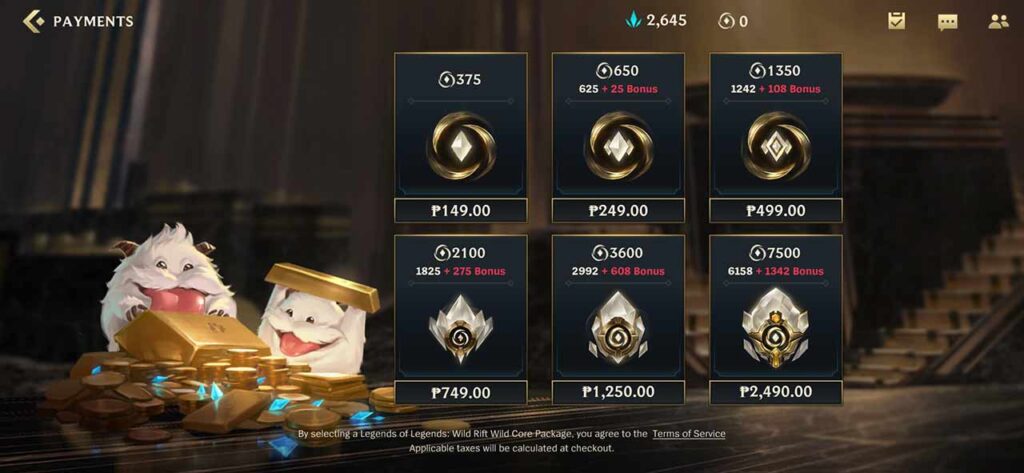 The champions in League of Legends: Wild Rift are divided into six classes: fighter, tank, mage, assassin, support, and marksman. These are typical MOBA roles, so they should be familiar to fans of the genre. Most Wild Rift champions pull double-duty between two classes. This gives players more variety over their roles and allow for different play styles and equipment sets.
Even better, you can actually use most of the champions in Wild Rift in player-versus-player or PvP matches, which should give you plenty of time to practice before deciding which champion to focus on. Besides the first few heroes you get for free for learning the ropes and completing daily tasks, the game will allow you at some point to get any two heroes for free.
Practice mode and bots have also been added to the closed beta to give players more ways to hone their skills and to experiment on builds and item sets. There's also a lengthy tutorial mode for newbies like us; we don't suggest that you skip it, even if you've played LoL on PC before.
You can't participate in ranked matches until you reach level 10
Overall, the game does a fairly good job of teaching you the ropes and holding your hand before letting you play with real people. It also bears noting that you can't participate in ranked matches until you reach level 10, which you won't be able to reach so easily from the get-go.
Of course, not all is perfect especially from a character-design standpoint. Some heroes in Wild Rift look similar to one another or share the same design theme. A few skins have the same problem, although to be fair to Riot Games, the company has done a much better job than Moonton in the skins department, offering alternative character models that look vastly different from the default options.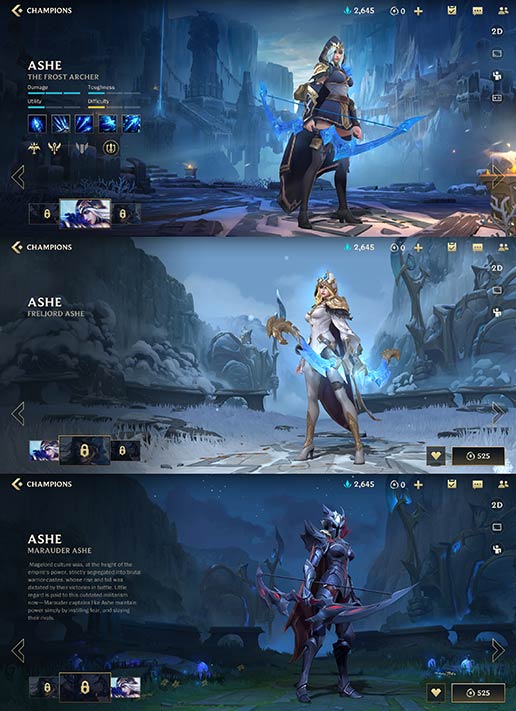 We haven't seen a single skin that looks like a mere recolor of the original. That's quite a feat given the number of champions available in the closed beta.
Gameplay: Mobile Legends players, take note
Though the core mechanics and objectives are the same, the mobile version of LoL plays a lot differently than ML. For one, laning is different in Wild Rift, even though Mobile Legends' recent Project NEXT update has brought big changes to the game, particularly at the start of matches where playing the lanes is crucial.
Importantly, Wild Rift has an overall slower pace. Heck, most champions in Wild Rift leisurely walk around the map, even while wearing items that improve mobility. It certainly doesn't help that turrets are hard to take down especially early in the game. Not to mention — and this continues to be a frustration to us — players can only buy equipment from their home base, as opposed to having the freedom to purchase items anywhere on the battlefield.
Watch our LoL: Wild Rift gameplay video
All these make for longer matches. A typical PvP battle in Mobile Legends lasts between 15 and 20 minutes. We haven't had a full match last less than 20 minutes in LoL for mobile. Your mileage may vary, of course. Riot says that compared with League of Legends for PC, Wild Rift match times have been reduced to a mobile-friendly 15 minutes. Regardless, we're okay with the longer playing times. Some players will be fine with it as well, but we can definitely see how others might find it problematic.
The map is obviously different from what we're accustomed to, and it looks great, better than Mobile Legend's default battlefield, actually. The lore-friendly and varied designs of jungle monsters also stand out. There are new map mechanics, too, such as wards, which gives players map sight, and healing plants that grow near turrets.
But coming from Mobile Legends action, perhaps the biggest change we've encountered so far is that level and item gaps don't necessarily translate into easy kills or pick-offs, especially in a two-versus-one scenario. Just because you've maxed out your level or have better gear, you can't "go Rambo" and take on multiple opponents at once, because that would easily get you (and possibly your teammates) killed.
Coming from Mobile Legends action, perhaps the biggest change we've encountered so far is that level and item gaps don't necessarily translate into easy kills or pick-offs, especially in a two-versus-one scenario
Having said that, it's important for your team to have good teamwork in Wild Rift. It's essentially the most important ingredient to winning and securing objectives. And you can't simply wander around the map without knowing where your opponents are. Map vision is crucial in Wild Rift. If you can keep tabs on enemy movement and objectives, you and your team will be at a big advantage.
As for the controls, Riot Games has done a fantastic job of making you feel in control of your Wild Rift champion. Aiming is mostly responsive and accurate using the dual-stick control scheme. Ranged champions feel particularly rewarding to play.
To address the perceived skill gap between Wild Rift and Mobile Legends, we think a lot of it comes down to getting used to the new on-screen layout, which includes additional buttons for skills (Wild Rift champions have four active skills) and summoner spells (you get two in Wild Rift). It might look daunting at first glance, but once you get your head around the controls, Wild Rift can be a ton of fun to play.
Performance
Finally, let's talk about performance. League of Legends: Wild Rift looks really good on a phone screen — even at medium settings. Visually, we think the game looks slightly better than Mobile Legends after the Project NEXT update.
But more importantly, the game runs absolutely great most of the time. Even devices with modest specs like the Vivo Y20i, which is powered by a Qualcomm Snapdragon 460, can hit 60 frames per second in Wild Rift at medium detail. That says a lot about how well-optimized the game engine is at this stage, and we're excited to see how well Wild Rift runs at full launch.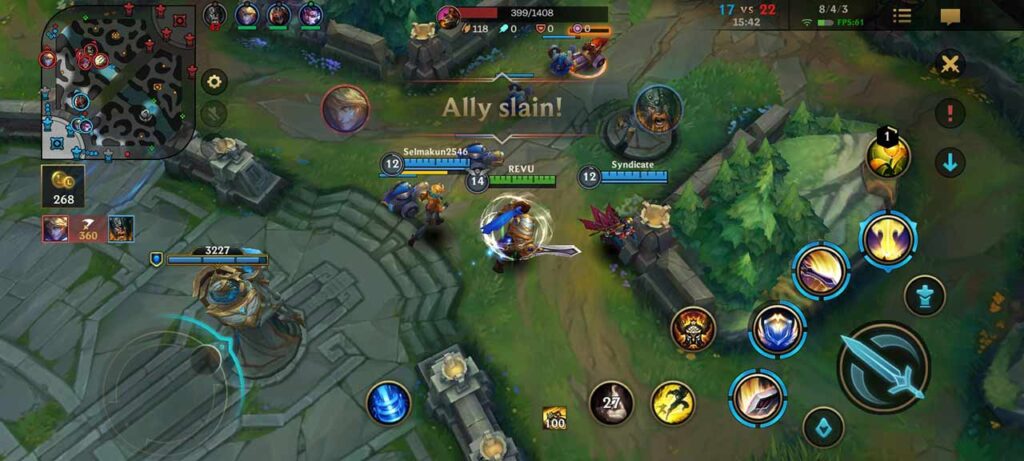 Of course, slow internet will dampen the visual experience, but that's true for all online games including Mobile Legends, and we haven't experienced a lot of lag in the closed beta. It's been smooth-sailing so far.
First impressions
League of Legends: Wild Rift shows a ton of promise, and MOBA fans should feel excited about the game's official launch. Even in its beta form, the game already feels polished and is a technical marvel considering how well it runs on a phone with budget specs.
Mobile Legends is rightfully doing everything it can to keep its fan base active in the game, but once LoL for mobile becomes available to play for everyone, we can easily see ourselves making the jump from ML to Wild Rift right away and never looking back.
---