Estimated reading time: 6 minutes
Realme recently expanded its smart ecosystem in the Philippines, following the launch of the Realme Smart TV, which is available in 32- and 43-inch sizes, as well as the Realme Watch S Pro smartwatch earlier this month.
We already published our review of Realme's affordable Android TV challenger, which, we must say, is an admirable first effort. Now, it's time to shine the spotlight on the Watch S Pro.
Manage your way to a smarter than ever #realmeTechLife with the realme Smart TV and the realme Watch S Pro!
Complete yours starting at P8,990 available on Shopee and soon on participating realme Concept Stores!#realmeSmartTV #realmeWatchSPro pic.twitter.com/nZTNMt9KCx

— realme Philippines (@Realme_PH) March 5, 2021
The #realmeTechLife
The device has a suggested retail price of P8,990 (roughly $185 converted) at concept stores and the official Realme brand store on Shopee. Not bad for the highest-specced Realme watch yet and one of the most capable wearables out there running proprietary, non-Android Wear software. It's certainly not cheap, either.
So, to help you decide if the Realme Watch S Pro is the right product for you, we put together a short list of premium features you might find useful, or you might find with pricier brands. Despite its similar appearance to the regular Watch S that was released last year, this Pro model is more than an iterative upgrade.
A touch of AMOLED
One of the biggest upgrades the Realme Watch S Pro brings is a bigger, sharper, and higher-quality display. Unlike the original, which sports an LCD touchscreen, this upgraded unit uses AMOLED technology, with a 1.39-inch screen size and 454 x 454 resolution.
Realme says it offers up to 450 nits of brightness, making the watch display bright enough to be legible outside under direct sunlight. Meanwhile, a contrast ratio of 100,000:1 indicates that the brightest whites on the screen are 100,000 times brighter than the darkest blacks, allowing for richer and more realistic colors.
That's great, because there are currently 102 watch faces for the Watch S Pro available for download, and you can use photos from a paired devices' gallery to create a custom watch face, too. The sharp and vibrant touchscreen also nicely complements Realme's intuitive user interface.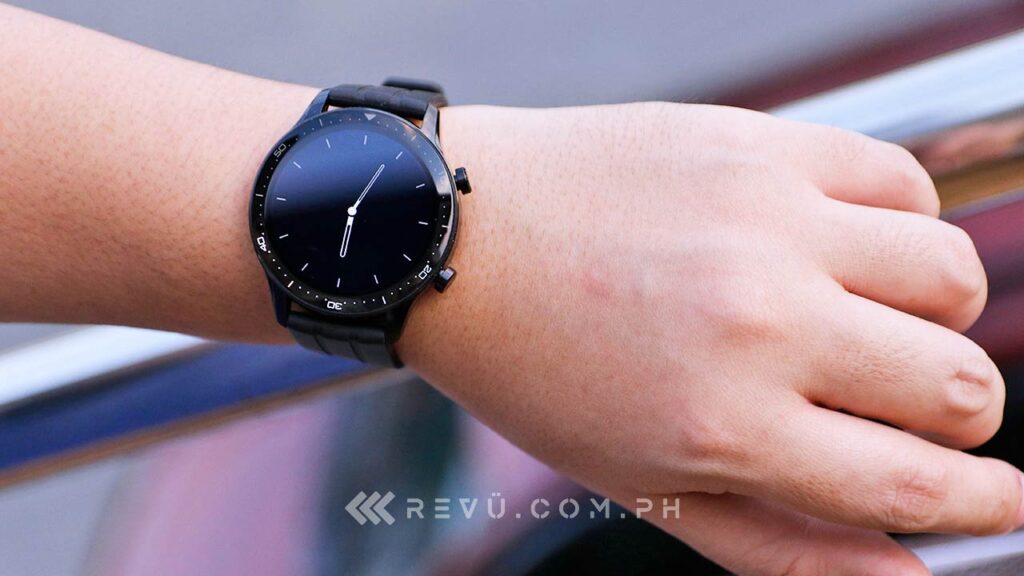 The Realme Watch S Pro comes with always-on functionality as well, which swaps the regular watch face for a simpler analog or digital design that stays on, so you can always tell the time at a glance, especially when you're outdoors. Of course, enabling this feature means it will eat up more battery than usual, but you can schedule it to run at a specific window, ideally during your busiest hours. The auto-brightness setting also works great for bright and dark rooms, and will allow you to view the screen with ease.
Long-lasting battery life
The Realme Watch S Pro packs a 420mAh built-in battery that is quoted to deliver up to 14 days of runtime on a single full charge. That's two weeks of use between charges in a best-case scenario, and admirable for any wearable, really, let alone a smartwatch with a bright and crisp display. We're happy to report that our unit actually lives up to expectations — and maybe even more. We have only charged it once in the three weeks we've been using it.
Having said that, we're confident we can go on a weeklong vacation or work trip without bringing the proprietary charger for the watch. That's convenience. It takes slightly over two hours to fully recharge the Watch S Pro's battery using the supplied magnetic dock.
Pro-grade performance
Another highlight is the Realme Watch S Pro's smooth and responsive performance courtesy of its dual-core processor. There's little to no delay when navigating the UI and operating the screen. Scrolling through messages and settings options and features is a breeze, and using the watch to control a connected device's camera or music playback is mostly a lag-free experience.
There's little to no delay when navigating the Realme Watch S Pro's UI and operating the screen
Dual-satellite GPS support is another plus, with the Watch S Pro providing more accurate location data than most other smartwatches in its price range. The watch is rated for 5ATM water resistance, too, so you don't have to sweat about, well, sweating, or liquid damage if you're wearing it for casual exercise or more strenuous pursuits. It's good for the pool, letting you track your swimming sessions as well.
Pro health
Most wearables today can monitor your sleep, step count, and heart rate even while you're resting or working up a sweat. The Realme Watch S Pro takes things up a notch by including a more precise, light-based PPG bio-sensor and blood-oxygen monitor to help provide a better assessment of your state of health.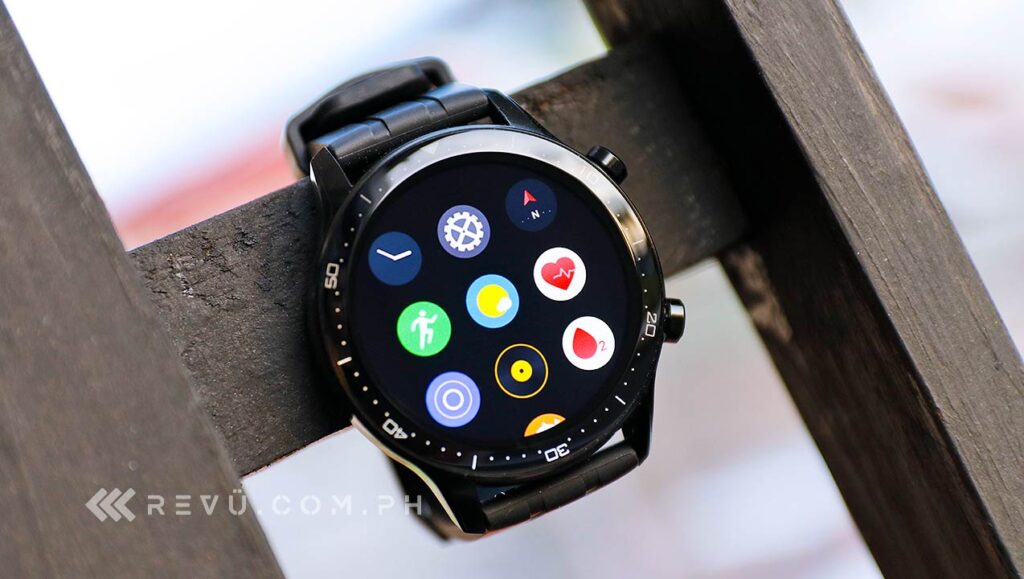 Nothing can replace a visit to a doctor's clinic, obviously, but it certainly doesn't hurt to have a high-tech device tracking your health stats throughout the day and keeping an eye out for potential health concerns.
Smarter controls
This is one of the smartest smartwatches for its price right now — and it will only get better over time. Besides showing notifications and alerts and having the ability to take a picture or skip tracks and adjust the volume from the watch's interface itself, the Realme Watch S Pro will be able to seamlessly control other Realme AIoT products — including TVs — after a future update.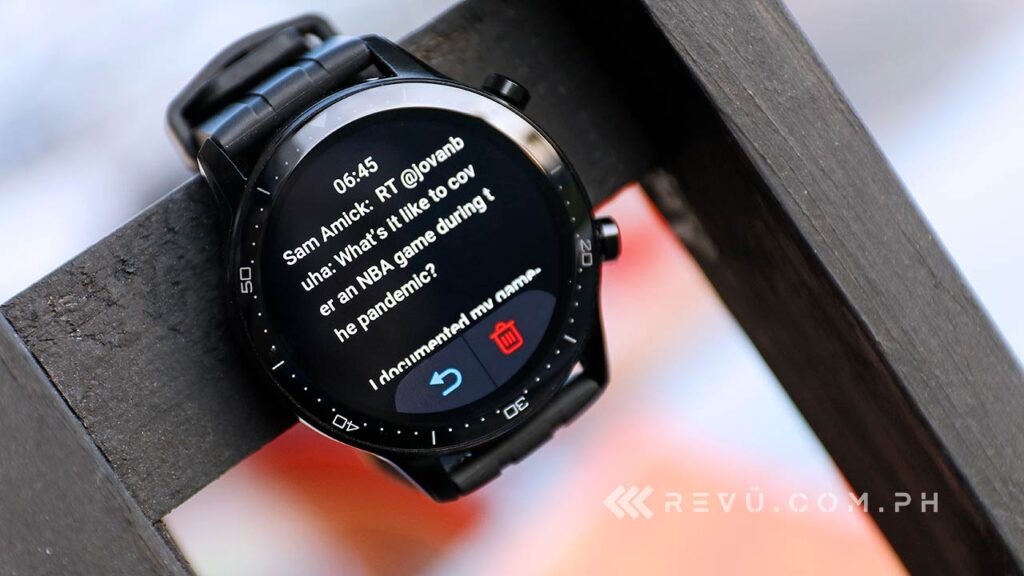 If you own a Realme TV, this should be something to look forward to and get excited about. Hopefully, the update comes out soon. We'll check back once it becomes available on our unit.
---