As entry-level and midrange phones gradually become indistinguishable from one another, so are their premium counterparts. Compare the best of Samsung, Xiaomi, and even Vivo — you're bound to find near-identical specifications. It's then up to mobile brands to set themselves apart with features only they could pull off.

Enter the OPPO Find X5 Pro. Not only does it have a few of the best specs you could find on an Android, it also owns the finest design elements we've seen on a mobile device this year. A slow global rollout has been the Find X5 Pro's one downside thus far, but this hasn't stopped consumers from salivating over the OPPO flagship.
With so many high-end smartphones launching since the Find X5 Pro's reveal four months ago, it's about time we set the spotlight on what OPPO has to offer.
Ceramic masterpiece
It's clear where the Find X5 Pro finds its inspiration. The stunning design was lifted directly from its predecessor, the Find X3 Pro. Its rear panel melds seamlessly with the camera hump, forming a layout that's both pleasing to the eyes and easier to grip.
The difference this time is the newer model's ceramic back. It's more durable against scratches and, if you choose the white variant, it hides unsightly fingerprints. A soft, opaque case is included in the box, but it feels cheap for a phone of this caliber.
While you could get away with going caseless, we still recommend using the bundled case or purchasing a higher-quality one. The OPPO Find X5 Pro's rear is slippery enough to cause a fall off a table without much of a push.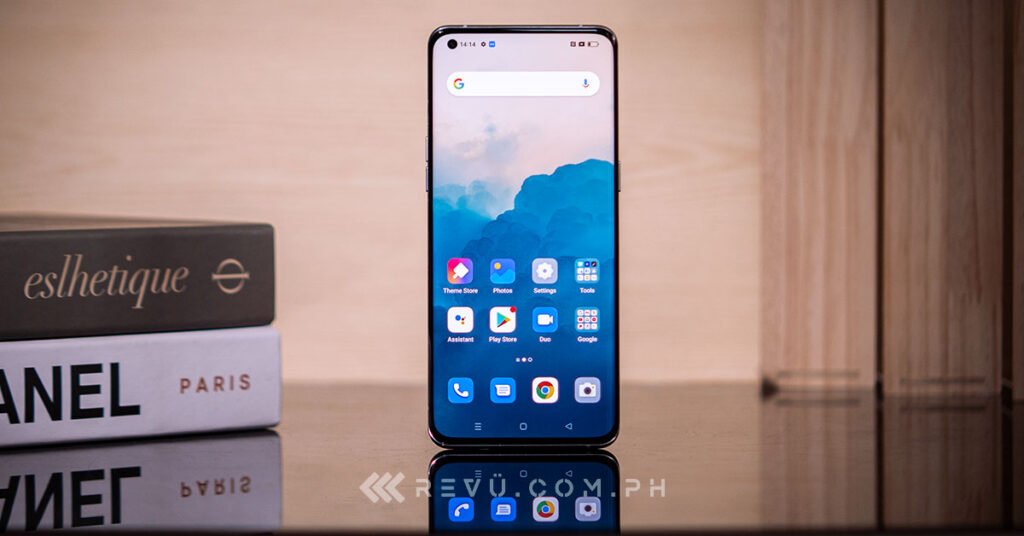 Similar to the ceramic back, the phone's 6.7-inch 1440p LTPO AMOLED display has just the right amount of curve to its edges. It's not as prone to accidental touches and isn't overly exposed to potential drops on the side with a case on.
The screen is on the large side, making it ideal for movie watching and gaming sessions. Unfortunately, it doesn't get that bright, especially outdoors. Even when we cranked the brightness slider to full, it always felt like the Find X5 Pro's display was optimized for indoor use with accurate colors and HDR capabilities.
Beautiful on the inside, too
The brilliance of the OPPO Find X5 Pro goes beyond the visuals. Although there's only one loudspeaker located on the chin, the earpiece up top doubles as a secondary speaker for stereo sounds. Together, they deliver some of the best audio we've heard out of a smartphone. The separation was clear, and there was a pleasant amount of bass.
The vibration is equally impressive. The Find X5 Pro's X-axis linear vibration motor lets you choose between Crisp and Gentle for the touch response, as well as the intensity of each vibration. Combined with the 120Hz dynamic refresh rate and 240Hz touch sampling rate of the display, every input feels accurate and satisfying. This applies to the speedy under-display fingerprint reader, too.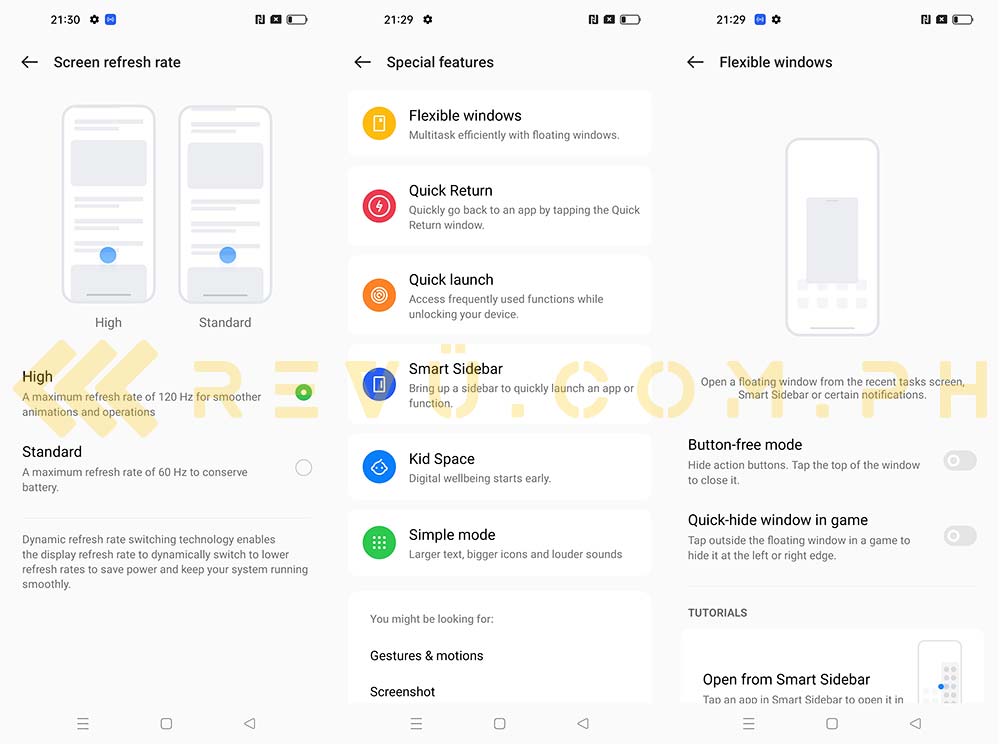 A lot of these convenience options are found in the main settings, which have come a long way for OPPO's ColorsOS. The version we tested, ColorOS 12.1 based on Android 12, is highly customizable and makes it easy to find the settings you need. However, similar to lower-end OPPO phones, the Find X5 Pro has a cluttered home screen out of the box because of its bloatware.
In spite of it being an international unit, our Find X5 Pro managed to connect to the Philippines' 5G network using a Globe SIM card. We assume the same would apply to a Smart SIM. This is good news for those planning to purchase a unit abroad and using it in the Philippines.
Balancing power and efficiency
Powering all these features is a top-shelf Snapdragon 8 Gen 1, the same chipset found on the Xiaomi 12 Pro and Vivo X80 Pro. It's as good as it gets for an Android flagship; no modern-day app can slow this processor down. It can easily push the max refresh rate of 120Hz while scrolling through apps, and lower it to a more energy-efficient 10Hz during static content.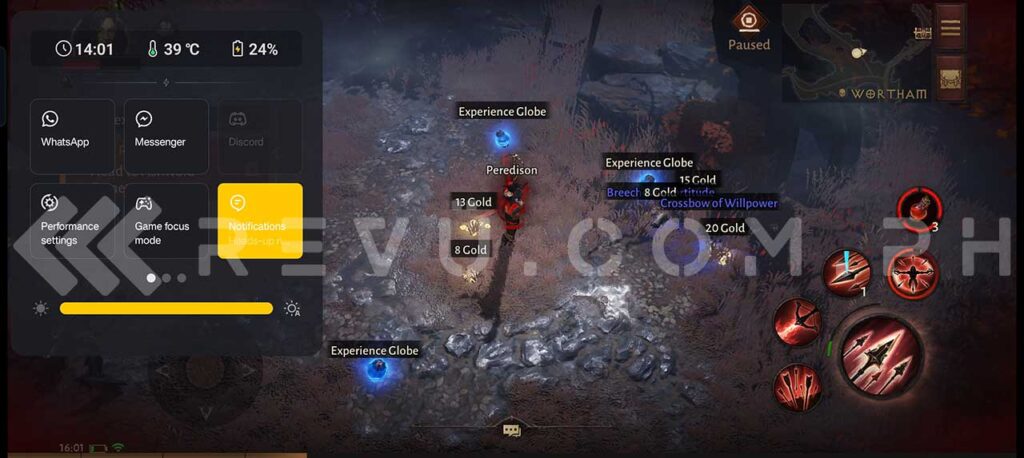 For gaming, the Find X5 Pro could easily handle the highest visual settings on Diablo Immortal while maintaining a smooth 60fps. We also managed up to 60fps on Genshin Impact on medium to high settings, albeit with some throttling once the unit hit 40 degrees Celsius.
An in-game overlay allows you to toggle some settings, such as turning push notifications off, screen recording, and changing your voice during calls. There's a Hyper Response function which can reduce display lag and response time using the screen's dynamic refresh rate, but it caused an unusual stutter on Mobile Legends. We simply left it turned off.
The benchmarks we ran on Geekbench and PCMark revealed slightly lower numbers compared to the Xiaomi 12 Pro, proving that the Find X5 Pro holds its processor back once it reaches the highest frequency. To the smartphone's credit, it's better at managing excessive heat, thanks to its vapor chamber and ceramic back plate.
Throttling under heavy loads does result in greater battery life. PCMark gave us a score of 14 hours and 33 minutes — a far cry from the Xiaomi 12 Pro's 8 hours and 25 minutes and Find X3 Pro's 8 hours and 42 minutes. We're sure most users would prefer the minor decrease in performance for superior battery endurance.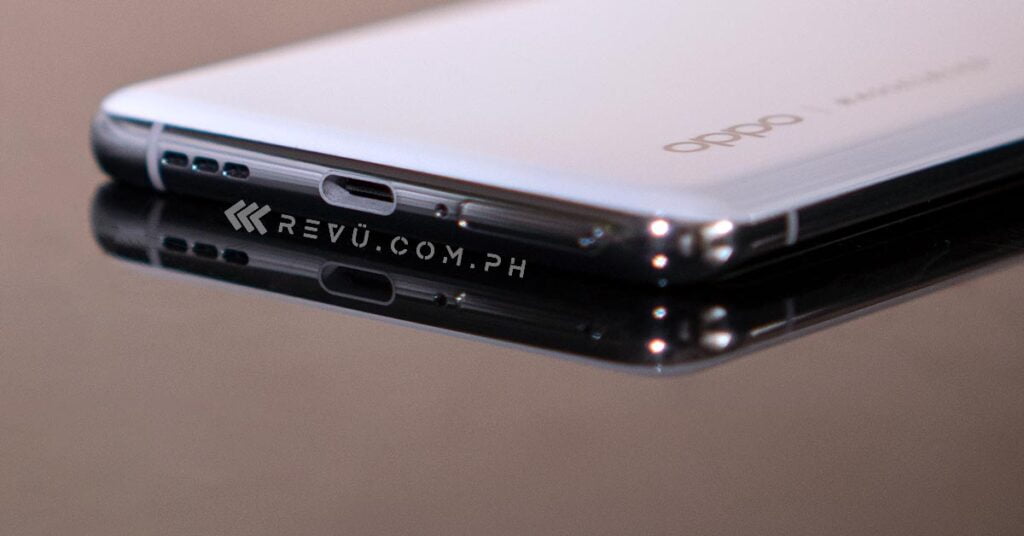 Charging the Find X5 Pro is just as convenient. It takes only 45 minutes to top up the 5,000mAh battery from an empty tank using the 80-watt SuperVOOC charger. 50-watt wireless charging is also available, but the box doesn't come with a wireless charger.
Cameras that kill (the competition)
The sleek camera bump isn't just for show. It contains some of the best cameras you could find on a smartphone today. OPPO also made sure to limit the array to the three most essential cameras. The 50-megapixel main camera handles most duties, while the 50-megapixel ultrawide fits more into the frame and the 13-megapixel telephoto camera adds needed zoom for portraits. The front has a standard 32-megapixel camera on the top-left of the display.
The real star, however, is the MariSilicon X imaging processor. OPPO claims it improves nighttime photography and videography. Camera manufacturer Hasselblad was involved in the development of the Find X5 Pro's shooters, but it seems like its help extends only to the color calibration within the camera software.
Branding aside, all of the OPPO Find X5 Pro's cameras perform well. They indeed have accurate color reproduction and pictures are sharp from corner to corner. The ultrawide camera, in particular, did better than expected. Because it has so many megapixels to work with, it can retain so much detail and correct most of the distortion caused by the focal length. And since the telephoto camera goes up to 2x zoom, it's perfect for portraits, with or without the artificial background blur.
We loved the output at night. Low-light photos came out splendidly, producing lots of detail and minimal oversharpening. Videos were also easy to take due to the 5-axis optical stabilization. You could walk around with shaky hands and still achieve videos that look like they were taken using a gimbal.
Sample shots
We were surprised to see no 8K video recording in the settings. Instead, both the front and rear cameras max out at 4K resolution and up to 60fps. Altogether, this setup is ideal for vloggers who prefer working without a gimbal and need to switch between each camera for different perspectives on the fly. While 8K recording would've been nice for future-proofing, we understand the lack of demand and potential to cause overheating while recording.
Final thoughts
You'd be hard-pressed to find faults in OPPO's newest premium smartphone. The Find X5 Pro's combination of processing speed, camera quality, and gorgeous ceramic design makes it stand out even among the top flagships of 2022. Although it doesn't offer much more than the Find X3 Pro, the improved battery life alone is enough to justify the upgrade.
It's easy to recommend the phone to those who want the most out of an Android. It doesn't have nearly as many drawbacks as its closest rivals, the Xiaomi 12 Pro and Vivo X80 Pro, both of which suffer from inferior battery life. In addition, it's arguably better-looking and more durable.
There's just one hurdle: global availability. Even though it was launched last February, only select regions have had the privilege of ordering a unit. And that's a shame. On top of that, the pricing is steep. You'd have to shell out €1,299, equivalent to around $1,352 or P72,235, for the same 12GB + 256GB we reviewed.
OPPO Find X5 Pro specs
6.7-inch 1440p LTPO AMOLED display, 120Hz dynamic refresh rate, 240Hz touch sampling rate
Qualcomm Snapdragon 8 Gen 1 SoC
12GB RAM
256GB storage
MariSilicon X imaging NPU
50-megapixel main, 50-megapixel ultrawide, 13-megapixel telephoto rear cameras
32-megapixel front camera
Under-display fingerprint reader
5,000mAh battery
80-watt SuperVOOC charging, 50-watt wireless charging
ColorOS 12.1, based on Android 12
Color options: Glaze Black, Ceramic White
---