Last year's Huawei MatePad 11, which arrived with a 7nm Qualcomm Snapdragon 865 processor and a P26,999 (roughly $487 converted) price tag in the Philippines, is getting an upgraded sequel this year.
(Update, September 4: Check out the Huawei MatePad Pro 11's price, specs, and preorder details for the Philippine market here!
At the Huawei APAC Smart Office Launch 2022, which we covered in Thailand, the company announced a bunch of new devices and software, including the Huawei MatePad Pro 11 that the brand teased earlier this month. As the teasers suggest, the premium tablet sports a redesigned back cover with a smooth matte finish and a circular rear-facing camera system, reminiscent of the Mate 30 series' primary camera setup.
We're told that the 11-inch MatePad Pro will be offered in the Philippines starting September 9, likely at a higher price than the previous-gen MatePad 11 at launch. Check out our initial impressions of the new MatePad ahead of its availability.
Similar to the standard MatePad 11, the Pro variant is a fairly average-sized tablet designed to be used in landscape mode. Huawei says it is the lightest tablet in its class, weighing only 445 grams and measuring just 5.9mm at its thickest point, like the Apple iPad Pro. The display's bezels are pretty much symmetrical on all four sides of the 2022 model, and its edges are curved for a more modern touch.
The bezels are about as slim as they are on the higher-end MatePad Pro 12.6, so it makes sense for Huawei to claim an impressive 92% screen-to-body ratio. Huawei still calls it a FullView Display, and like the vanilla version, it has a sharp WQXGA resolution of 2,560 x 1,600 pixels and a 120Hz refresh rate for smoother and faster visuals.
More notably, Huawei has upgraded the screen to an OLED affair with a punch-hole cutout for the selfie camera. This should make the tablet more suitable for viewing content and gaming scenarios. The older Mate 11 arrived with an IPS-LCD panel, in case you're wondering. The panel also comes with TÜV Rheinland Full Care Display 3.0 certification for its hardware-level blue-light solution and 1,440Hz PWM dimming.
It supports stylus input, too, via the pressure-sensitive Huawei M-Pencil 2022 that is sold separately and attaches magnetically to the top of the tablet. As for the new stylus, Huawei says it brings a better grip and offers improved writing resistance, which is now comparable to writing on paper with a pen.
Huawei also announced a new folio case for the 11-inch MatePad Pro that comes with a detachable magnetic keyboard and kickstand, allowing for multiple usage scenarios, including one where you can place the MatePad in kickstand mode on a desk, away from the keyboard. This is great news for those who want to purchase a keyboard cover to pair with the tablet but don't want to spend extra on a slim case without the keyboard. The cover even comes with a hidden floating antenna to improve the tablet's Wi-Fi speeds.
The circular housing with a dual-camera setup is located near the edge of the back panel, just beside the physical power and volume keys. While we can't say we absolutely like the redesign, it does make the MatePad Pro 11 stand out without aping what many other companies have done before.
The main sensor is 13 megapixels and is accompanied by a secondary 8-megapixel ultrawide option for group photos and landscape shots. A small punch hole in the left-hand corner gives way to a 16-megapixel front camera, which is plenty sharp for selfies and virtual classes and meetings. Other key hardware specs include a six-speaker system powered by Huawei Sound, an 8,300mAh battery that is rated to deliver up to 11 hours of local video playback, and support for 40-watt fast charging using Huawei's proprietary SuperCharge standard.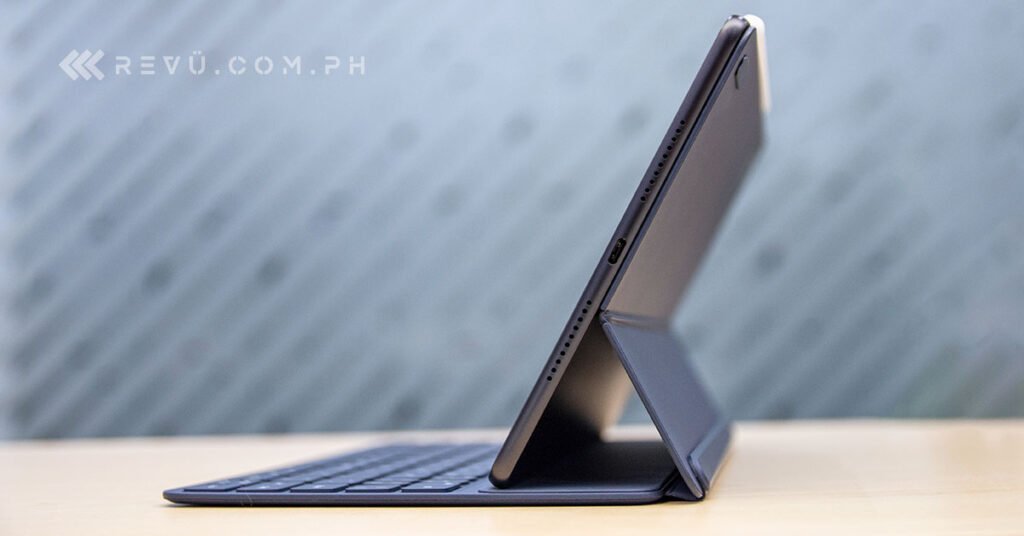 The 11-inch MatePad Pro is powered by a Qualcomm Snapdragon 870 4G chipset. It isn't the fastest out there; however, it certainly does not lack power. Along with the fast OLED display, the Snapdragon 870 provides a smooth and responsive experience, especially with Huawei's newly launched HarmonyOS 3.0 operating system bringing several cosmetic and performance improvements over the last-gen software.
HarmonyOS 3.0 introduces an all-new desktop layout with widget resizing and stacking, as well as more landscape apps which are optimized for bigger and wider displays. It offers a more seamless multitasking experience as well, with the ability to quickly switch between apps and enable split-screen apps and floating windows with just a few taps and swipes.
Of course, the MatePad Pro supports Huawei's Super Device collaborative system. This lets you easily and quickly connect compatible devices together and gives you access to the Multi-Screen Collaboration feature, which allows for mirroring content from the tablet on a larger display for better visibility. When paired with a MateBook laptop, you can also use the tablet as an extended screen for multitasking, and to conveniently share files with one step.
All told, we think the Huawei MatePad Pro 11 is a promising big-screen tablet with plenty to offer professionals and creatives on both the hardware and software fronts. The new keyboard cover might be something to keep an eye on as well. Hopefully, both will be priced competitively when they officially launch in the Philippines in September.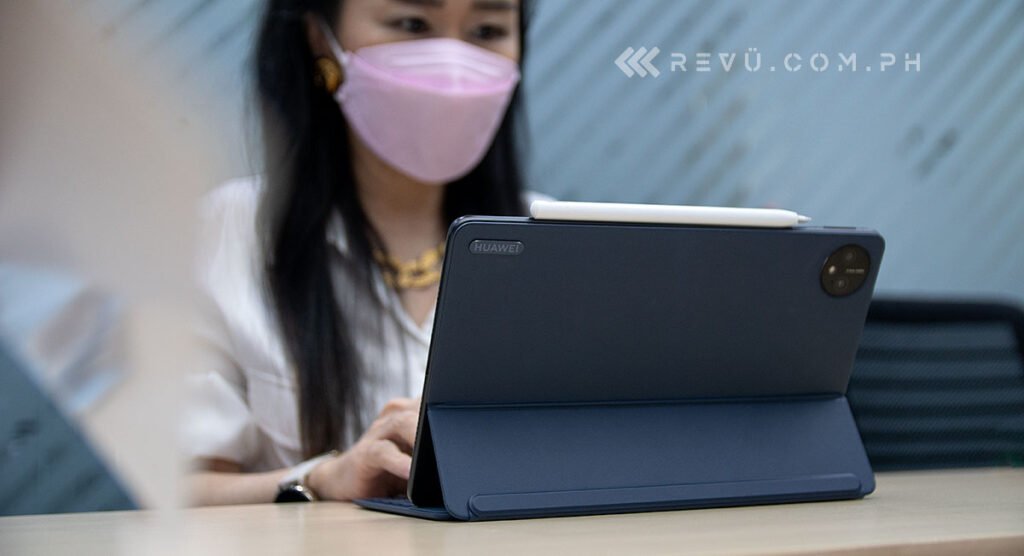 ---