The Xiaomi Mi MIX 3 will be sold in the Philippines and other parts of the world at some point later this year or early 2019. This according to Xiaomi Southeast Asia director John Chen, who attended the brand's local media gathering to show off the Mi MIX 3 in full.
Outside of China, the smartphone isn't available anywhere else yet, though that's bound to change soon enough. It really should, because the latest Mi MIX entry is Xiaomi's most ambitious phone yet — packed to the brim with high-end and futuristic features and designed to impress and deliver a true full-screen experience.
Granted, the MIX product line, as reiterated by John Chen, is actually meant to be as innovative as possible while still appealing to the company's cost-conscious customer base. The Xiaomi Mi MIX 3 is probably all those things, and then some more.
You can buy the base model with 6GB RAM and 128GB storage in China for ¥3,299 (roughly P25,229 or $476). If you're willing to splurge a little more, you can bump the RAM up to 8GB for an extra ¥300 (P2,294 or $43), while the 8GB RAM and 256GB storage version costs ¥3,999 (P30,582 or $577). The Palace Museum edition of the Mi MIX 3 with a whopping 10GB RAM is priced at ¥4,999 (P38,230 or $721).
SEE ALSO: Xiaomi Mi 8 Lite, Mi 8 Pro Philippine prices revealed
Intentional pricing remains in question, but we've been told the global versions of the Mi MIX 3 will likely cost just a bit more than their Chinese mainland counterparts. If that is indeed the case, you can expect this Xiaomi to be the most affordable full-screen phone on the market by a landslide.
The hardware itself is impressive and solidly built, and feels sturdy to hold, too. The ergonomics are good, with curved glass on the back, and the weight distribution is on point for a premium offering. We only wish that Xiaomi opted for a curved display on the front that tapers into the metal frame for a better feel in the hand.
Sporting a 6.4-inch OLED screen with no notch and the slimmest bezels seen on a Xiaomi phone, one-handed use is perfectly possible despite the MIX 3 having more display real estate than the MIX 2 and MIX 2S. In terms of size and general feel, the closest comparison we can come up with is the OPPO Find X — which, incidentally, is also a 6.4-inch phone with a notchless screen that occupies almost the entire front panel.
The main attraction here, of course, is the Xiaomi Mi MIX 3's push-down slider mechanism, which the company claims is more functional and reliable than the motorized sliders found in the OPPO Find X and Vivo NEX.
The main attraction here, of course, is the Mi MIX 3's push-down slider mechanism, which Xiaomi claims is more functional and reliable than the motorized sliders found in the OPPO Find X and Vivo NEX.
Personally, we like both designs, but Xiaomi's is incredibly comfortable to use and provides satisfying feedback. To address concerns around reliability, the company reckons it has tested the mechanism for 300,000 uses, enough for its intended life span.
READ ALSO: Honor Magic 2 slider phone with 6 cameras launched
As for the display itself, picture quality is good, and it's only when you compare it to the best smartphone screens on the market (hello, Samsung Galaxy Note 9 and Apple iPhone XS!) that you can see the difference. You're likely to face some challenges under direct sunlight, though.
The fingerprint sensor can be found slightly below the rear-facing cameras. It actually works fine, and we prefer it over an in-screen scanner that isn't as fast or accurate.
SEE ALSO: Lenovo Z5 Pro is the cheapest full-screen phone we've seen yet
The Mi MIX 3's dual cameras are lined up in a horizontal array, and both feature 12-megapixel sensors behind wide and telephoto lenses with apertures of up to f/1.8. There's also optical image stabilization on the main camera, which should help when taking pictures in dark settings. The few photos we took turned out well — bright and clear and colorful.
A few sample pictures captured on the Xiaomi Mi MIX 3
For selfies, the Mi MIX 3 sports a dual-sensor setup as well, but the secondary sensor is limited to adding a blurred-background effect to portrait images. Some of the pictures we've taken look really nice and detailed.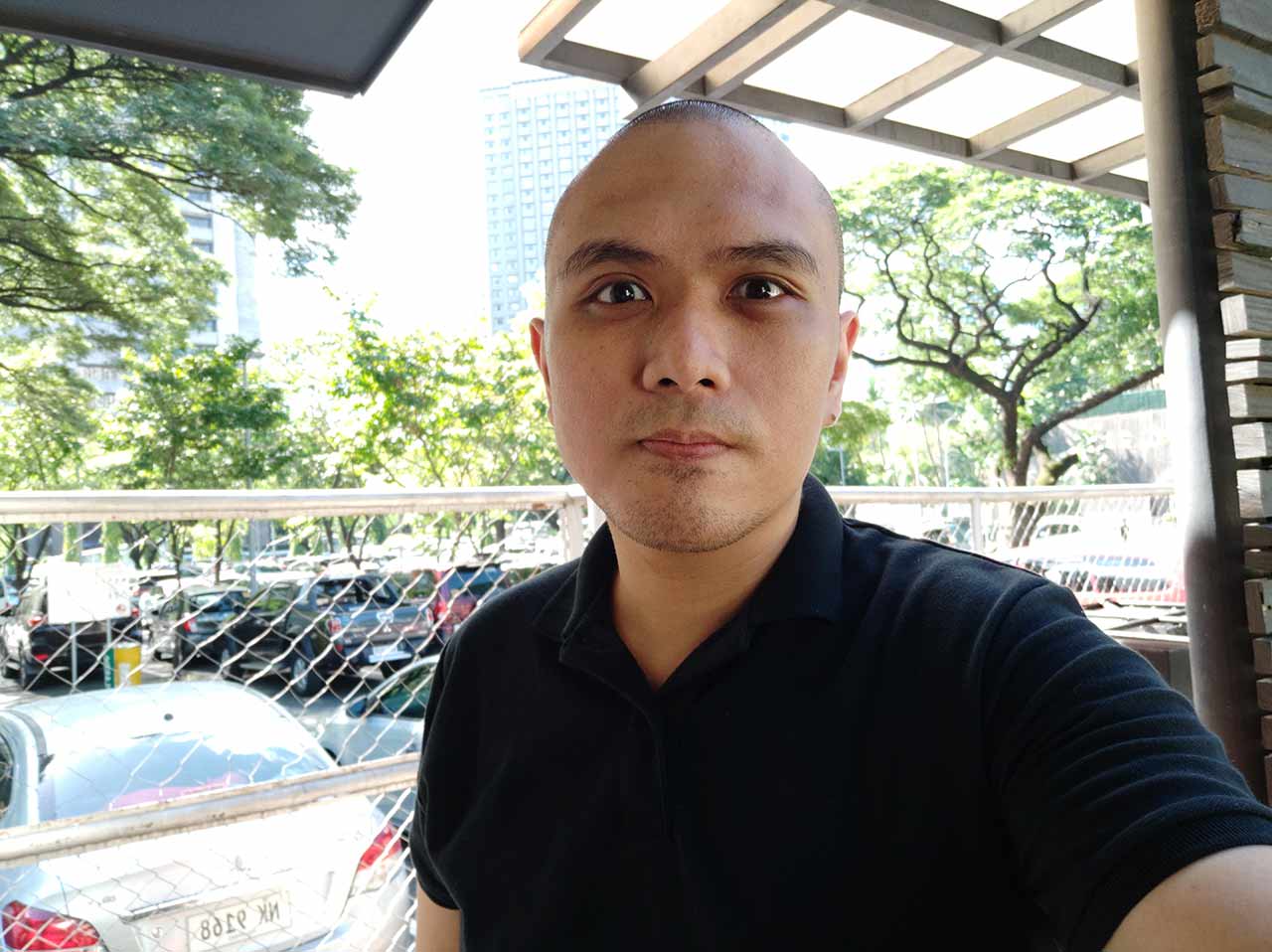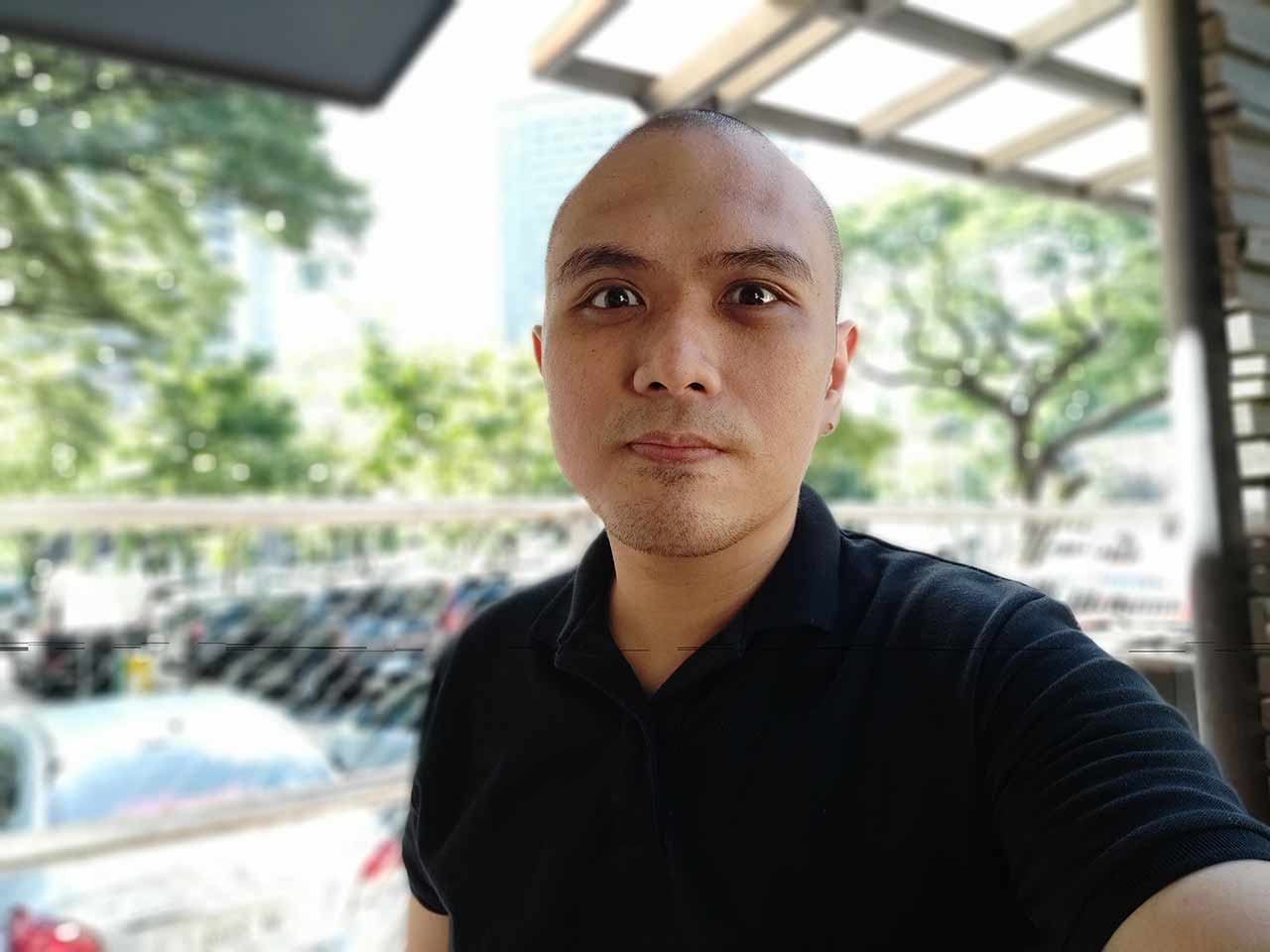 Auto mode vs Portrait mode (with bokeh effect)
On the inside, the Xiaomi Mi MIX 3 packs Qualcomm's latest and greatest Snapdragon 845 processor, which can clock up to 2.8GHz. Phone operation is fast and fluid as it should be, and apps load and switch quickly. We didn't experience any day-to-day performance issues during our time with the phone.
It bears noting that the regular MIX 3 doesn't have 5G capabilities; Xiaomi will release a separate version of the phone that supports the ultra-fast mobile standard. 5G networks aren't supposed to be commercially available until next year, so we'll just have to wait and see what will happen in 2019.
Early impressions
The Xiaomi Mi MIX 3 looks very promising overall, offering an expansive and uninterrupted viewing experience on a slider screen; dual cameras on the front and back; and one of the fastest processors around.
Xiaomi Mi MIX 3 specs
6.4-inch OLED display, 2,340 x 1,080 resolution (19.5:9 aspect ratio)
Octa-core Qualcomm Snapdragon 845 processor
6GB/8GB/10GB RAM
128GB/256GB non-expandable storage
Dual 12-megapixel rear cameras with f/1.8 and f/2.4 aperture lenses and LED flash
Dual 24- and 2-megapixel front cameras
Fingerprint sensor (rear-mounted)
3,200mAh battery with 10-watt wireless charging
MIUI 10 based on Android 8.1 Oreo
---