It's about time. Image-quality rating site DxOMark finally shines a light on a smartphone's front camera, as it debuts DxOMark Selfie.
Granted, only 12 devices have been reviewed thus far, but it's a good start. Selfies, after all, are popular now more than ever; some people base their purchasing decision on how well the front sensor performs. So it's just but right to have this kind of list.
SEE ALSO: Mate 20 Pro ties with P20 Pro for best camera phone on DxOMark
And the phones that came out on top? The Google Pixel 3 and Samsung Galaxy Note 9, each with an overall score of 92. The Pixel takes the crown when it comes to photos, followed closely by the Samsung's current flagship. The Note, on the other hand, is the king of 'em all when it comes to video. On its shadow is the Xiaomi Mi MIX 3, which, incidentally, is also No. 2 in the overall ranking.
We haven't reviewed the Google Pixel 3, so we won't comment on that. But the Samsung Galaxy Note 9? If you check out the results of our blind camera test — which pitted it against the Huawei Mate 20 Pro and Apple iPhone XS — you'll see that the Samsung handset took 66.9 percent of the votes in the selfie set. It was also one of our choices for best selfie phone last year.
You can see how the reviewed phones rank on DxOMark in the image below.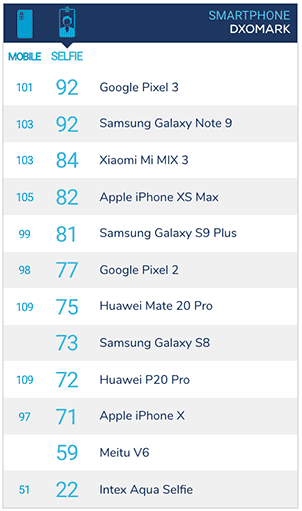 The succeeding images show the respective selfie photo and video scores of the smartphones DxOMark has put through the wringer.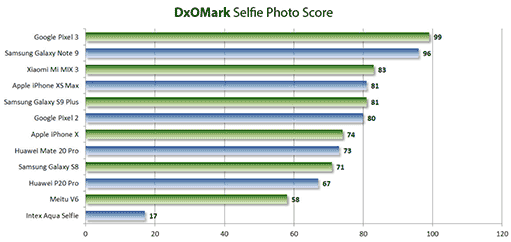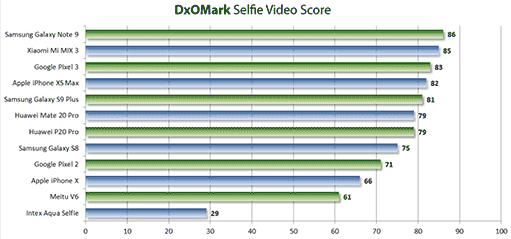 It's best to read the detailed reports of each phone to see which one suits your needs. Needless to say, each device has its strong suit. The Google Pixel 3's focus system, for example, is reportedly second to none, while the Samsung Galaxy Note 9 supposedly achieves better results for color and exposure. Read the summary here.
---