Huawei recently announced the P30 Lite in the Philippines, and it's the latest attempt by the global manufacturer to take the local midrange market by storm. But is it good enough to take on Samsung's latest and most impressive offering in the segment, the Galaxy A50?
Both devices are already available in stores nationwide, with the Huawei P30 Lite priced at P16,990 (about $325) and the Galaxy A50 retailing at a slightly higher P17,990 ($345). They both have above-average specs and features, so they should prove tough competition for each other.
We've had these two devices on hand for weeks for testing, and we've compared them to help you decide which one is the best for you.
Design and build
Both the Huawei P30 Lite and Samsung Galaxy A50 sport attractive designs in a curved-back form factor available in fancy colors. The two also get notched screens on the front, with slim bezels around the sides and bottom of the display.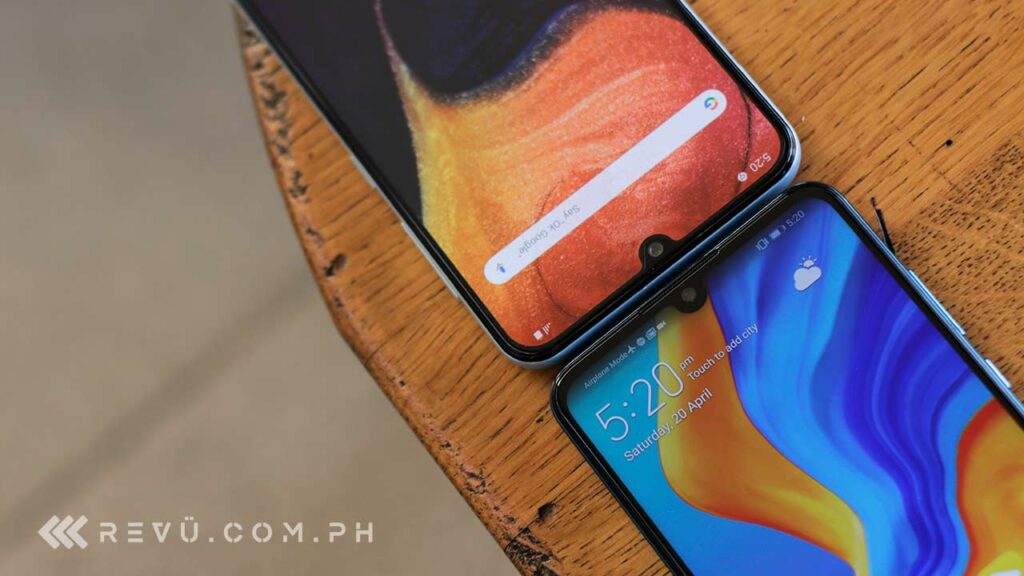 And they not only look good, but also feel good in the hand, the combination of their curved rear panels and glossy surfaces allowing for enough grip while facilitating a pleasant real-world-usage experience.
However, when it comes to build materials, the P30 Lite shines with a 3D glass back that is more premium-looking and durable than the Galaxy A50's plastic shell. There's no Gorilla Glass protection to be found on the rear both units to keep scratches at bay, so we highly recommend you use the clear silicone case in their respective retail boxes.
As for color options, the Peacock Blue variant of the Huawei handset is more striking in person, featuring a blue-to-purple gradient that changes hue based on the lighting and angle it is being held at. The white colorway of the Galaxy gets the same prism effect as most other A series phones and shows different colors depending on light reflection and refraction.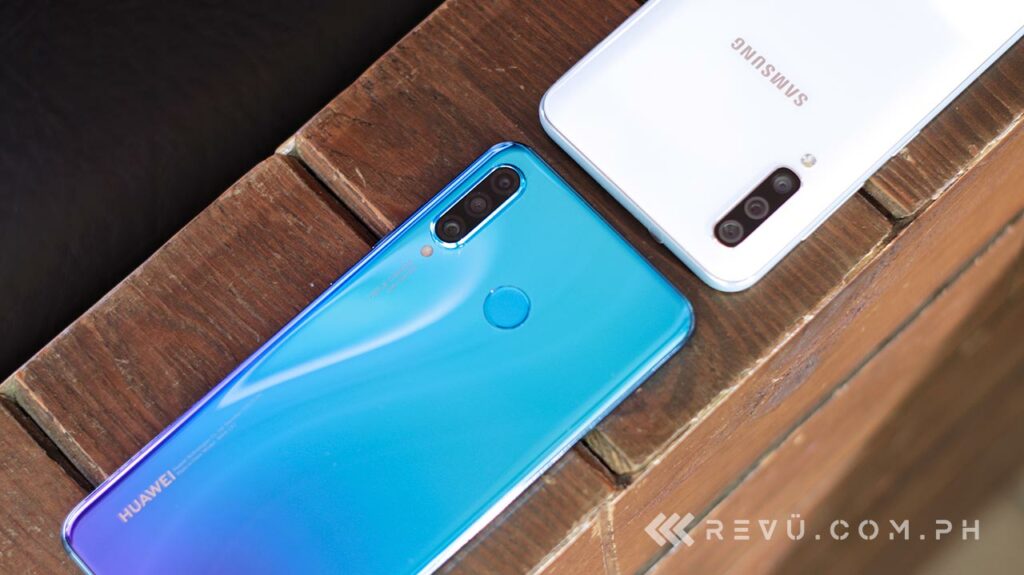 In our experience, one-handed use isn't out of the question but is considerably harder on the Samsung Galaxy A50 because of its larger dimensions. The Huawei P30 Lite, on the other hand, is just the right size and weight. It will fit comfortably even in the palm of users with small hands.
Another thing to note is that the P30 Lite has a physical fingerprint reader around the back. We found it to be quicker and much more convenient to use, as compared with the fingerprint sensor built under the display of the Galaxy A50. You'll get faster unlocks and fewer misses, and putting on a screen protector won't interfere with how well (or how poorly) the sensor will hold up after years of use.
Which brings us to one of our biggest complaints about the Samsung device: The fingerprint recognition isn't as good as we would like it to be, although we can certainly applaud the Korean manufacturer for trying to make this technology the new standard in the midrange. It brings novelty, sure, but we also wish it were more functional.
Screen
Compared with the Huawei P30 Lite, the Galaxy A50, owing to its bigger 6.4-inch display and Samsung's Super AMOLED screen technology, delivers a better viewing experience that can extend to gaming. The resolution is reasonably sharp; 2,340 x 1,080 pixels is still decent at this price point. Colors look bright and vivid, while sunlight legibility is above average.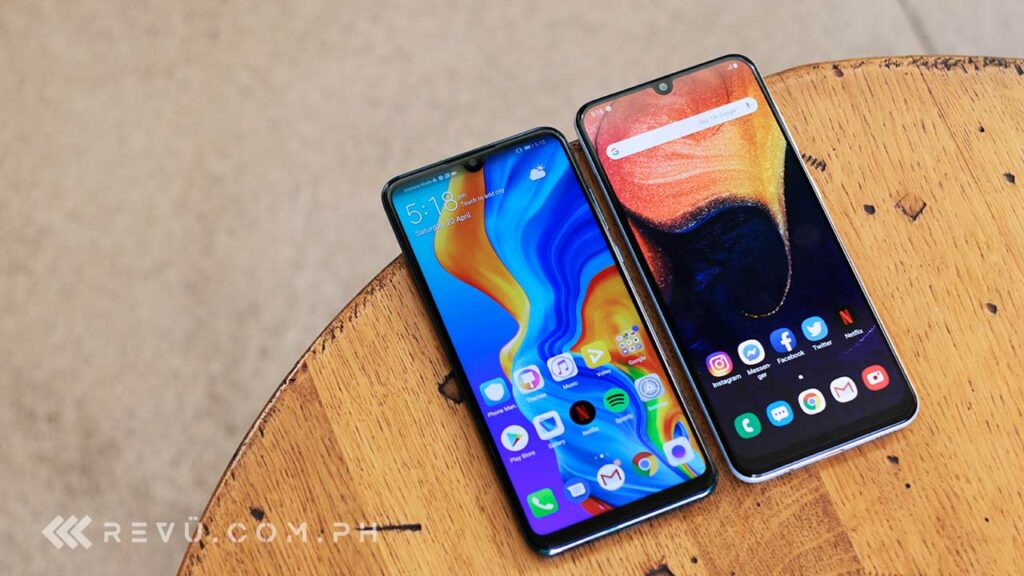 The Galaxy A50 supports Samsung's Always On Display function, which is a clever way to show notification and widgets on a black screen when the phone is locked. This is great for saving battery life.
The P30 Lite, on the other hand, has an LCD screen measuring 6.15 inches on a diagonal. It also looks pleasing overall, with saturated visuals, acceptable contrast, and minimal color shift. It can be sufficiently bright for outdoor use, too.
Both Huawei and Samsung have added the option to tweak the color temperature of the display, hide the notch by blacking out the top corners of the notch area, and choose which apps will run full screen on either device.
Cameras
Talking about the camera department, both the P30 Lite and Galaxy A50 pack triple cameras at the rear and a single front-facing camera for selfies.
Huawei's camera system includes a 24-megapixel main sensor, an 8-megapixel sensor behind an ultra-wide lens, and a 2-megapixel depth sensor to simulate a softly blurred background. The Samsung handset features a 25-megapixel snapper, an 8-megapixel wide option, and a 5-megapixel depth-sensing lens for bokeh.
SEE ALSO: Huawei P30 vs Samsung Galaxy S10: Which phone is for you?
The P30 Lite's wide camera has a 13mm focal length, as compared with the Galaxy A50's 12mm, which results in a weird fish-eye look around the edges of the scene. Some might like it, but others will probably just want to crop the shot after the fact.
It's also worth noting that the wide option on the P30 Lite offers manual focus and object tracking while shooting; the Galaxy A50 doesn't do either. This can make shooting in poor lighting especially difficult. And you can't use it to take a picture of a subject positioned off-center in a scene, further limiting its appeal.
The Huawei P30 Lite does its most notable work in low light, trouncing the competition one image after another
The Huawei P30 Lite does its most notable work in low light, trouncing the competition one image after another. Fire up the AI setting, and you can get some pretty clear and detailed shots of otherwise dimmed scenes. There's a handheld Night mode feature for the main camera also, to allow the phone to cope well with capturing images in dark conditions without the need for a tripod. We wish it were available on the wide-angle camera as well, though.
On the other hand, the Samsung Galaxy A50 produces muddy, underwhelming night shots using both regular and wide lenses, and the lack of a dedicated night setting seriously hurts the point-and-shoot experience as the light dims.
All samples posted below were taken in auto mode, and the images have not been retouched or edited — only compressed to keep the file size small.
Pictures captured on the Huawei P30 Lite and Samsung Galaxy A50, from nighttime to daytime, with ultra-wide photos in between. The last set are samples of zoom-in shots — 6x for the P30 Lite and 4x for the Galaxy A50
Moving to the selfie camera, Huawei offers 32 megapixels and an f/2.0 aperture, while the shooter set inside the notch of the Samsung phone is equipped with 25 megapixels with the same aperture rating. Both ensure that your selfies look sharp under good lighting.
Low-light shots still manage to display some fine detail, too. You also get the option to shoot selfies with some bokeh, on top of beauty mode, which delivers in-app enhancements to make your skin look brighter and clearer.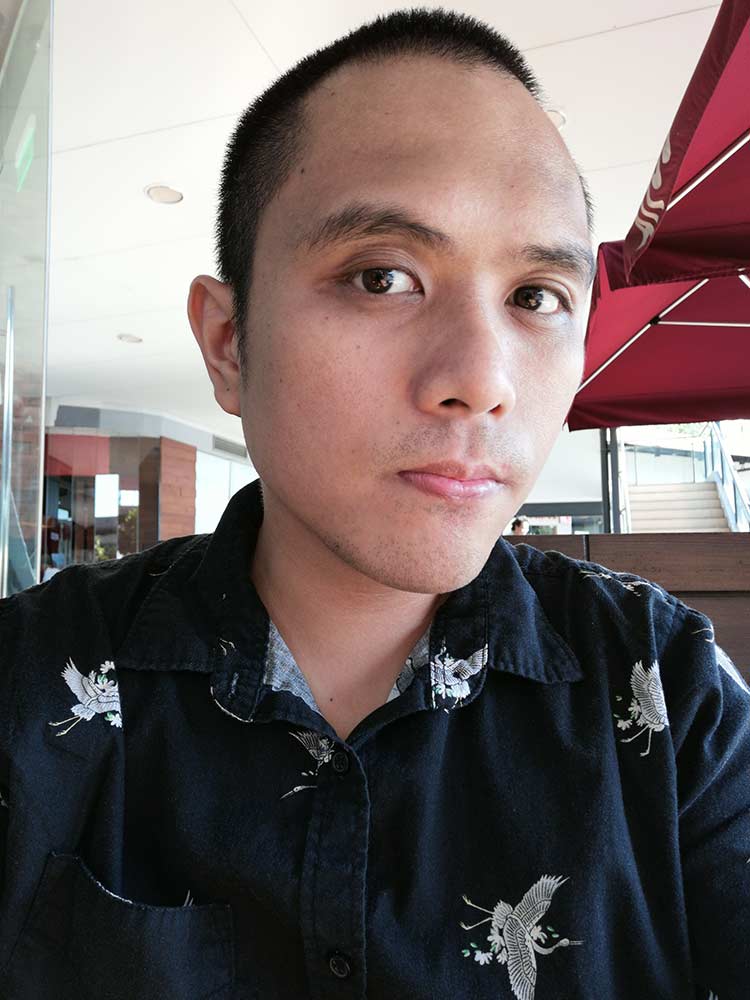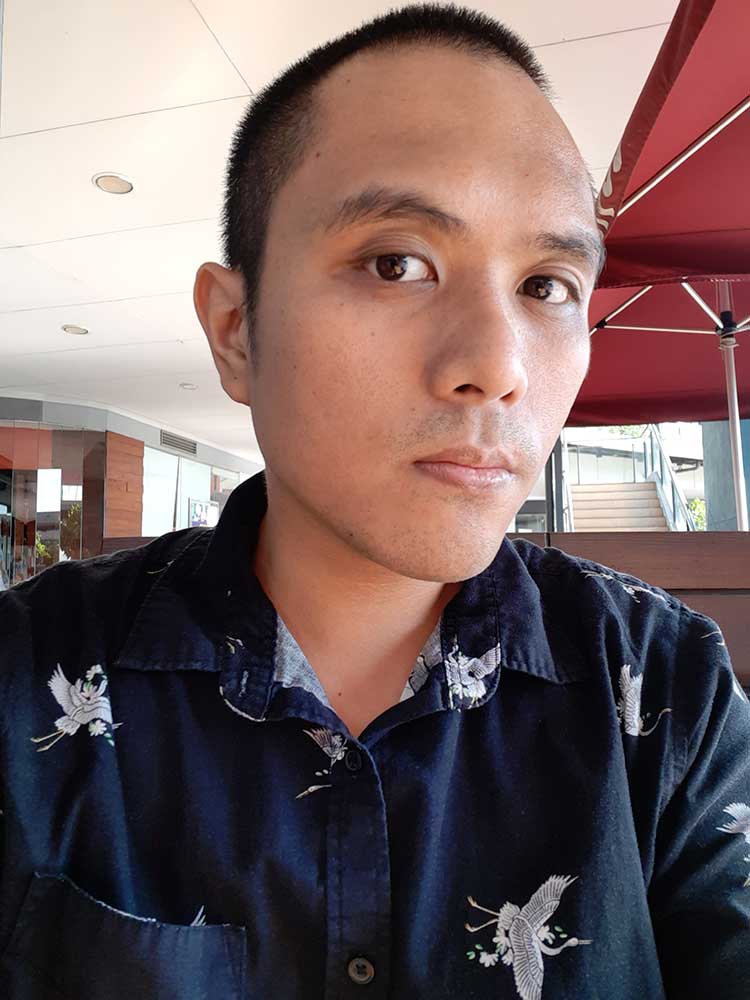 Selfies taken outdoors in Auto mode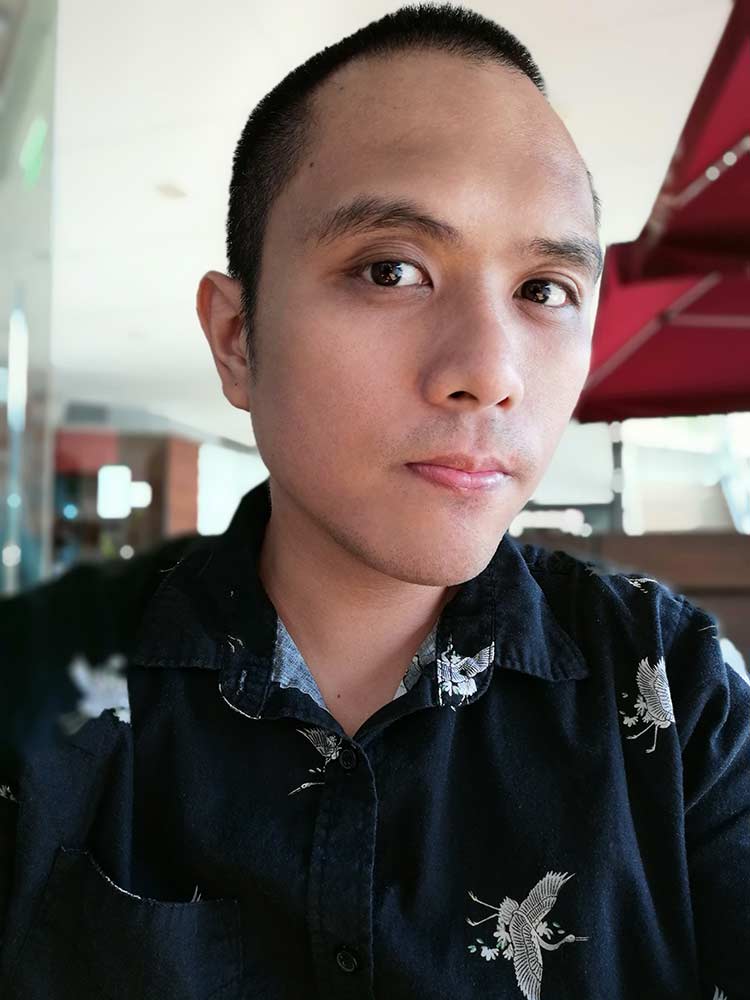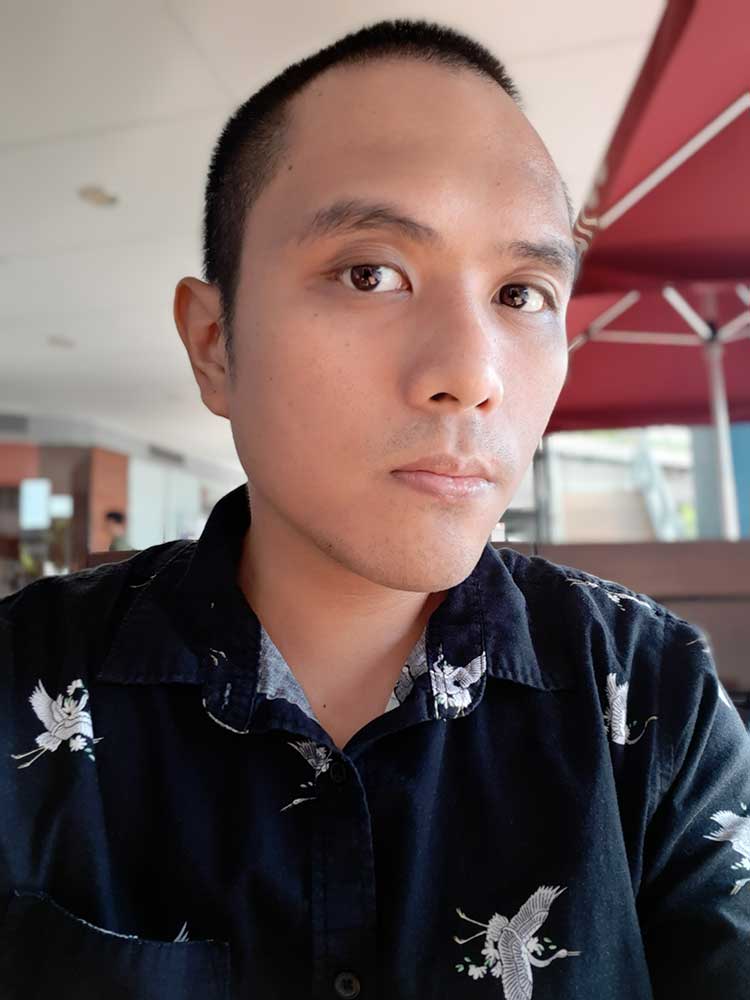 Selfies taken outdoors in Portrait mode (with bokeh effect)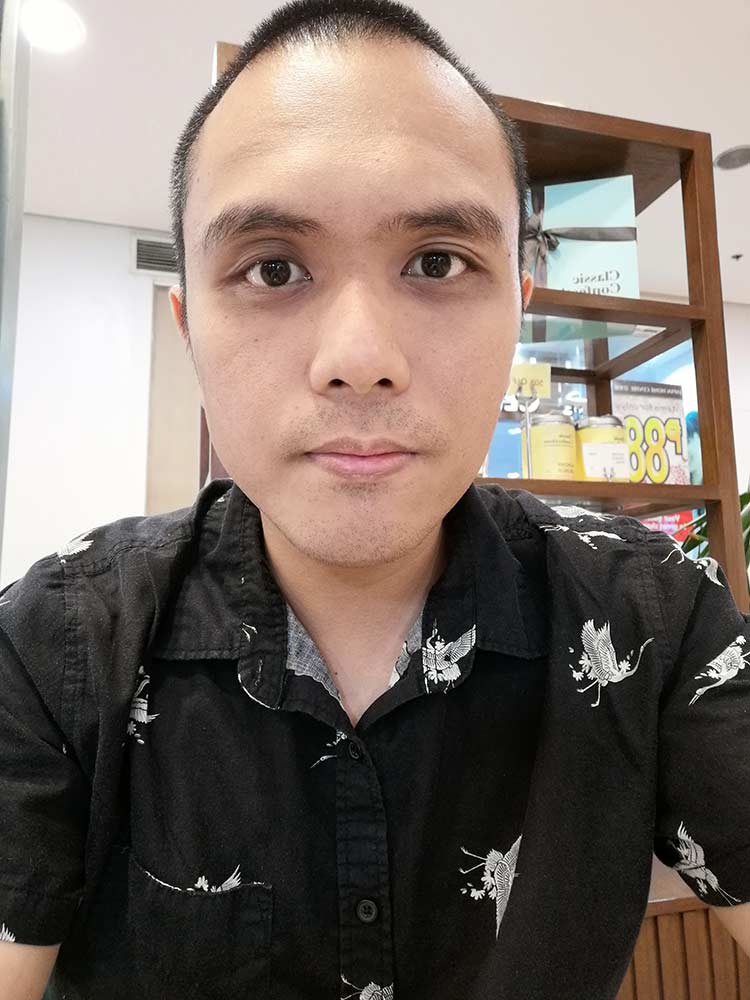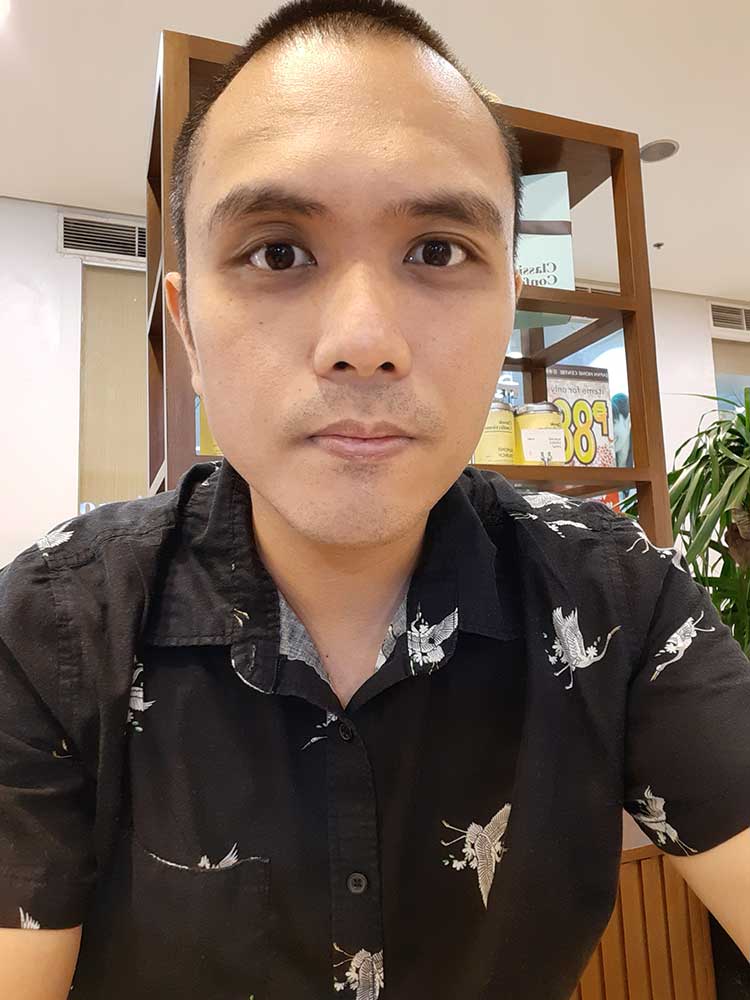 Selfies shot indoors in Auto mode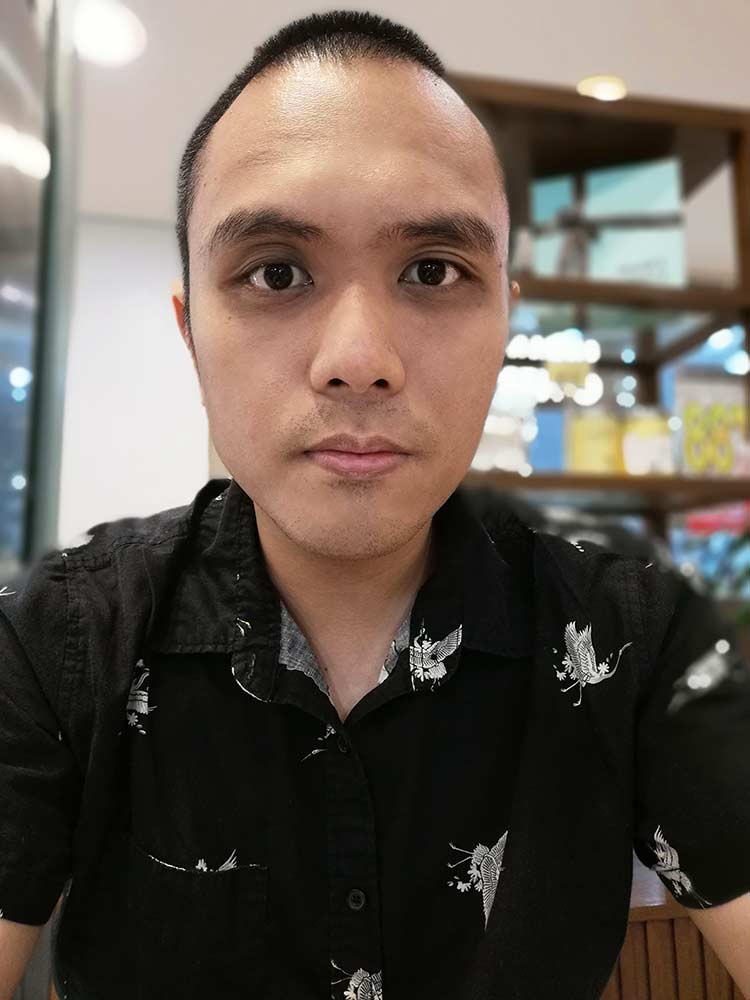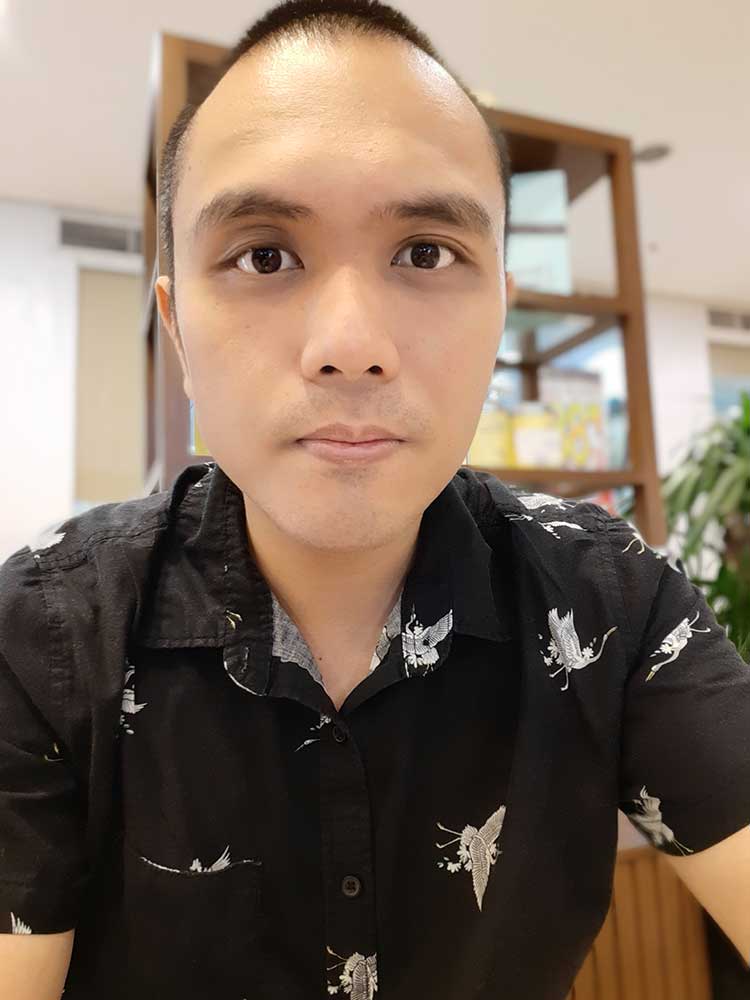 Selfies shot indoors in Portrait mode (with bokeh effect)
Performance
The P30 Lite uses Huawei's Kirin 710 processor from 2018, whereas the Samsung phone is the first to feature an Exynos 9610 under the hood. Both are octa-core chipsets and pair four high-end Cortex-A73 cores with four Cortex-A53 cores, alongside 6GB RAM and 128GB storage, which can be expanded using a microSD card.
In general use, the Kirin 710 and Exynos 9610 are better than average, as compared with many other processors in the midrange category. They can run the latest — and most demanding — games out there at medium to high detail. Day-to-day tasks will fly through these processors, and multitasking is pretty much a breeze. You are not likely to experience any lag or stuttering while moving around the Android 9.0 Pie-based interface and opening and closing apps.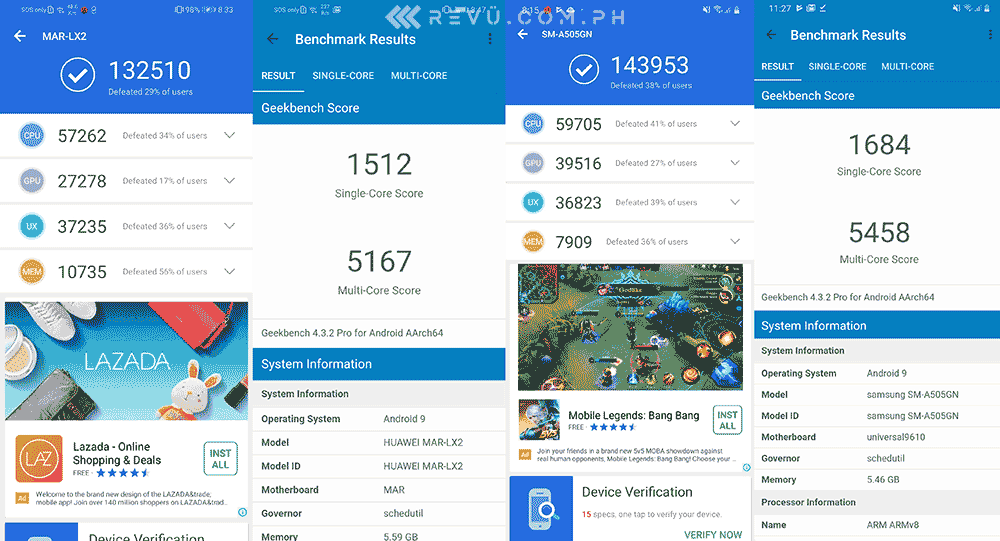 When it comes to benchmarks, however, the Exynos 9610 inside the Galaxy A50 scores higher, but it's not entirely fair to say that it outperforms the Kirin 710 by a huge margin. The numbers difference definitely does not show in real-world performance, unless you're running a visually demanding game and comparing gameplay from both devices side by side.
And while the Huawei P30 Lite powers through most tasks with ease, it's actually more impressive when the handset is sitting idly with the screen off. Standby life isn't something we usually notice when reviewing a device, but we barely noticed any battery loss at all with our unit. It could conceivably sit on our desk for weeks without needing a charge.
Battery life and charging
Huawei has equipped the P30 Lite with a 3,340mAh battery versus the Galaxy A50's 4,000mAh. You might think that gives the Samsung model a considerable advantage in mileage, but you have to consider that it's powering a bigger display that can stay on to show notifications and widgets. So despite the higher capacity, it doesn't make the Galaxy A50 last as long as you might think it does.
Based on our testing, both phones will give you around a day and a half of usage under normal conditions, but expect the A50 to conk out a bit sooner if you actually do end up using the always-on functionality of the screen all the time.
The P30 Lite achieved a result of 9 hours and 9 minutes in PCMark's battery-rundown test at half brightness and an inserted SIM card, while the Galaxy A50 was rated to last 9 hours and 33 minutes under identical settings.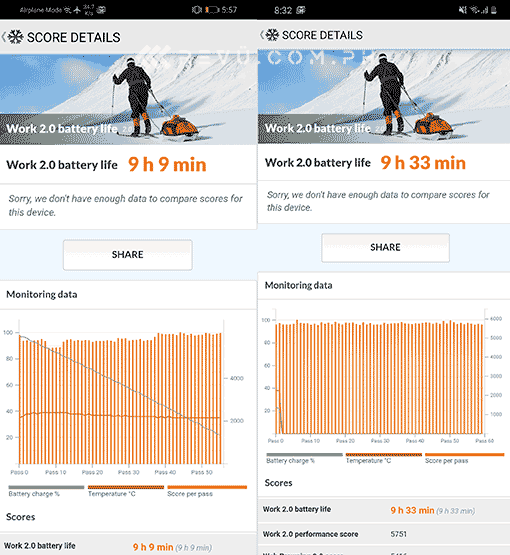 Finally, there's charging. Both smartphones sport a USB-C port at the bottom, and there's fast charging onboard as well. The Huawei P30 Lite will top up much quicker, though, not only because it has a smaller battery, but also because it can be charged with Huawei's 18-watt SuperCharge power brick.
Huawei says it can juice the battery from zero to full in 105 minutes, which is impressive for the category. The Galaxy A50 only supports 15-watt fast charging, and thus will take longer to charge.
Final thoughts
Each phone has its own strength and is great in many ways. Though the Samsung Galaxy A50 is a solid pick, if we were to look at design, overall quality, one-handed use, photography, and fast charging, the Huawei P30 Lite is definitely the way to go.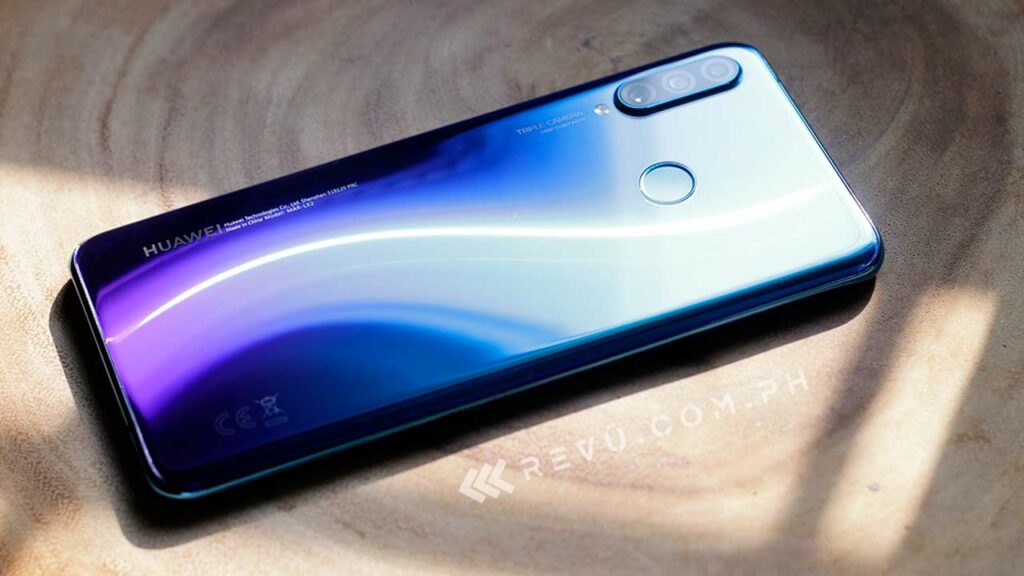 At P16,990 ($325), it even costs less than its Korean rival. It's a terrific phone all around, but where it really shines is in the camera hardware. Whether you're using the main sensor or ultra-wide-angle option, the P30 Lite will give you better pictures, particularly in low light, which is an area where most smartphone cameras need to improve — the Galaxy A50 included. The Huawei P30 and P30 Pro's little brother is not so little, after all.
Huawei P30 Lite vs Samsung Galaxy A50: Specs comparison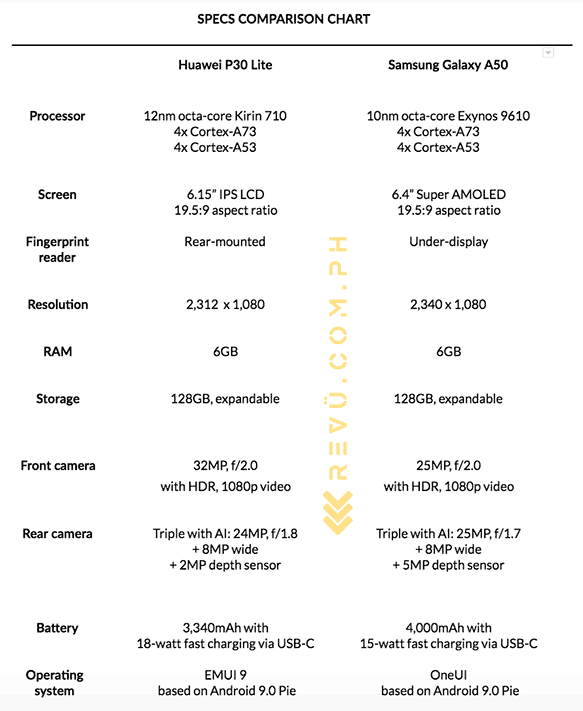 ---