The Realme 3 Pro has been launched in the Philippines today, after it hit the headlines in India earlier in April.
And like the brand's previous devices, the Realme 3 Pro is a remarkable phone for its price. In the Philippines, the 4GB RAM and 64GB storage model will retail for P12,990 (roughly $247), whereas the 6GB/128GB version with expanded memory costs P14,990 ($285).
READ ALSO: These smartphones, including the Realme 3 Pro, can already install Android Q
And yes: This is the most affordable handset with a Qualcomm Snapdragon 710 processor under the hood on the domestic market, which is particularly jarring when you consider that the first Snapdragon 710-based phone to arrive here was priced at P38,990 ($742) at launch. The OPPO R17 Pro, of course, came out with other highlights, such as 50-watt charging and a Samsung-style dual-aperture camera.
SEE ALSO: Mobile Legends now has High Frame Rate mode for Snapdragon 710 devices
The Realme 3 Pro skips the aforementioned features, but it is every bit as compelling as OPPO's premium sub-flagship where it matters — and this alone makes it sharply stand out from the crowd of midrange phones that have launched recently. It's a fantastic all-rounder that won't have you lacking in any one department and will save you a few thousand pesos. Read on for our full review.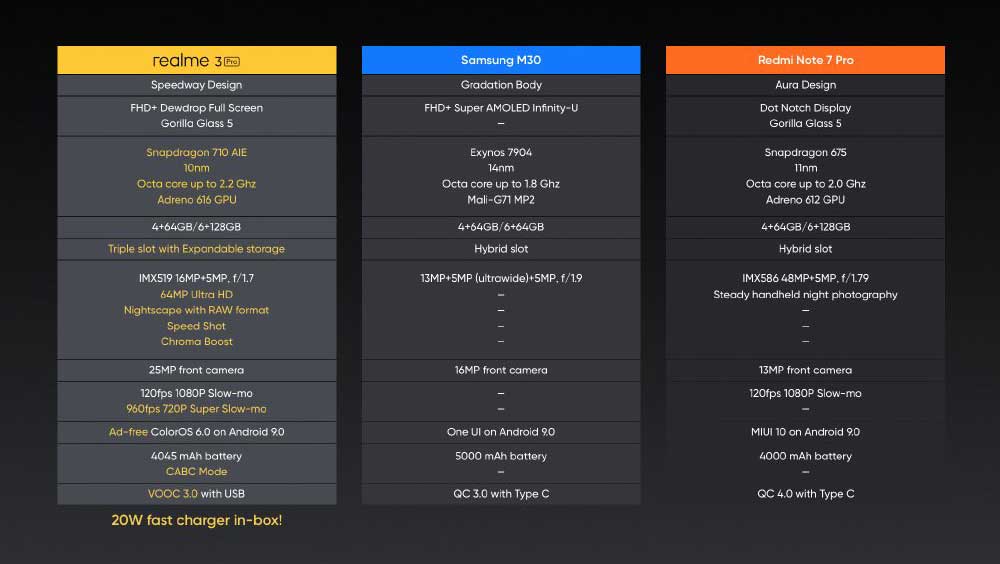 Design and build
The Realme 3 Pro has a solid plastic build that combines matte and glossy finishes with a notched screen sporting narrow top and side bezels and a slim bottom chin. There's a comfortable, reassuring weight to the phone, which weighs 172 grams (with the battery), while the frame measures 8.3mm at its thickest point, so it still feels pleasing to use as a daily driver.
The rear panel comes in three color options — Carbon Gray, Nitro Blue, and Lightning Purple — and all three have a shiny finish embellished with a micro-pattern of vertical lines. We're actually partial to the latter which blends blue and purple together in a seamless fashion.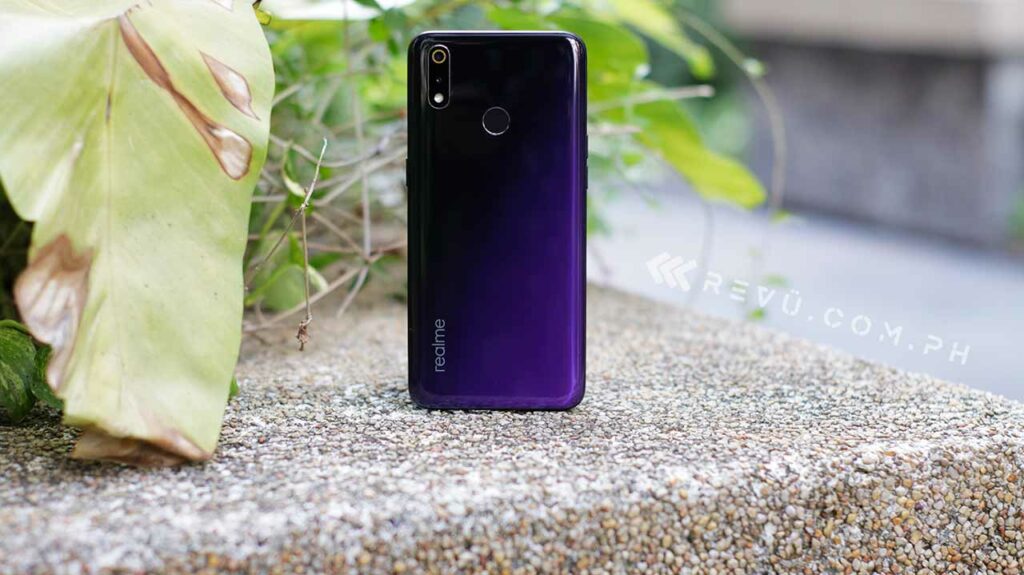 And despite its high-gloss exterior, our review sample doesn't seem as susceptible to fingerprints and smudges as other devices with a similar back cover. Good on Realme for that, but we're not sure if the blue version is also resistant to blemishes. The included clear case is rather thick and should keep the phone nicely protected and looking immaculate, like it never left the box.
The Realme 3 Pro's back features a fingerprint reader and a camera module with dual lenses and yellow details on the lens cover for extra dazzle. The biometrics scanner itself works well and recognizes your finger from almost any angle. Face unlock is also quick, although it sometimes struggles in detecting your face in low light.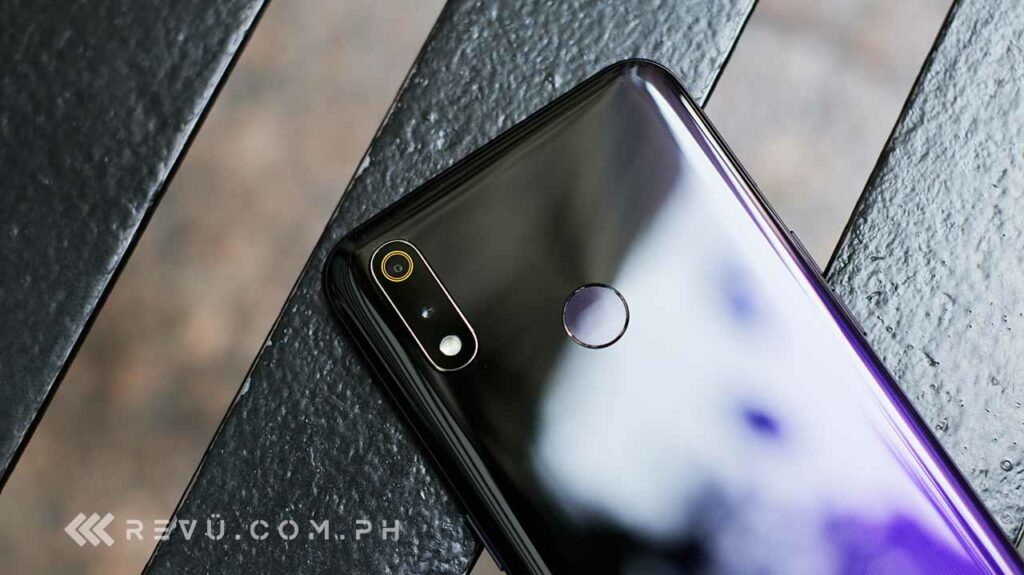 You can enable both security features at the same time, so you don't have to choose one over the other. But if you find yourself using face unlock more often, then we highly suggest that you hit the Raise to Turn On Screen toggle in the Settings app to make your life a bit easier.
The button layout feels natural to use — volume rocker is on the left-hand side, while the power button sits along the right side of the frame, in a spot where it's easy to locate with your thumb. On a related note, you can't double-tap the display to turn it off, but there is an icon shortcut to lock the screen, which you can place anywhere on the home screen to suit your usage.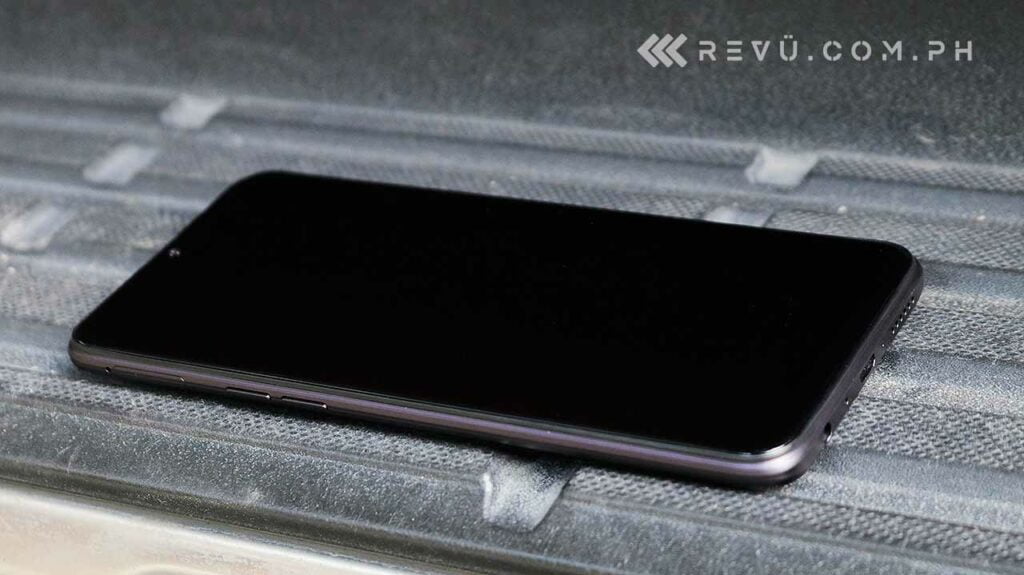 The bottom edge is where you'll find the microUSB port, headphone jack, and an opening for the down-firing mono speaker, which gets quite loud at high volume levels, although distortion creeps in as soon as you ramp up the decibels.
As for what it feels like to use the Realme 3 Pro on a daily basis, our experience is largely positive. We like the dimensions of this device. It is neither too wide nor too heavy for one-handed use; the buttons are easy to press, reach, and distinguish by feel alone; and, despite its glossy sheen, the back isn't a huge fingerprint magnet.
Display
If you're a heavy gamer, or if you're the type to use your smartphone as a video player for movies and shows, the screen is an important part of the user experience.
The Realme 3 Pro's picture quality is mostly solid for its price, and the display is large enough and sharp enough for comfortable viewing. Colors are rendered with pleasing accuracy; blacks go fairly deep for an LCD; and viewing angles are good, too, though legibility can be a challenge in harsh and bright sunlight.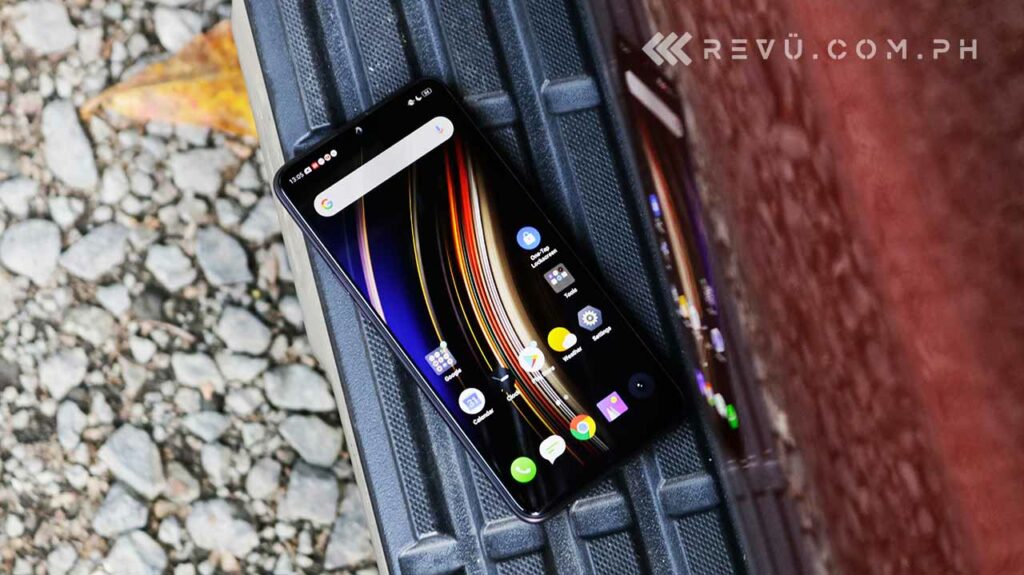 For extra protection against scratches and accidental drops, the front glass is layered with Corning Gorilla Glass 5, which curves around the lip of the plastic frame that holds the screen in place.
The notch is tiny and therefore has plenty of usable space around it, while the bezels around the display are small enough that they don't get in the way much when you watch videos in full screen or play games in landscape mode. You can choose to run apps in full-screen mode to take advantage of the screen real estate the Realme 3 Pro offers, but not all apps will look perfect on a stretched aspect ratio.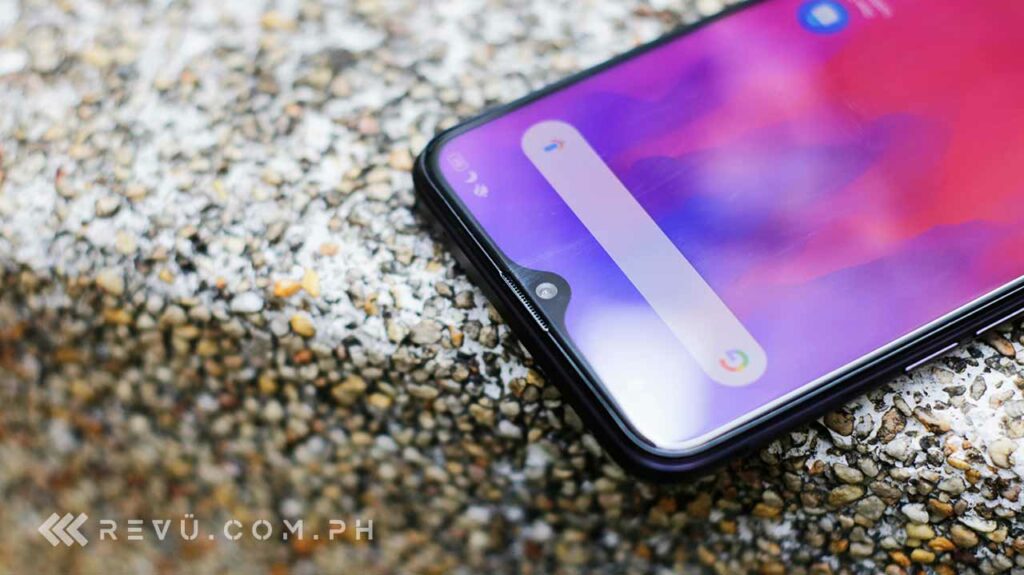 Cameras
On the back of the Realme 3 Pro is a dual-lens camera comprised of a 16-megapixel sensor that sits behind an f/1.7 aperture lens and a 5-megapixel, f/2.4 depth sensor to help create a natural-looking bokeh or blurred-background effect in Portrait mode. You can't shoot with the latter, though, leaving you with only one focal length and one field of view for your photos and videos.
READ ALSO: Realme 3 vs a flagship phone: Night-mode pictures and Realme 3 vs Samsung Galaxy M20: Which phone is better?
We would have wanted to see an ultra-wide-angle camera instead of a depth-sensing unit, but perhaps we'll see both on the Pro's successor? Meanwhile, the 16-megapixel main option works reasonably well for a number of scenes including low light, even without using the native camera app's Nightscape mode.
That's not to say it isn't effective and you shouldn't bother clicking it and waiting for the camera to finish taking multiple shots at different exposure settings. Realme's Nightscape feature can definitely make a difference, especially in extremely dark environments or in places with plenty of artificial lighting, but keep in mind that it won't kick in if the scene is too bright.
Nighttime shots: Auto mode vs Nightscape mode
Daytime shots are about as good as we can expect a midrange phone to produce, full of color and detail, and the dynamic range is quite admirable. The Realme 3 Pro doesn't have a telephoto lens, so the 10x digital zoom is surprising, albeit hardly usable in day-to-day operation. It's impossible to make out text from a good distance away with the zoom maxed out.
Daytime pictures captured on the Realme 3 Pro
The 25-megapixel front camera is sharp and allows you to snap some great-looking selfies with realistic skin tones. For portrait-style shots, the camera avoids obvious edge-detection errors almost every time in bright conditions. The software package isn't brimming with features, but you can take HDR selfies with better contrast, and there are beauty and color filters that can change the overall look of your images.
Selfies taken with the Realme 3 Pro
Performance
The Realme 3 Pro is powered by a Qualcomm Snapdragon 710 processor that performs at near-flagship level while still keeping power usage in check. Battery life is a big strength, according to Realme, and perhaps this is the biggest distinction between the Snapdragon 710 and Snapdragon 675 other manufacturers like Xiaomi and Vivo are pairing with their own Pro-branded handsets.
Gaming on the Realme 3 Pro: PUBG Mobile, NBA 2K19 (5:58 mark), and Mobile Legends (10:46)
The Snapdragon 710 is capable of smooth frame rates at high settings in games that require powerful graphics to run as intended, like PUBG Mobile and NBA 2K19. If you play Mobile Legends: Bang Bang for fun like we do, you'll be pleased to hear that the Realme 3 Pro supports High Frame Rate mode, as we reported a while back.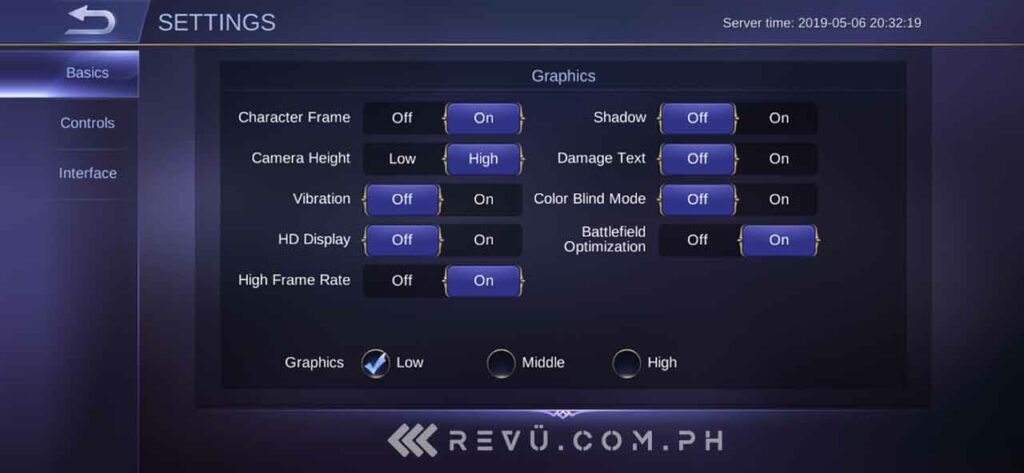 The daily performance is as fast as you'd expect, but not quite as smooth as on a flagship-grade device. Apps open quickly; animations are fluid in general; and the phone's 6GB RAM allows you to seamlessly get in and out of apps that you might have open.
The Antutu Benchmark score of our unit is 171,946, which crushes most other phones at this price point. Our review sample also scored 1,853 in the Geekbench 4 single-core test, and 5,991 in the multi-core benchmark.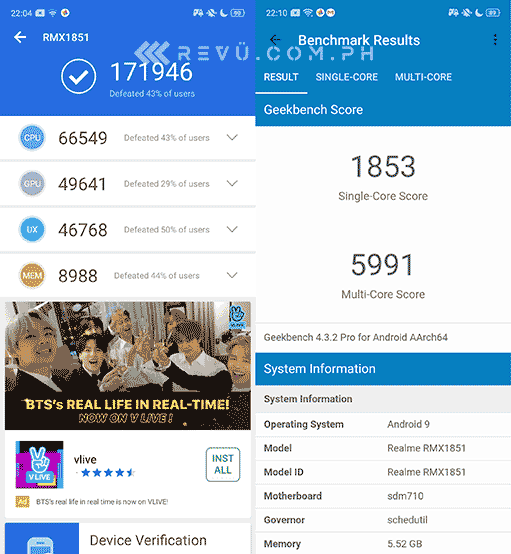 Battery life and charging
Inside, the Realme 3 Pro gets a pretty hefty 4,045mAh battery. We've found that it can last more than a day with moderate to heavy usage consisting of basic smartphone tasks like browsing the web, checking emails, going through Facebook feeds, watching YouTube clips, and some gaming in between work. It should be able to last two days between charges if your usage is lighter than our own.
For fast charging, the Realme 3 Pro has a 20-watt VOOC 3.0 spec that the company claims can get the battery to 50 percent from zero in 30 minutes using the bundled wall adapter. A full charge takes around 80 minutes, which is still impressive.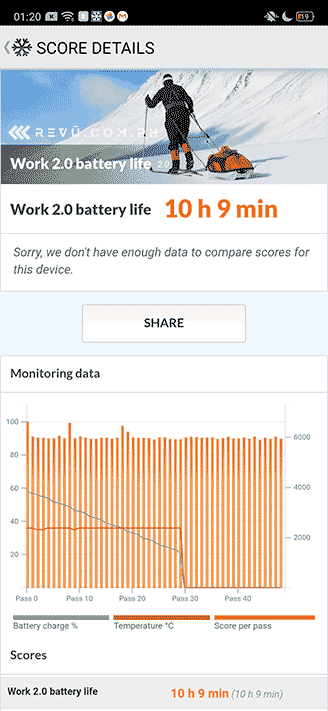 In PCMark's battery-rundown test, which puts the phone through a loop of data crunching, word processing, and video playback, our unit lasted 10 hours and 9 minutes at half brightness and an inserted SIM card. The Realme 3 Pro combines fast charging with good battery life, a combination that we definitely don't see every day in any segment.
Final thoughts
Realme has offered some of the best value of any smartphone, with the design, performance, and battery life of phones that cost twice the price of its offerings. With the Realme 3 Pro, we feel it has another hit on its hands.
This is currently one of the best all-around phones on the market that won't break the bank. If you're after a new phone and your budget doesn't extend out to a luxury model, we have to give our recommendation to the Realme 3 Pro.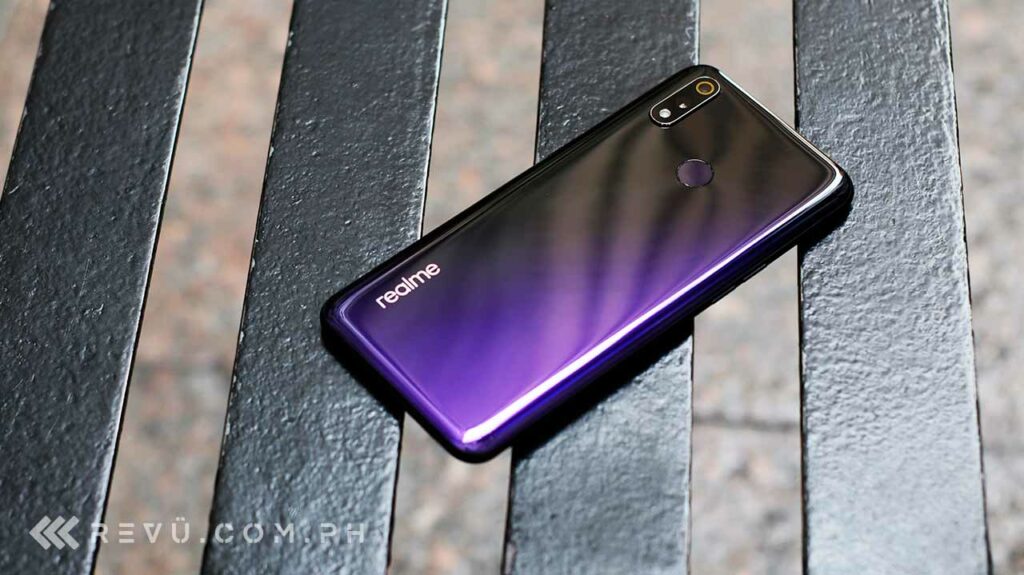 ---