Sporting a lower price tag, the F11 tries to offer the best of OPPO, but costing much less than its higher-end stablemate. It offers practically everything that makes the OPPO F11 Pro good with the exception of an elevating selfie camera and a screen that extends all the way to the top with no cutout.

SEE ALSO: Watch: OPPO F11 Pro, OPPO F11 compared
The phone is priced at P12,990 (around $247) for 4GB RAM and 64GB storage, while the 6GB/64GB version costs P15,990 ($304). Do note that the 4GB/64GB model is sold exclusively online in the Philippines. Your choice of colors include Marble Green, Fluorite Purple, and, more recently, Waterfall Gray.
READ ALSO: New OPPO F11 series color, F11 Pro spec bump announced
Boasting many features ported over from the F11 Pro, the OPPO F11 appears to be a serious contender on the midrange market. But is it really a better buy? Read on to find out.
Design and build
The OPPO F11 is encased in a high-gloss curved plastic shell that also feels sturdy enough to withstand a beating. We used the Marble Green color option for this review.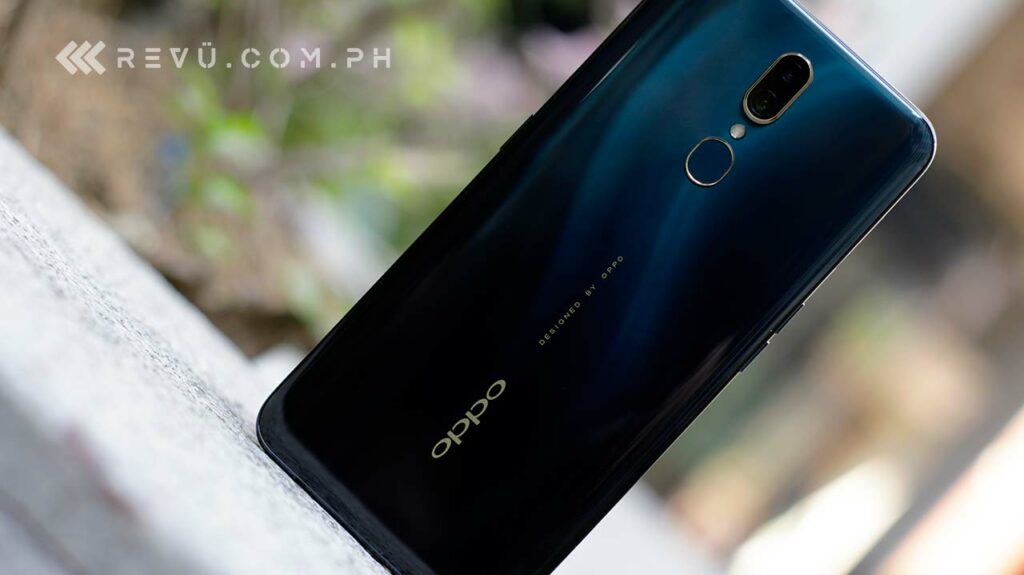 We've seen all three in person, and they look attractive. You can't go wrong with any of them as long as you don't mind occasionally cleaning away fingerprints and smudges. Using the bundled clear case will keep the back of the phone looking neat and sleek without hiding its beauty.
Size-wise, the OPPO F11 feels a bit large for an average set of hands, so one-handed use can be a little tricky. It obviously doesn't help that the phone feels slippery in the hand and slapping a case on it would make it feel bigger and less comfortable to use than it is. The weight is well distributed, but for a phone made of plastic and glass, it is more than we expected.
Around the back, the F11 features two cameras and a fingerprint reader with bold gold edging and the OPPO branding in matching color. The dark green and gold color combination of our review sample looks trendy yet sophisticated. It probably works better in person than in our images, too. The green color accent on the power button on the right side is another nice touch.
The button placement is convenient on the OPPO F11, despite its screen size at 6.53 inches. At the base, you'll find the headphone jack, microUSB port, and cutouts for the mono speaker, which delivers acceptable sound quality for its size.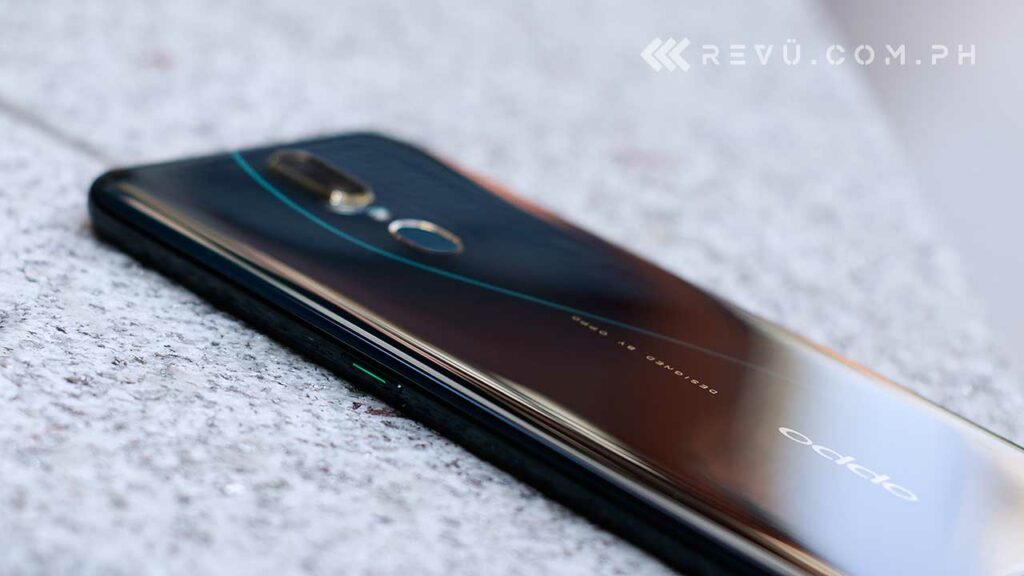 Display
The OPPO F11 has a 6.53-inch LCD screen that runs at a 2,340 x 1,080 resolution, so the visuals are pretty crisp. Colors fare well and black levels are quite rich, though not as deep as on an AMOLED panel. It's not the best at this price, but the screen is good for watching movies and playing games — not to mention, more than suited for basic smartphone functions like web browsing, messaging, and emails.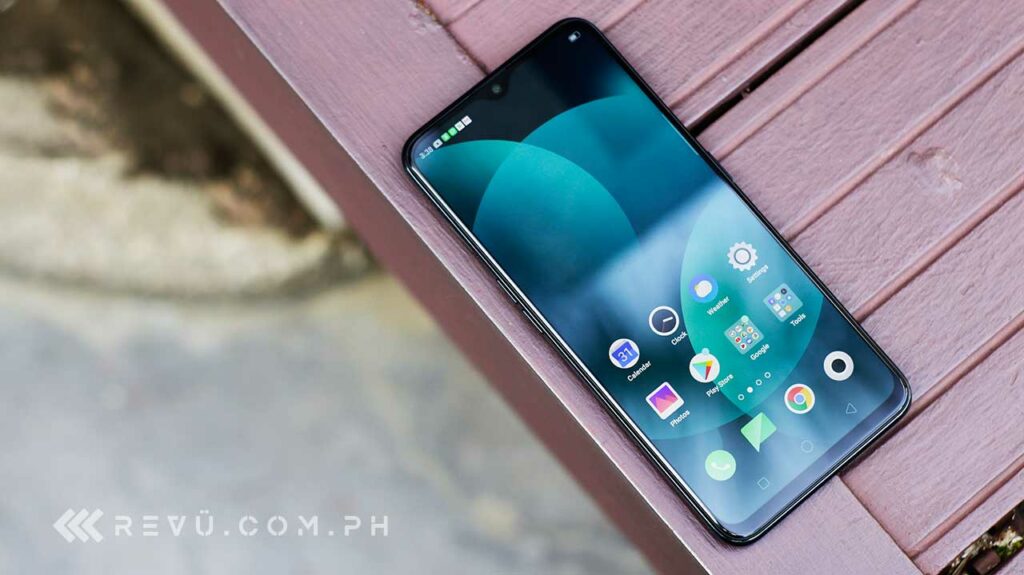 The size of the display is bigger than the screens on the Apple iPhone XS Max, Samsung Galaxy S10 Plus, and Huawei P30 Pro, which is saying a lot even if the viewing experience doesn't quite compare to what these flagship handsets offer. And with a display this big, it's actually viable to use split-screen viewing for different apps.
The F11 has a dewdrop notch, which is as close to a full-screen design as possible without opting for a sliding screen or a hole-punch camera. The side bezels are narrow, while the bottom chin is thicker compared to the other sides to add space for components such as the charging port and audio jack.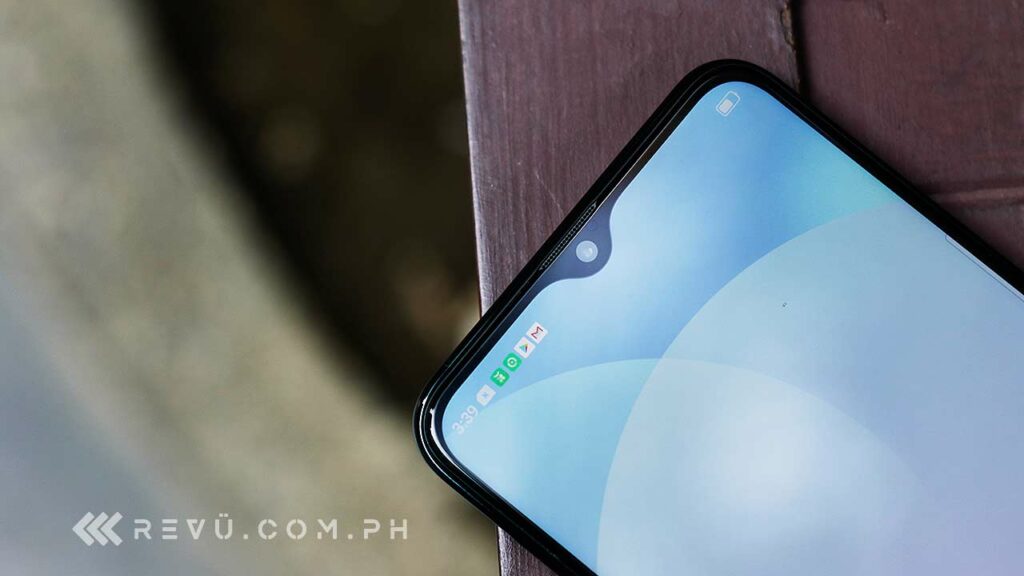 Unfortunately, the surface of the screen also picks up fingerprints rather quickly, and so will require frequent wiping off. Besides that, the display overall works nicely.
For navigation, the F11 supports full-screen gestures. You can remove the navigation bar from the bottom of the display and swipe up to go home, swipe up from the sides to take you one screen back, and swipe up from below and pause to open a multitasking screen, where you can jump in and out of apps that you have running in the background.
Cameras
Around back, the OPPO F11 has a two-camera module near the center of the panel, the highlight of which is a 48-megapixel camera with an f/1.8 aperture lens, similar to the one found on the F11 Pro. The secondary cam is only a depth-sensing unit whose only function is to create a more realistic background blur when shooting in Portrait mode.
From daylight to low light, our sample pictures turned out okay, although the dip in quality is obvious when lighting isn't as optimal as it could be. Notably, the clarity of fine details in well-lit scenes is great across most of the frame. Night mode is available to help you get decent shots out of a tricky situation, but it only seems to work in areas with bad lighting.
Photos shot in the daytime, with the last two getting versions captured in Portrait mode
Pictures taken at night: Auto mode vs Night mode
As expected, this handset has an AI mode that analyzes a scene and optimizes the camera settings depending on what you're trying to shoot. It also works for beautifying selfies without fiddling with filters designed to make you look more attractive.
Speaking of which, taking selfies has long been a calling card of OPPO's F series, and the F11 doesn't disappoint at all in this respect. Selfies look natural and sharp in most scenarios, and edge detection is spot on in portrait selfies. The 16-megapixel front-facing camera also shoots excellent video at up to 1080p.
Selfies captured on the OPPO F11, with two getting versions shot in Portrait mode
Performance
There's a Helio P70 chipset from MediaTek at the helm, so the OPPO F11 is a pretty solid performer. It's snappy and responsive, and gaming performance is above average for the category — not incredibly smooth, but consistently good nonetheless. This phone can run the latest games at medium to high graphics settings without stuttering often or even getting too hot to hold after extended periods of gameplay.
Gaming on the OPPO F11: PUBG Mobile, Mobile Legends (5:05 mark), NBA 2K19 (10:03 mark)
But even so, it would be a amiss to say that the Helio P70, which brings improvements to artificial intelligence but is a marginal upgrade across the board over the Helio P60 that came before it, is the best you can get at this price point. The Qualcomm Snapdragon 675 and 710 are better choices if you're after silky frame rates at higher settings than the P70 allows without compromises.
SEE ALSO: Look: The P19,990 ($386) Avengers phone that's now on sale in PH
Moving on to benchmarks, our review sample registered a score of 148,537 on Antutu Benchmark. It managed to post single-core and multi-core scores of 1,520 and 5,778, respectively, on the latest build of Geekbench.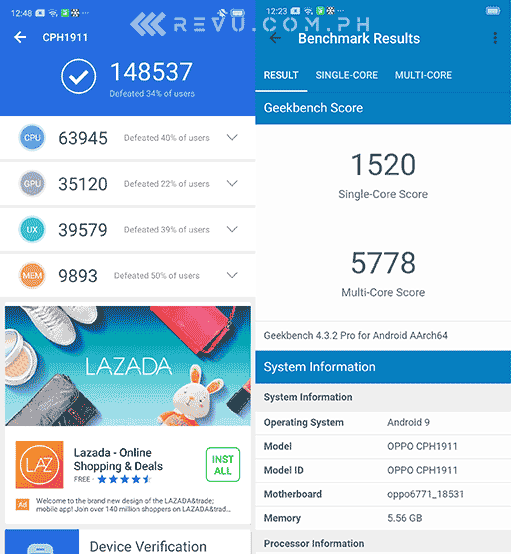 Battery life and charging
The OPPO F11 packs a 4,020mAh battery to keep the lights on. While that doesn't seem particularly impressive considering many other options offer an equally big battery unit, this handset actually delivers long mileage on a single charge despite its screen size.
We wouldn't say it's surprising, because the P70 isn't a powerhouse that will coast through every task in front of it, but we're kind of in awe that the F11 could last longer than we had initially anticipated.
Our review sample can go on for close to two days of normal use before needing to be plugged in. By "normal use," we mean taking a few calls, writing articles, browsing social media, taking photos, and some gaming and video streaming.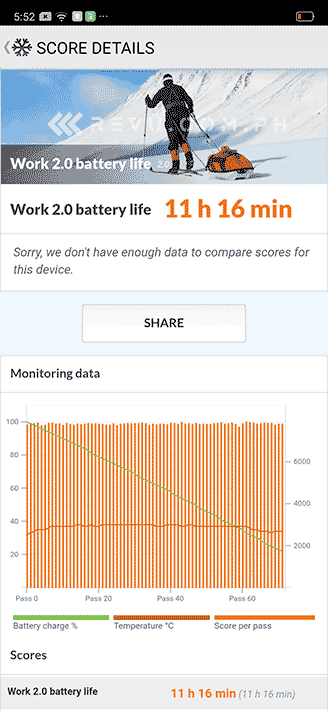 Naturally, your mileage may vary depending on your usage habits, but battery anxiety is not something you'll deal with a lot with the F11. Even if you're a heavy user, it's not likely that you'll be hunting for a charger before dinner.
For charging, the F11 supports the VOOC 3.0 standard and comes with a 20-watt fast charger that OPPO claims can fill the battery to 50-percent capacity in just 30 minutes. Our testing found that to be the case, while a full charge normally takes an hour and a half.
Final thoughts
Featuring a big touchscreen display, a sharp camera, a sleek, modern design, and satisfying battery life, the OPPO F11 matches form to function in a sensibly priced package.
The only downside is the Helio P70 chipset, which doesn't compare favorably to others in the class. Had it been released much earlier, then the internals here would have been more enticing without the likes of the Snapdragon 675, 710, and 712 to cloud our judgement. Still, though, the F11 is a decent buy if you don't mind a comparatively easygoing processor.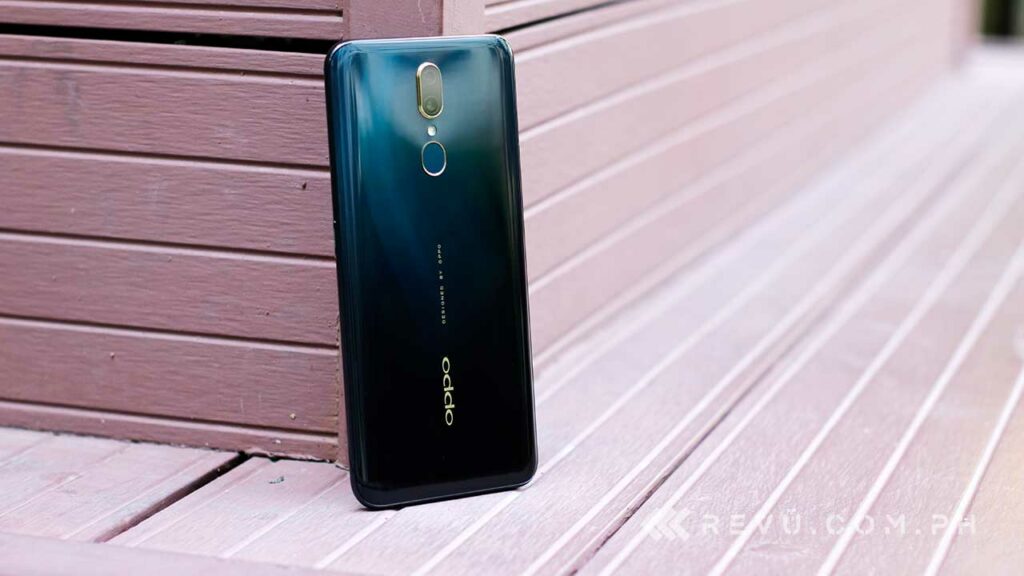 OPPO F11 specs
6.53-inch LCD display, 2,340 x 1,080 resolution
Octa-core MediaTek Helio P70 processor
Mali-G72 GPU
HyperBoost
6GB RAM
64GB expandable memory
Dual rear cameras with a 48-megapixel main camera and a 5-megapixel depth sensor
16-megapixel front camera
Rear-mounted fingerprint sensor
MicroUSB port
3.5mm headphone jack
4,000mAh battery with VOOC Flash Charge 3.0 fast-charging technology
ColorOS 6.0 based on Android 9.0 Pie
Colors: Fluorite Purple, Marble Green
---