The retailer-initiated Huawei full-refund program in place in the Philippines is now being offered in two other countries as well.
We first learned of the development when we spotted a vice president at Huawei sharing a post that Challenger Singapore is offering a two-year money-back guarantee for phones and tablets purchased from June 22 to August 31.
Customers will be fully refunded if the devices — at some point within two years of purchase — can't run Google apps and services and other popular apps like Facebook and Instagram anymore.
SEE ALSO: Updated list of Huawei phones that will get Android Q and Huawei defies trade ban with 150th PH concept store opening
This does not apply to app-developer issues, such as when the developer "decides to cancel or halt the support of the application for all common devices for all brands." Nor is it applicable to problems relating to the app itself — when there's a bug or virus, for example.
On top of that guarantee, Challenger is also throwing in a free two-year Huawei HiCare warranty for smartphones.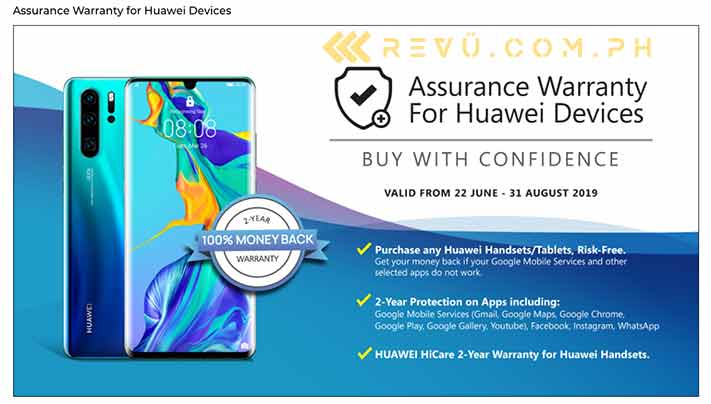 When asked if there's a similar program in other countries besides the Philippines and Singapore, the Huawei executive said that retailers in Thailand are offering the same assurance warranty. We'll update this page if this goes beyond the three Southeast Asian countries.
We learned that retailers in Thailand are offering the same assurance warranty for Huawei phones and tablets
More than a month ago, Google revoked Huawei's Android license in compliance with a United States government's executive order restricting American companies from supplying products to Huawei. The Trump administration has since granted the manufacturer a temporary license.
---