Manu Kumar Jain's tweet did not surprise us. The Xiaomi global vice president and Xiaomi India managing director has posted a teaser video of an upcoming Redmi phone — the same clip posted by Redmi India.
(Update, March 2: Redmi Note 9 confirmed! Read Redmi Note 9 debut scheduled for March 12.)
While the video does not reveal much, the handset in question should be all about "power," given that Redmi is synonymous with power-packed smartphones and powerful processors and user experience, as Manu says it is. Us? We think one of the referred devices — if there are many — is the Redmi Note 9, if the product timeline is still the same as last year's.
The genesis of #Power begins here. ⚡️ #MorePowerToRedmi is coming soon! pic.twitter.com/s6SJO49h5P

— Redmi India (@RedmiIndia) February 3, 2020
The teaser video. What could it be referring to? This development comes after its competition started teasing the Realme C3
Why the Redmi Note 9? Because the brand's first offering in 2019 was the Redmi Note 7. The latter debuted in China in January last year and was shown off in February at the Mobile World Congress or MWC technology show in Barcelona, Spain. It then got a March 20 Philippine launch.
The Redmi Note 7 Pro and Redmi 7 were announced much later, on March 2 and March 18, respectively.
We don't have any credible leaks about the Redmi Note 9 at this time, so we're leaving here the specs of the Redmi Note 8, which was launched in August 2018. The successor will of course be more powerful than the Note 8.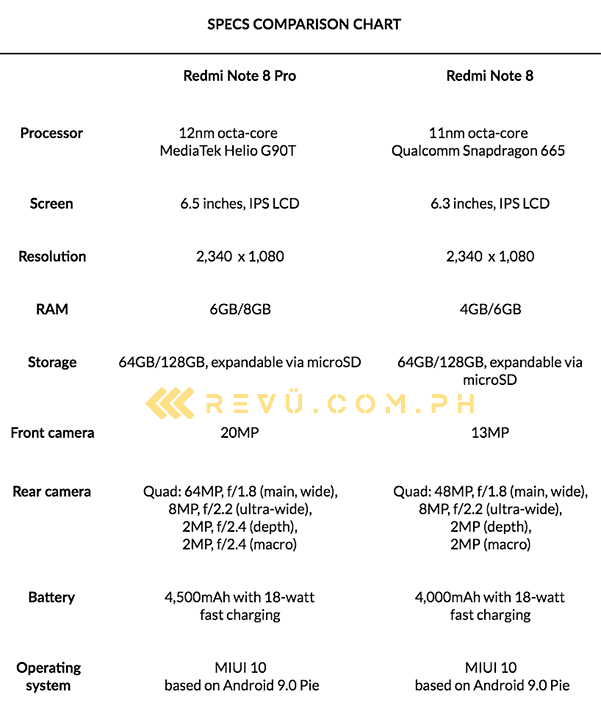 ---