Huawei has taken the wraps off its P40 series of smartphones at a virtual launch event, and as you'd expect from the tech giant's latest flagship models, the Huawei P40, P40 Pro, and P40 Pro Plus seem to pack plenty of power under the hood, especially in the imaging department.

(Update, March 31: Best cameras, according to DxOMark. Read Huawei P40 Pro earns best DxOMark scores for rear, front cameras.)
Visionary photography
Huawei has established itself as a powerhouse brand in mobile photography, so it's expected that the new P40 lineup sets the bar for specs and performance. The latter is up in the air at this point since most tech reviewers haven't gotten their hands on the phones yet. When it comes to the hardware, however, the P40 handsets are as powerful as they come.
READ ALSO: Huawei P40 Pro hands-on review: A camera beast and more
Let's start with the Huawei P40 Pro Plus, which boasts the most impressive camera setup of the trio. Huawei calls it an Ultra Vision Leica Penta Camera, and it's comprised of five camera sensors and a color temperature sensor with eight color channels. It also comes with optical image stabilization for the three cameras.
The main Ultra Vision Wide sensor is a 50-megapixel RYYB unit that sits behind f/1.9 lens. The 40-megapixel Ultra Wide Cine sensor from the Mate 30 series makes a comeback in the Huawei P40 Pro Plus. There's a Time of Flight or ToF sensor for depth sensing and AR applications. And there are two telephoto cameras for 3x and 10x optical zoom.
Also impressively, the camera system on the back of the P40 Pro Plus is capable of up to 100x digital zoom, just like the Samsung Galaxy S20 Ultra. It has a larger sensor size than the average smartphone camera and can reach ISO 409,600 for stills — much higher than the 12,800 ISO of the latest iPhone.
The Huawei P40 Pro Plus' ISO goes up to 51,200 when shooting video. This means the phone can practically see at night and lets in a generous amount of light even in absolute darkness
We should also mention that the ISO goes up to 51,200 when shooting video. This means the Huawei P40 Pro Plus can practically see at night and lets in a generous amount of light even in absolute darkness. In fact, in one slide shown during the product presentation, it appears that the smartphone can outperform the night modes of the Apple iPhone 11 Pro Max and Samsung Galaxy S20 Ultra in a single click without increasing the exposure time.
The Huawei P40 Pro skips the extra telephoto camera of the Plus variant, but shares most of the same camera hardware as its more expensive sibling. The main sensor is also 50 megapixels; the ultra-wide-angle option is 40 megapixels; the telephoto is 12 megapixels; and the ToF sensor remains as well. The P40 has three rear cameras, headlined by Huawei's 50-megapixel Ultra Vision Wide sensor.
Modern. Minimal. Elegant.
With nature as inspiration, the #HUAWEIP40 Series brings a new twist to classic hues. Which colour will you choose? #VisionaryPhotography pic.twitter.com/bDMGBFnz9w

— Huawei Mobile PH (@huaweimobileph) March 26, 2020
Which color variant is your favorite?
For selfies, the handset is equipped with a 32-megapixel front camera and an infrared sensor for face unlock, while the P40 Pro and P40 Pro Plus add a depth camera to the same 32-megapixel unit for taking portrait selfies with a blurred background. The video resolution can be as high as 4K.
On the software front, the P40 range introduces Huawei's new Golden Snap feature, which uses AI to automatically select the best set of images in a burst. This will allow you to shoot sports and wildlife with a smartphone camera, and it can make your life so much easier when you have to take a picture of people jumping at the same time. Golden Snap can also apparently eliminate unwanted reflections in an image and remove passersby caught in your shot.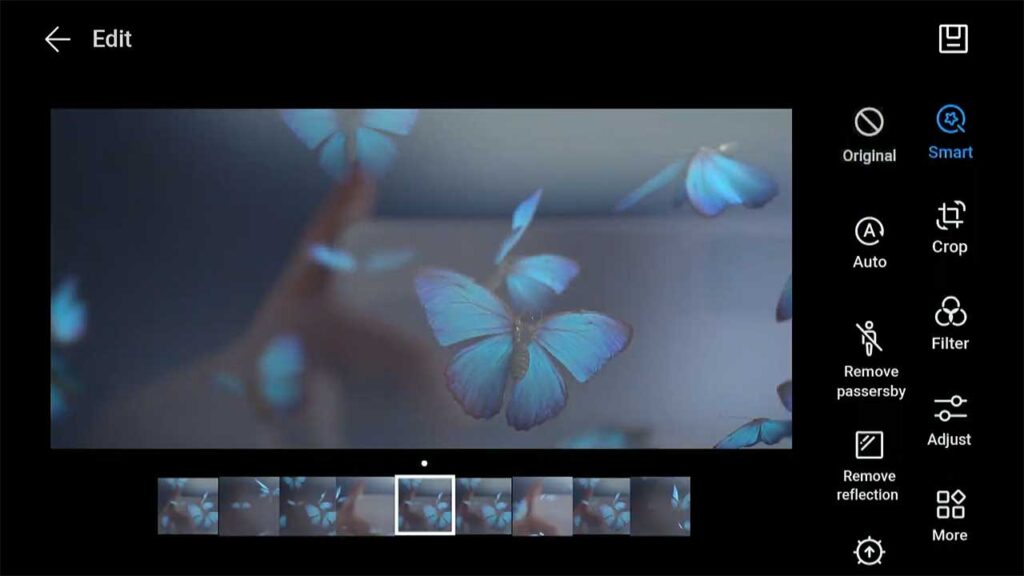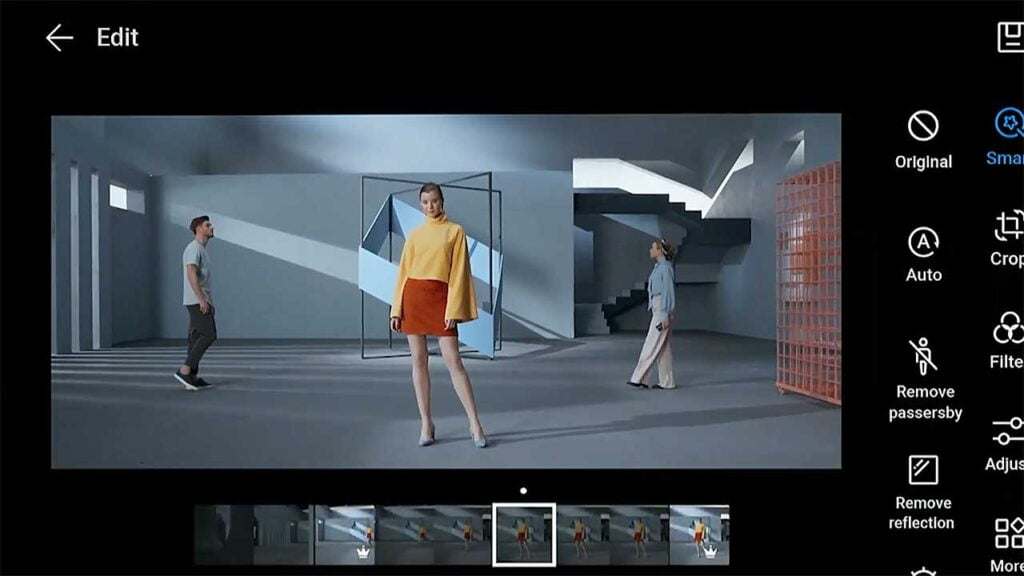 Flagship-level connectivity and performance
As expected, the P40 series is powered by Huawei's Kirin 990 system-on-a-chip (SoC) with 5G. Huawei claims it's the most advanced high-end chipset with an integrated 5G modem on the market that allows it to perform up to 31% better in terms of power efficiency compared to the Snapdragon 865. It also scores much higher in AI tests than the latest Qualcomm flagship.
SEE ALSO: This app helps Huawei users download apps without Google Play Store
The Kirin 990 will run Huawei's latest EMUI 10.1 software based on Android 10. EMUI 10.1 introduces better-looking always-on styles for the panel; adds a convenient multi-window function you can access by swiping from the side of the screen; and brings "Hey Celia" integration to the flagship phones. There's also a new Multi-Device Control Panel function, which lets you seamlessly share screens and files between multiple Huawei devices.
We're not going to let your phone stand in the way of your productivity. With #Multi-Window, you can work on two apps simultaneously, drag & drop content between two apps, or message your friend in floating windows without leaving the current app. #EMUI10.1 #HuaweiP40 pic.twitter.com/pz352KKkfh

— EMUI (@HuaweiEMUI) March 26, 2020
Multi-window? Check!
Your gallery. Anytime, anywhere!
Watch how #EMUI10.1 gives collaboration a new meaning on the gallery app. Access, save, and search photos on multiple Huawei devices and still have the same remarkable experience. #HuaweiP40 #HuaweiVision #HuaweiMatepad pic.twitter.com/lec65nMx1K

— EMUI (@HuaweiEMUI) March 26, 2020
Seamless collaboration? Check!
Other specs and features
The other key specs of the Huawei P40 include a 6.1-inch OLED dual-punch-hole display; up to 8GB RAM and 256GB storage; a 3,800mAh battery that allows 22.5-watt wired fast charging.
The Huawei P40 Pro and P40 Pro Plus, on the other hand, have a 6.58-inch dual-punch-hole screen with 90Hz refresh rate; up to 8GB RAM and 512GB storage; and a 4,200mAh cell. The two support Huawei's latest fast-charging technology that can output 40 watts of power, but the Plus edition currently has the fastest wireless-charging speeds out there in a phone at 40 watts.
Huawei P40, P40 Pro, P40 Pro Plus prices and availability
European pricing for the new 5G-capable flagship smartphones is as follows:
Huawei P40: 8GB RAM/128GB storage — €799 (about P45,273 or $880 converted)
Huawei P40 Pro: 8GB RAM/256GB storage — €999 (P56,599 or $1,100)
Huawei P40 Pro Plus: 8GB RAM/512GB — €1,399 (P79,262 or $1,541)
It should be noted, though, that European pricing tends to be higher due to taxes and other related factors, so a lower price for the P40 series in other markets including the Philippines is expected.
READ ALSO: Huawei P40, P40 Pro: Prices, specs, preorder details in the Philippines and What Huawei launched besides the P40, P40 Pro, P40 Pro Plus
Huawei says the P40 and P40 Pro will be available from April 7, whereas the top-of-the-line P40 Pro Plus will arrive in stores sometime in June.
Here's the livestream video of the Huawei P40, P40 Pro, and P40 Pro Plus launch, in case you missed the event
Huawei P40 specs
6.1-inch OLED display, 2,340 x 1,080 resolution (19.5:9)
Octa-core HiSilicon Kirin 990 processor
4G/5G connectivity
6GB/8GB RAM
128GB/256GB storage
Triple 50-megapixel, f/1.9 (main), 16-megapixel, f/2.2 (ultra wide), 8-megapixel, f/2.4 with OIS (telephoto) rear cameras
32-megapixel front camera and IR sensor
Fingerprint reader (under-display)
3,800mAh battery with 22.5-watt fast charging
EMUI 10.1 based on Android 10 with Huawei Mobile Services
Huawei P40 Pro specs
6.58-inch OLED display, 2,640 x 1,200 resolution with 90Hz refresh rate
Octa-core HiSilicon Kirin 990 processor
5G connectivity
8GB RAM
128GB/256GB/512GB storage
Quad 50-megapixel, f/1.9 with OIS (main), 40-megapixel, f/1.8 (ultra wide), 12-megapixel, f/3.4 with OIS (telephoto with 5x optical zoom), 3D ToF camera (depth) rear cameras
Dual 32-megapixel front camera, depth sensor
Fingerprint reader (under-display)
4,200mAh battery with 40-watt fast charging, 27-watt fast wireless charging
EMUI 10.1 based on Android 10 with Huawei Mobile Services
Huawei P40 Pro Plus specs
6.58-inch OLED display, 2,640 x 1,200 resolution with 90Hz refresh rate
Octa-core HiSilicon Kirin 990 processor
5G connectivity
8GB RAM
256GB/512GB storage
Penta 50-megapixel, f/1.9 with OIS (main), 40-megapixel, f/1.8 (ultra wide), 8-megapixel, f/4.4 with OIS (telephoto with 10x optical zoom), 8-megapixel, f/2.4 with OIS (telephoto with 3x optical zoom), 3D ToF camera (depth) rear cameras
Dual 32-megapixel front camera, depth sensor
Fingerprint reader (under-display)
4,200mAh battery with 40-watt fast charging, 40-watt fast wireless charging
EMUI 10.1 based on Android 10 with Huawei Mobile Services
---